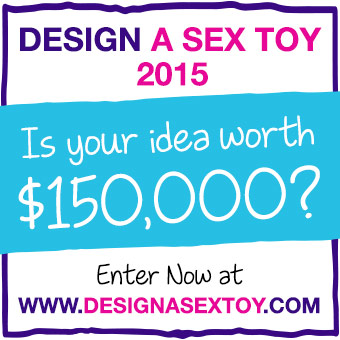 It's that time of year again. Time to ruffle through all your sex toy sketches and doodles from the past year to find the perfect ideas to submit to our 2015 Design a Sex Toy Competition.
Got a great idea for a brand new sex toy? Are you a sex toy connoisseur who knows just what the market needs? Submit your sex toy design and you could win a cash prize. Plus, a chance to have your design made real, and earn royalties on each sale.
There are three Design a Sex Toy categories you can enter: Sex Toys for Men, Sex Toys for Women and Sex Toys for Couples. Feel free to enter one idea per category for a total of three chances to win.
The winner of each category will receive $1,500 and the Judges' Pick will receive an extra $3,000 making a grand total of $7,500 of prize money. Plus, the winners get a chance to have their design made into real sex toys and earn royalties for as long as the product is made.
***This competition is now closed. Winners will be contacted soon. Good luck!***