How to Have Prostate Orgasm: Hot Tips on P-spot Massage
Learn how to have a prostate orgasm via prostate massage, including hot solo and partnered stimulation tips for epic super prostate orgasms and pleasure.
The prostate - otherwise known as the P-spot - is a wonderful erogenous zone that penis owners can enjoy for non-ejaculatory, super orgasms. However, because it is so different from penis-stimulated orgasms, and is indeed pleasuring another part of the body altogether, many men have difficulty finding it as well as learning how to arouse it correctly.
So, we have put together this epic guide for you on How to Have a Prostate Orgasm, with lots of tips (20+ in fact!) and techniques to help you begin your exploration with empowering information. Included in this guide is a complete "how to" with step-by-step instructions to demonstrate how to do prostate massage for solo pleasure and partnered stimulation.
Ready to cum by prostate massage? Great!
Let's get started!
First of all, what is the prostate?
According to Dr. Dan Spratt at PCF.org, the prostate is a rubbery gland about the size of a ping-pong ball or walnut. Its main job is to produce a fluid that your sperm swim through in order to reach the egg for fertilization. So, it plays a very important part in reproduction, and when you ejaculate the prostate also helps propel the semen out of the penis.
When the prostate gland is stimulated during P-spot massage, it is possible to experience a prostate orgasm, which for many penis owners feels like a full-body orgasm rather than one localized in just the genitals. This is why it is often referred to as a super orgasm, because it allows penis owners to have longer, more powerful, whole-body orgasms.
The prostate also goes by several different names, including the P-spot and the male G-spot. This is because the pleasure derived from massaging this area has been compared to what G-spot orgasms feel like in vulva owners.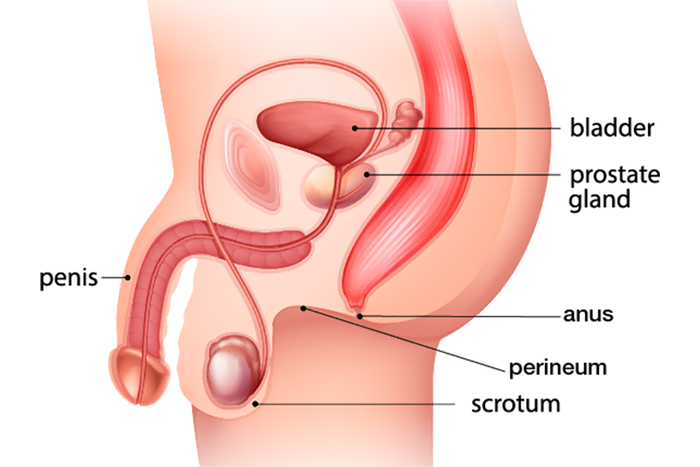 The prostate is located internally and sits between the penis and the bladder, next to the wall of the rectum. You can reach it by feeling around about two inches inside the anus towards the front of the body. It can also be stimulated via the perineum, that area between your scrotum and your anus sometimes called the "taint".
Who can try a prostate orgasm?
Only penis owners can experience a P-spot orgasm as you need to physically have a prostate gland to have one. However, your partner can take part in the fun as well, by aiding in the stimulation of this exciting erogenous zone, through pegging, fingering, or using a prostate massager to help stimulate it.
The prostate gland is surrounded by a network of erogenous nerve endings that feel amazing when massaged - at least for many folx. The more it is stimulated, the more it swells with arousal, so being turned on aids in P-spot pleasure.
Many penis owners say that prostate pleasure can be felt deeper in the body, which is very different from external penis stimulation. However, at first, it may feel weird, especially if you haven't tried anal play before.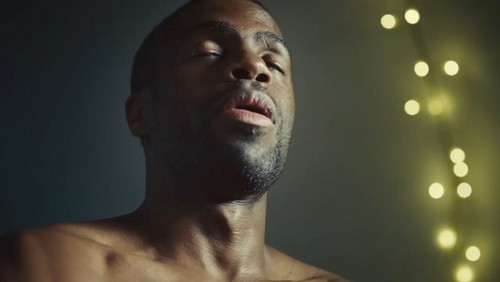 Once you get used to stimulating this area of the body, it can feel like a full-body experience, with pleasure radiating throughout the entire body in orgasmic waves. It can be subtle, or very intense, even mind-blowing!
Prostate stimulation can also lead to multiple orgasms with no refractory period that you usually get from penis orgasms. This means you can keep going and going.
During a P-spot orgasm, you may also not ejaculate, and for this reason, prostate orgasms are sometimes referred to as non-ejaculatory orgasms or dry orgasms. This, in and of itself, makes P-spot orgasms a very different experience from penis orgasms.
Of course, everyone is different and will have varying experiences during P-spot play. For some penis owners, prostate orgasm is the holy grail of orgasms, and for others, it may be less intense. No matter what your experience is, it's all good, as exploring various ways to experience pleasure helps you figure out what your body enjoys.
And that's the main point, right?!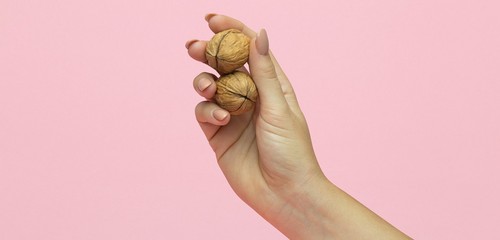 There are two main ways to find your prostate:
Internal Massage: The most direct route to prostate massage is going internally via the anus. It is about 1-2 inches inside the rectum and can be felt on the frontal wall, next to the bladder. Once there, you should feel a small, walnut-sized gland that will swell with arousal.

External Massage: Indirectly, you can also stimulate the P-spot via the perineum. Just between the scrotum and the anus is a little sweet spot, and if you press up on it you may feel a little hollow. This is where the prostate is, so putting pressure on this area can also stimulate your P-spot.
Pretty amazing, right?!
Stimulating the prostate may give you a sensation like you have to pee. So, if you feel that, you are in the right place.
Prostate play can be explored either solo or with your partner. As with any new sexual activity, learning how to have a prostate orgasm takes preparation and practice.
If you want to find out how to massage a prostate, follow these expert tips and techniques.
Let's dive right in, shall we?!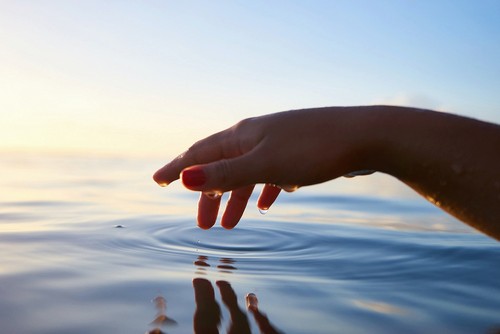 1. Try it solo the first time
Experimenting with prostate orgasm solo is a good idea to begin with. This takes the pressure off you so you don't have to worry about giving your partner instructions when you don't really know what they are at this point.
This allows you to take the time to learn what your body enjoys and how you like to be stimulated. Then, when it does come time to try this with another party, you can communicate this to your partner.
You will also be much more relaxed going solo, which is one of the keys to successful anal exploration.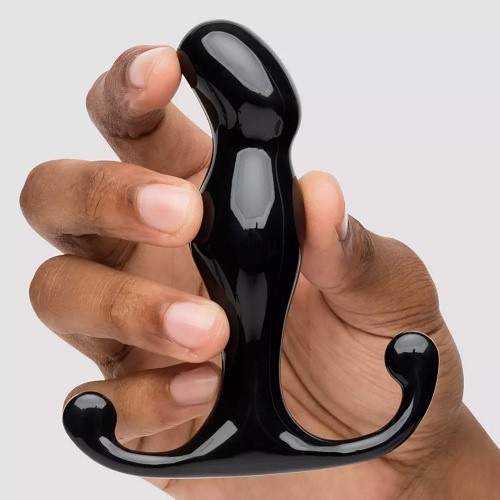 2. How to explore prostate orgasm: Get prepared
First, get prepared. Gather any toys you want to experiment with (butt plugs, male prostate massagers, anal beads), as well as gloves, plenty of anal lubricant, and an old towel. The old towel will help you keep your bed or furniture free from any mess, just in case that happens.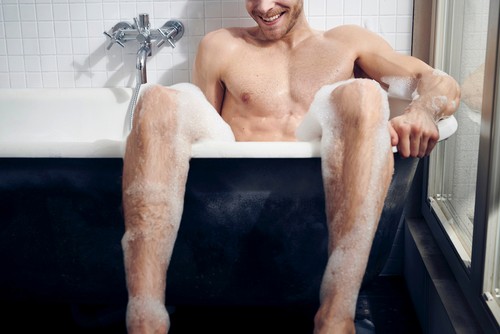 3. Anal hygiene: Clean your butt beforehand
Next, you may want to consider practicing some anal hygiene before you get started. This helps to eliminate the mess factor and any worry that might cause.
Take a shower, or a relaxing bath, and get your back door clean with mild soap and water. Some people also like using an anal douche or enema to get squeaky clean, but that is not necessary and is just a personal preference.
Keep in mind, you also don't want to eat right before you play, because what goes in must come out! It is advised to have a bowel movement before your bath or shower if possible.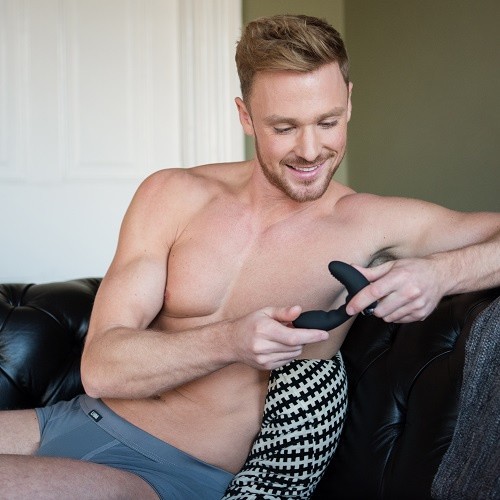 4. Warm up and relax
The anus can often take a bit of time to warm up to being penetrated. This is particularly true if you are a first-time anal explorer.
You may want to start with stimulating your penis first, watching some visual stimulation, or any other way that gets you hot before you begin.
Also, remember to try to relax as much as possible. Yes, this is super exciting; however, the more relaxed you are, the more your anal sphincter will relax for easier and more comfortable access.
If you are stressed out and all tight, it will be harder to penetrate the anus, and may even be painful, or cause discomfort at the very least.
So, take a chill pill, and relax!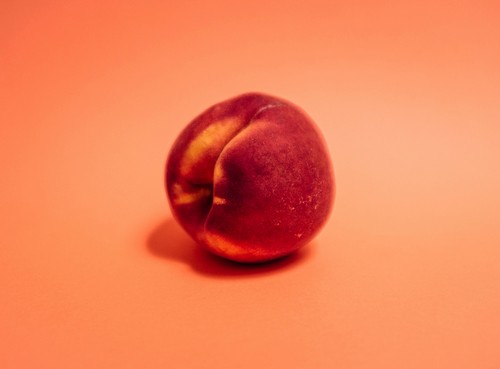 5. Find your prostate
Now that you are all hot and bothered, let's go find that P-spot!
First, try it locate it externally first, via the perineum. Use 1-2 well-lubed fingers and press up on the perineum with the pads of your fingers. A good way to do this is to sit in a chair, and then press down a bit with the weight of your body, onto your fingers. You may have a distinct sensation like you need to pee at this point that's great, you found it!
Explore what it feels like externally first and see how you enjoy that sensation. As you get more aroused you may be ready to explore internally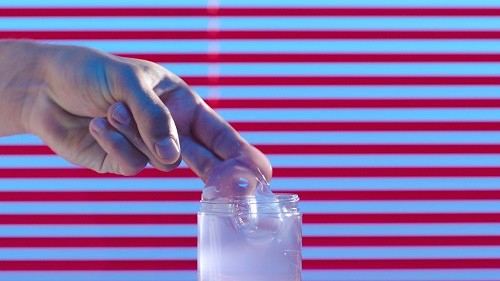 6. How to massage a prostate with your fingers
If you feel ready to get into some anal play, it is always good to start with just one finger first. While your finger may seem small, it can feel quite large when you are inserting it into your anus. Oh, and you may want to use latex gloves or finger cots for fingering as well.
Use lots of lube and start with a rosebud massage. To do this, rub between the cheeks of your butt with lots of lube, sliding up and down over the anal opening. You can then massage the anus with a couple of fingers on the outside first, just gently stimulating it until it begins to relax and open on its own naturally as you become more aroused.
Take your time with this and enjoy the sensations. There's no rush! This is all about exploring your pleasure, so take time to luxuriate in the erotic sensations.
Eventually, your little starfish will start to wink open, and you can apply a bit of pressure to the anus with the flat pad of your finger. Don't go poking around just yet! Lay the pad of your finger perpendicular to your anal opening and apply pressure. You can even press and release like you are ringing a doorbell. Ding dong!
Slowly, your anus will open the more aroused you get, and you can begin inserting the tip of your finger. Go slow here, and don't force anything. Just go in as far as feels good, inch by inch. Feel the smooth texture of the walls inside your anus. Press around the sides (top, bottom, left, and right) to gently expand the anus for more fingering. It will gradually open to accommodate more.
Another big tip is, is to remember to breathe! Yes, don't hold your breath. Doing deep breathing exercises right now will help you and your butt hole to relax. So, as you are about to press in a bit deeper, take a big deep breath, and then let it all out, as you slowly work your way inside.
Remember to apply more lube as needed. Don't skimp on the lube, because the anus is not self-lubricating, so lube is a must!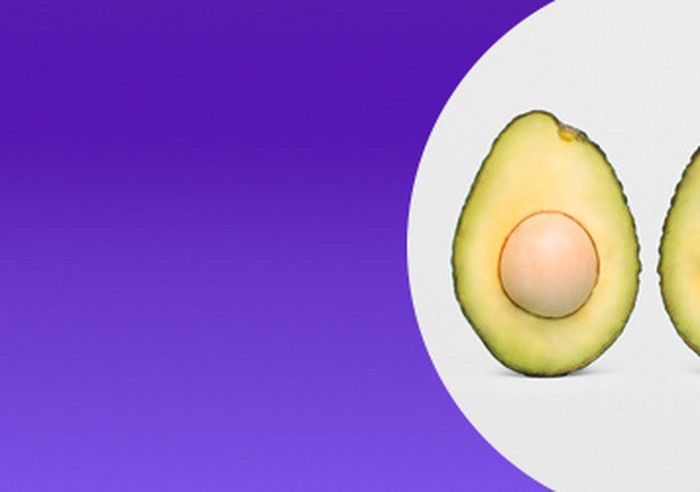 7. What does the prostate feel like?
Once you get 1-2 inches inside, you should feel your prostate. It will feel a bit like that ping-pong ball we talked about earlier, a bit spongy or rubbery. It feels very different from the surrounding anal tissue, which is smooth like the inside cheeks of your mouth.
8. Fingering techniques for prostate stimulation
There are a few tried-and-true fingering techniques that can take your prostate orgasm to a whole new level of Wow!
The "Come Hither" Technique:
This technique is often used in G-spot massage but works equally well for the P-spot. With the pads of your fingers facing toward the front of your body, curl and stroke your prostate in a "come hither" motion. Apply more pressure as it feels good, and gradually increase the speed of your strokes, as you like it.
Warm, Wet Circles:
Using the pad of your fingers, circle around the outside of the prostate in both directions. You can also spiral into the center of the prostate gland, then spiral out again. Rinse and repeat.
The Doorbell Technique:
Remember we talked about using the doorbell technique to enter the anus? Well, you can also use this technique on the prostate itself. Using the pads of your fingers, gently press against the prostate, like you are ringing a doorbell. You can vary the pressure and hold it longer. The prostate responds best to pressure, so this technique works well for lots of people.
9. What is prostate milking and how do you do it?
Prostate milking is just another name for an internal prostate massage. The reason it is called milking is due to the thin, milky prostatic fluid (prostate cum) that is released with you massage the prostate, hence the name.
10. Using prostate sex toys for stimulation of the P-spot
If you are tired of using your fingers or want to try something a bit more stimulating, P-spot massagers and other anal toys, including anal vibrators are a great way to increase your pleasure.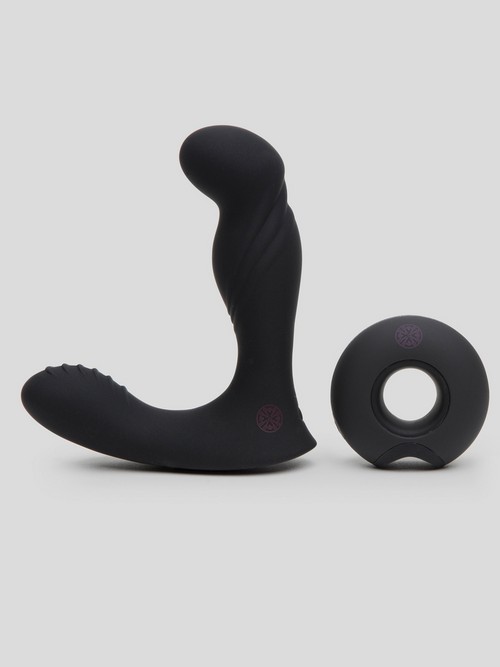 Prostate Massagers:
These toys are specifically designed for prostate play and have a unique curved shape that targets the P-spot directly. One end of a P-spot massager (the insertable end) features a bulbous tip on a slightly curved shaft that directs pressure to your erogenous zone. The other end has a leg that both stops the toy from going further in the body and stimulates the perineum from the outside.
Prostate massagers are quite amazing as their unique design allows you to move the toy and stimulate the P-spot hands-free, just by using your anal muscles. You simply squeeze and release the anal muscles to move the toy inside of you. This allows you to use your hands for stimulating other areas of the body, like your penis, balls, nipples, or whatever turns you on!
Some P-spot massagers come with added vibration like the Mantric Rechargeable Remote Control Prostate Vibrator and the Lovehoney High Roller Remote Control Rotating Prostate Massager, which has a rotating head that uses circular stroking motions to stimulate the P-spot with 10 vibrational patterns.
Other types of prostate massagers like the Lovehoney Booty Buddy Silicone Butt Plug don't use vibration but stimulate the prostate via pressure. It is more the design of the toy (that curved shape) that makes it a prostate massager, not whether it vibrates or not. Some people like added vibration and others don't, so it all comes down to personal preference.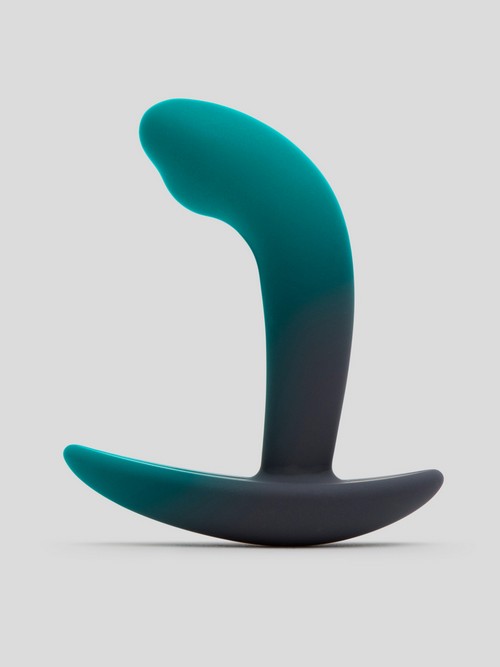 Butt Plugs:
Butt plugs can be used by anyone and are also great for massaging the P-spot. Butt plugs feature a T-shaped flared base and a graduated bulb that is the insertable part. Butt plugs made for prostate stimulation usually have a more curved shape. The Lovehoney Colorplay Color-Changing Silicone Butt Plug is a customer favorite with a soft, dimpled head and curved shaft for easy insertion, making it ideal for beginners.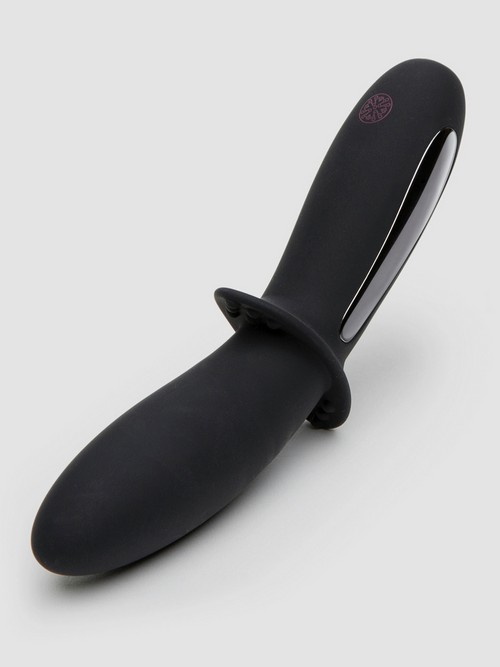 Probe Massagers:
A probe massager is shaped more like a dildo, so it is a bit longer than a butt plug or prostate massager. Most of these come with vibration and have an ergonomically shaped curved shaft for P-spot pleasure. The Mantric Rechargeable P-Spot Probe Vibrator is a powerful massager with 7 modes of vibration, plus stimulating nubs on the crossbar of the handle to stimulate the perineum.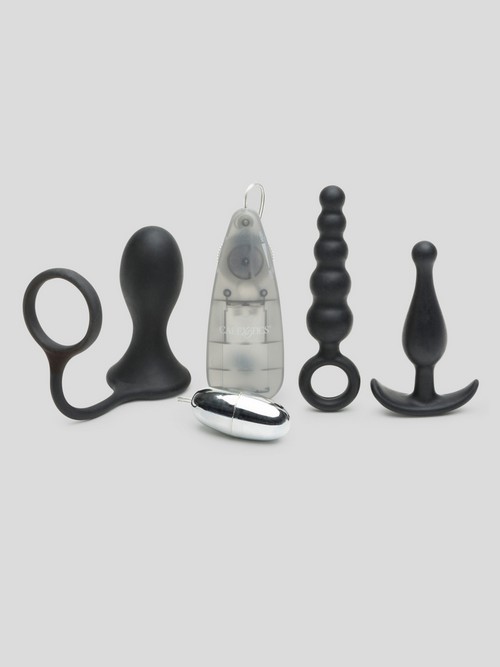 Prostate Massage and Anal Kits:
If you are not sure where to start on your anal pleasure journey, then a prostate play kit is the ideal way to start your journey. Many kits come with a variety of anal pleasure toys including butt plugs, anal beads, and prostate massagers. His Prostate Training Kit is a 4-piece set featuring a small butt plug, a beaded pleasure probe, a larger butt plug with an attached penis ring, and a small bullet vibrator for all the feels and thrills.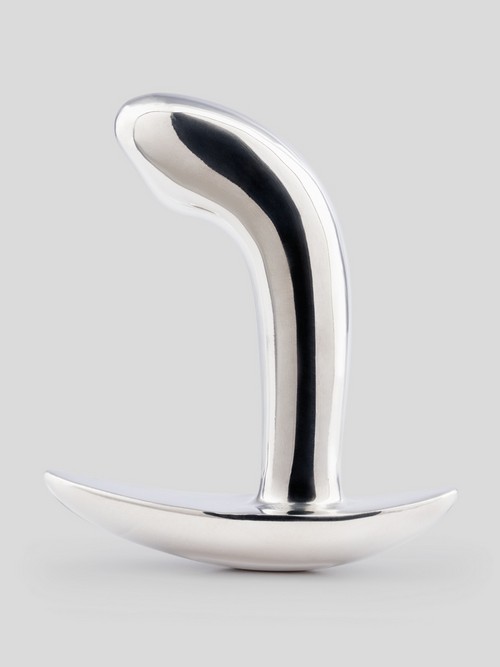 11. Try temperature play
Not only can you try different toys based on their shape and vibration, but different materials offer various sensations as well. Metal or glass anal toys can be used for temperature play. To heat, immerse in very warm for a few minutes before insertion to warm up your anus. To cool, place in a bowl of ice, or in the freezer for a few minutes. The Lovehoney Booty Buddy Stainless Steel Butt Plug is a hefty toy made of medical-grade stainless steel to give you extra thrills.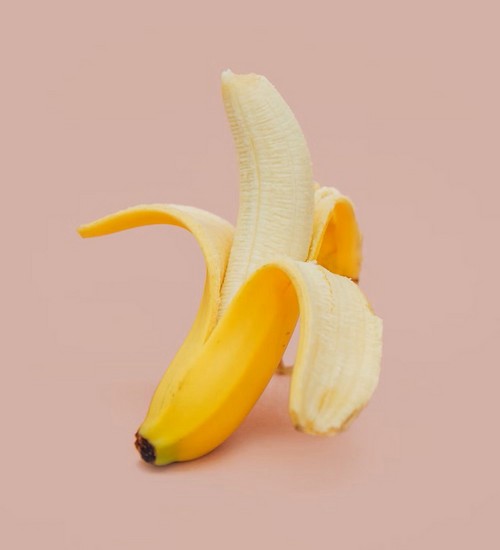 12. Enjoy prostate massage with penis play
Just because you are giving prostate orgasms a try doesn't mean you need to leave behind the tried-and-true methods you love. Sometimes when you enjoy a new type of stimulation with an older method that always gets you there, this can train the neurons in your brain to rewire the new experience for pleasure.
So, if you are not there yet with prostate massage, try mixing it up with other forms of self-pleasure that always make you orgasm.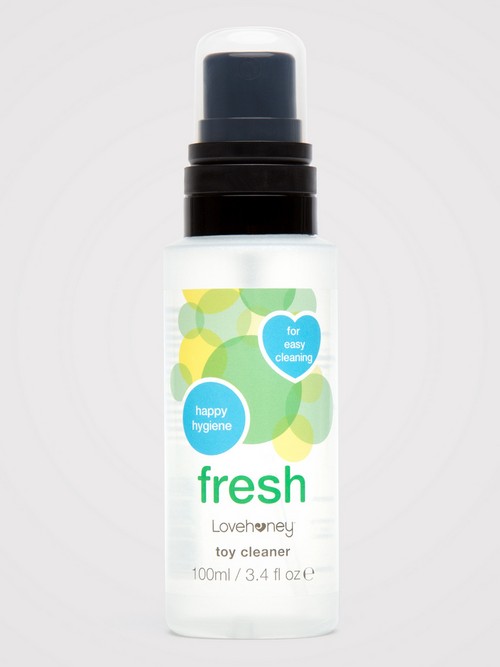 13. Aftercare & Cleaning Up
Aftercare is an important part of integrating your experience. Allow yourself time to feel into your new experience, and just relax. You may want to just stay in that afterglow for a bit to enjoy the bliss.
Afterward, you should always clean up your toys with mild soap and water or sex toy cleaner and take a quick shower or bath, just in case there was any mess. Cleaning your toys after play keeps the bacteria away and will also make your toys last longer.
If you and your partner are interested in trying prostate play together, then that's awesome!
You can do all the same techniques above to your partner, but here are a few extra tips to make sure you both get the most enjoyment out of your exploration.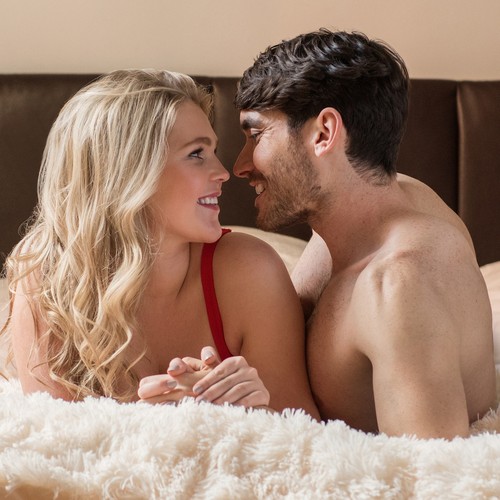 When fingering, always make sure you have clean hands, and trimmed, smooth nails so you don't tear the delicate tissue inside the anus.

Use gloves or a finger condom for extra protection for you and your partner. Some people also put small cotton balls inside the tips of their gloves, especially if their fingernails are longer.

Always use open communication during play and allow your partner to be in control of the action by telling you what they like and dislike.

Always start off slow and take lots of time to warm them up first.

Use lots of lube.

Stop if there is pain or discomfort.

Make sure to do some aftercare with your partner once the fun is done. This could be simple hugging, talking about the experience, or whatever feels right at the time.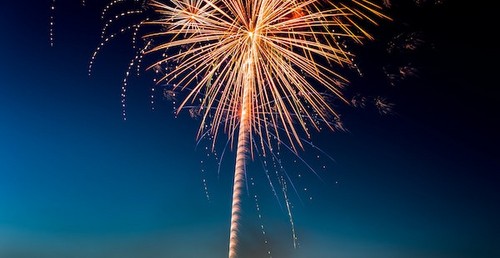 Everyone is different. While some people find having a prostate orgasm very easy, others need to practice a bit to get the hang of it.
Remember, you are arousing a whole new area of the body, so sometimes that takes a bit of learning and experimenting to find out what feels good is key.
Prostate massage has several health benefits as well.
There are several differences between prostate orgasms and those you get from penis stimulation. They are:
The way you touch and pleasure yourself is different, so it may take a while before you learn to orgasm via prostate massage.

Prostate orgasms feel very different from penis orgasms. They are not localized to one area and can be felt all over the body.

Prostate orgasms don't have the refractory period that you get from penile orgasms. This means you can experience multiple orgasms in a row.

A prostate orgasm can result in a dry orgasm, or one in which you don't experience ejaculation.
Getting into a comfortable position during prostate massage and pleasure is important, to make reaching and pleasuring your P-spot easier. Here are some awesome sex positions that work well for prostate play, whether you are going solo or with a partner.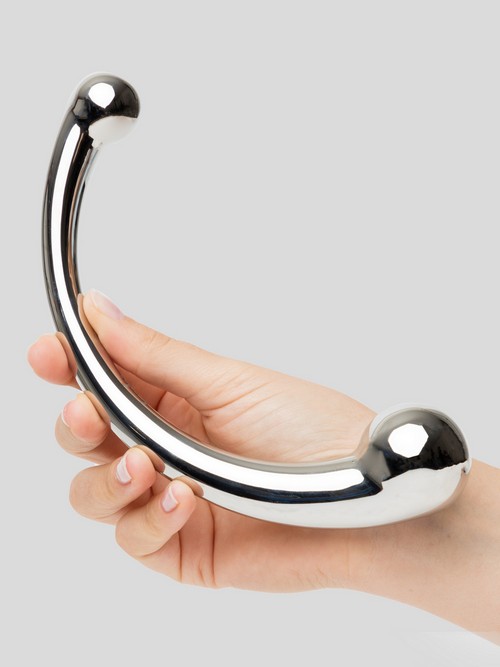 Face Down:
To do this, lie facing down, and reach behind you to stimulate your anus with a finger or a toy.
Doggy Style:
Similar to face down, kneeling doggy style allows for easier access to your anus and is a perfect position for pegging with your partner as well.
On Your Back:
Laying down on your back with your legs ups and knees pressed against your chest can help you penetrate yourself with fingers or toys. If you can't hold your legs up that long, try a bedroom bondage kit to hold your legs up for greater ease.
On Your Side:
To begin, lie on your side and bring the top leg up towards your chest. Then reach around your behind to access the anus. This can also be a sexy spooning move to try with your partner.
We hope you have enjoyed all the information in this guide on prostate orgasms and are eager to try them out yourself.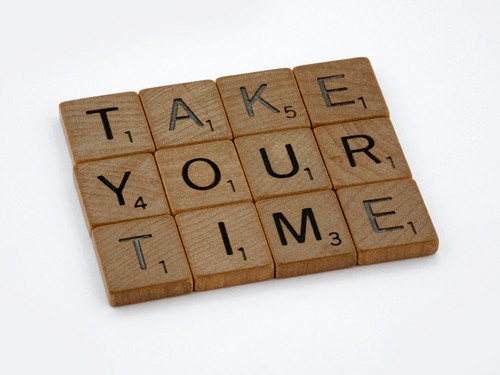 We hope you have enjoyed all the information in this guide on prostate orgasms and are eager to try them out yourself.
Remember, as with any new type of sexy play, take your time, go slow, and experiment with what feels good. It may take a little patience and practice, but eventually, you will get there.
And always practice safe sex, use lots of lube, stop if you feel pain, only use toys with a flared base that are designed specifically for anal play, keep your toys clean, and communicate with your partner throughout the experience.
Don't forget, if you have a hard time reaching your prostate by yourself with your fingers, you can always opt for a prostate massager to make the experience much easier - and more pleasurable too!