The Ultimate Guide to Butt Plugs: How to Use a Butt Plug and the Best Butt Plugs to Try
Butt Plugs are one of the most recognizable sex toys, yet often missing from the average sex toy drawer. These small but mighty, missile-shaped wonders target one of the most sensitive erogenous zones in the body, yet continue to be misunderstood and underutilized.
We're here to set the record straight on 1) How to use a butt plug 2) Which styles of butt plugs are most popular and best for different bodies and 3) What butt plugs can be used for. Let's dive in!
Lovehoney's Most Popular Butt Plugs
Lube, lube, lube and more lube
Unlike vaginas, anuses do not self-lubricate, so it's even more imperative that you use a thick, anal-friendly lubricant when you're using a butt plug. No matter what kind of plug you're playing with or what size it is, lube is an absolute must.
The type of lube you use will depend on the material your butt plug is made of plus your own personal preferences, but a good quality water-based anal lubricant should be compatible with any butt plug you own. Lubricant offers easy insertion and pleasurable glide, which enhances anal pleasure.
Get clean
With your bum's day job being what it is, it doesn't take a genius to work out why anal exploration takes a little extra prep to make sure you're clean. Being clean isn't just for hygiene or common courtesy for a partner – knowing that you're squeaky clean down below helps you (as the butt plug wearer) relax and enjoy the experience more, too.
For most people, being clean is as simple as and having a good wash in the bath or shower prior to using your plug. You can apply warm soapy water to your finger and lightly insert past the sphincters to clean the area. If you'd like to take extra precautions, you can try an anal douche with warm water to flush your anus about 45 minutes before you'd like to enjoy your butt plug. Giving yourself some time between douching and play can help avoid any unintended mishaps.
Warm up and start slow
Knock before entering is a great rule of thumb. Your anus is rich with nerve endings and stroking the area externally with a well-lubed finger can help relax the sensitive erogenous zone. When ready, apply a little pressure to the anus. If your body is ready you will feel the anus relax and invite you in. Some light penetration with the same finger (or rimming if you're playing with a partner) can prime your body to receive a plug. It never hurts to climax before inserting a butt plug for extra relaxation.
Cover your plug in a thick, anal lubricant, then position yourself comfortably, either bent over on all-fours (aka doggy-style), on your back with a cushion under your butt and with your legs spread, or squatting over the plug on your feet or knees. Slide the plug inside, making sure to pause if you experience discomfort so your body can adjust to the new sensations.
Explore
Once your plug is in place, you should feel a sense of fullness. Butt plugs are a popular sex toy because they stimulate hard to reach nerve endings and will stay in place during any kind of play. You can engage in sex with your partner—either PIV or oral sex—masturbate with your favorite vibrator, play with your nipples or do just about anything that stimulates you.
Depending on your anatomy inserting a butt plug, can have a range of benefits. the amount of space in the pelvis is reduced and as a result the vagina feels tighter. This can really change up the sensation of penetrative play. Butt plugs can also reach the prostate in some cases, depending on the size and shape, and can apply pleasurable pressure to prostate to enhance orgasm.
At climax, orgasmic contractions around a butt plug feel more intense, and stimulate the nerve endings around the anus that usually get overlooked.
If you've climaxed whilst wearing your plug the muscles in this area will have just contracted. This means you'll need to wait a moment or two for your muscles to relax before gently pulling on the flared base to remove your toy.
Best Butt Plugs for Beginners
Lovehoney Butt Tingler 10 Function Vibrating Butt Plug
Lovehoney Butt Tingler 10 Function Vibrating Butt Plug 3.5 Inch
$16.19
$26.99
You save:
$10.80 (40%)
Spring into a nerve tingling solo session with this smooth, curvaceous T-bar butt plug vibrator. With a slender, graduating bulb and tapered tip, it's the ideal choice for first-time anal play. Packed with 10 vibration functions to experiment with, the possibilities really are endless butt (you like what we did there?), if you prefer things a little more relaxed, simply pop out the bullet vibe to dial down the buzz.
What customers say: "Great addition, this was our first anal toy and it wasn't intimidating and was really good fun. The vibrations are fantastic especially when I can feel it inside of her"
Lovehoney Extra Petite Beginner Butt Plug
Lovehoney Classic Silicone Extra Petite Beginner's Butt Plug
$14.24
$14.99
You save:
$0.75 (5%)
The most cautious among us can benefit from this teeny tiny butt plug as their intro to anal play. No bigger than the average pinky, this plug is a perfect first step that practically guarantees a good experience.
What customers say: "It was a good introduction to the world of butt plugs. Easy to use, pleasurable and did the trick. Good value for money and a good investment if it is something you are 'trying out' before spending more money. It got me hooked and I have purchased a variety of plugs since. It really helped with reaching climax and felt very pleasurable."
Lovehoney Jeweled Heart Aluminum Plug
Lovehoney Jeweled Heart Metal Butt Plug 2.5 Inch
Try adding a little sparkle to your starter butt plug adventures with this weighty metal plug. Some people find the smoothness of metal feels even better than silicone, and the added weight makes it ideal for wear during vaginal sex.
What customers say: "I bought this as the first anal toy I've ever used. I found it to be really comfortable for first time use with lube, big enough to be satisfying but small enough that it was comfortable to wear for a good period of time. Added bonus of it looking super cute, felt like it 'prettied up' an area that is not always the prettiest. I like that it's metal too as the cold is an added sensation."
Interested in this topic?
Sign Up for our newsletter to receive expert advice, sale alerts, and exclusive offers straight to your inbox. Plus, receive 15% off your first order.
Best Butt Plugs for Couples
Lovehoney Jeweled Gold Aluminum Butt Plug
Lovehoney Jewelled Gold Metal Small Butt Plug 2.5 Inch
The gift that keeps on giving, the Lovehoney Jewelled Gold Aluminum Small Butt Plug 2.5 Inch brings delicious fullness to the wearer and provides an enticing visual for their partner. Try inserting the butt plug in secret and letting your lover discover the welcome surprise during doggy-style sex. The pretty plug's body-safe aluminum makeup is conveniently compatible with all lubricant formulas and grants the opportunity for temperature play. Explore new sensations by warming or cooling the Lovehoney Jewelled Gold Aluminum Small Butt Plug 2.5 Inch prior to insertion.
What customers say: "We have a few butt plugs but have never tried a metal one. My partner and I love this one. The metal has some wonderful qualities, it is so smooth and frictionless, it glides into and out of place in the most beautiful feeling way. There was a thrilling chill on insertion that, quite honestly, I wasn't expecting but I loved it. The weight of it also means you're always aware that it's there, which adds to the experience. During orgasm it stays perfectly in place but intensifies the feeling."
We-Vibe Vector
We-Vibe Vector+ App and Remote Controlled Rechargeable Prostate Massager
The We-Vibe Vector is a long-standing favorite of many anal adventurers thanks to its adjustable angle, and with the Vector's upgrade to its remote, there's no better butt toy for couples. It can even be used long-distance thanks to the super convenient, long-distance loving We-Vibe app.
What customers say: "The adjustable bulb makes finding the perfect spot super easy and believe me you immediately know if that's the right spot as soon as you turn it on because if it is there's no holding back. I absolutely love the toy and my partner loves using it on me. It has changed my sex life and made me more open and excited for more anal play."
Lovehoney Anal Toy Kit
Lovehoney Bumper Booty Bundle Anal Sex Toy Kit (6 Piece)
When you're ready to try a little bit of everything, look no further than this kit. Home to 2 x butt plugs, anal beads, a prostate massager, an anal douche and a bullet vibe, it invites you to try out several different sensations so you can find your fave.
What customers say: "I'm new to sex toys and anal play, but this kit is a good start. The included douche was a good for reducing some anxieties I had about anal. The best toys for my prostate have been the larger plug and the anal beads."
Best Butt Plugs for Prostate Play
Aneros Helix Syn Trident Silicone Prostate Massager
Aneros Helix Syn Trident Silicone Prostate Massager
Aneros' prostate massagers are a customer favorite for good reason. The ridged ergonomic shape is designed to cup the prostate and a squeeze on the muscles rocks the toy back and forth for a satisfying solo massage. A partner can also use the handle on the base for easy couple's play. The size and shape are thoughtfully designed for targeted p-spot pleasure.
What customers say: "Worth every penny. This toy will pull things out of you that you didn't even think possible."
Lovehoney Cock Ring and Butt Plug
Lovehoney Inside Job Silicone Cock Ring and Butt Plug
$23.74
$24.99
You save:
$1.25 (5%)
Prostates and penises are usually a package deal, so give yourself the gift of thrilling prostate stimulation with the benefits of an attached cock ring.
What customers say: "At last, a plug that doesn't fall out! The plug is bigger than most beginners' plugs but the beautifully smooth surface lets it slip in smoothly to massage the prostate. The ring is just the right size for a bigger, more sensitive erection and, for me, a rapid orgasm. The ring and plug are just the right distance apart if the ring is fitted correctly."
Lovehoney Rotating Prostate Massager
Lovehoney High Roller Remote Control Rotating Prostate Massager
$55.99
$79.99
You save:
$24.00 (30%)
Shaped especially to target the prostate, this massager is a bit larger than the average butt plug, but adds a remote control into the mix for ease of use. Try wearing it like a plug and sitting on it, using the remote to control the functions.
What customers say: "This thing is wild. Feels great on first insertion thanks to the bulb at the top and the tapering girth. It feels a lot more secure inside than other anal toys, and it doesn't slip out with your contractions like some toys can. P-spot massaging function is nothing short of amazing. The circular motion may not be for all users, but the intensity of the vibration is great and it wasn't too difficult to position it just right."
Why do People Use Butt Plugs?
Still curious about butt plugs, but don't understand why to use a butt plug instead of, say, your hands, a partner's appendage, or some other style of toy?
The beauty of this intrepid little toy is that it's shaped to fit your body and more than happy to help you explore the pleasures that lie beyond your backdoor.
Butt plugs come in different shapes, sizes and materials, so which one's best for you will depend on your experience, anatomy and what kind of sensations you're after. Butt plugs are hands-free, meaning once you insert them they are designed to stay in place while you focus on other erogenous zones and activities. Plugs offer a feeling of fullness and pressure on the sensitive parts of your backdoor while you engage in other activities - they're basically like getting a bonus hand or partner into the mix. Butt plugs can create that extra layer of sensation to enhance the other sensations you're exploring.
All anal plugs have a tapered base, which makes them safe for play. The sphincter muscles in the anus can contract involuntarily as you become aroused, which creates a pulling sensation. Toys without a tapered base are not safe to play with as they can get pulled into the body. Butt plugs can give you peace of mind that your toy will stay in place while you focus on your pleasure.
Some butt plugs are curved with an angled, contoured bulb to stimulate the prostate, or P-spot. Some even vibrate, and come with remote controls which can add an exciting element to couple's play.
Butt plugs are a simple, versatile toy that can enhance pleasure for all bodies.
Why do vagina owners use butt plugs?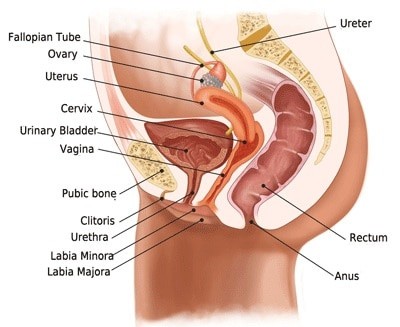 Using a butt plug can make all kinds of sex feel more pleasurable for vagina owners (and their partners).
A butt plug creates more pressure on the back vaginal wall, increasing the level of sensation experienced during penetration – whether from a dildo, vibrator or a partner.
The anus is also the 2nd highest concentration of nerve endings in the body (second only to the clitoris). Butt plugs create a pleasurable feeling of fullness in the rectum as well as pressure on the nerve rich anal opening, which can enhance any type of stimulation to other erogenous zones in the body.
Why do penis owners use butt plugs?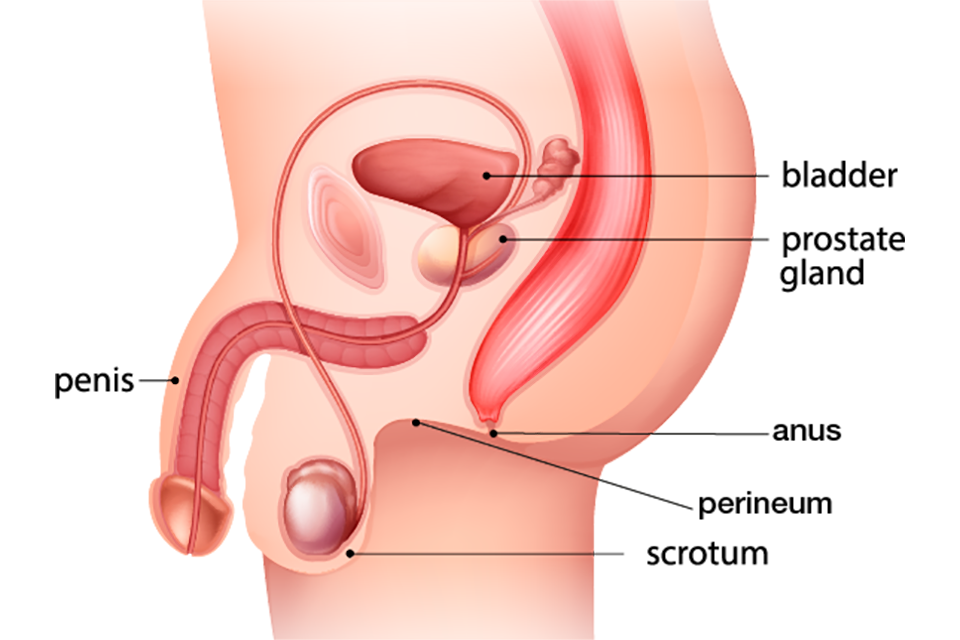 It could be said that penis owners are actually wired to enjoy anal penetration. The prostate is an incredibly sensitive gland that feels especially good when stroked. The prostate is located about two to three inches up on the anterior (front) wall of the anus.
You may have heard about prostate milking, and it's true that prostate stimulation can create intense orgasms and/or ejaculation.
Butt plugs with extended reach and ergonomic design target the prostate with deep internal massage, some even feature vibration for added stimulation.
Explore More Anal Sex Guides