Looking to take your bondage play to the next level? We've got some ideas to step up your kinky playtime.
If you've found yourselves longing for a little more variety in your tie-and-tease play, then boy, oh boy, have we got good news for you. The world of BDSM is wonderfully wide, with tons of accessories and dynamics to explore, so here are a few suggestions to kickstart your next stage of kinky adventures.
Video: What's The Difference Between Whips, Canes and Floggers?
1. Bondage and discipline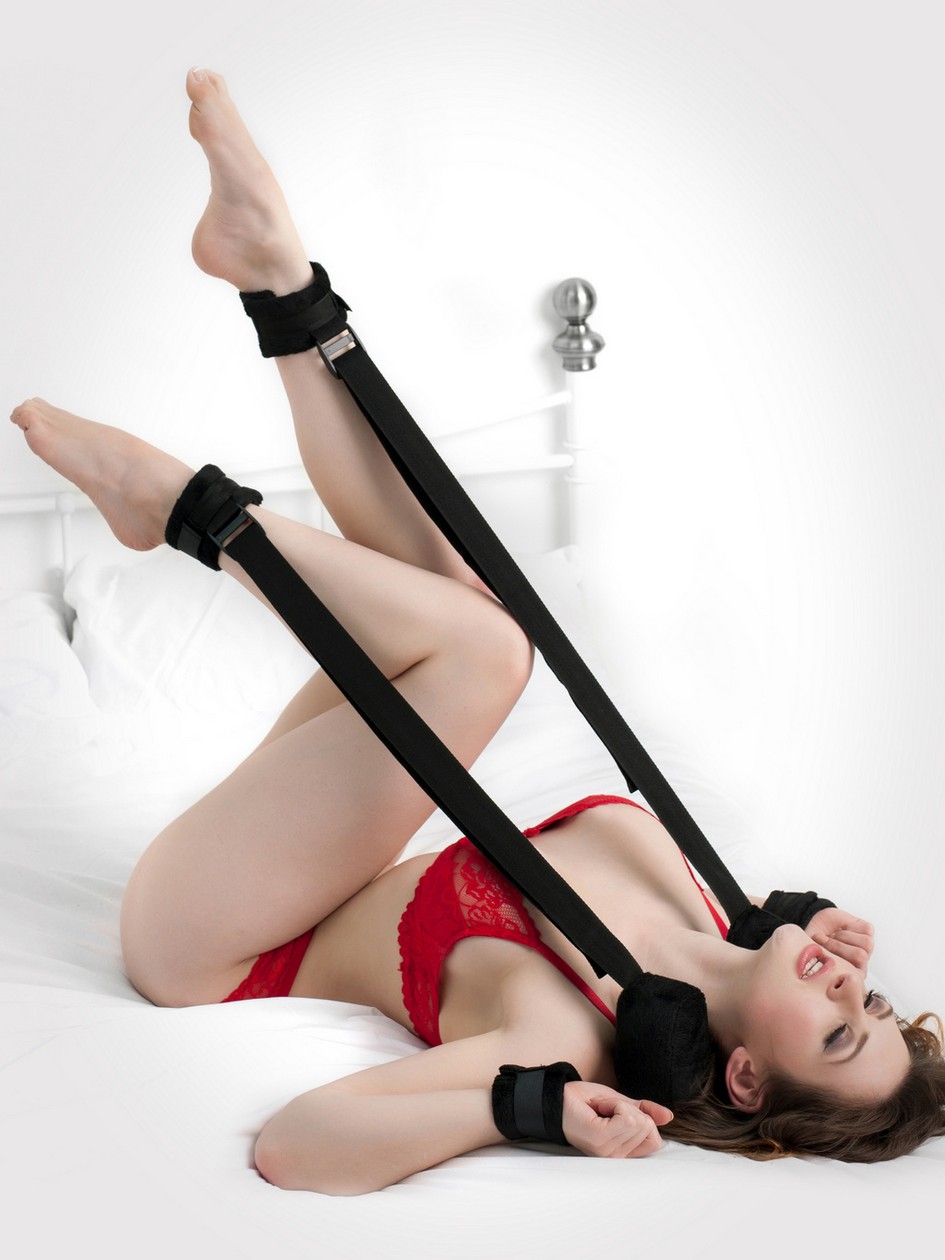 Using bondage as a discipline tool doesn't mean tying someone down so they can't move while you beat them. In fact, it's often the contrary. A lover in traction can be a very willing pupil and by keeping them still with their hands to themselves, you have the opportunity to take the dominant position and teach them tricks that are impossible for them to grasp when they won't stop grabbing.
Show your lover how to pleasure you using your hands or toys
Give them a full-on masturbation show. You can use sex toys if you want them to be a regular part of your couple's play. Talk your lover through what you're doing, where you like to be touched and how - describing intimately the sensations you're experiencing. If your lover fights to get involved - persevere. This is called 'Tease and Denial'. You know they want it, but they can't have it. Not until they've learned how.
Teach your lover how to use sexual positions effectively
Bondage doesn't have to be entirely restrictive - it can allow some movement. Leg spreaders and overhead arm restraints are wonderful tools. Leg spreaders (mostly used on women and men who are into anal play) allow easy access access to the intimate areas between the legs and offer a handy bar to hang onto / tie into position during more difficult positions.
Tying someone's arms above their head (easy if you have a four poster bed) allows full manoeuvrability of the torso, legs and crotch. With your partner partially bound, they become a poseable lover. Move them into positions and teach them what really does it for you. By tying them into place there's no danger of them moving 'the wrong way' before you get your rocks off. The better circle of movement allowed for by partial bondage allows your lover to move with you during penetration while retaining their balance.
Teach your lover how to perform mind-blowing oral sex
Incorporate bondage with oral sex - tie your lover in position on their knees and have them perform oral on you. Tell them how to move, where to move and how good it feels when they get it right. It's a lesson they wont forget!
2. Bondage and sensory play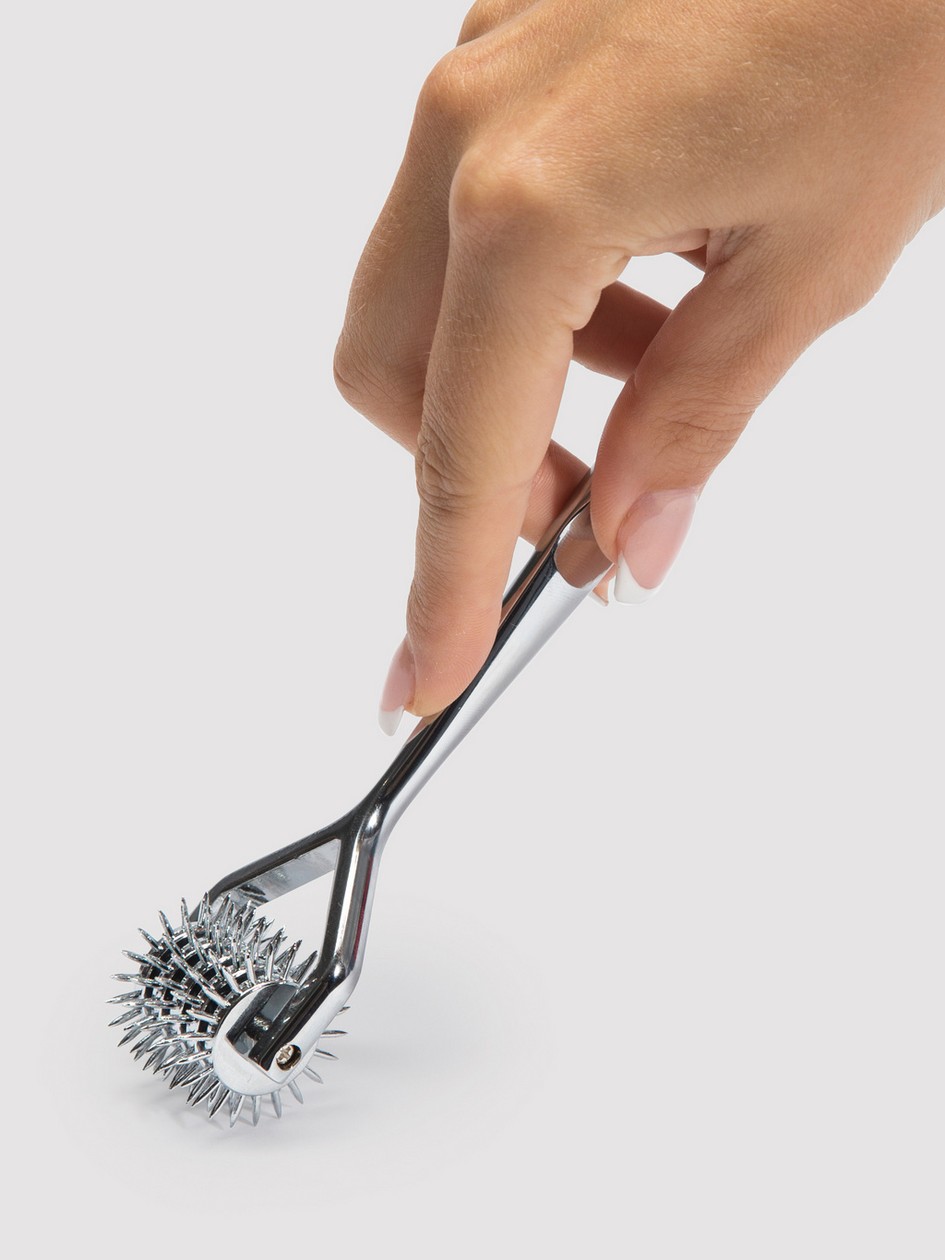 When sight, sound, touch, taste or hearing are restricted, this is called sensory play. Sensory play is a slow build-up to foreplay which works with your psychology as well as your physicality, making both your minds and bodies eroticised. By experimenting with different methods of sensory stimulation, you'll discover more about your lover's body.
For lovers of foreplay, especially those who don't feel that they get enough, sensory play is your answer. It works wonderfully with bondage as it once again adds to the anticipation of the scenario and prevents your lover getting carried away, ending the scene early. You don't necessarily have to tie your lover up to enjoy sensory play, but you'll find that a blindfold greatly enhances the experience. You can also use headphones to block out any sounds they may be able to hear which may give the game away (e.g. Vibrations).
Pleasure/pain
Start with pleasurable sensations and slowly lead to a brief interlude of pain followed by further pleasurable sensations.
The body reacts to the interludes of pain by releasing adrenaline and dopamine into the blood stream creating a very brief natural high.
It also causes the nerve endings to become more alert, meaning that the return to pleasure becomes much more satisfying and the body reacts with more sensitivity.
You don't need any tools to play with the pleasure and pain scenario.
Spanking is the easiest way to experiment with this kind of play and can be incorporated into any kind of sexual experience from massage to penetration.
During a slow massage, offer the occasional light spank to the shoulders, buttocks and the backs of thighs and calves to awaken the senses (it will also stop your partner drifting off).
If your partner enjoys this kind of play, you may want to invest in some tools such as a feather tickler, flogger or spanking paddle. The spanking paddle works much in the same way as your hand, but offers a larger surface area and can provide a much sharper kind of pain. A flogger has tails, usually made of leather, which can be draped and tickled across the body as well as being used to 'spank' (called flagellation when a whip or flogger is used) Remember to build up slowly and learn your lover's thresholds carefully to avoid upset.
Hot/cold
Use objects and materials of different temperatures to awaken your lover's nerve endings.
Try ice and melted massage candles in alternation or glass dildos which can be both heated and cooled.
Take care to offer hot and cold sensations to a part of the body that isn't too sensitive initially, such as the arm or leg, to gauge your lover's reaction.
The trickle of hot wax or warmed oil alternated with the chilling tingle of ice will have your lover's body arching and curving in the most tempting ways.
3. Tie and tease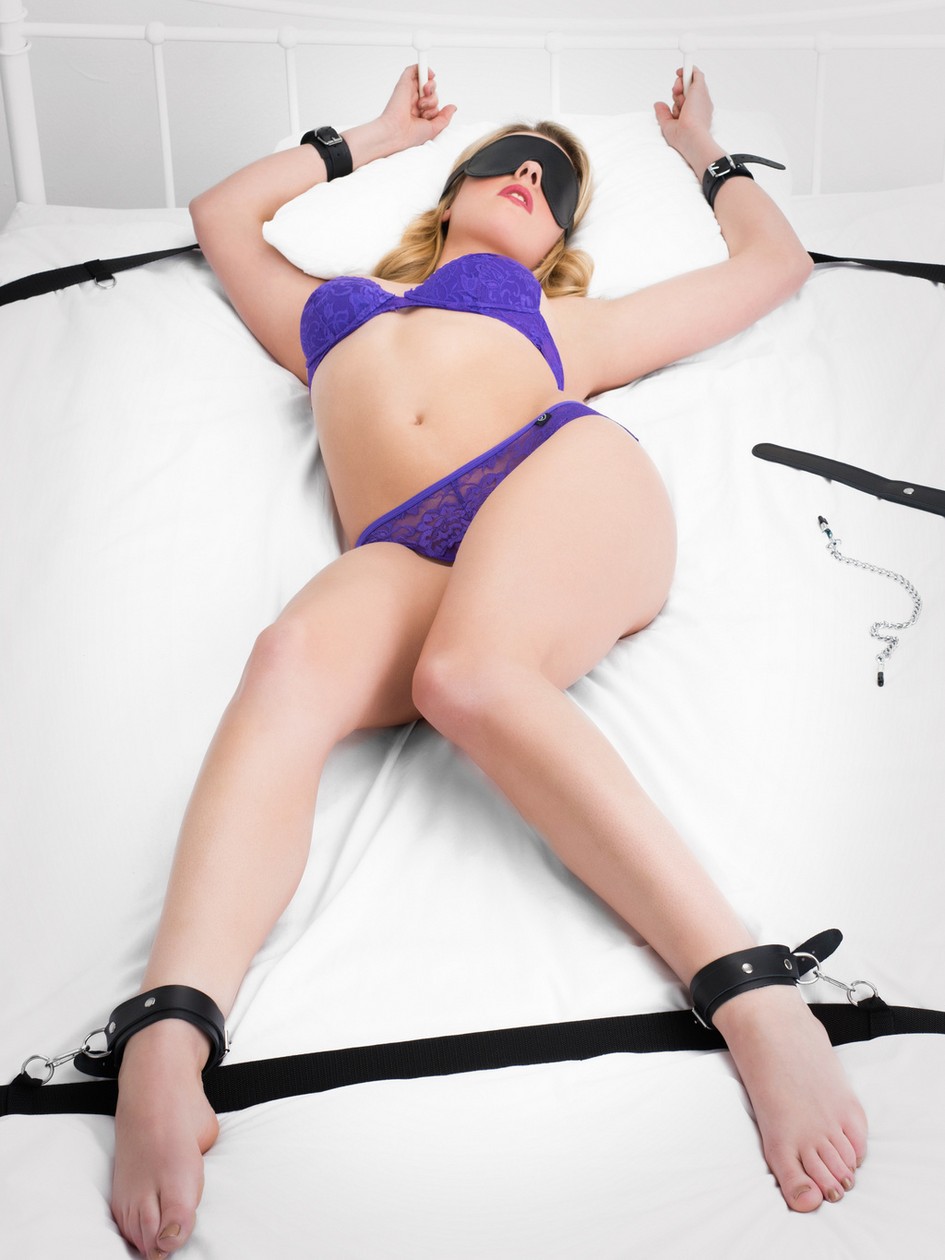 A progressive form of play in which the dominant partner seeks to bring the restrained partner to the point of climax but then reduces the intensity of stimulation or stops completely so that arousal subsides. Dominant partners often engage in this play alongside the submissive, controlling their own sexual arousal in sync with their control of the bound partner.
It can be explored without bondage, known as 'orgasm control', but suppressing the movement of the submissive partner enables the dominant to more effectively tease and draw out play as the restraint prevents the bound partner from further stimulating themselves.
Differing from professional BDSM practice in which the submissive will often be denied the right to orgasm (known as tease and denial) or be offered a 'ruined orgasm' (where stimulation is ceased at the point of orgasm making it less enjoyable), the aim of tie and tease is to build the intensity of sexual frustration so that the climax experienced is more intense.
During tie and tease play, communication is key so that the bound partner can clearly convey their level of sexual arousal. The dominant partner can then guide play to ensure that climax isn't reached until an extended period of play. Typically the dominant partner will bring the bound partner to the point of orgasm two or three times before allowing them to climax with mind blowing consequences.
Interested in this topic?
Sign up now for our newsletter to receive expert advice, sale alerts, and exclusive offers. Plus, receive a special subscriber discount on your first order!
Recommended for Advanced Bondage
Other Bondage guides you may like