The Lovehoney Lingerie Guide to Bra Styles
Whether you're buying for yourself or a lover, shopping for bras can definitely be confusing. Underwired, non-underwired, cupless, peek-a-boo… What does it all mean?
Figuring out the correct band size and cup is the first step to success, but choosing a style that suits you or your partner is also essential. Just like how not everyone would choose skinny jeans over bootcut, the coverage, cup style and cut make a huge difference to how you feel about your new bra.
It's also important to keep your bust size in mind while choosing lingerie. Some styles look wonderful on women with cup sizes of A - C, while other cuts are more flattering on a larger bust. Below, we explain the most popular bra styles, and explain what body shape they're best for.
Video: Best Bra For Boob Shape
Lovehoney's Sammi Cole has the lowdown on bras and boob shapes.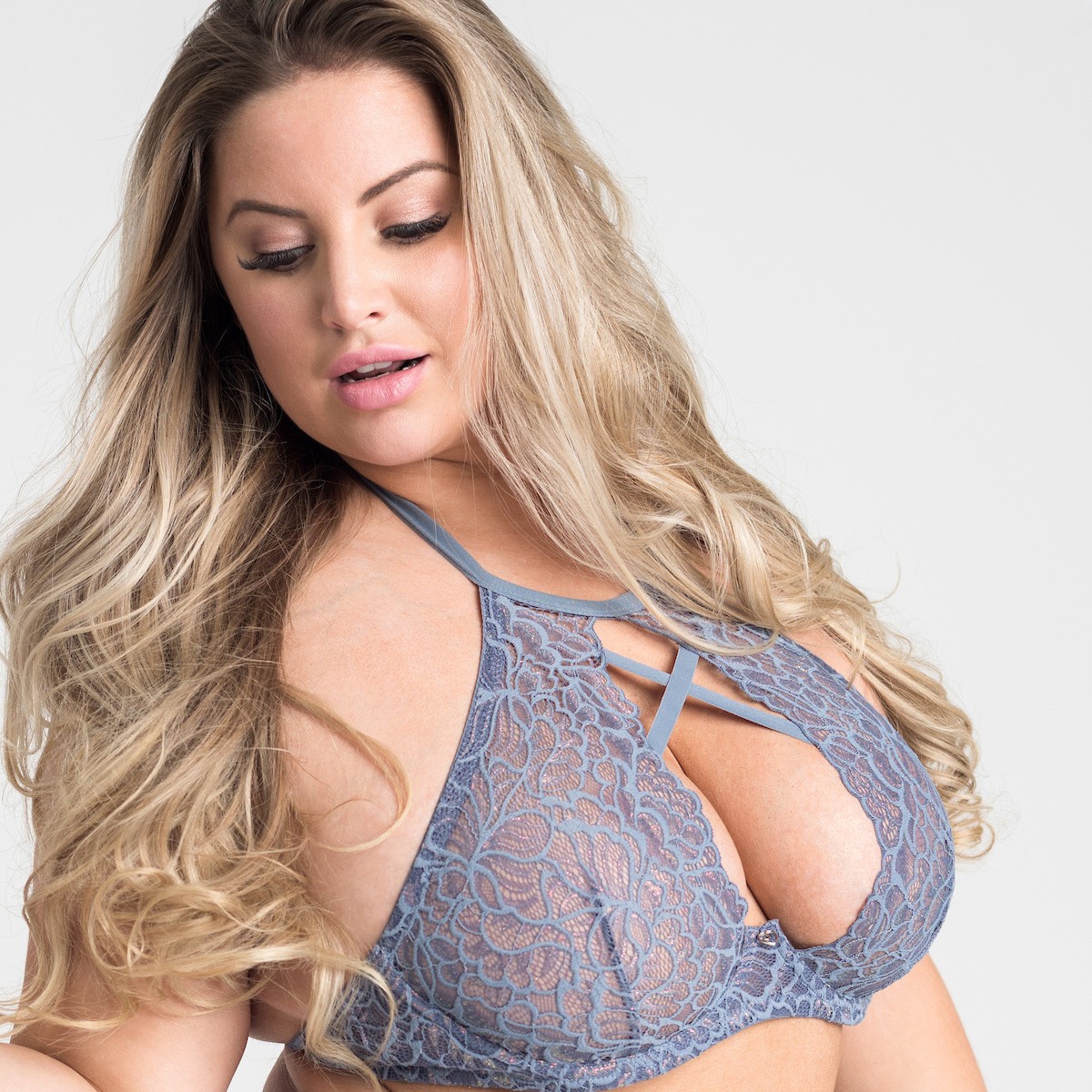 Underwired Bra
"Underwired Bra" is the fairly generic title which can be given to any bra that has wire running along the bottom of each bra cup, which gives support and lift from underneath the breasts.
Underwired bras are often particularly sought after by ladies with a fuller cup who may like the added support. Underwired bras may have non-padded soft cups, be padded or have moulded cups so it is worth checking in the product description and looking at the detailed photos to be certain.
Best for: Everyone! The only time this is a less suitable choice is if a woman has very small breasts, in which case underwiring is not necessarily needed.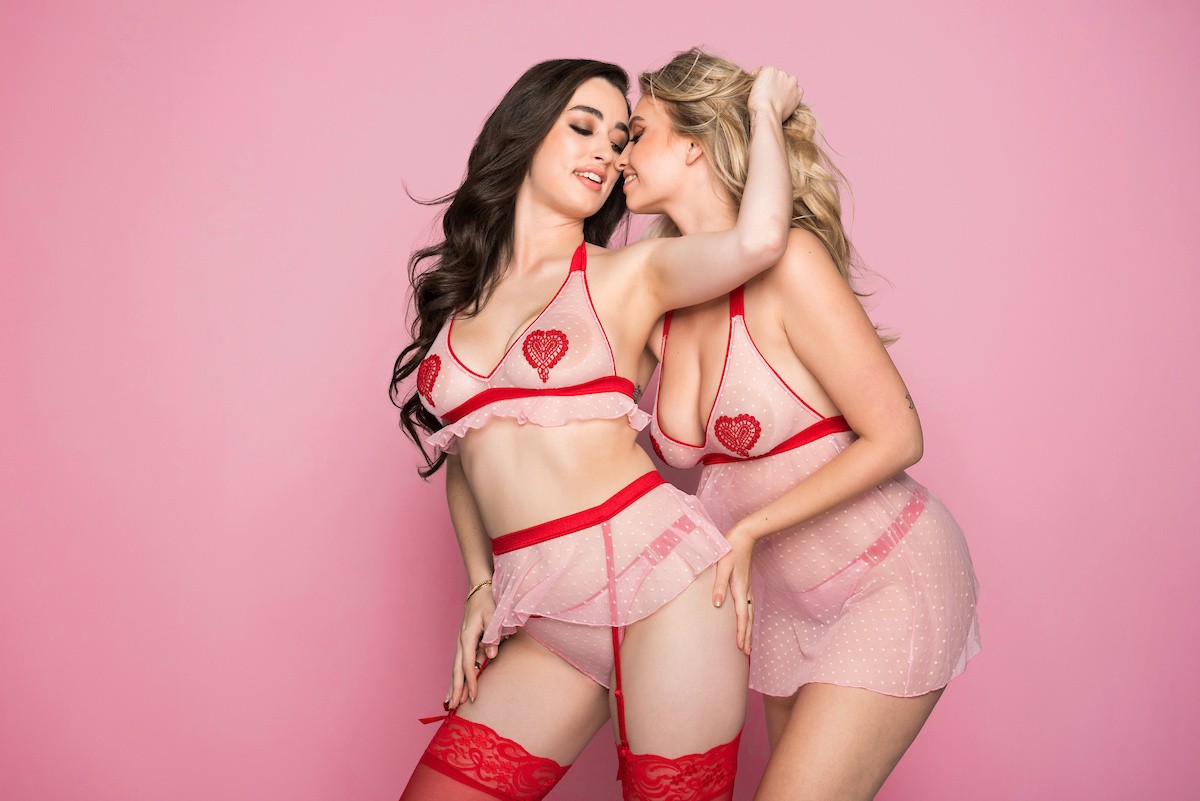 Triangle Bra
The triangle bra is normally simple in construction: two triangular pieces of fabric which cover the breasts, with the straps attaching to the top 'point' of each triangle.
The fabric is normally non-padded and fairly thin, perhaps lacy, silky or sheer, however, some triangle bras have foam-lined cups giving added shape and support.
Triangle bras normally aren't underwired, and so may not be suitable for everyday wear if you have a larger bust.
Best for: Smaller busts, bedroom wear.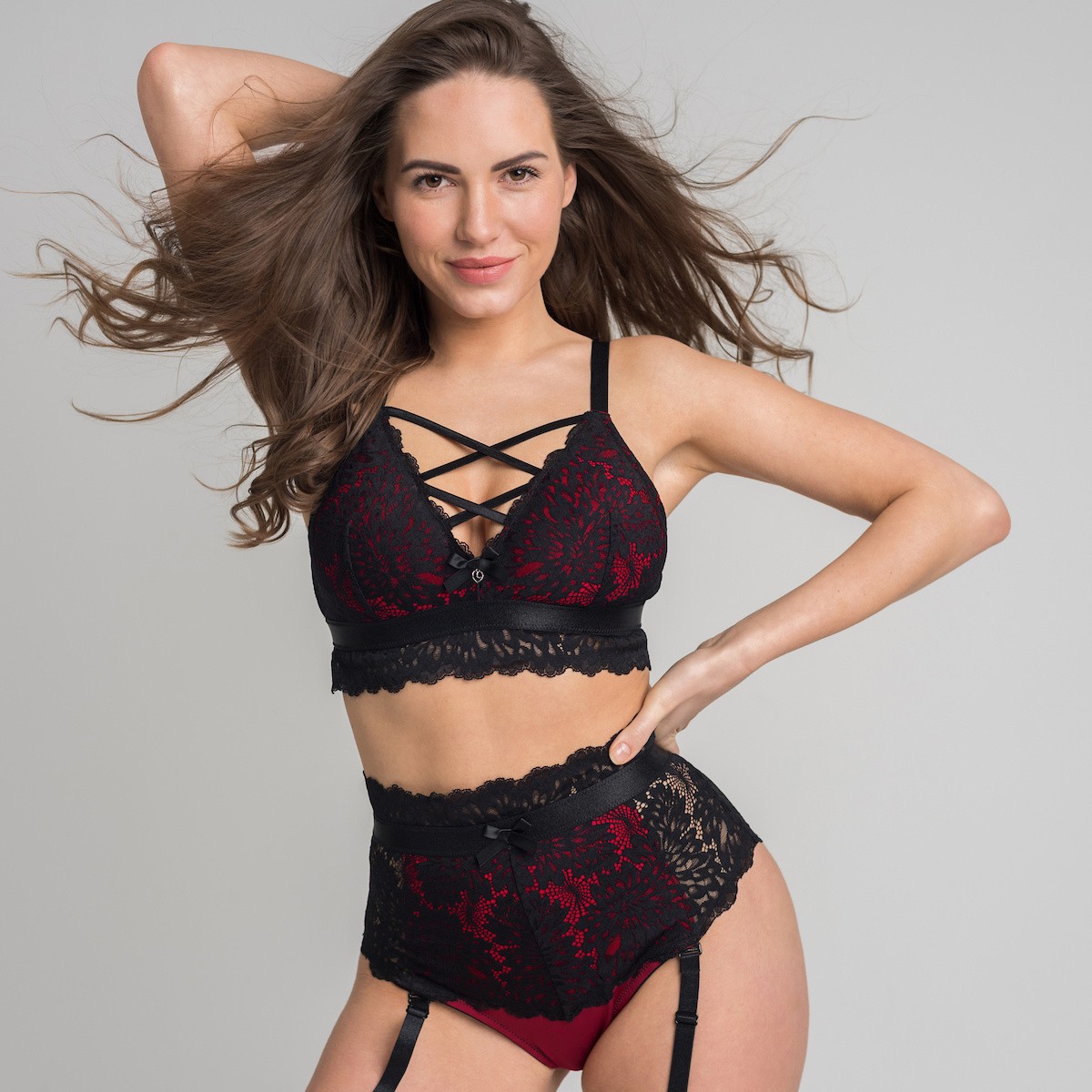 Soft Cup Bra
Soft cup bras are possibly the most comfortable because there is no underwiring to dig into the skin and no padding to feel rigid and unnatural. However, soft cup bras offer very little in the way of support, lift or definition.
Soft cup bras are simple and sexy but realistically they are not practical everyday wear for most women. Any lady bigger than a B cup is unlikely to feel supported and therefore maybe less comfortable in a soft cup bra. In summary, soft cup bras are perfect for the bedroom but not so much for everyday wear.
Best For: Smaller busts, bedroom wear.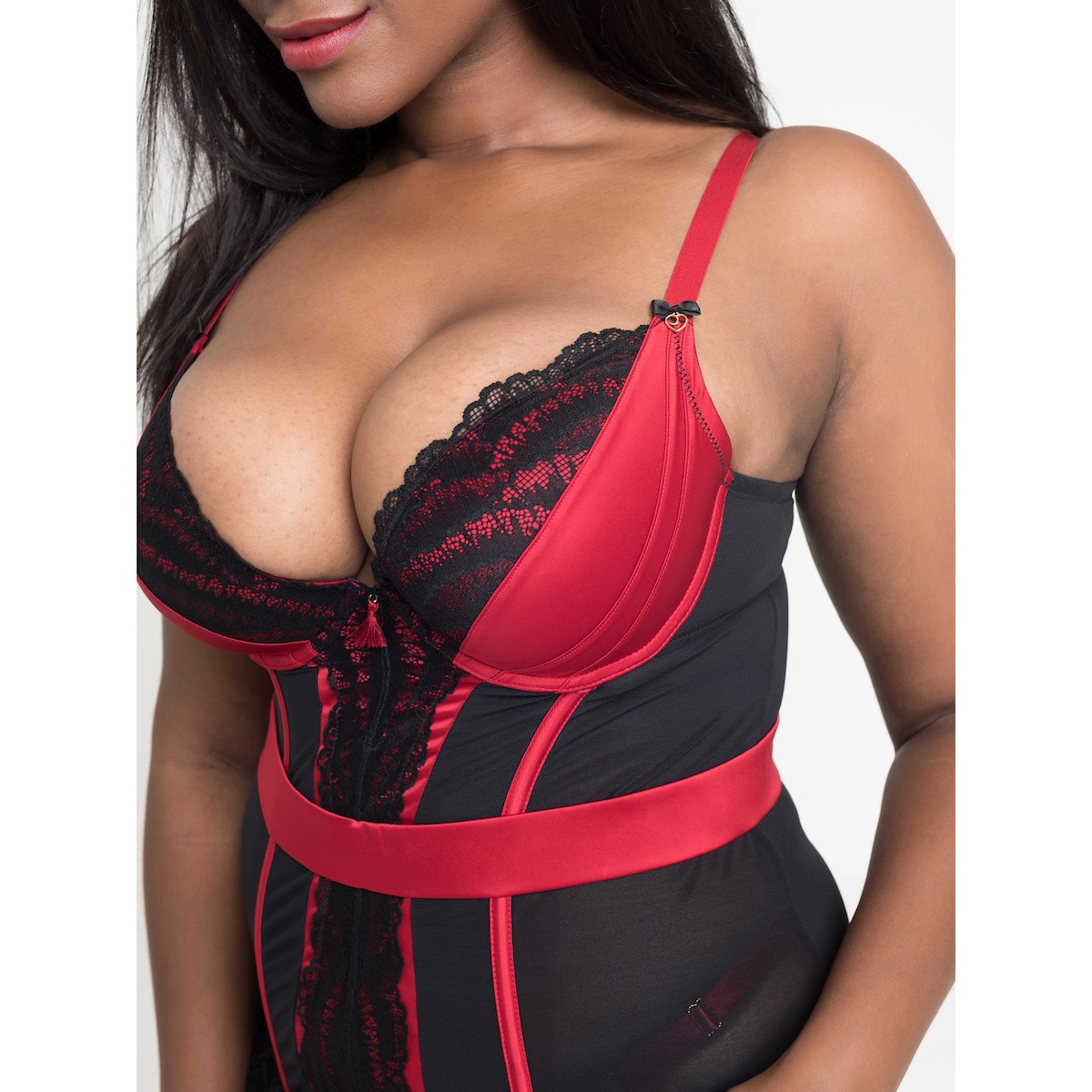 Push-Up Bra
Push-up bras are pretty self explanatory - they are designed to give a great cleavage by lifting the breasts using a combination of underwiring and padding. Often the padding on a push-up bra is removable, so varying amounts of definition to the bustline and cleavage can be achieved.
This style is very sexy and great for giving the appearance of a larger bust whether you are an A cup or over a D! Push up bras often have a deep V neckline or plunge front, finishing in a small centrepiece between the cups.
Best For: Any size but are most commonly produced in sizes A-DD/E.
Padded Bra
The term padded bra can be used to describe any bra which does not have soft fabric cups, but instead has (sometimes removable) pads and/or moulded cups.
The added padding is great for giving shape, lift and support. They may have a deep plunging neckline or a larger centrepiece giving the bra extra interest.
Padded bras are a great choice because they're very versatile - try wearing under clothes for boosted cleavage. Just remembered to buy in the size you are, not the one you want to be.
Best for: Any size up to a D or DD cup.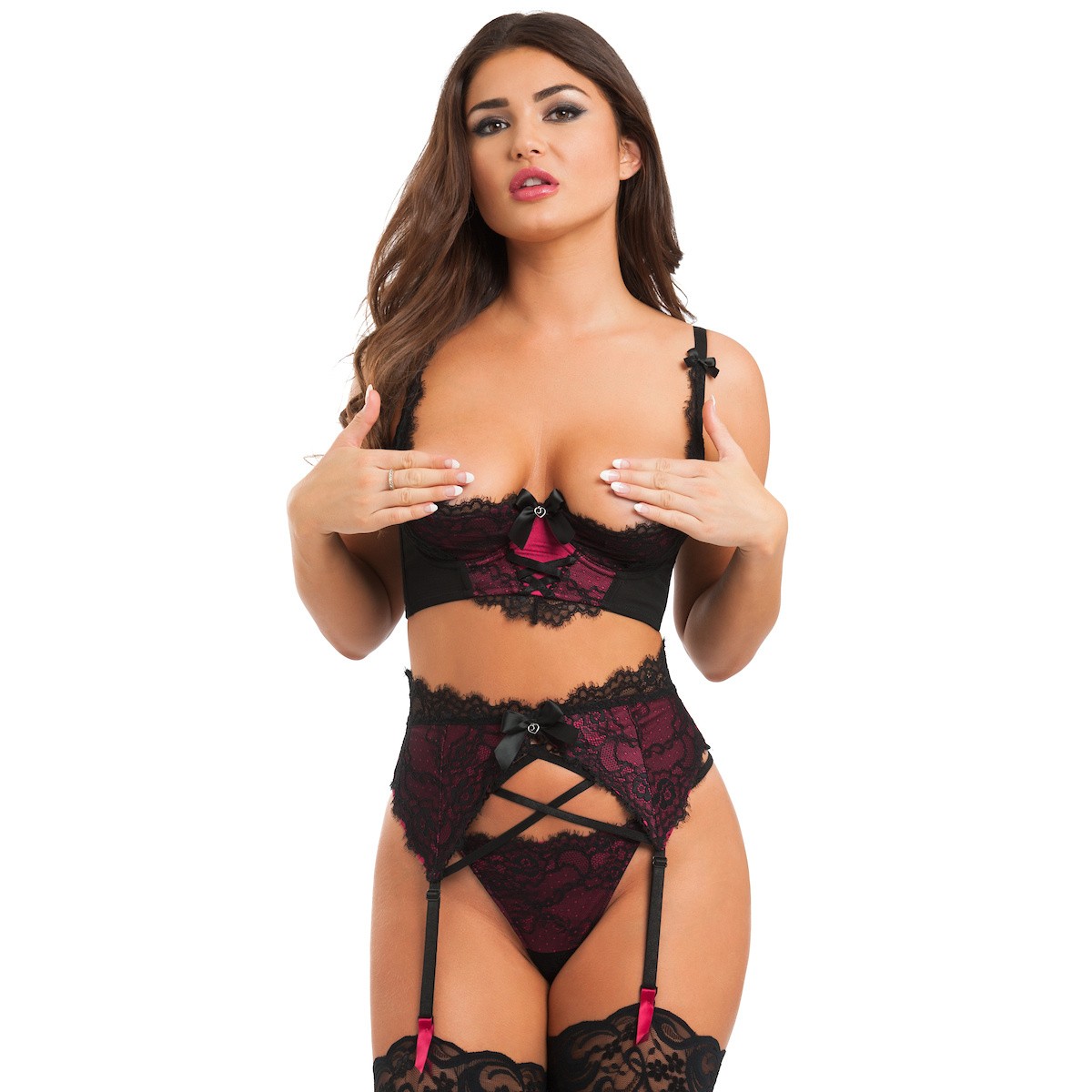 Half Cup Bra
Half cup bras, also known as demi cup or shelf bras, offer less support than full cup bras and are designed to stop just above the nipple line. These are great for low, square or rounded necklines on tops and dresses and also for achieving a sexy cleavage.
Half cup bras often have moulded cups to give support and shape and a wider gore (the piece of fabric between the cups) to ensure a good snug fit, but they may also have soft lace or cotton bra cups. Non-moulded half cup bras are usually decorated with embroidery or lace for added sex appeal!
Best For: Small to medium sized busts requiring less support, or as a sexy evening look on all bra sizes.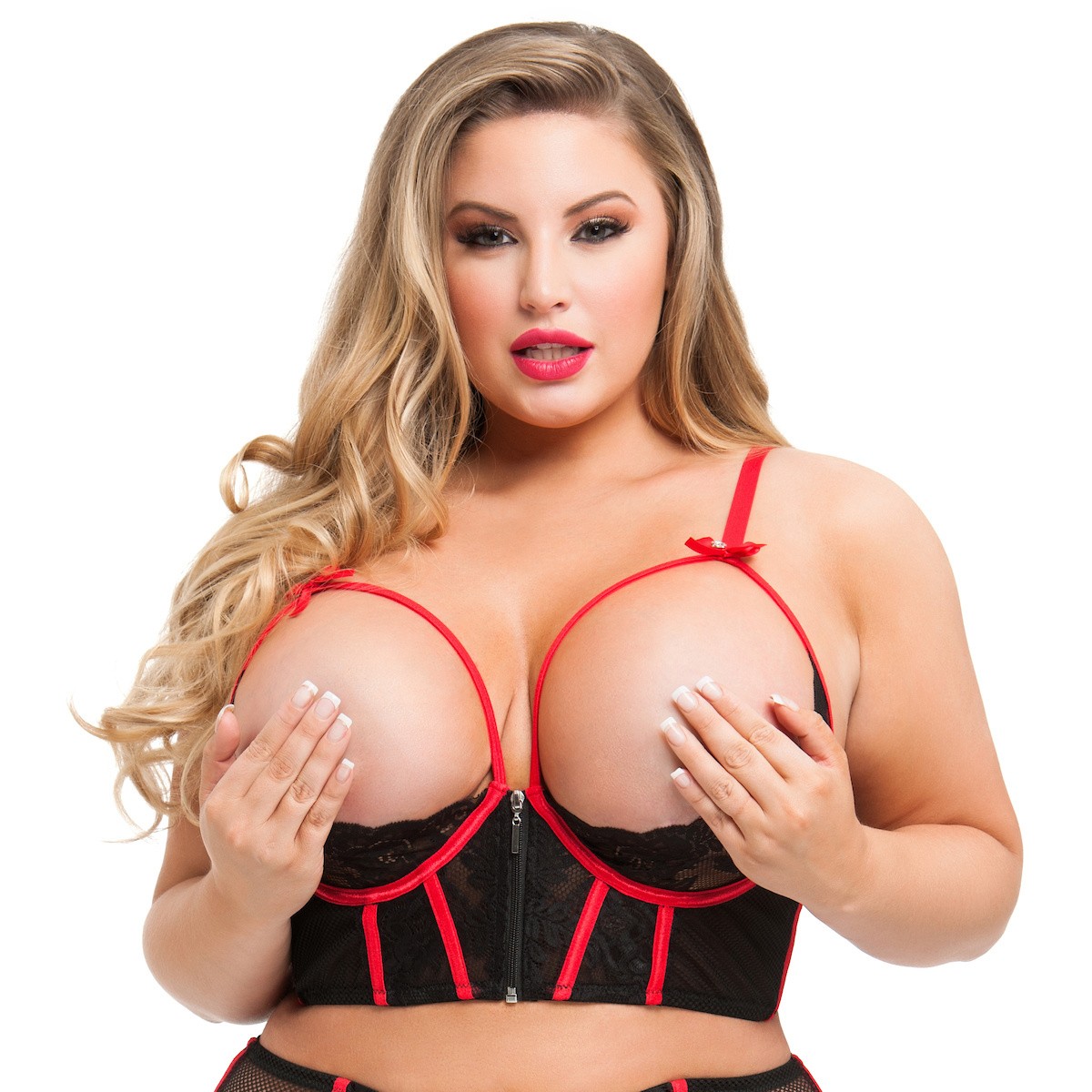 Quarter Cup Bra
A quarter cup bra is a more extreme version of the half cup style, with even less fabric to cover the bust. This sexy style gives the breasts an uplifting boost while revealing the nipples.
Quarter cup bras are great for anyone who wants a revealing bedroom look, but would like some degree of support. They are often worn with nipple tassles for a seductive burlesque style. Remember that this shape isn't suitable for wearing under clothes, and may not be the best option for women with larger breasts.
Best For: Small to medium sized busts requiring less support, bedroom wear.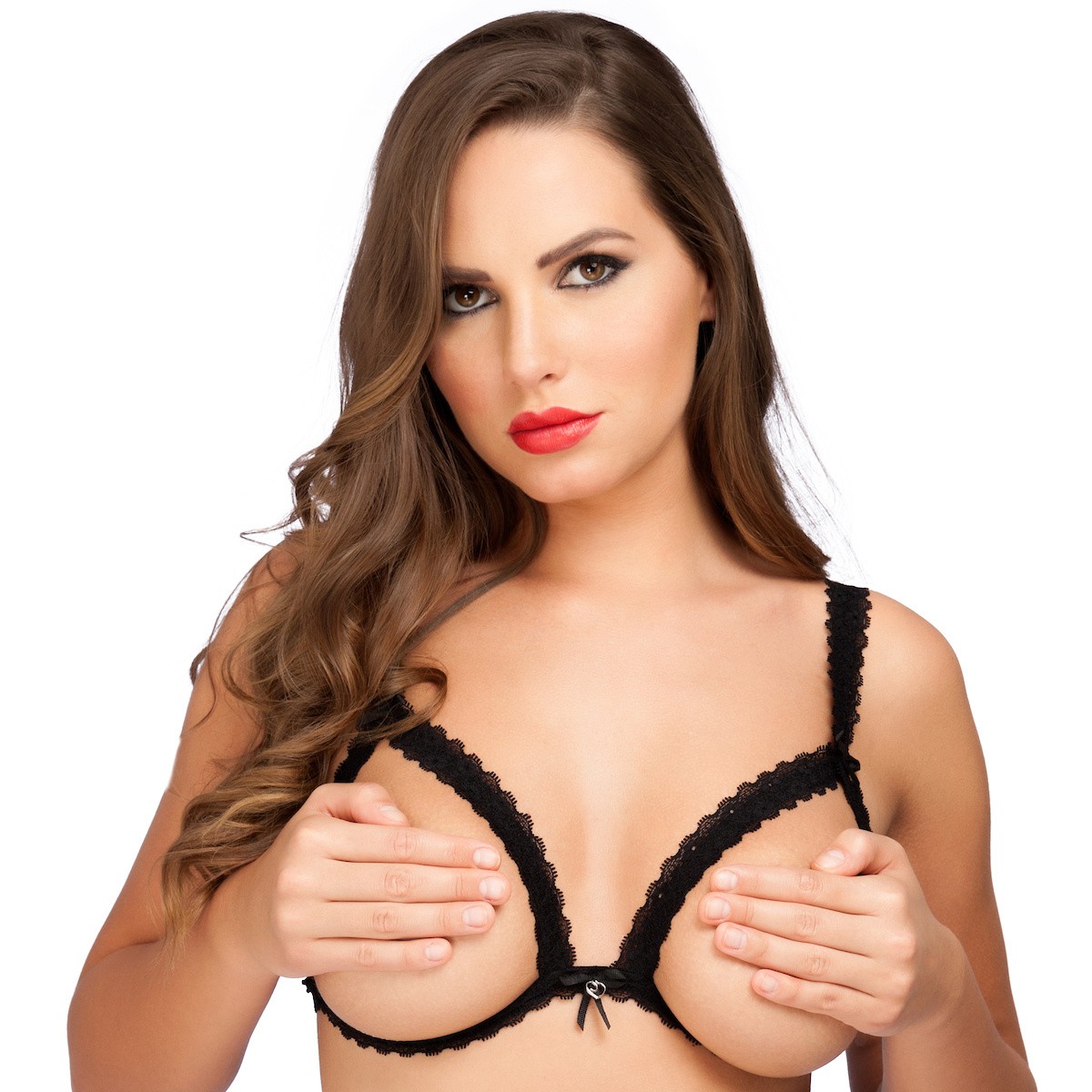 Open Cup Bra
An open cup bra has no fabric between the bustline and the straps, leaving the breasts completely bare.
Some open cup bras feature an extra piece of fabric to give some more coverage, but this style is mostly worn alone or with some nipple tassles.
This sexy style is sure to get you noticed!
Best For: Small to medium sized busts requiring less support, bedroom wear.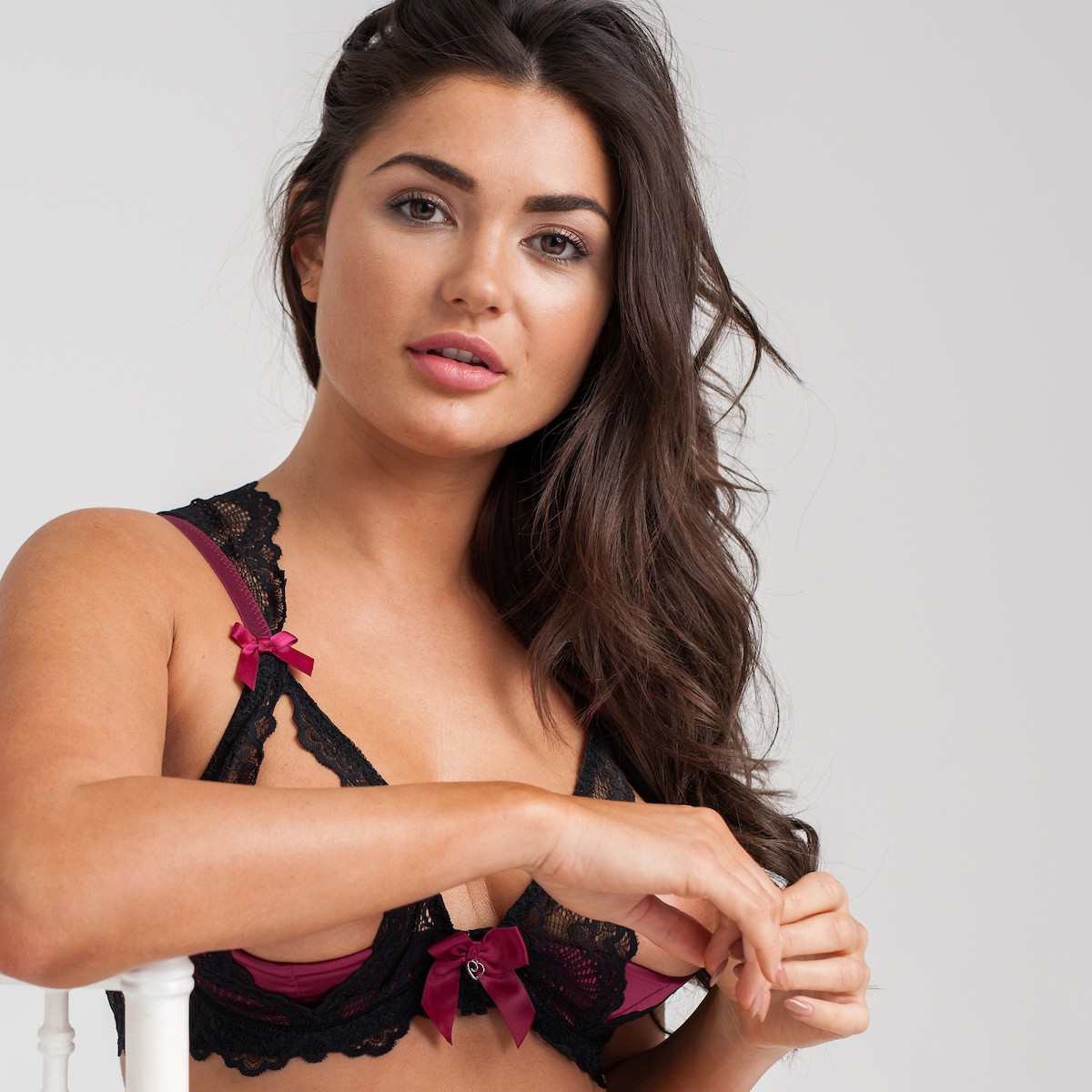 Peek-a-boo Bra
Who said sexy had to be serious? Flirty peek-a-boo bras normally have a slit along the cup which gives a glimpse of the breast, but without as much skin showing as an open cup bra.
Peek-a-boo bras generally have a soft cup and may or may not include underwiring. This style is great for anyone who wants to step out of their comfort zone with some sexier lingerie.
Best For: Ladies who want to tease without revealing all.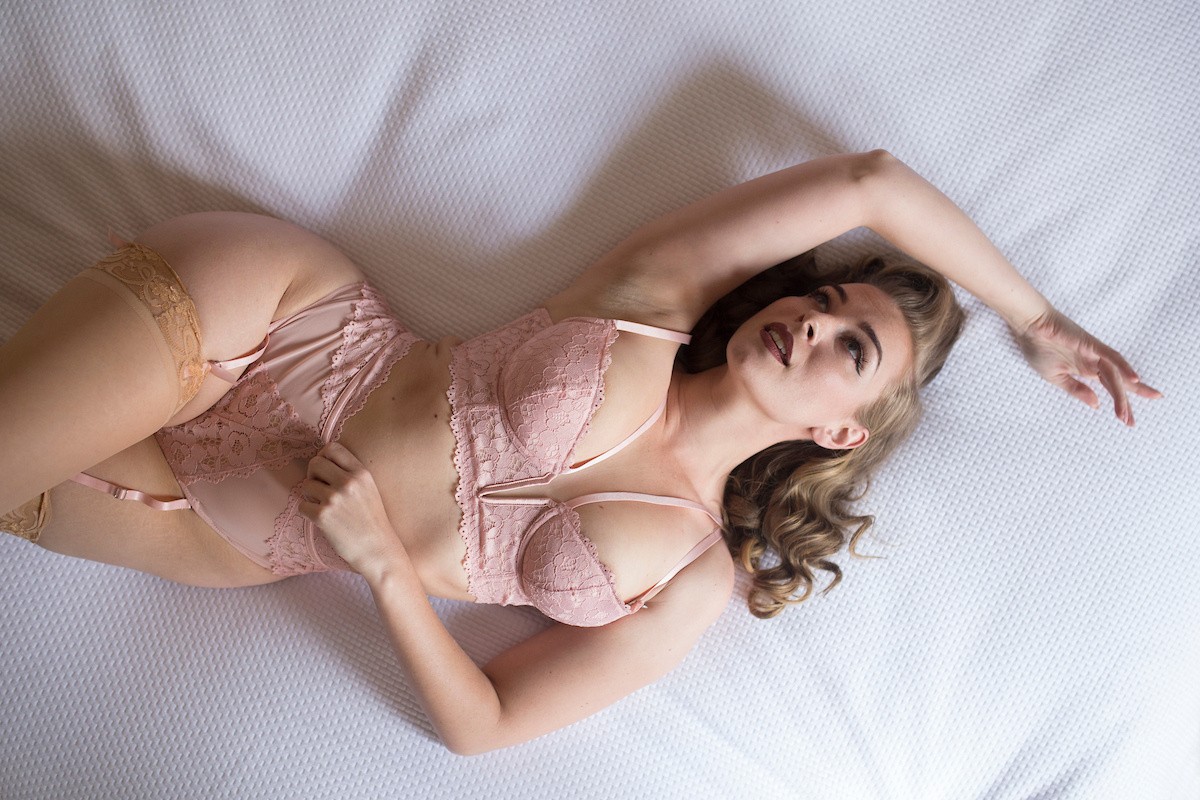 Longline Bra
Perfect for anyone looking to smooth their shape from bust to waist, longline bras feature a longer underbust band to help define your shape. Many feature short plastic bones for extra structure, and they can be underwired, or soft.
Many longline bras are front-fastening, too, which can add an extra sexy touch in the bedroom.
Best For: Any sized bust for bedroom or daytime wear.
More Sexy Lingerie Guides
More Sexual Happiness Advice
You can never know enough about sex, right? Why not join us on our sexploration journey? Stay up to date with the latest advice on our blog, the Lovehoney forum and the weekly Sexual Happiness podcast.