Sexy Costume Ideas to Wear in the Bedroom
Looking to spice things up in the bedroom? A sexy costume can be the trick that makes all the difference when it comes to feeling confident during sex, and delving into role play can be an exciting new journey for both you and your partner.
So, whether you're after some classic sexy lingerie, or some role play-style sexy costumes, we've rounded up our favourite sexy outfit ideas below.
Plus, for more sexy lingerie inspiration and kinky outfit ideas, take a look at our lingerie video guide below…
Video: The Best Lingerie to Have Sex In | Undie Mondays
Have you always wondered what the best lingerie style are for having sex? Lingerie expert Sammi Cole shows you her top tips for getting down and dirty while still wearing your lingerie.
Sexy Costume ideas for women
There are tonnes of sexy costumes out there just waiting to be tried in the bedroom! From nurses to sexy secretaries, take a look at our favourite sexy adult costume ideas for women below:
Sexy Costume ideas: Uniform Costumes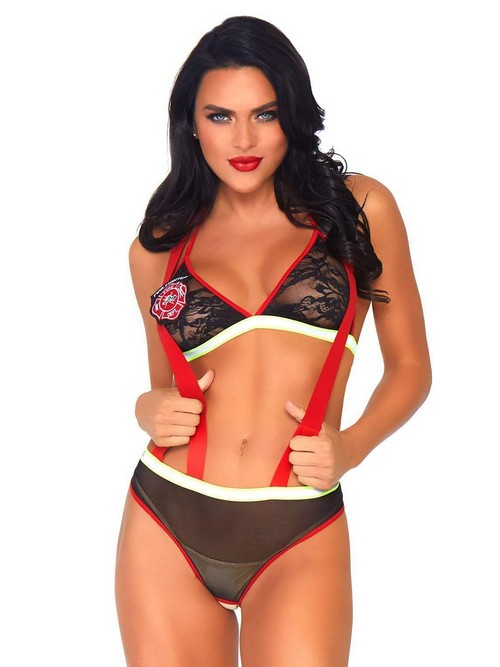 Sexy Costume ideas: Animal Costumes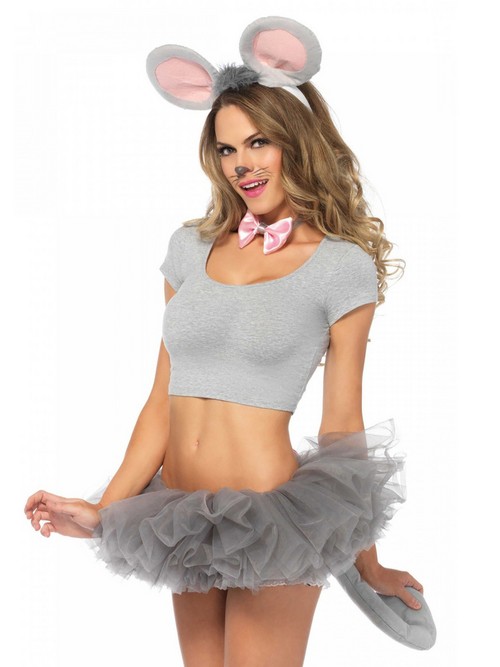 A popular Halloween choice and a sultry option for the bedroom, a sexy animal costume can be a super hot way to surprise your partner (and to send your confidence through the roof).
Surprising sensual animal costumes include everything from this cute sexy mouse to this fierce leopard print bodystocking. Plus, there's always the wildly popular sexy bunny costume.
Sexy Costume ideas: Fantasy and Role Play Costumes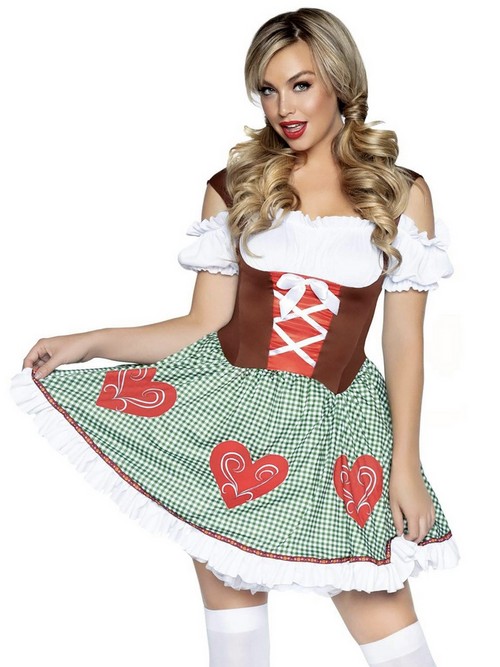 There are no limits to role play during sex! (As long as it follows the SSC rule of being safe, sane and consensual). And that means there are probably tonnes of fantasy and role play costumes out there which you didn't even know existed.
Popular options include our catwoman costume, sexy pirate outfit, sexy goddess costume and plaid skirt options, while some more obscure choices include a captive princess, warrior goddess superhero, sexy devil and Bavarian cutie costume.
Plus, who knew sexy football costumes existed? If you're partner's into the sport, why not surprise them with a themed outfit, like our sexy football costume, or even a sexy referee?
Take a look at Lovehoney's full range of sexy costumes here.
Sexy Couple's Costume ideas
Fancy dressing up together with your partner in the bedroom? You can take inspiration from our costumes above and expand on the theme: why not try a doctor and nurse, a nurse and a patient, or a sexy secretary with their colleague or a customer?
For some seductive couple's costume ideas, take a look at Lovehoney's French maids and butlers sets, which match nicely together. Alternatively, go for some twinning uniform sets, like a flirty firefighter and sexy fireman, or matching sexy cop costumes.
Let your imagination run wild!
Sexy Costume ideas for men
Men needn't be left out of the sexy costume fun, as there are plenty of flirty outfit options available for guys too.
Uniform costumes are of course popular with both men and women, with some sexy male options including a classic fireman's outfit and flirty fireman suspenders, as well as sexy cop costumes for men and sexy sailor outfits.
Fantasy and role play costumes are also a big hit with the gents. Try a macho male stripper or a kinky cowboy costume.
Kinky Outfit ideas
If you don't want to go for a specific costume, but still want to look and feel hot as hell, then a kinky outfit could be just the answer.
Take a look at some of our favourite kinky dress up ideas below...
More Sexual Happiness Advice
You can never know enough about sex, right? Why not join us on our sexploration journey? Stay up to date with the latest advice on our blog, the Lovehoney forum and the weekly Sexual Happiness podcast.