Personal lubricants are your first defense against friction when having sex. Think of them as your sexy magic potion in a bottle—lube makes everything better, for a smoother, slicker, and way more nourishing experience, by lubricating the way for pleasurable penetration, and all types of sexy play.
But which ones are the best lube brands? There are so many kinds of lubricants on the market, it can be hard to tell them apart. What is the difference between silicone vs water based lube? And how do you find the best lubricant for sensitive skin?
Read on to learn everything you need to know about personal lube from how to use one to which one is right for you.
What is Lube used for?
While lube can be often overlooked as a sexual aid, it really is one of the best pleasure enhancers in your sexual toy box. Here are the main reasons and benefits of using a personal lubricant.
Lube feels amazing and helps heighten sensation during sexual play and penetration.

Sexual lubricant also helps reduce friction during sex. Vaginal dryness affects many vulva owners, causing painful intercourse, especially over the age of menopause, so lubricants help improve wetness, thus relieving painful chafing.

Finally, sexual lubricants add a new element of play, such as flavored lubes for oral sex, or sensation lubricants that tingle, warm, and cool to enhance sexual arousal. There is even a lube that looks like cum, for ejaculation fantasies!
How to use Lube
Whether you are ready to enjoy oral, anal, or penis-in-vagina penetrative sex (or with a sex toy during masturbation), lube makes everything wetter.
For vaginal intercourse, here are some tips on how to use lube:
Penis owners can apply a small dab of lube to the tip of their penis and slide it down their shaft to ease penetration.

For vagina havers, similarly apply a small dab of lubricant to the vulva, labia lips, opening of the vagina, and even inside of the vagina.

Apply as much as you need, and if you feel you need more, add another dab.

With water-based lube, you may need to apply more during intercourse, as it can dry out more quickly than other types of lubes.

If using a condom, apply a small amount inside the condom to reduce friction, and on the outside, after it has been slipped over the penis (or sex toy you are using). Don't use oil-based lubricants on condoms.
Types of Lube
There are plenty of types of lubes, each one with specific uses and properties. Here are the different kinds to help you choose the right lube for you.
Water-based Lube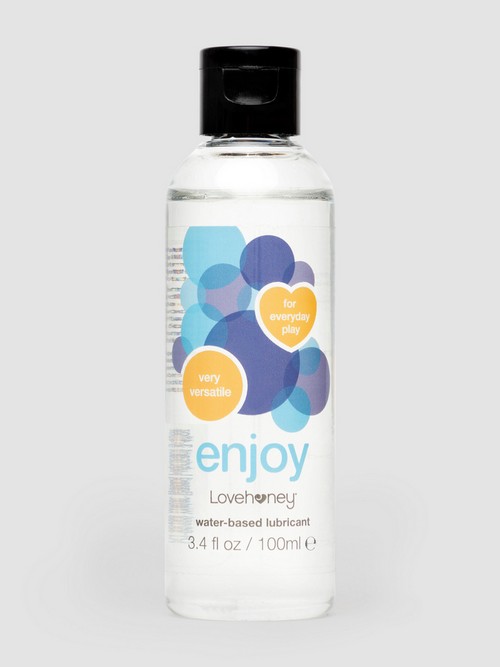 Water-based lube is an all-purpose sexual lubricant that is perfect for any type of erotic play, whether solo or with a partner.
Water-based lubes are great for use with sex toys and masturbation, to make your toy, fingers, or palms slide smoothly over your genitals, or for penetration.
For partnered sex, water-based lubes make everything feel way better, and they are vulva-friendly. They are also the best lube for silicone toys because they are compatible with all sex toy materials. Water-based lubes are a great lube for condoms as they may help reduce condom breakage, but always read the label just to be sure.
Silicone Lube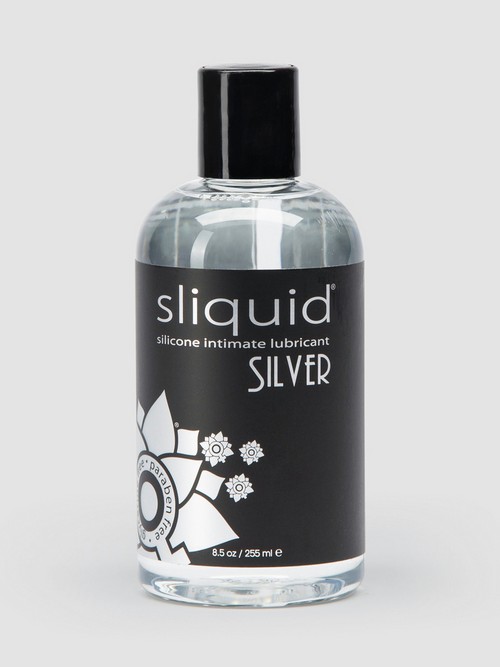 Silicone lubricant is the longest-lasting lube available, which is why it is the best lube for couples and ideal for all types of penetrative play, either vaginal, anal, or with penises, or fingers.
Silicone lubes are much more slippery than other types of lubes and don't dry out, which means you can use them for a whole night of marathon sex. For this reason, a silicone lube for anal is also an excellent option for backdoor play as well. Plus, silicone lubes are safe with condoms (but check those labels to be sure!)—just don't use them with silicone toys. They are otherwise fine on most non-realistic sex toys.
And, if you want to take your sexcapades into the shower, silicone is the perfect lube for water-play, because it won't wash away and is waterproof.
Oil-based Lube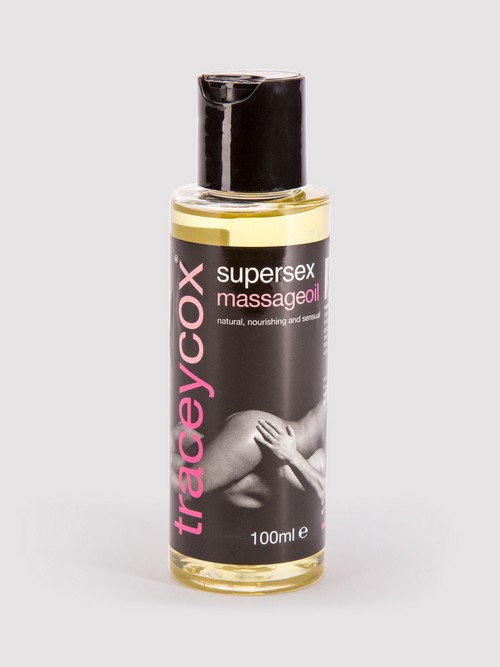 While oil-based lube isn't great for internal use, either vaginally or anally, it can be a good addition to male masturbation, erotic massage, or other forms of external stimulation like nipple play.
Flavored Lube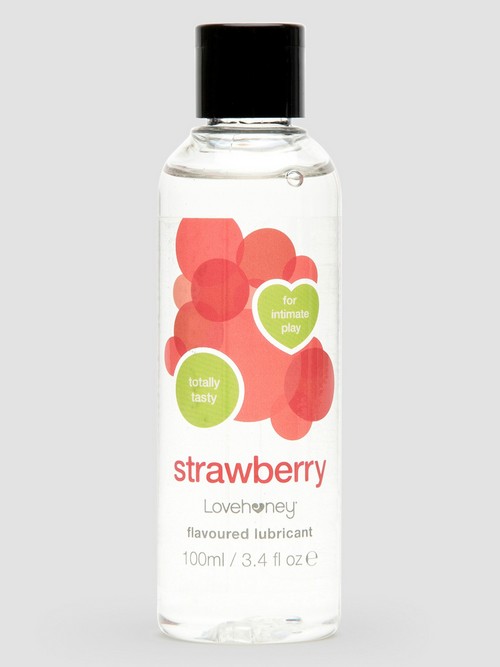 Flavored lubes are the best option for oral sex and add a tasty treat to your sexy play.
Most flavored lubricants are water-based, so edible, and they come in all sorts of delicious flavors. If you are looking for the best flavored lube, choose from fruity cherry, green apple, watermelon, and strawberry to yummy dessert-type toppings like birthday cake, salted caramel, chocolate delight, vanilla cream, and even tropical flavors like pina colada, or mojito cocktail.
Anal Lube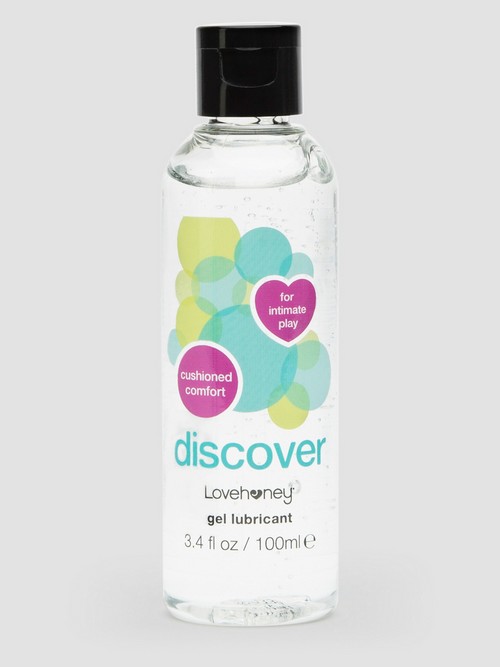 While you can use water-based and silicone lubricants for anal sex, the best lube for anal is one specifically made for anal penetration. Always use anal lubes during any type of anal penetration, as the anus is not self-lubricating like the vagina. The anus also tends to be tighter because of the muscular sphincter that surrounds the opening to the anus, so using a good thick anal lube makes for a smoother, slicker ride, and lasts longer during sex as well.
Most anal lubes are compatible with condoms, but, as always, check labels to be sure.
Try: Lovehoney Discover Water-Based Anal Lubricant 3.4 fl oz
Should you use an anal numbing lube?
Numbing lubes are used to lessen pain or uncomfortable sensations that some people may experience during anal sex. The problem is anal sex shouldn't hurt if you are doing it correctly, and pain is your body's way of telling you there is a problem.
Anal lubes containing desensitizers and numbing agents like lidocaine and benzocaine should be used with caution. While they initially may help you relax, they may also mask an injury, especially during more aggressive anal sex. An anal relaxing lube may be a better option, than one that completely numbs the anus.
When engaging in anal sex, always take your time, go slow, use lots and lots of anal lube, relax and remember to breathe. Trying different positions, and varying depth, speed, and force of thrusting can also help relieve pain during anal sex. Following those tips can make the difference between a pleasurable and an unwelcome experience.
Read our guide on How to Have Anal Sex for more advice on how to have the best anal encounter.
Organic Lube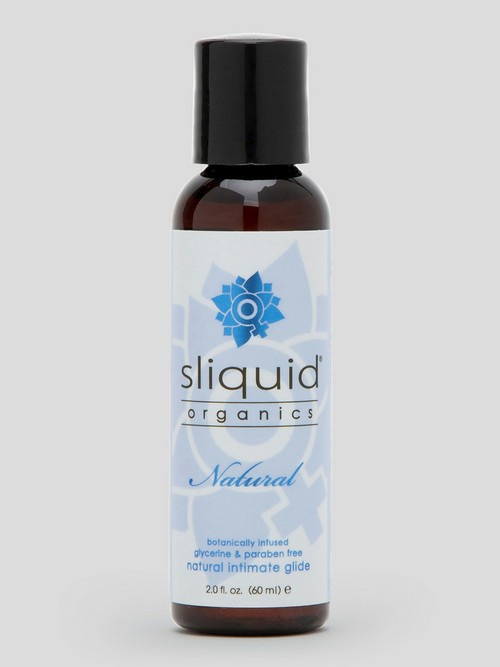 If you are looking for the best lube for sensitive ph, that won't cause yeast infection, then a natural, organic lubricant is the best lube for sensitive skin. Natural and organic lubricants are made from plant-based botanicals like aloe and green tea, have fewer ingredients than other lube types, are environmentally friendly, and are the best lubricant for sensitive skin.
These body-safe lubes are usually free from parabens, glycerin, colors, and fragrances as well, all of which could irritate sensitive skin, especially for vulva owners who are prone to yeast infections. Some are even vegan, like Sliquid Organics, which is a bonus! If you are looking for the best lube for ph balance, then AH! YES Organic Water-Based Lubricant is ideal for sensitive vaginas.
As with any type of product you intend to use on or inside the body, always read the labels, especially if you have allergies, and make sure your product can be used internally, and that they are condom and toy safe.
Warming & Tingling Lube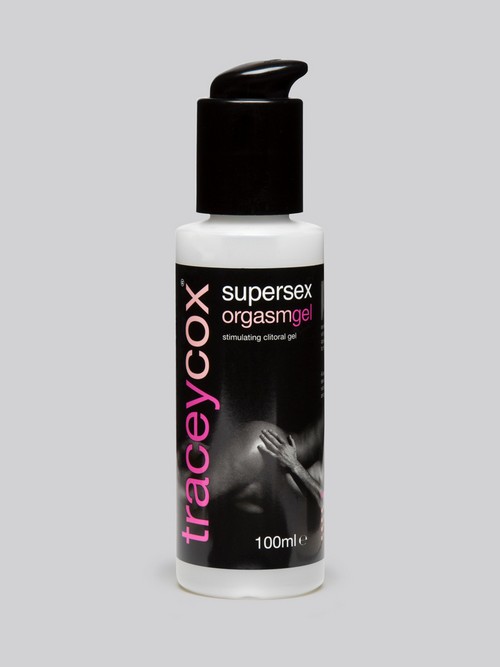 If you want to spice things up in the bedroom (or try something new all around the house!) a warming, tingling, or pleasure-enhancing lube will give you those extra-special sensations and thrills to tickle your favorite parts.
Warming and tingling lubes are made especially for vagina owners to boost sensations on the clitoris, G-spot, or nipples, but can be used by all genders. Cooling lubes can be used on all your erogenous zones and are perfect for oral delights. Simply blow or lick them to activate. Penises will love our sensual handy masturbation creams to boost your libido too!
When trying to find the best warming lube or new sensation lubricants, test them out on your inner wrist, or lips first before applying them to your genitals to make sure you don't experience an allergic reaction, and to test how powerful they are. Some warming lubes have menthol or peppermint oils, so can get very warm.
Lube FAQs
Got questions about what to use as lube, how much is too much, or whether you can use expired lube? We've got you covered, so, read on!
How much lube is too much?
Obviously, you don't want to use a whole bottle of lube at one go around, as that would just be too much lube. Or maybe not! If you are having a Nuru massage, a whole bottle may be just enough.
When trying to decide how much lube to use, it is up to personal choice, so use as much as you like, want, or need. If you don't use enough, you can always add more. Keep in mind that water-based lubes don't last as long as silicone or oil-based products, so keep your bottle close to the action in case you need to reapply.
Can you have anal without lube?
We don't recommend it. The anus does not self-lubricant, therefore a good anal lube is always essential for any type of anal penetration. It makes everything better, for a slick and smoother entry, and a more pleasurable experience. Plus, not using lubricant can cause micro-abrasions and small tears in the thin anal lining from friction, which can make you more susceptible to contracting an infection or STI.
See our ultimate Anal Sex Guide to learn all the ways to make it better.
Is water a lubricant?
No, water is not a good lubricant. Despite what people think, water can be drying during sex, so does not make a good substitute for lube.
Does lube expire?
"Does lubricant expire?" may seem like a strange question. However, if a lube is organic, then, yes it can expire. This is because all the ingredients are plant-based, which are perishable. Check your labels! Some personal lubricants need to be kept in the fridge, so they last longer.
What's a good substitute for lube?
Most substitutes to regular sexual lubricants tend to be things you may have hanging around the house, like hand lotions, olive or coconut oils, or even Vaseline. While many people have used these types of products for sex, we don't recommend them and neither do our experts, for many good reasons.
Read all about substitutes for lubes in our New! Alternative to Lube Guide as recommended by experts, to find the best at home lube to try and the ones to definitely avoid.
Best lubricants for sex and pleasure
More About Lube & Sex Toys
More Sexual Happiness Advice
You can never know enough about sex, right? Why not join us on our sexploration journey? Stay up to date with the latest advice on our blog, the Lovehoney forum and the weekly Sexual Happiness podcast.