Discover boundless excitement with strap-on play.
Once upon a time, strap-on sex was perceived as being of interest to a limited group of sexually active adults, namely lesbians and the kink-inclined. It wasn't that strap-ons could only satisfy these particular individuals, but that society at large was in the dark about strap-on dildos, let alone why or how to use them.
And then Dan Savage coined the phrase "pegging" in 2001 and interest from straight couples grew. By 2015, the widely popular TV show Broad City, aired a now-iconic episode in its second season wherein one of its main characters tries pegging. Suddenly, strap-on sex was thrust into the spotlight, and everyone and their mothers were frantically searching the web to fill their sexual knowledge gaps.
But even after entering mainstream conversations, many misconceptions and stereotypes remain regarding strap-ons and who uses them. Lovehoney says, "no more!" We're here to clear the air on strap-on sex and educate the masses on the why and how of this spectacular sex act. Read on for everything you need to know about how to use a strap-on.
What is a strap-on?
At their core, strap-ons are simply wearable dildos that the wearer can use to penetrate a partner or sex toy. Many use the term "strap-on" to refer to strap-on kits, meaning a harness and compatible dildo, but the word technically only describes the dildo. In fact, not all strap-ons even require a harness, such as the case with strapless strap-on dildos, which are held up by only the user's body.
Harness-compatible strap-on dildos are characterized by wide circular bases that allow them to attach to an O-ring or another type of opening, like holes in harness briefs. Not all strap-ons are marketed as such, either. For example, many suction cup dildos can function as strap-ons, even if strap-on play isn't the primary intent of their design.
There's a wide variety of strap-on dildos on the market to suit different body types and needs, so it's wise to do your research before making your first strap-on purchase to ensure yours is a good fit for both comfort and lifestyle (or perhaps, more accurately, sex style).
Best Strap-On Kit
Tracey Cox Supersex Strap-On Pegging Kit (4 Piece)
If you're looking to get started with strap-on sex, look no further than the Tracey Cox Supersex Strap-On Pegging Kit. This pegging kit has absolutely everything you need to enter the world of strap-on play and explore all it has to offer, including a helpful instruction guide for first-timers! A duo of silky-soft silicone dildos in varying sizes provides an option for shy newbies and adventurous pegees alike. The adjustable harness (which comes with a pocket you can insert the kit's bullet vibe in!) will fit you like a dream and pairs with three O-rings so you can keep enjoying your harness as you grow your strap-on dildo collection.
What customers say: "We found a lot of strap ons to be too long/wide for comfortable use, whereas both of the dildos included were perfect depending on the kind of stimulation we were after. And, a larger ring is included in the set so if you want to size up you can! The vibe is great and love the fact that it can be inserted in the toy or the harness, and we could both feel it pretty strongly. The harness itself is really comfortable and doesn't get in the way of 'stimulation' for the wearer either."
Most Popular Strap-On Harness
Lovehoney Unisex Strap-On Harness Briefs
These ultra-comfy briefs let you strap up without the hassle of straps. Discreet enough for all-day wear beneath your work clothes, peggers can come strapped and ready for their strap-on date with no change of clothes or fussy harness application required. Causal-cool enough for daily wear with red trim for a little extra pizazz, these harness briefs will put some pep in your step whether you pair them with a strap or a packer or don the garment on its own.
What customers say: "These are great. Much more comfortable than an ordinary harness with straps. Held everything in place well. Great product."
Best Strapless Strap-On
Desire Luxury Rechargeable Remote Control Strapless Strap-On
Is it a strap-on? Is it a vibrator? Is it a wearable sex toy? Yes, yes, and yes. This stand-out strapless strap-on leaves nothing to be desired, bringing lovers together in vibrating bliss with a wealth of sensations waiting to be explored. The wearer's bendable G-spot arm flexes to their form, combining perfect fit and superior stimulation. With its double-ended design and buzzing body, the Desire Luxury Remote Control Strapless Strap-On ensures both the giver and the receiver get theirs.
What customers say: "Both [partners'] g-spots are stimulated and the design gives you an excellent feedback from each other's movements. Vibrations pattern are good. Much more intimate to use than an actual strap-based strap-on."
Interested in this topic?
Sign up now for our newsletter to receive expert advice, sale alerts, and exclusive offers. Plus, receive a special subscriber discount on your first order!
Why do people use strap-ons?
Though mainstream media typically only portrays vulva owners using strap-ons for pegging (anal penetration using a strap-on) or cis-gendered lesbian sex, folks across all gender identities, anatomy types, and relationship statuses can and do engage in strap-on play. Strap-ons can be used by any couple interested in exploring a range of sensations, sizes and positions for close contact penetrative play.
Pegging is a popular strap-on activity for cishet (cisgender and heterosexual) couples, but it's certainly not the only one. Strap-on dildos are also a great tool for anyone wanting to explore double penetration (DP), various types of kink, or as an erectile dysfunction aid.
Strap-ons can also be used to explore gender and power dynamics in play by giving either partner the ability to pleasurably penetrate with a phallus.
Who are strap-ons for?
While it's true that anyone can use a strap-on, the sex toy is more prevalent amongst certain demographics.
Strap-on play is more common in the LGBTQ+ community (with an emphasis on the L, B, and T), for instance. The BDSM scene, too, sees a lot of strap-on usage. There are even strap-on dildos designed with kink in mind, like ball gag/strap-on combos.
Strap-on dildos can also be helpful for those who want to bridge the size gap in their genitals, so to speak. People with smaller penises or larger vaginas may find strap-ons the perfect tool to better fill or be filled.
And then there are the sexual explorers eager to experience new or intense sensations like double penetration.
Who knows, even if you don't fall under one of the above descriptors, strap-ons might be for you, too!
Because the types of people using strap-ons and their intentions for doing so vary greatly, it's important to consider users' body types and what purpose they want their strap-ons to serve when making purchasing decisions.
How to wear a strap-on
Proper strap-on application will depend on what type of strap-on dildo and harness (if any) you use, as well as your anatomy. For harnesses and other types of strap-on holders, you should first attach and secure your dildo to the garment before putting it on.
The most complicated strap-on holster to put on (only relative to how incredibly intuitive the other types are to wear) is the standard harness. After attaching your dildo to the harness, follow these four steps:
Loosen all straps so that the harness is large enough to step into.

Step into the harness one leg at a time and pull the garment up to your waist.

If you have a penis, place it in the appropriate opening below the dildo.

Fasten all harness straps to your fitting. The harness should be tight enough that it won't fall down during use but not so tight that it causes discomfort.
For harness briefs, simply put them on like you would a regular pair of underwear.
Here's how to use a strapless strap-on dildo:
Liberally apply a compatible lubricant to the wearer's insertable portion of the dildo and your vaginal opening.

Insert the wearer's portion into your vagina and adjust the position until it feels comfortable.

Squeeze those P.C. muscles and thrust away!
How to use a strap-on dildo
New to strap-on play? Follow these handy tips on how to have sex with a strap-on.
Don't skimp on foreplay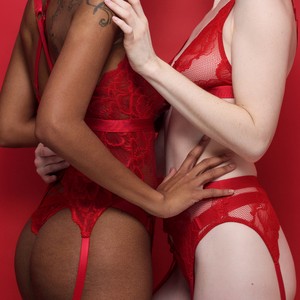 Just as the case is with all other types of penetration, you'll want to make sure everyone is all revved up before any insertion takes place. Take your time arousing each other before strapping up.
You can even make strap-on application part of your foreplay, having the receiver sensually dress the wearer in their harness. Want to make things extra saucy? Choose a strap-on harness that doubles as lingerie like the Lovehoney Unisex Crotchless Open-Back Lace Harness Briefs! The booty opening provides an enticing visual for the wearer's partner and grants the wearer an easy-access avenue for anal play.
Lovers using a pack-and-play dildo can make a show of whipping it out as part of their pre-strap arousal dance. For example, the wearer might do a strip-tease, building anticipation before finally revealing what they're packing beneath their clothes.
Lube up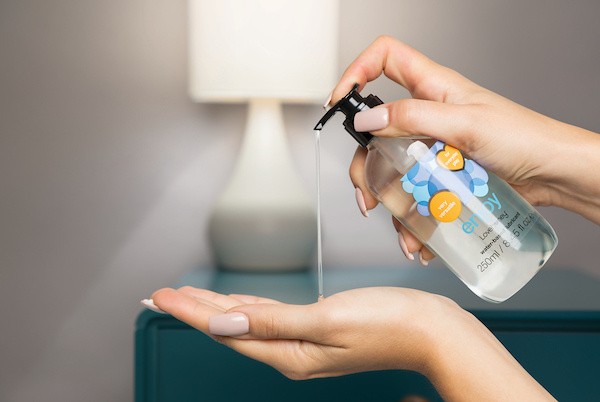 Wetness is essential for safe and comfortable vaginal and anal penetration, and a good lube is an easy way to get there (and an essential one in terms of booty play). Slather your strap-on dildo and the receiver's hole in a high-quality lubricant before entry for silky smooth sailing. And as always, be sure that your lubricant's formula is compatible with your dildo's materials (and any sexual barriers or other toys you use during play).
Best Lubes & Toy Cleaners
Communicate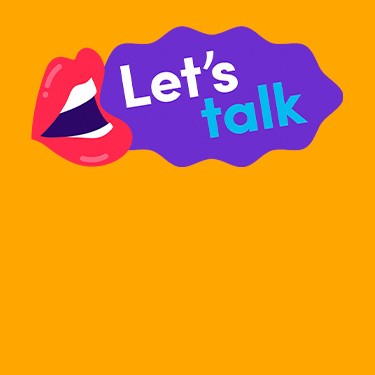 Since the strap-on wearer can't feel their new appendage, it will be more difficult for them to sense its impact on the receiver, making it especially important for the receiver to communicate what feels good and what doesn't. Bottoms (individuals being penetrated) may want to give direction (think: "a little to the left, a little to the right") to help guide their partner.
Explore different positions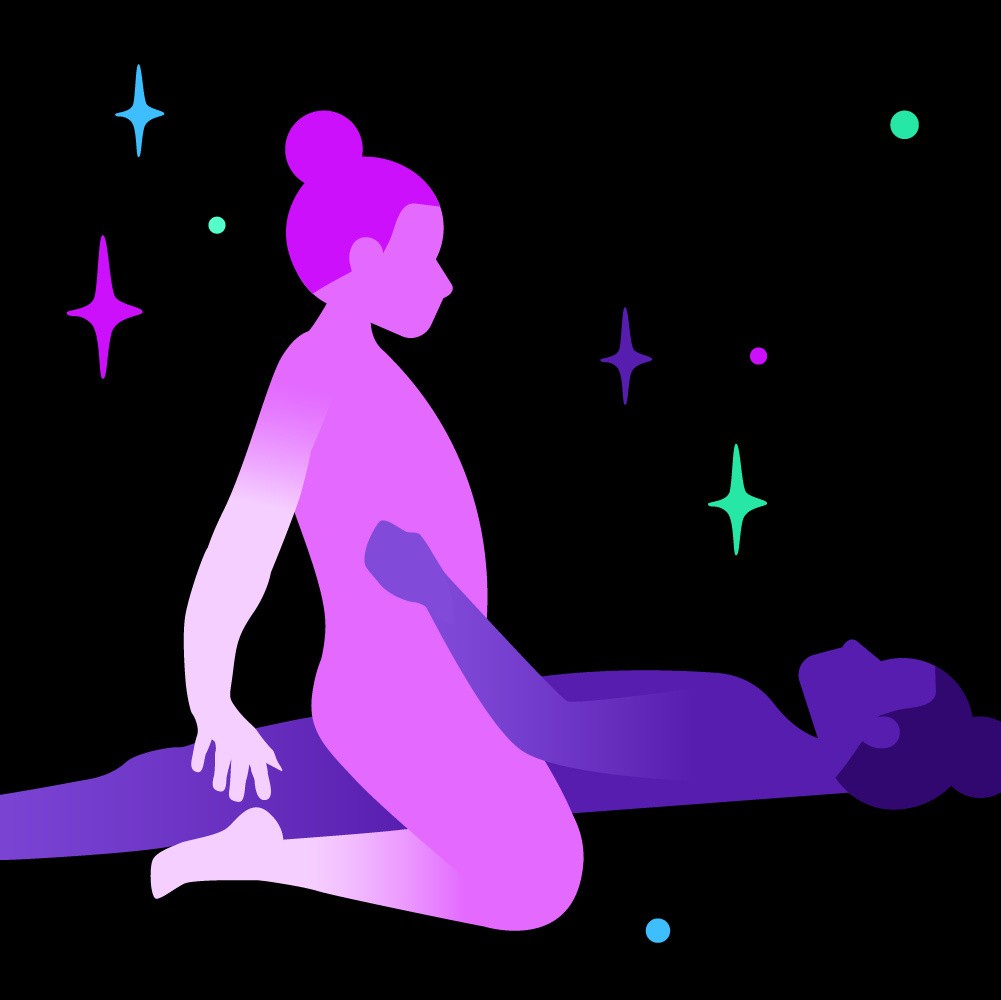 It may take a bit of experimenting for strap-on sex newbies to find a position that works for them, so don't give up if you don't immediately see stars! Wielding a strap-on can take some getting used to for wearers, so you may want to begin with sex positions that put the receiver in control. We recommend starting out with receiver-on-top, doggy style, and spooning positions for your first go-around.
Once you and your boo get the hang of strap-on sex, you can explore all it has to offer by trying out different sex positions. It's, of course, important to find something that works for both the wearer and the receiver. And just like with other forms of partnered sex, it's a good idea to take turns in terms of who is putting in more physical effort.
You can even make a fun challenge out of position exploration using creative sex inspiration guides like the Lovehoney Position of the Week Cards!
How to choose a strap-on dildo
Considering the wealth of available strap-on dildo styles out there, it's a good idea to make a list of qualities you want (and don't want) in your toy before you browse. And always consider your and your partner's body types and what purpose you want the strap-on to serve in your sex life in your decision-making!
Size is an understandably significant component in strap-on dildo choices, both in terms of length and girth. The receiver's experience level and preferences are, of course, major factors, but size will impact the wearer, too. First-time strap-on wearers may want to start off with a smaller dildo as they're easier to wield and move up the size ranks as their strap skills grow. Another aspect of size to consider that's specific to strap-on play is the width of a dildo's base - check the measurements and compare them to your harness to make sure it will fit.
Best Beginner's Dildo
Lovehoney Curved Silicone Suction Cup Dildo 5.5 Inch
Slim yet oh-so-stimulating, this velvety-smooth strap-on dildo eases newcomers to strap-on play with its petite, unintimidating size and keeps them coming back for more with its curved shaft that grazes the G-spot or P-spot upon each thrust. Featuring a flared suction cup base, this addicting dildo can be paired with a harness or used on its own for hands-free fun. The gateway drug to strap-on sex, the Lovehoney Curved Silicone Suction Cup Dildo is a rabbit hole you'll be glad you wandered down.
What customers say: "This little dildo is PERFECT and was exactly what I wanted. It slides in nicely, especially if I'm either already aroused or using lube, though those are still optional given its size. The tip perfectly hits the right spot. It's scent-free and body-safe and it's also soft to the touch. It's firm as well, which is perfect if you need something firmer to reach the spot. It doesn't cause any pain and can hit the cervix without painfully jabbing it. It is a truly well-designed dildo and I recommend it to everyone. Perfect for newbies as well."
Next up on your strap-on feature checklist is material and firmness. Your dildo should be hard enough for penetration but not too heavy. Avoid using glass or metal dildos for strap-on sex, as their weight can damage your harness and complicate movement for the wearer. Rubber and firm gel dildos are popular choices for strap-ons as they can provide a realistic feel and aren't a hassle to operate.
Best Dual-Density Dildo
Vixen Mustang VixSkin Bright Realistic Suction Cup Dildo 6.5 Inch
Bold in both hue and the sensations it gifts users, the Vixen Mustang would make a magical addition to any harness. Comprised of a firm inner core well-suited for power thrusting and coated with a layer of soft, pliable silicone that boasts an incomparably lifelike feel, this whimsical suction cup dildo offers the best of both worlds.
What customers say: "The soft outer silicone gives an amazingly squishy exterior whilst the solid silicone core gives it perfect rigidity culminating in an almost lifelike dildo that feels better than anything else. The dual-density silicone is undoubtedly a thing Vixen has perfected."
Best Firm Dildo
Lovehoney Air and Water Curved Silicone Suction Cup Dildo 7 Inch
Structurally solid with just the right amount of flexibility for comfortable penetration and pounding, the Air and Water dildo is the perfect strap-on buddy for peggers looking to love long and hard. The captivating multicolored dildo features an upward-curved shaft topped with a pronounced corona that makes P-spots and G-spots shiver with lust. Those who drool over vibration will adore a strategic hole in the strap-on dildo's base just waiting to be filled with your favorite bullet vibe as you fill your favorite person.
What customers say: "Bought this dildo to use with a harness, good for beginners. Love the curve, hits all the right spots."
Once you've got the main details figured out, you can move on to more fun features like the design to add to your experience. Realism and color are substantial dildo deciding points for many - trans men and people with DP fantasies may appreciate something anatomical and flesh-toned, while lesbians might prefer nonrepresentational dildos in black or funky hues.
Extra tips for using a strap-on
Try wearing the strap-on before using it for sex
Strap-on play will go smoother if you're already familiar with how it feels to wear and wield one. Do a bit of experimentation on your own before using your strap-on with a partner for pressure-free learning. Start by simply wearing your strap-on dildo around your home while doing chores to get used to the feeling of it on your body. You can then progress to simulating partnered sex with a stroker or your hand to practice your stroke game.
Watch videos of people using strap-ons
If you're having trouble wrapping your head around how to use a strap-on, seeing it in action might better your understanding. Grab some popcorn, head to your favorite ethical porn website, find a few strap-on scenes, and sit back and take notes! You may want to pay attention to how the wearer moves, both alone and in relation to their partner, as well as what positions look fun to try.
Strap-on pros, too, can benefit from visual learning. A stellar porno just may teach you a few strap-on techniques and tricks yet to be up your sleeve (or on your strap).
Bring other toys into the mix
If you're looking to intensify your experience, try adding other sex toys to your strap-on sexcapades. If the strap-on wearer is a vulva owner, they might enjoy a stimulating dildo cushion like the Bumpher. Or you can easily transform a standard strap-on dildo into a vibrator by placing a vibrating cock ring on it or a bullet vibrator inside of it if your dildo is hollow. In fact, almost any couple's sex toy that can be worn on a penis will work for strap-on dildos, such as textured penis sleeves that let you vary up sensations.
And don't forget about anal and nipple toys that both or either party can wear during strap-on play!
Recommended strap-on sex add-ons
Keep it clean!
Cleaning your sex toys before and after each use is essential to their longevity and your (and your partner's!) health. Research care instructions for your strap-on dildo's materials and stick to them. Soap and warm water can suffice in certain instances, but you're better off using a cleaning product meant specifically for sex toys like Lovehoney Fresh Toy Cleaner. Some toys can even be boiled or placed in the dishwasher for a deep cleaning!
Cleaning is also a must when switching from anal play to vaginal or oral sex. Keeping sex toy cleaner wipes in your bedside table like Lovehoney Fresh Biodegradable Sex Toy Wipes is a quick and easy way to stay hygienic without taking too long of a break from your strap-on fun.