Is Sex Good For You? The Lovehoney Sexual Wellness Guide
Sex and intimacy is an important part of many of our lives. From building a connection with a partner to lowering your risk of heart disease (yes, really), sex can have huge emotional and physical benefits beyond the big 'O'. That's why we've put together this guide, complete with sexual wellness tips and tricks to help you enjoy the good things sex can bring.
What is sexual wellness?
Sexual wellness is all about understanding your body's needs and desires, as well as knowing how to take care of them. Whether it's learning how to enhance your sexual enjoyment or understanding the role sex plays in your relationships, having a good understanding of your sexual health and wellness can improve many aspects of your life.
Why is sex good for you?
We know that sex can feel great, but it can also be really good for our health. And, we mean really good. Having sex can have a wide range of benefits for your mental, physical and emotional health, not to mention the boost it can give to a romantic bond.
Don't believe us? Here are just some of our favorite health benefits of sex:
It can act as pain relief
Having sex or masturbating to orgasm can do wonders for pain. Not only can sex help distract you from feelings of pain, but reaching climax helps your muscles relax, easing any aches. And, for those who menstruate, sex can even relieve period cramps and pain.
We all know that spending time in the bedroom can make us feel amazing. This is because being intimate with ourselves or a partner can trigger the release of chemicals and endorphins. These hormones can improve your mood overall and help you de-stress.
It provides an immune system boost
Getting your vitamins in is important, but did you know that having sex can also boost your immune system? Regular sex can limit your chance of catching infections and can even decrease your risk of getting more serious illnesses like heart disease and prostate cancer.
Forget getting your steps in - if you're looking for something to get you sweating, sex can be a fun and easy form of exercise. From light cardio to more intense moments, sex is great for getting your blood pumping and staying fit.
It helps you sleep better
Have you ever had an amazing orgasm and then suddenly felt super sleepy? This is your body's natural response to climax. In fact, orgasms release the prolactin hormone, a chemical that helps you relax and can lead to a good night's sleep.
Sex (and everything in between) can enhance your intimacy with a partner and increase your emotional and physical bond. Acts like kissing, massage and even holding hands can also make your body release dopamine, aka the happy hormone, and oxytocin, the cuddle/bonding/attachment hormone. In fact, hugging for just 20 seconds releases oxytocin.
It can help you strengthen your pelvic floor
In terms of sexual wellness for women and vulva owners, having penetrative sex can help build pelvic floor strength. A strong pelvic floor makes sex more enjoyable for your partner (and decreased pain for yourself) and leads to more intense orgasms. Strong pelvic floor muscles are also important for later in life to reduce the impact of conditions like incontinence. You can work on your pelvic floor by using Kegel balls.
It can improve your mental health
As we've already learned, sex and intimacy can make your body release a whole range of mood-boosting hormones. Sex can also alleviate some of the symptoms of depression and improve your self-esteem, so taking care of your sexual wellness can really help your mental health.
Looking after your sexual health and wellness
When it comes to exploring and embracing your sexual wellness, safety should be your priority. Whether playing solo or with your partner, there are lots of ways you can maintain good sexual health. These include: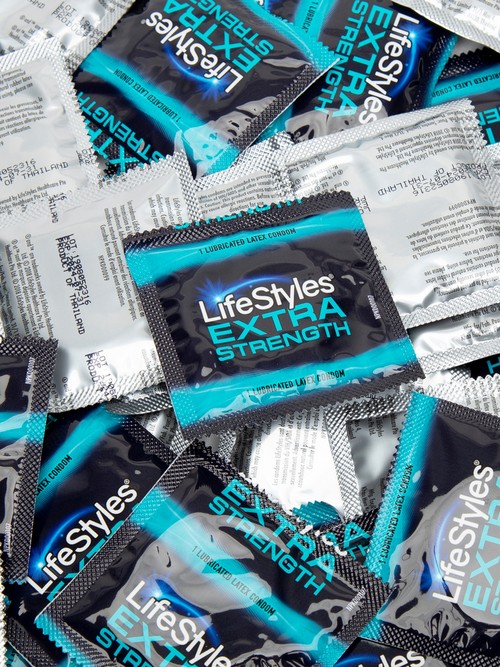 Using protection: If you're having penetrative sex, you should always use a condom, even if you or your partner are taking birth control. This is particularly important if you have multiple partners or change frequently. Feel free to reach out to a healthcare professional for advice and guidance to find the best solution for you.
Having regular check-ups: An important part of sexual wellbeing is taking care of your sexual health, so be sure to have regular check-ups with your healthcare provider. From cancer screenings to visits to the gynecologist or urologist, don't cut corners when it comes to your sexual health and wellness.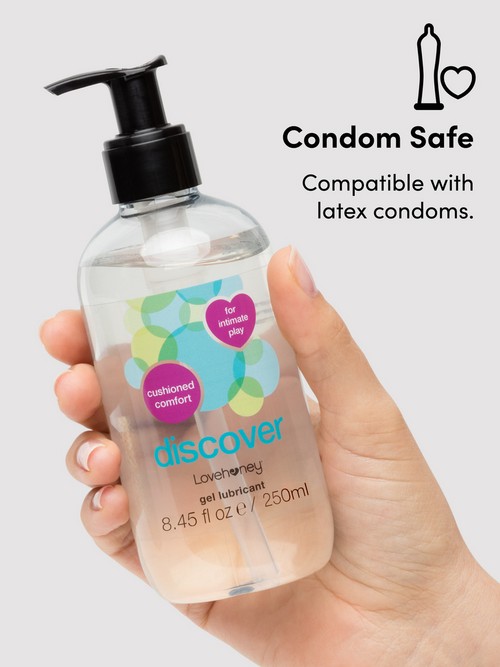 Getting tested regularly: Many people with sexually transmitted infections don't experience any symptoms. So, to keep you and your partner(s) safe, get tested and know your status. It's also important to get tested even if you just have one regular partner or aren't having sex frequently, just to be safe.
Remembering lube: Lube is for everyone, and we always recommend using plenty of lubricant for yourself, your partner and any toys you're playing with. Not only will this make everything much smoother down there, but it will also reduce the risk of pain with penetration.
Silicone-based lube, with its enhanced thickness, provides longer-lasting, cushioned glide during anal sex and anal play. Silicone lubes are not safe to use with silicone toys, however - instead you should opt for a water-based lube. Water-based lubes are the great all-rounder, and have a light, natural feel which is perfect for both sex and sex toys, and most sould be condom safe. Always check the label though.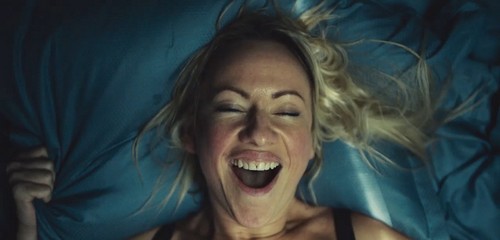 Block 3: O face
Learning what you like: Everyone is different, so it's important to take the time to discover what your body needs and what feels good for you. You can learn what you like by masturbating or playing with toys and enjoy pleasuring yourself before coming together with a partner. You can even try sexual meditation to connect with your body.
Prioritising your personal hygiene: Cleanliness is key to maintaining your sexual health and wellness. Take the time to wash your intimate areas regularly, and be sure to give them some extra care after sex. We recommend using gentle, fragrance-free soaps and washes to keep everything clean and help your body maintain its natural pH balance. If you're using toys, make sure you are cleaning them before and after use - and that they are completely dry before storing.
Introducing the new Sexual Wellness range
At Lovehoney, we are committed to helping you improve your sex life. So, we're releasing the Lovehoney Sexual Wellness range, a brand new collection of products to help you prioritise and explore your sexual health and wellness. If you've ever struggled with anxiety and sex, pain or confidence issues, we're here to help.
The Lovehoney Sexual Wellness collection includes sexual health products for men, women and everyone in between. For vulva owners, we've designed sets of dilators and kegel weights to help reduce feelings of discomfort during penetration. For penis owners, our penis pumps can help with erectile dysfunction and other performance-related issues.
All the sexual wellness tools in this range are made from soft, body-safe silicone and have been developed in collaboration with healthcare professionals to make sure you're in safe hands.
Recommended products from the Sexual Wellness range
More Sexual Happiness Advice
You can never know enough about sex, right? Why not join us on our sexploration journey? Stay up to date with the latest advice on our blog, the Lovehoney forum and the weekly Sexual Happiness podcast.