10 of the Sexiest TV Shows
---
1. The Tudors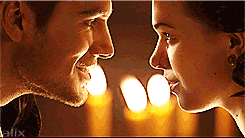 Divorced, beheaded, died, divorced, beheaded, survived.
Sure, this series is about King Henry VIII, but not as you knew him from history class!
Jonathan Rhys Meyers stars as the man of many wives himself, alongside Henry Cavill and Natalie Dormer (which is perfect if you've been missing House Tyrell)
Recreate the drama with: Lovehoney Mega Boost Vibrating Adjustable Cock Ring
---
2. Shameless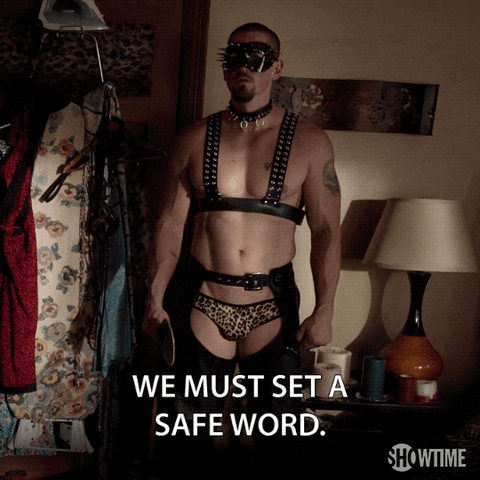 Whether you want to watch the British or American version is entirely up to you, but beware: Shameless sex scenes aren't all about flattering lighting, seductive backing tracks and romantic dialogue.
Expect sweat, mishaps, body hair and a whole lot of raw realism, because the Gallaghers tell it like it is!
Recreate the drama with: DOMINIX Deluxe Leather Body Harness with Cock Ring and Wrist Cuffs
---
3. Outlander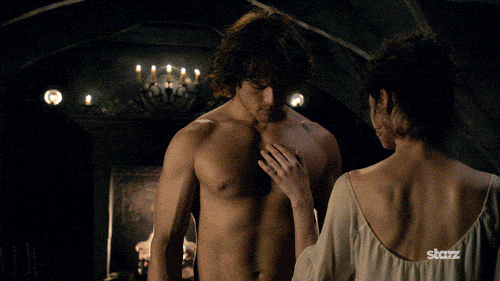 If you can't resist a man in a kilt and you love a good bit of time travel, then Outlander is the series for you.
Married nurse Claire Randall is transported back to Scotland in 1743, where she encounters hunky Highland warrior, Jamie Fraser.
Magic, rebellions, raunchy sex, you'll forget all about the Starks in no time!
Recreate the drama with: Lovehoney Fantasy Nurse Costume
---
4. Boardwalk Empire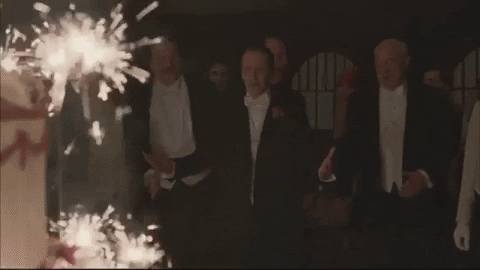 Legendary director Martin Scorsese was director and one of the executive producers, so we shouldn't have to say anything more to convince you to watch Boardwalk Empire... but we will.
Set in Atlantic City and New Jersey during the Prohibition era, expect organised crime, bootlegging and a healthy helping of sexual scandal.
Recreate the drama with: Lovehoney Plus Size Boudoir Belle Cherry Push-Up Basque Set
---
5. Queer as Folk
This groundbreaking drama follows the lives of three gay men living in Manchester's Village during the late 1990s.
Following its success, an American version was made which ran from 2000 to 2005 so it's up to you whether you stick to the original or venture across the Atlantic Ocean.
Recreate the drama with: Rainbow Pleasure Silicone Butt Plug
---
6. Orange Is the New Black
The seventh and final season has recently been released, but that doesn't mean you can't get up to speed!
Ten years ago, Piper Chapman transported a suitcase full of money for her girlfriend, Alex Vause. What she didn't count on was her past catching up with her.
Orange Is The New Black has become Netflix's Most Watched series, and with good reason.
Recreate the drama with: Womanizer Starlet 2 Rechargeable Clitoral Suction Stimulator
---
7. Spartacus
Need another historical drama to fill the void? Then Spartacus has your name written all over it.
Not much is known about the real-life Spartacus before he led the slave uprising against the Roman Republic in 73 BCE – but if this television series is anything to go by, there was a lot of sex and fighting going on!
Recreate the drama with: Earthly Body Naked in the Woods Massage Oil
---
8. Secret Diary of a Call Girl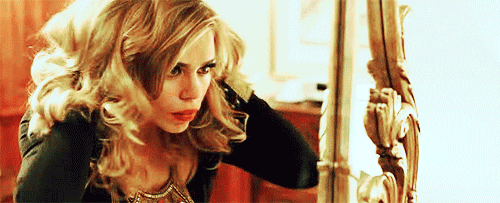 Flash forward to present-day London, and university graduate Hannah Baxter is making a killing working as high-end escort 'Belle du Jour'.
Keeping her personal and professional life separate is not without its complications, which becomes abundantly clear over four seasons.
Recreate the drama with: Bondage Boutique Black Rose Faux Fur Lined Blindfold
---
9. Peaky Blinders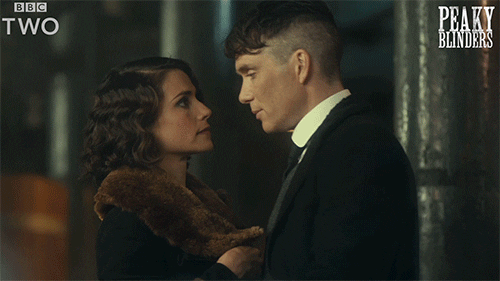 Series 5 has just made its debut and if you still don't know why people are excited then you need to get onboard ASAP.
Set in post WWI Birmingham, this award-winning crime drama follows the lives of the Shelby family and their crime gang, the Peaky Blinders.
Notable stars are Tom Hardy and Cillian Murphy and – of course – that now-famous hair style.
Recreate the drama with: Lovehoney Patterned Fishnet Garter Tights
---
10. The L Word
Before The L Word, audiences had to speculate whether or not a character was supposed to be a lesbian. Is she? Isn't she? Are they just "good friends?"
Women who were attracted to other women weren't frequently represented on television before the early 2000s.
You've got six seasons to enjoy before a new one gets released later this year, so hop to it!
Recreate the drama with: Happy Rabbit Rechargeable Vibrating Strapless Strap-On
---
Audrey Andrews is a student blogger for Lovehoney. In her spare time she loves to do craft, but would not advise knitting your own condoms.
---
You may also like: