"A Little Goes A LONG Way!" - Review of the Month, May 2013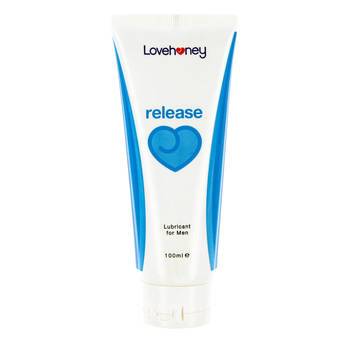 Every month we give you the chance to win $150 to spend on Lovehoney by uploading an honest sex toy review.
With a database of over 50,000 reviews (and growing!), we know that real customer reviews help you decide which is the best product for you - and if you're happy, we're happy.
Reviews need to be helpful and descriptive, but most importantly, they should be honest - it's ok to say you didn't like a product. Read more about how to write a winning sex toy review.
Every month, we choose our favorite review to win a huge $150 to spend at Lovehoney, and runners up receive 2,000 Oh! Points to spend or save.
S&S was the winner this month with a helpful review of Lovehoney Release Masturbation Lubricant. We loved his enthusiasm and how he pointed out the differences between this lube and similar products:
"We learned quickly that a little goes a LONG way! I had the missus, ahem, 'assist' me with the first use, and she required just a small amount in the palm of her hand to get us started. She used enough to coat the head of my penis nicely, and we were amazed that this was all that we needed. At no point did we need to add more lube, something which we usually have to do when using something like KY Jelly or Maximus - a very impressive feat!" .
Read on to discover if you're a runner up…
---
We selected four more sex toy reviews from May as runners up, who each receive 2,000 Oh! Points to spend as they choose. To be in with a chance to win next month, submit your sex toy review now!
Runners Up
boing-boing's review of The Really Cheeky Adult Board Game for Friends
"The easiest way to describe it is that it's like an adult industry themed version of Monopoly with extra challenges (risky or frisky cards) and sexually themed question cards (with their own challenges of sorts if answered incorrectly). To spice it up further, the board also features a lap dance/massage square which proved to be quite fun! "
Suzi's review of Lelo Insignia Lyla 2 Remote Control Vibrating Love Egg
"Wow. If you enjoy discreet public play, then you have to buy this. If you can't afford it, save up until you can - don't buy something cheaper. Nothing else comes close in terms of power and ease of use, and we have tried quite a few other remote control toys!"
bluekaren's review of Tracey Cox dare! Spot On Massager Vibrator
"The head comes to a slight point at the front, away from the seam, so this vibe still works for pin point stimulation. The rounded head and slight curve make this vibe comfortable for insertion, with just a little lubrication."
VeganHoney's review of Fun Factory Share Silicone Double Dildo
"I have never really been that into giving normal strap-on sex with me wearing a strap on. It can make me feel self-conscious, as the movements I make feel like they're based on what I think might feel good for someone else rather than any physical feedback for me. I love the 'feedback' element of this toy - it feels like an extension of my body."