"Great Beginners Rabbit" Review of the Month, April 2015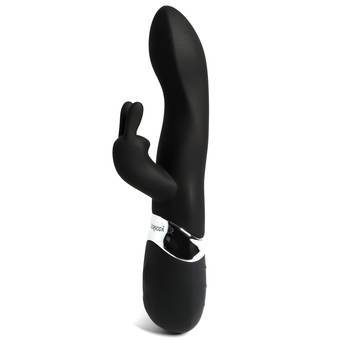 Have you written a sex toy review for Lovehoney yet? You could win an amazing $150 Lovehoney voucher to spend on whatever you like!
Review of the Month
This month's chosen winner is alleyxandra who reviewed the Tracey Cox Supersex Rechargeable Rabbit Vibrator.
Being extremely familar with rabbit vibrators, Alleyxandra did a great job of explaining the merits of this popular style of vibrator. We loved her full evalution of this budget option:
"My clit has become somewhat of a snob. I'm used to deep, rumbly vibrations, and I'm used to strength. I wasn't sure how the Tracey Cox Supersex rabbit would match up."
"The ears rub my clitoral hood, and stimulate my G-spot more, and it all builds up to a great, satisfying orgasm."
Check out alleyxandra's full review, and read on to find out who was selected as a runner up this month:
---
Didn't win the top prize? We've also chosen two runners up who each receive 2,000 Oh! Points to spend or save - congratulations everyone!
Tried a toy recently that you loved (or hated)? Submit your review today to be in with a chance to win next month. Read our guide to Writing Winning Product Reviews to get started.
Runners Up: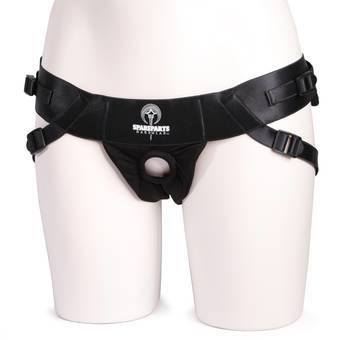 Taylor J Mace's review of Spareparts Hardwear Joque Strap-On Harness
"I have tried a wide-range of harnesses and this is definitely the best out there. Once adjusted to fit, it stays in the right place regardless what position you're in - no need to pause the action when you bend over or stand up! With the jock-strap style, you can put it on to top a partner or wear your packer and can still receive penetration in either hole without having to remove it."
LadyS's review of Livia Corsetti Abra Honey Long Sleeve Crotchless Lace Bodystocking
"I love the pattern on this bodystocking, and as with most bodystockings it has a good amount of stretch so this will fit a variety of sizes. I am 5ft10" and it fits me lovely, so a win for the taller ladies. Or maybe even a nice olive-skinned taller gentleman."
---
You may also like: