"Very Disabled-Friendly" Lovehoney's Review of the Month
We're so proud that Lovehoney has the biggest collection of sex toy reviews on the web, with a whopping 279,000 uploaded so far. As a big thank you, every month we choose a recent review to win a $150 Lovehoney voucher to spend on whatever you like - imagine the possibilities!
This month's winner is new member WindyWendy who reviewed the Tracey Cox Supersex Multispeed Vibrating Butt Plug.
We were so pleased to hear that Wendy was able to achieve her first orgasm in many years despite her disability by using the ergonomic vibrating toy.
"Being disabled I have problems with movement and weak grip in my hands, so I decided to experiment with this toy and found the shape so comfortable and easy to hold. And rather than using it for a butt plug, I can bring myself to orgasm for the first time in years as it was so easy to hold."

"Finding sex toys if you or your partner are disabled is extremely hard, but thanks to this multi speed butt plug I can be satisfied like everyone else."
Check out Wendy's full review, and read on to find out who was selected as a runner up this month:
---
Not only does Wendy receive a gift voucher for a splurge on us, we've also chosen three runners up who each get 2,000 Oh! Points credited to their account - congratulations everyone!
If you've tried a new toy recently, we'd love to hear what you thought (whether positive or negative!) Submit your review today to be in with a chance to win next month.
Runners Up:
---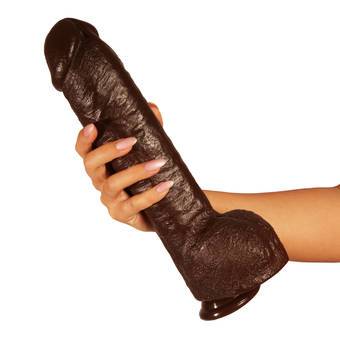 Secretty's review of Doc Johnson Bam Black Realistic Large Cock 10.5 Inch
"Think very carefully before buying this toy. It's definitely not a beginner's item. I am sure there's some people that haven't realised how big it is and found it too much when it arrived. I can not overstate how massive this thing is. Make sure you are either prepared to constantly try taking it over a number of weeks or you have experience with large toys before. Nothing worse than spending money on a product that's too big for you to even try."
Shadow Collector's review of Bondage Boutique Advanced Split Leather Paddle
"As soon as it was out, I was struck by how attractive it is. The trunk fits perfectly in your palm, and the wrist loop allows you the freedom to deliver a stinging slap without any risk of losing your grip. The slap is sharp and satisfying, and the split nature makes you feel like a larger surface area is affected than actually was."