9 of the Sexiest Movies on Netflix to Set the Mood This Valentine's Day
Cynics say that Valentine's Day is a get-rich-quick scheme contrived by florists and chocolatiers.
Pay them no attention.
No matter your relationship status, Valentine's Day is the perfect opportunity to celebrate love and sex.
For those who are planning a romantic night-in this 14th of February, I have compiled a list of 9 of the sexiest Netflix movies to help you set the mood.
I've ranked these films from mildest to explicit – so whether you're spending the evening with your long-term lover, your sex buddy, your crush (or even if you're flying solo) rest assured – I've got the film for you.
---
1. The Incredible Jessica James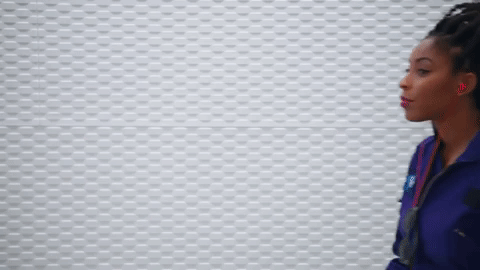 The Incredible Jessica James is about knowing that YOU yourself are sexy, confident and worthy of all the good things life has to offer to you.
I also loved that her best friend had not one, but a collection of vibrators – 2018 goals right there.
Stars Jessica Williams and Chris O'Dowd do have a steamy sex scene together – but you don't see any skin at all. Instead, what makes the scene such a turn-on is their pillow talk – they clearly both want to rock each other's world and something about the characters being such good communicators gave me the tingles.
Best Quote:
Jessica: You're funny.
Boone: I'm also good at cunnilingus.
Watch It With: The Sqweel 2 Oral Sex Simulator.
---
2. Legends of the Fall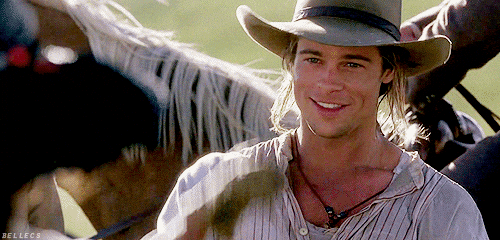 Early 90's Brad Pitt. Period melodrama.
That's all you need to know to decide whether Legends of the Fall is for you. As the war hero Tristan, Brad Pitt is in his prime – he rocks the shoulder length hair, he rides horses, he fights for his loved ones and cries when it gets all too much. Sexy, skilled, and sensitive – he's the total package.
Full marks for the scene where Tristan and Susannah take a bath outdoors.
Best Quote:
Susannah: However long it takes. I'll wait for you forever.
Watch It With: Tissues. I don't care who you are.
---
3. Lady Chatterley's Lover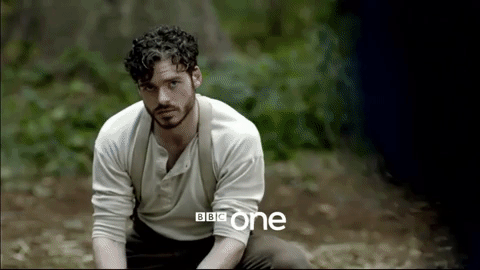 D.H Lawrence's fully unabridged novel wasn't openly published in the UK until 1960 – and when it was, it was tried under the Obscene Publications Act!
So already, you'll understand why the film makes for raunchy viewing.
Sexually frustrated Lady Chatterley, feeling neglected by her emotionally distant husband, embarks on an affair with the gamekeeper, Oliver (played by the dishy Richard Madden, of Game of Thrones fame).
If their fireside sessions don't get you hot and bothered, I don't know what will.
Best Quote:
Oliver: You have the nicest behind of any a woman.
Watch It With: A bondage candle – for when it gets too hot to handle!
---
4. Magic Mike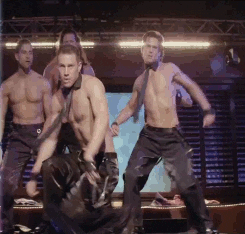 Inspired by Channing Tatum's real-life experiences as a stripper in Florida, Magic Mike is a raw, gritty look into the sex-driven and sometimes dangerous world of male strippers.
With an all-star cast (Matthew McConaughey, Alex Pettyfer, and of course, Tatum himself), expect lots of incredible dancing, excessive grinding and good-looking guys.
Best scenes are whenever Channing busts a move – now that dude can really dance!
Best Quote:
Dallas: The law says that you cannot touch... but I think I see a lot of law breakers up in here tonight!
Watch It With: The LHM Male Stripper Collar and Cuff Set. Perfect if the film leaves you feeling inspired!
---
5. Elena Undone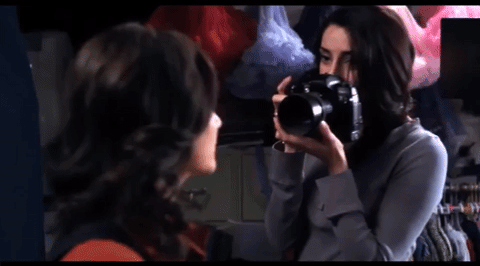 Elena Undone is an intense, romantic drama loosely based on a true story. The film revolves around Elena, a pastor's wife trapped in an unfulfilling marriage, and Peyton, a well-known lesbian author.
What starts out as a close friendship escalates into a passionate affair. The film contains many positive depictions of LGBT couples, and LGBT people of color – and it does this in an extremely organic, un-forced way.
The sexiest scenes are when Elena and Peyton finally take things to the next level, following a tense build-up that sees them finally acknowledging their chemistry in a series of steamy rendezvous.
Best Quote:
Elena: How did you know you were gay?
Peyton: How did you know you were straight?
Watch It With: The GLUVR USB Rechargeable 6 Function Finger Vibrator at the ready!
---
6. Bare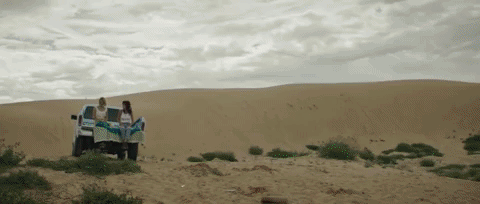 This 2015 film takes place in the Nevada desert where hometown 'good' girl Sarah meets Pepper, a wild, beautiful drifter who soon pulls Sarah into her psychedelic orbit, introducing her to adventurous sex and, eventually, stripping in Reno.
Actresses Paz de la Huerta and Dianna Agron positively sizzle in a scene lit by only the headlights of their car and the night stars. Who knew desert sex could be quite so... hot?
Best Quote:
Sarah: I like you.
Pepper: I like you too. You're beautiful.
Watch It With: Some Lovehoney Oh! Cherry Orgasm Balm close by.
---
7. Lazy Eye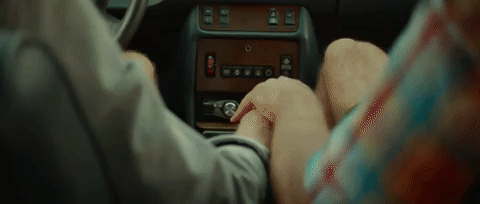 Alex and Dean reunite 15 years after their wild fling for a weekend getaway in the Mojave Desert.
A major theme of the film is reconnecting, as we watch Alex and Dean determine whether they have a future together.
A lot of time was spent choreographing the sex scenes, and boy has it paid off! The cabin's bed gets put to the test, and it makes for exceptional viewing.
Best Quote:
Dean: Do you know that coyotes only mate once a year?
Alex: Now I know why they sound so sad.
Watch It With: The one that got away.
---
8. Love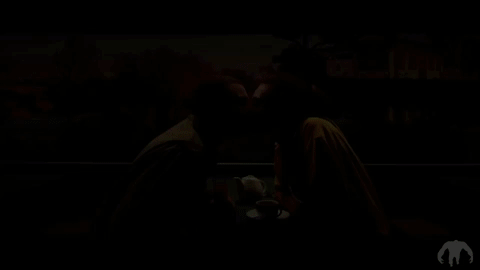 'Love' is sexually charged from the word 'go'. I'm not exaggerating. The opening scene is one of the many unsimulated, unchoreographed sex scenes that make up this erotic film.
Set in France, 'Love' focuses on the lusty relationship between American student Murphy and his French girlfriend, Electra, and what happens when they invite their neighbour Omi into the mix.
The most unforgettable scene is their incredible threesome, set to the entirety of the famously hypnotic Funkadelic track 'Maggot Brain'. You've got to see it to believe it.
Best Quote:
Electra: Can you show me how tender you can be?
Watch It With: Tracey Cox Supersex Massage Oil – because with a running time of over two hours, you won't be able to keep your hands off each other.
---
9. Nymphomaniac Volume I & II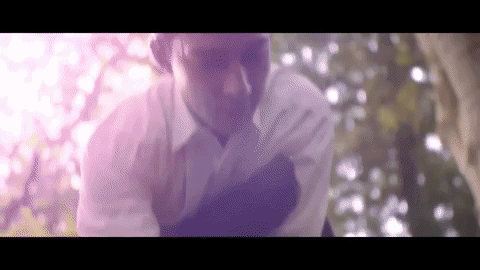 As the title suggests, Nymphomaniac Volume I & II is a no-holds barred, brazened, sex-frenzy that goes on for over four hours in total.
Both black humour and dark themes collide as the self-diagnosed nymphomaniac Joe (played by Charlotte Gainsbourg) has random sexual encounters on trains, takes part in threesomes featuring double-penetration, experiences BDSM - this film is not for the sexually uninitiated, and therefore it comes last on my list.
If you're partial to a bit of flogging, you'll love the BDSM scenes with actor Jamie Bell (yep, from Billy Elliot! Who would have thought it?).
Best Quote:
B: The secret ingredient to sex is love.
Watch It With: You'll need plenty of water, snacks and lube if you intend to embark on this intense sexual odyssey.
---
You don't need tickets to the latest hit-theatre production this February: Netflix has done all the hard work for you! Pick anything off my list, and settle in for your sexiest Valentine's Day yet. (It's OK if you only watch the first 20 minutes.)
Audrey Andrews is a student blogger for Lovehoney. In her spare time she loves to do craft, but would not advise knitting your own condoms.

---
You may also like: