4 Lingerie Styles That Suit Everyone
Nothing feels quite like knowing you look stunning in a set of lingerie, and with the variety available there really is a style to make any body type feel amazing.
From bodies, to corsets, to nipple pasties, to G-strings, there's a whole world of styles out there, each designed to create a different bedroom look.
It's easy to be intimidated, however, by the choices available and not know where to start, and sometimes you just want an easy go-to that you know you'll rock with little risk of the look not working.
But we think there are certain styles that can make every single body shape and size feel fantastic, so here are the top 4 lingerie styles that suit everyone.
Do you have any to add? Don't forget to let us know in the comments below!
---
Stockings and Suspenders
The wonderful thing about suspenders is that they simultaneously serve as an accent to any lingerie outfit whilst also tying the whole look together.
What this means is that a good suspender belt can work with any look you love and take it to a new level of sexiness.
Plus, they help to frame your bum, smooth your hips, and if you choose stockings with patterned tops, they can flatter cellulite and slim the look of your legs.
The trick with these is finding suspenders of the best length - taller frames and those with fuller bottoms will need longer straps, while shorter and petite wearers will benefit from shorter straps and stockings.
The best place to start your search is Lovehoney's Suspender Belts and Garters section, then head to the Suspender Stockings section to find something to match.
---
Pasties
It's said that lingerie is much more about teasing than showing everything off, and nipple pasties are this concept taken to the extreme.
Essentially a skin-safe sticker to cover the nipple and areola, they're a bold look but one that can absolutely slay when pulled off correctly, whatever the size of your breasts.
Picking the right style is important - if you want to make your breasts appear smaller and perter, choose pasties that cover more than just your areola, but if you want them to look bigger, go small and simple.
They're great for teasing a partner in the bedroom but can also be worn under sheer tops without bras for the particularly adventurous on nights out.
Lovehoney has a couple of strong contenders, and the best to start with are these Peekaboo crosses, which come in a pack of a red pair and a black pair, adding to their versatility. They're reusable, too!
---
Robes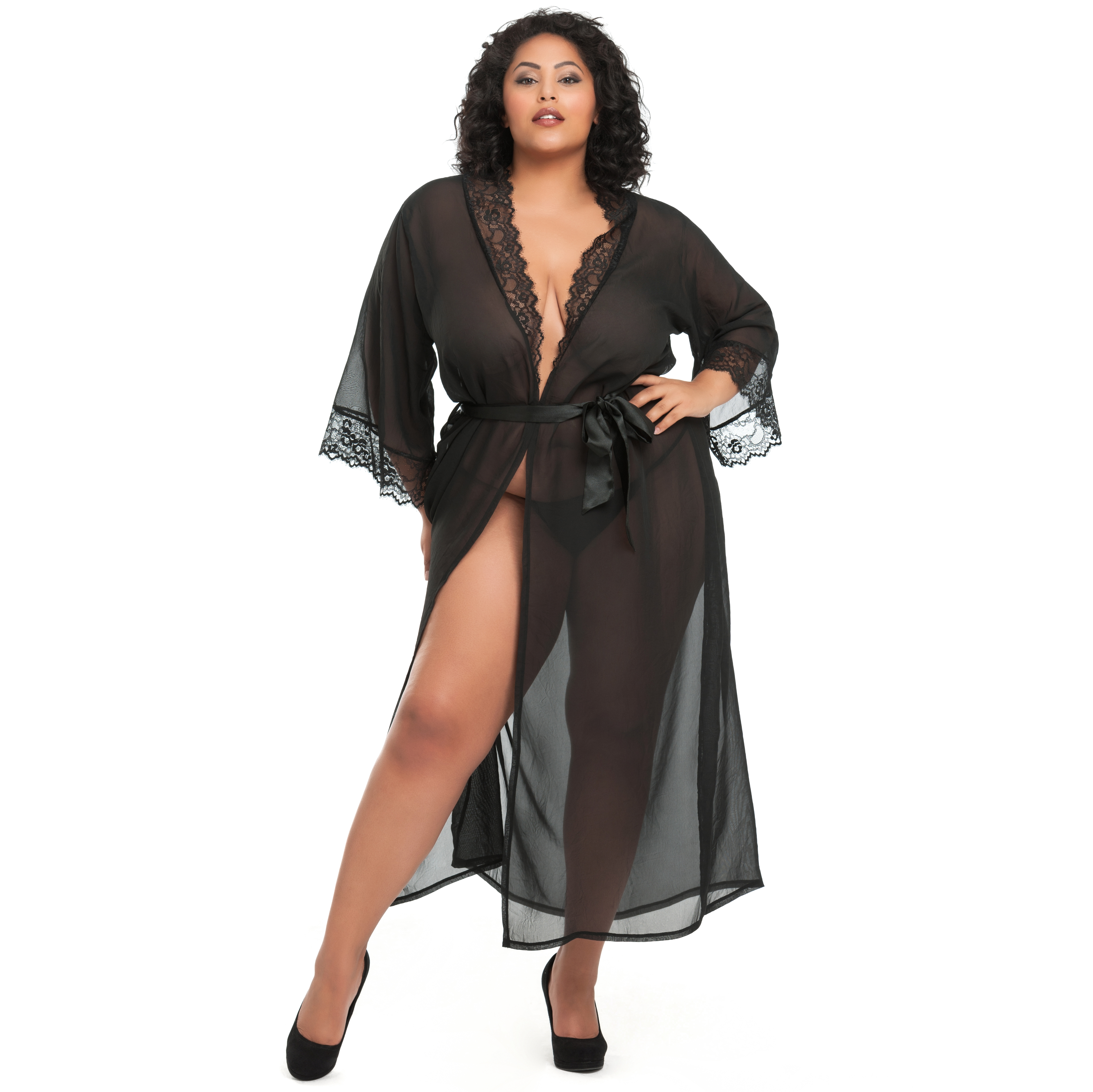 Good lingerie works with your body, and compliments your natural assets rather than overpowering them. Robes are a great example of a look taking this and running with it.
They don't try and shape your body, they simply act as a frame for whatever you love about your body.
They also have the significant benefits of often being pretty affordable and super easy to take off, making them ideal for adding a casual splash of style to your bedroom play.
As ever, there are loads of variations to consider but it's hard to go wrong with black, and then it's a simple choice of lace or satin for just how much skin you want to show.
---
Longline Bras
Whether you're a petite princess or a queen of curves, it's hard to go wrong with a high quality longline bra.
A classic, vintage style these figure hugging bras provide great waist definition and accentuate curves to bring out the best in anyone's body shape.
Many also feature boning in the sides to heighten their impact, although shorter frames may prefer the softer styles with a low-waisted brief to lengthen the look of their body.
If you're looking for a classic lingerie look with a dash of attitude, longline bras are ideal and, of course, Lovehoney has a great selection to browse here.
---
Hopefully you've found something here you love, but don't forget this is just scratching the surface of the huge range of lingerie out there.
With countless looks to be explored, it's easier than ever to find something that makes you feel confident, sexy and glamorous.
The ViBlogger is a student at the University of Leeds, where he studies Astrophysics. When he's not writing for The Sextbook, he can usually be found in a Yorkshire field reenacting the 12th century.
---

You may also like: