4 Reasons Why Remote Control Sex Toys Rock (Plus 4 of the Best to Buy)
Televisions may have been using remote controls since the 1950s, but remote controls for sex toys are relatively - and excitingly! - new.
Even now, we've come a long way from where we started, with toys such as app-controlled love eggs that can be operated from anywhere in the world. Thanks, Internet!
But what is it that makes remote control vibrators such an enticing part of today's high-tech sex toy world?
Read on to find reasons you need one in your life, and discover which is the best remote toy for you.
---
Reason #1: You don't need to be a contortionist to use them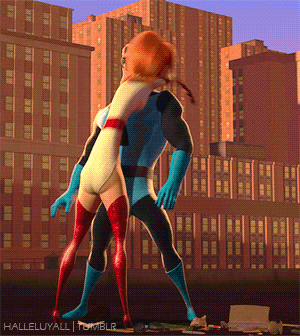 Some toys can be a little tricky to operate while you're using them, especially when it comes to switching speeds and functions.
So, enter remote control toys!
A remote control gives ease of use without the stretch for both you and your partner.
Lovehoney customers say...
"The wireless functionality is ideal so you can properly relax without any uncomfortable positioning, while being able to instantly click through to your preferred intensity."
---
Reason #2: You can use them to add a new dimension to play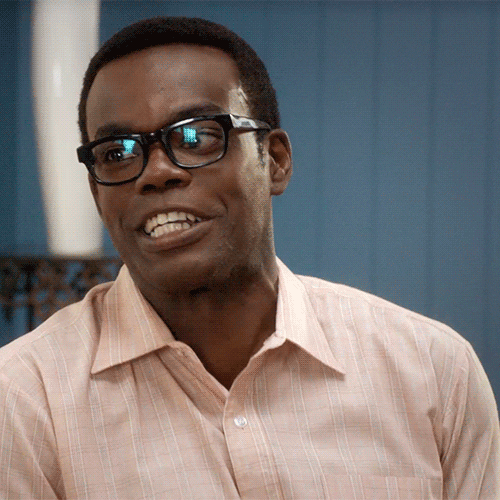 Remote controls make toys sneaky! Hand the controller to your partner and have them go into another room.
The anticipation of wondering when the settings will change can be highly exciting all on its own, and when the new vibrations do start up, they're even more thrilling than usual.
If you're an exhibitionist, you can also try slipping the toy inside yourself and maintaining eye contact with your partner while you cycle through the settings for an ultra-sensual, hands-off encounter.
Lovehoney customers say...
"We have used it for various different things such as foreplay and using it as a form of DP and edging. My partner loves the thrill that it could go off at any given moment!"
---
Reason #3: You can use them for cheeky outdoor adventures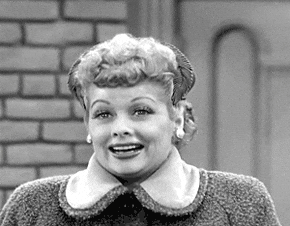 Many remote control toys are really quiet. So quiet, in fact, that you can wear them outside your house without anyone being able to guess what's putting such a big smile on your face.
Lovehoney customers say...
"People talk about getting a buzz out of bungee jumping or parachuting or... cheese rolling, but with a remote toy you can get a buzz from the weekly food shop, your morning yoga... without even expecting it."
---
Reason #4: They can keep you together even when you're apart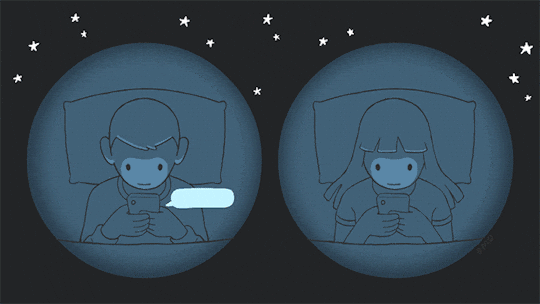 The dreaded LDR. Long distance relationships, or even just being apart for a week, can be tough, especially if you usually enjoy an active sex life.
App-controlled toys in particular are a growing area of remote control toys that mean you can put the power in your partner's hands, even when you're hundreds of miles apart.
Lovehoney customers say...
"Purchased a remote toy for me and my partner to play with as we have a long distant relationship... He loves being able to tease me and take control of my orgasms."
The 4 Best Remote Control Toys
If you're as passionate as we are about remote control vibrators, then it's time to add one to your toy box! Take a look at our customers' top recommendations.
Best Remote Control Love Egg: Desire Luxury Love Egg

Designed for unrivalled sensuality and stimulation, the huge 26 foot range of the Desire Love Egg takes advantage of remote control in the best possible way.
Highlights:
8 vibration patterns and 12 levels of intensity
Up to an hour of run time on a single charge
USB rechargeable and waterproof
Lovehoney customers say:
"It's great fun to surprise your partner when they least expect it. It's powerfully and quiet. A must for couples who want to have lots of fun while out and about."
Best Remote Control Cock Ring: Lovehoney Wild Thing Vibrating Cock Ring
Boasting two rings for gentle shaft and testicle constriction and thrilling nodules designed to add pleasure for both the wearer and their partner, the Wild Thing really just may make your heart sing.
Highlights:
10 vibration patterns
100% waterproof ring (but keep the remote dry)
Removable bullet for other play possibilities
Lovehoney customers say:
"As a guy with quite the toy collection, I can still say this is just about the best toy I've ever used. It turns you member into a vibrator, with settings to change and play with even during sex!"
Best Remote Control Underwear: Lovehoney Seduce Me Suspender Thong
For the ultimate in sneaky sensuality, vibrating knickers are the way to go. Wear the lacy thong day-to-day without the vibrator, and amp up date night by popping in the bullet and letting your partner fully control your pleasure.
Highlights:
6 speeds and 10 vibration patterns
Fits sizes from UK8-UK22
Remote range from 3-5 metres
Lovehoney customers say:
"This set has opened up a whole new world of kink in our relationship. The wife loves the surprise element as I could turn it on randomly at any time. I love the look on her face when I know she wants to let out moans, but knows she can't!"
Best Remote Control Prostate Massager: Nexus Revo Slim Rotating Prostate Massager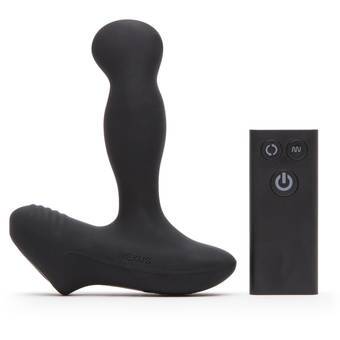 Nexus's slim prostate massager is perfect both for beginners and for prostate afficionados looking to add convenience to their prostate play.
Highlights:
6 vibration patterns and 2 rotation speeds
Comfortable 3.75 inch maximum cicumference
100% waterproof massager (but keep the remote dry)
Lovehoney customers say:
"Its functionality means its probably one of my favourite out of all of our anal toys. The rotations start out very mild, but they are definitely there and once you get more aroused, you feel them going through your prostate more and more."
---
You may also like: