5 Reasons to Give Your Partner an Erotic Massage
If you and your lover are stuck in a foreplay rut, an erotic massage is the perfect way to rocket yourselves out of it!
Erotic massage, unlike a massage you'd get from your physiotherapist or beautician, is designed to achieve or enhance sexual arousal.
One of the best things about erotic massages is that they can be whatever you choose to make them.
Full-body or focused on one particular fun-zone, romantic or purely sensual, part of sexy role play – or just you two doing your thing.
Don't think that you have to be a professional masseur to knock their socks off either.
Here are 5 reasons to give your partner an erotic massage.
---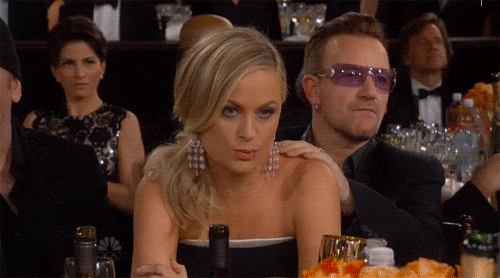 1. A Smooth Transition
If your partner has just come home from a huge day of work or study, they're going to feel physically and mentally exhausted.
It's difficult to feel amorous when you're dead on your feet and your brain feels fried, so an erotic massage makes for a smooth transition from pooped to passionate.
Light some scented candles (bonus points for using the Lovehoney Oh! Lickable Massage Candle range) and let your lover know that you're here to massage their work day away.
---
2. Say Bye Bye to Tension
We store so much of our tension and stress in our bodies – in our shoulders, in our neck, even in our hands and feet.
So even a bog-standard massage helps to release knots and tension in our muscles. The great thing about erotic massage is that it can help get rid of the tension in your mind.
For some people, sex can be quite a nerve-wracking event. I know there have been loads of times in my life where I wanted to relax and enjoy the ride, but just couldn't.
"Do I look ok?"
"Am I doing this right?"
"I'm not close to orgasming yet, what's wrong with me?"
Taking the time to give your partner a slow, sensual massage gives them a chance let go of any worries they may have concerning sex.
This way, they can get out of their head and just enjoy being in the moment. Erotic massage can also be helpful if your partner has anxiety about intercourse.
For some people, sex can be physically painful, or a reminder of past trauma. Talk to your partner and ask if sensual massage, without any expectation of intercourse, is something that they'd like to try.
---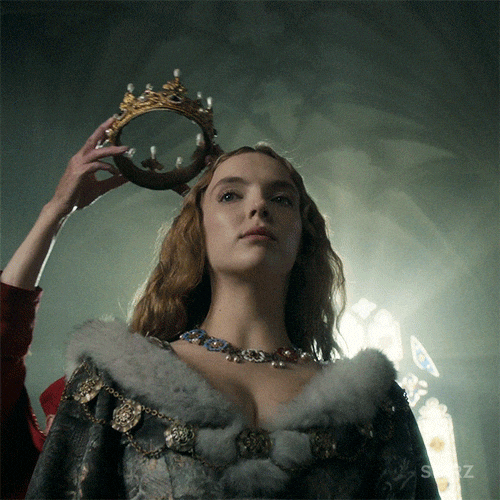 3. Feeling Like Royalty
Treating your partner to a luxurious erotic massage makes them feel like they're worthy of your time and energy.
Sure, after their turn is done you can always swap over, but the partner receiving the massage typically lays back and drinks it all in.
Giving your partner a massage can make them feel desired, sexy and like an absolute king/queen.
So, if they're having a rough week and feel down on themselves, whip out the massage oils and treat them to a little worship.
---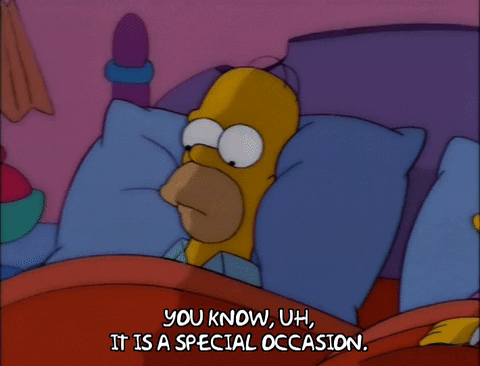 4. A Sense of Occasion
Of course, you don't have to wait for a special occasion to give your lover a massage (any old Wednesday night is fine) but if erotic massage isn't on the menu very often, it's great to bring it out when you want to celebrate.
Birthday sex, anniversary sex, in-a-long-distance-relationship-and-don't-get-to-bang-very-often sex – an erotic massage enhances all these special occasions and makes them memorable.
---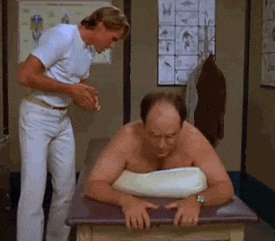 5. Why Hello There, New Erogenous Zone
Erotic massage can certainly involve touching your partner's penis or vulva. But there are so many other erogenous zones it can involve too.
Giving your partner a full body massage can unlock erogenous zones you never previously considered.
The thighs, the perineum, even the feet and chest – you can incorporate so many different areas into one erotic massage (but be sure to stay clear of places your partner doesn't like to be touched. Respect is fundamental).
---
Those are just 5 reasons to give your partner an erotic massage, but there's really no need to wait for a specific occasion.
Read up on How to Give an Erotic Massage, then treat your partner to a randy rub-down.
---
Audrey Andrews is a student blogger for Lovehoney. In her spare time she loves to do craft, but would not advise knitting your own condoms.

---
You may also like: