5 Signs You Shouldn't Go Home With Them
Instant attraction can be a wonderful thing. You lock eyes, there's an instant frisson that gets your heart pumping, and you begin to wonder what it would be like to take things further.
With consent and safety precautions in place (these are of the utmost importance, especially when dealing with someone who is essentially a stranger), there is no reason you two can't enjoy a night of mutual fun.
However, even if they appear to be exactly the kind of person you're looking for, that doesn't necessarily mean that going home with them is the best idea. I know that with hormones high, especially if it has been a while since your last sexual encounter, there is a temptation to ignore the signs and throw caution to the wind.
Unfortunately, this could end in a disappointing evening in some way. It can be hard to take a step back and evaluate the situation logically, but watching out for these warning signs will hopefully nip any potential for disappointment or disaster in the bud…
---
1. Disrespectful friends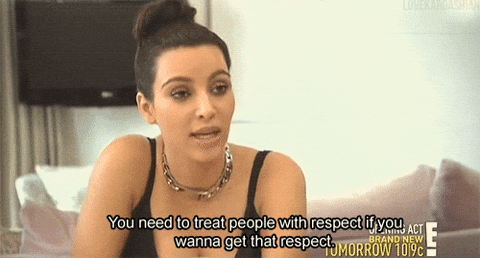 You can tell a lot about someone from their friends and the people they associate themselves with. If they seem nice, but their friends treat you very differently, perhaps consider that your prospective partner might not be all they seem.
Making disrespectful jokes at your expense, ignoring you completely, or treating you with contempt are all no-nos.
You don't have to be instant best friends, but a simple smile and 'hello' shows common decency and acknowledges that you are human, as opposed to an object that has been picked up and is soon to be discarded at their whim.
---
2. No concept of space
Someone wanting to spend time with you can easily be seen as a flattering thing; however, there is a limit. Of course, it feels good to know someone is attracted to you and wants to continue being around you, but literally following you at every moment is just too intense.
If they won't let you have five minutes talking to your friends without pawing you, or trust you to go to the toilet and make your own choice as to whether to return, be suspicious. If you tell them you want to go dance and they try to physically stop you from leaving their side, lose them as fast as you can, because they are ignoring consent in a basic, non-sexual activity – don't give them a chance to ignore your consent in any other situation.
---
3. Questionable treatment of others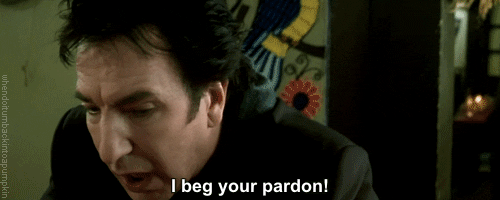 Just as you should observe how their friends treat you, observe how they treat your friends. Heck, observe how they treat everyone else!
If they want something from you, then of course they'll try to be their most charming towards you. As soon as your would-be tryst has ended and it is the next morning however, that charm may dissipate rather quickly.
If they are argumentative with bouncers or staff, ignorant of other people in the room or basically fail to acknowledge your friends, don't be too surprised if, the next day, you also get that same treatment.
---
4. Cheese overload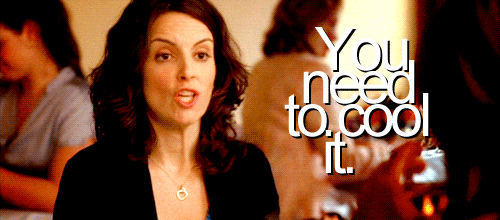 At first, they may seem sweet. Kind of romantic. So much nicer and more genuine and appreciative than other people who flirted with you before.
Now, let's bring it down a notch and back to reality.
If this person is making bold romantic statements and uses ridiculously cheesy lines, it does smack a little bit of desperation if you barely know them. And that isn't flattering to you.
It could indicate that they aren't too concerned with the fact that it's YOU they're flirting with, but they just want to seduce SOMEONE. Further complications can ensue if they are particularly intense, such as being persistently clingy after your night of fun, when you made it clear that you just wanted something casual.
Being on good and friendly terms afterwards is no problem, but if they start declaring their love for you the day after meeting you, run fast.
---
5. Practicality reasons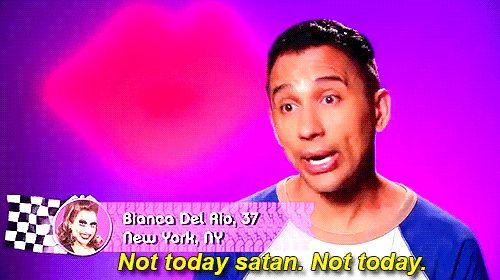 Finally, there are reasons which aren't even necessarily to do with them as a person. Sometimes circumstance and situation means it just isn't practical for you to go home with them.
If they live far away and it will cost you a lot of money to go home alone the next day, perhaps save your money rather than waste it on potential disappointment.
Similarly, if you know you have a lot to do the next day or have to get up really early, maybe avoid this particular encounter this time, and wait for a more convenient day, so that you won't be hating your decisions at 5am the next morning after less than two hours' sleep.
---
Blogger supercutesecret is an established sex and relationships blogger, who studies Maths & Statistics at the University of Warwick.
---

---
You may also like: