6 Apps That'll Shake Up Your Sexual Routine
As a student, I'd be lost without my smartphone. It's an essential piece of equipment for me. How else could I keep up with all my important academic notices like last minute seminar room changes, workshops showing me how to cite correctly, and student union election updates?
Then, in my free time I play games, keep in touch with friends, search for the name of the person in the current TV series I'm watching to find out where I recognise them from, and browse Lovehoney forums.
I've also tweeted a large supermarket chain because a relative and I were arguing about what year the local branch opened in our hometown. Behold, all this power and knowledge at my fingertips.
But wait, I can hear you thinking, if smartphones can do so many awesome things surely there's probably an app for reigniting intimacy? Like autocomplete, I'm already there.
Here are some of my favourites for boosting your sexual inspiration and adventures.
---
Nookii Swipe
I did it for the Nookii! You've heard of this board game, right? Well, there is also an app called Nookii Swipe.
The app is designed for lovers to share fantasies by offering you both a series of hot suggestions to browse through.
Each partner indicates whether they'd like to try the listed suggestions by swiping, and then, at the end, matches you on the activities you're both interested in.
One of the best things is that if either partner does not like the sound of a sexual activity, and they've flagged it as not for them, then it will not appear in the event that's generated at the end.
This app is great for people who may be uncomfortable talking about their wants; new couples; or long-distance lovers.
---
Kindu
If you like the sound of Nookii Swipe but have an Android phone rather than an iPhone, Kindu may tick your boxes.
Kindu provide daily ideas which you can approve, reject or put in your Maybe pile.
Like Nookii Swipe, you invite your partner and browse the suggestions. When you both approve a suggestion, it goes into your matches. You can then work your way through the list, ticking off completed items as you go (which to-do list fans like me will love!).
---
Desire
If you have a bit of a competitive streak, then Desire will get you going. You play against your partner, and challenge them to complete sexy dares.
The more risqué the dare, the higher the points. Desire can help to bring play back into your relationship (in more ways than one).
---
Kama Sutra apps
All app stores seem to have some variation of the Kama Sutra.
Even in the days of Windows phones, I managed to download an Italian Kama Sutra app where the positions were shown using what looked like that famous robot toy series from the 1980s. It was no way arousing, but it satisfied a sort of curiosity.
Three popular apps for iOs devices are Pocket Kamasutra, Kamasutra Mastery and The Big Book of Kamasutra. Android users are spoilt for choice, however I recommend Kamasutra Sex Positions for the sensual background music.
---
Loklok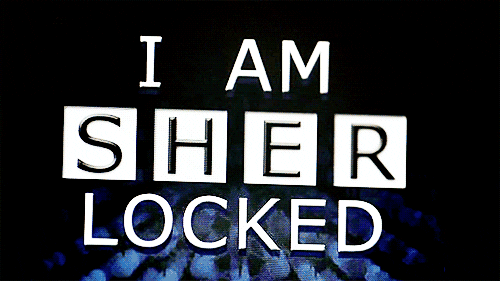 This is only available on Android. The app turns your lock screen into an interactive board you can share with a partner(s), meaning you can send them instant hints as to what you're daydreaming about in a brand new way.
You can share images, but bear in mind what you share will appear on their lock screen too.
---
Between
A virtual memory box to be shared with your partner, Between is available on iOs and Android.
It's very cute, especially if you like stickers. If you have a long-distance partner, or if you're dating a fellow student, this app is a romantic way to stay in sync.
---
As an app-enthusiast, I love reading about your interesting and unusual finds (I'm still processing the shock of meeting Happy the vulva and Dom the condom). I'm you have some apps to recommend, feel free to post them below.
---
Nina is a postgraduate art student in Brighton. Which means she can make origami genitals and pass it off as work. She likes thinking about gender, consent and body positivity.

---
You may also like: