6 of the Most Scandalous Sexy Novels in History
Whenever you walk into your local high street bookshop, smutty novels are seemingly jumping off the shelves at you.
You know what I mean - those books with moody, dark covers and generic titles like 'Beautiful Unbound', or something.
But erotic fiction wasn't always so accessible. The erotic novel dates back hundreds of years before Fifty Shades of Grey burst onto the scene, and until the 1960s it was pretty hard to get your hands on a copy of your favourite filth.
So, to celebrate the release of Fifty Shades Freed movie (squee!), I flipped through some of history's most scandalous novels to see how they hold up in 2018.
---
Fanny Hill by John Cleland (1748)
Well, what do you expect for a novel where the main character's name is a literally synonym for a pubic mound?
Published in 1748, Fanny Hill is widely considered the first pornographic novel. It was banned for its lewdness, but circulated in pirated editions for the next 200 years.
The book describes Fanny Hill's adventures with straight and lesbian sex, orgies, and a particularly colourful moment where she ties a client face-down and whips his ass with birch twigs to 'make those fleshy orbs quiver'.
Imagine having to make your own sex toys out of sticks in the days before Lovehoney's next-day delivery!
My judgement: What Fanny Hill lacks in subtlety, it makes up for in the inventive language it uses to describe sexual acts. If you fancy a giggle about what would make an 18th century gentleman's buckskin breeches tingle, this book is perfect for you.
---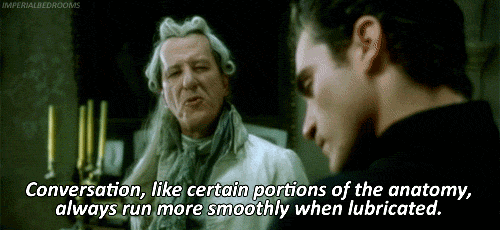 Justine by the Marquis de Sade (1791)
Yeah, you know, the guy from whose name we derived the word 'sadism'.
This book is full of orgies, anal, and philosophy, and was so scandalous that de Sade was imprisoned for 13 years for writing it.
However, the 18th century language makes it bizarrely humorous - in a particularly filthy BDSM scene, one of the characters is described as 'whipping merrily away', which almost made me choke on my coffee.
My judgement: Not exactly light reading, especially if erotica with a large dose of philosophy isn't your cup of tea. The language might make you laugh, though!
---
Lady Chatterley's Lover by D. H. Lawrence (1928)
Notorious for its place in the 1960 obscenity trial, Lady Chatterley's Lover makes some racy reading. It's about an upper-class woman having an affair with the dreamy gamekeeper on the estate, with a lot of sneaking around in the forests and dancing naked in the rain.
The sex scenes are strangely euphemistic. D. H. Lawrence writes stuff like 'her womb was open and soft, and softly clamouring, like a sea-anemone under the tide'. A nice simile to analyse in a literature seminar, but perhaps not the sexiest thing you've ever read.
Or perhaps it is. Who are we to say?
My judgement: I loved this book. Lawrence's novel is beautifully written and full of hot metaphors but if you want sex, pure and simple, this probably isn't the smut for you.
---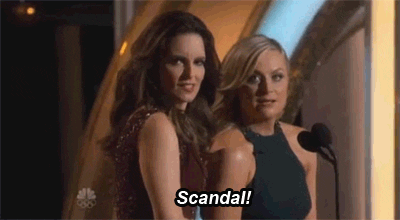 The Well of Loneliness by Radclyffe Hall (1928)
This book caused widespread outrage and was quickly banned because it was about a lesbian relationship. But here's the kicker – there's not a single explicitly sexual line in the whole novel. All that outrage, and we don't even get any of the juicy details!
My judgement: by today's standards this novel is incredibly tame and it's hard to believe it was ever scandalous. Strange how 'lesbian' went from an unmentionable word to one of the world's favourite porn categories in just 90 years...
---
Tropic of Cancer by Henry Miller (1934)
Although originally titled 'Crazy Cock', Tropic of Cancer sounds rather unassuming. But be warned: it's not a story about a wholesome tropical holiday, but instead an account of a man's bizarre sexual exploits in 1930s Paris.
This novel is full of bizarre dirty talk you should never use in real life, for example the classic line: 'I will bite your clitoris and spit out two francs'. Unless she's into that, of course!
My judgement: Um, yeah, I'm not so sure about this one. It definitely has some interesting dirty talk, though.
---
Fifty Shades of Grey by E. L. James (2011)
You probably remember the public uproar when E. L. James' famous novel came out in 2011, but did you know an online survey found that 43% of the women surveyed preferred reading steamy novels like Fifty Shades to having actual sex?
Take this with a pinch of salt – the small survey was conducted by an online bingo site - but it does hint at the immense popularity of modern erotic novels.
Despite its divisive nature, Fifty Shades made erotica far more acceptable for people to read in public, and even talk about with their friends.
Plus, it brought BDSM into the spotlight and even inspired its own range of gorgeous sex toys.
My judgement: Whatever your opinion on the franchise, Fifty Shades has an important place in the history of erotic literature, and you can't deny that some of it is seriously steamy.
---
So, it turns out that the erotic novel has been around pretty much since, well, novels themselves. It seems like our tastes don't actually change that much, even if the words we use to describe them do.
Most of these novels aren't exactly 'explicit' by today's standards, but they're funny and rude and mostly worth the read. Plus, they're all available online if you want to check them out.
Meanwhile, I'll be over here snuggled up in bed with the latest E. L. James book!
---
Cara is a student blogger for Lovehoney. She studies English and appreciates grammatically correct erotica written in the active voice.

---
You may also like: