6 of the Sexiest Movie Characters Ever
It's movie night. Lights are dimmed, the popcorn is burning in the microwave and it's time to forget about studying for a couple of hours (it can be done tomorrow, right?).
Back in the days before binge watching a whole series was possible to do, without getting up from the sofa every four hours to put in the next DVD or VHS, movies ruled.
We spent many hours in front of the screen, even though we were told we'd get square eyes. Recreating musical dance routines, crying over a doe dying, gasping at the daredevil stunts of the action heroes and marvelling at the tightness of the Goblin King's trousers...
We are taking a trip back down cinematic memory lane, to look at some of the characters who inspired more than respect for their range. In fact, you could argue that some of them don't even have a range. But they sure were pretty.
---
The Kid - Purple Rain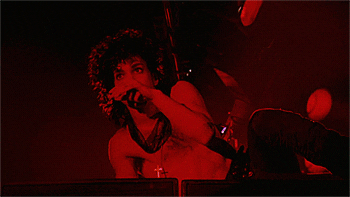 Prince plays a character called The Kid and the movie is pretty much a showcase for his work. But he oozes sex appeal in the role - like he did in his music. He is flamboyant, talented and endearing. At one point, The Kid sings Darling Nikki and the lyrics are hot! Seriously, look them up.
It's a fun movie, and a reminder of the incredible career of Prince.
Memorable quote: You have to purify yourself in the waters of Lake Minnetonka.
Watch with: Purple Reigns
---
Edward, Bella, and Jacob - Twilight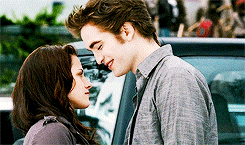 A controversial choice, but Edward and Bella got many hearts racing. Vampire movies have always struck a chord with fans, but Twilight threw a lot of other vampire-related TV fluff at us. And we were grateful for it.
Plus, let's not forget that Twilight fan-fiction gave us Fifty Shades of Grey.
Even if you don't personally fancy any of the characters, you have to agree that vampires are kinda sexy.
Memorable quote: I leave you alone for two minutes and the wolves descend.
Watch it with: Succu Dry.
---
Christian Grey and Anastasia Steele - Fifty Shades of Grey
Unless you've been living under a rock, which it can feel like during assessment season, you cannot miss the impact of Fifty Shades of Grey. It has got people talking about sex, consent and safety which is a very good thing.
Fifty Shades of Grey has made Jamie Dornan and Dakota Johnson household names. And people are investigating the world of sex toys more than ever.
Memorable quote: Am I romantic? Well, I study English Lit. So I kind of have to be.
Watch it with: the Fifty Shade of Grey range.
---
Mr Darcy - Pride and Prejudice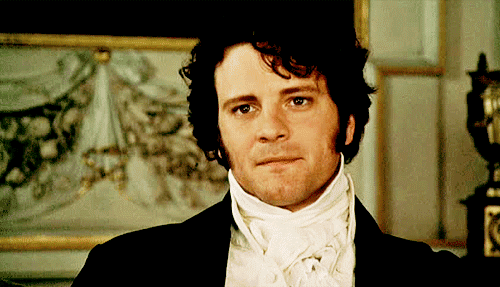 Mr Darcy, Mr Thornton, Mr Rochester, Mr Knightley and um, all the other misters. There's something heart-tugging about a handsome man who succumbs to the charms of a clever, confident young lady.
A reminder that we don't have to change ourselves to be loved, we can meet our equal and make them melt with our general awesomeness.
Memorable quote from Pride and Prejudice: We all know him to be a proud, unpleasant sort of man; but this would be nothing if you really liked him.
Watch it with: a basque, bustier or corset.
---
Jessica Rabbit - Who Framed Roger Rabbit?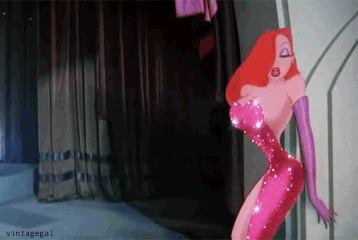 With more curves than a roller-coaster and her sultry walk, the three decades since Who Framed Roger Rabbit? hit our screens have done nothing to diminish Jessica Rabbit's sex appeal. She's also probably the most well-known prompt of the 'Is it weird to fancy cartoon characters?' debate (Short answer: no).
Jessica Rabbit is alluring, but can hold her own in a ruckus. No wonder some of Lovehoney's best selling rabbit vibrators share her name.
Memorable quote: I'm not bad. I'm just drawn that way.
Watch it with: a Jessica Rabbit vibe.
---
Catwoman - The Batman franchise
The feline fiend has been portrayed by a handful of beautiful women thoroughout the years. But each of them had something in common; they looked purrfect in skin-tight material and the mask.
Lee Meriweather, Michelle Pfeiffer, Halle Berry and Anne Hathaway have graced the big screen in the slinky costume, and pretty much ran circles around Batman. You've got to hand it to Catwoman, she is a force to be reckoned with
Memorable quote from Batman Returns: Meow (with explosion in the background).
Watch it with: a PVC Cat Mask.
---
It's time to roll the end credits on this piece. But if you're hungry for a sequel you can post about your fictional crush in the comments below or in the Lovehoney forums. Lights out.
Nina is a postgraduate art student in Brighton. Which means she can make origami genitals and pass it off as work. She likes thinking about gender, consent and body positivity.

---
You may also like: