6 of the Most Sex Positive Scenes in TV Shows
Back in 1950s and 1960s, sex on TV was a big no-no. Television censorship was so strict during this era that you couldn't even show married characters sharing a bed, and wives were forbidden from being depicted as pregnant.
What a contrast to the year 2020, where the gloves are off and sex is very much on the cards!
Here are 6 sex positive scenes that spring to mind. What are your faves? Let us know in the comments.
1. Black Mirror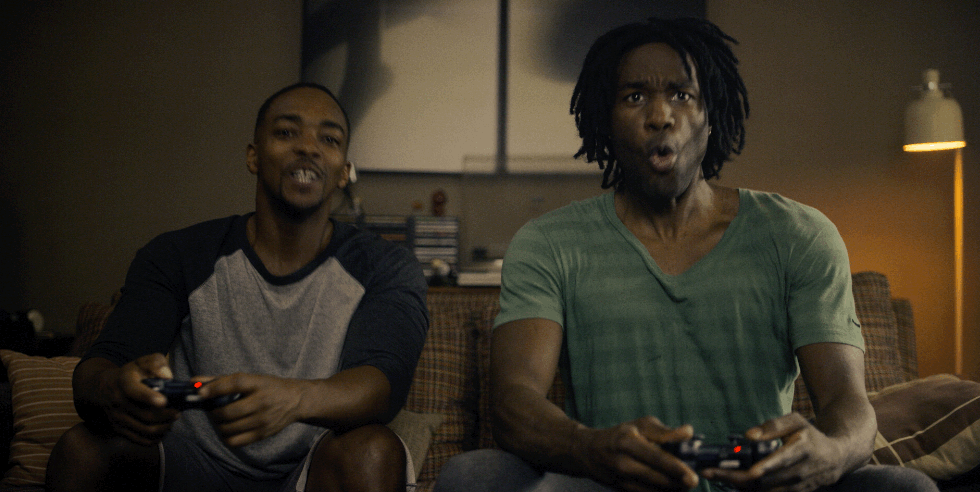 Oh, Black Mirror. You never fail to leave us feeling unsettled and in need of a cup of tea and a lie down.
The show is famous for its twists and unpredictable plot lines, but what Season 5 also brought us was some serious sex positivity, in the form of the episode 'Striking Vipers'.
Without dropping any spoilers, the episode captures the complexity of human sexuality while exploring the sexual potential of virtual reality and open relationships.
---
2. POSE
Set in 1987 (and, in season 2, the early '90s) POSE takes place inside the gender nonconforming ballroom culture scene of New York City.
When the sex scene between ballroom emcee Pray Tell (Billy Porter) and Ricky Wintour (Dyllón Burnside) hit the screens, it was the first time mainstream television depicted two black, gay men who were HIV-positive making love.
In reality, this was the first time in Billy Porter's career that he had the chance to be romantic with another man on camera. "As a Black queer man who has lived in a space for 30 years of being the magical fairy on the side, of never, ever being the object of anyone's affection in anything in my entire career, ever... I've not had a kiss in anything" the star told Entertainment Weekly's The Awardist podcast.
---
3. Special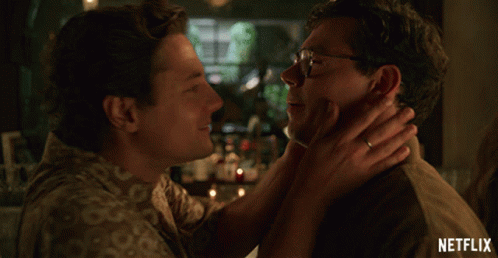 Netflix's Special might just be the first TV show ever to depict a union between a gay, disabled man and a sex worker on screen.
Based on Ryan O'Connell's memoir, I'm Special and Other Lies We Tell Ourselves, the story follows Ryan, a young man in his mid-20s living with cerebral palsy.
Keen to lose his virginity, he reaches out to a sex worker. The scenes that follow are sex positive for multiple reasons, and have been described as 'ground-breaking' and 'revolutionary' due to the way gay people, disabled people and sex workers are portrayed.
---
4. Empire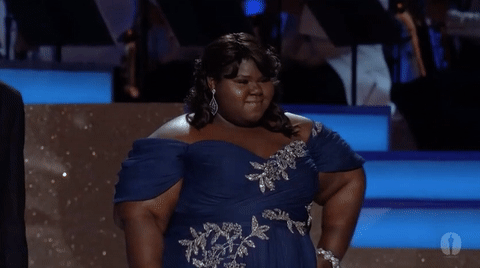 In 2015, an Empire episode featured a scene where characters Becky (Gabourey Sidibe) and MC J Poppa get a little hot and heavy up on a roof top.
For some reason, many Twitter users took issue with a plus size woman taking part in a sex scene, but Gabourey wasted no time putting these haters in their place.
She tweeted: "I had the most fun ever filming that scene even though I was nervous. But I felt sexy and beautiful and I felt like I was doing a good job." She later added: "I'm very proud of the work we all did to make that scene a great opening for the episode. I keep hearing that people are 'hating' on it. I'm not sure how anyone could hate on love but that's okay. You may have your memes. Honestly, I'm at work too busy to check Twitter anyway. #Booked. Hope you enjoy next week's show!"
---
5. How To Get Away With Murder
Fans of the series will already know that this is one show that isn't short on sex, but the episode 'It's Called The Octopus' saw the legal drama go that extra mile for its viewers.
The foundation of the episode is inclusive sexuality, but the beauty of the episode is that it doesn't just show the audience polyamory, queer sexual experiences, BDSM and sex parties – 'It's Called The Octopus' actively advocates for all these activities.
---
6. Broad City
The Lovehoney X Broad City Official Pleasure Collection dropped back in 2017 and it remains one of the most well-suited collaborations the world has ever seen.
So we have to mention one of the most sex positive scenes in the series – when Ilana meets her doppelganger Adele, and decides to pursue her.
What's so great about Broad City is that the show never really labels Ilana's sexuality, and Ilana never worries about finding a label for herself either.
---
The more sex positivity we see on our screens, the more viewers will understand that tolerance of other sexualities, other body types and different sexual practices is the bare minimum – and that acceptance and inclusion are the true bench marks.
---
Audrey Andrews is a student blogger for Lovehoney. In her spare time she loves to do craft, but would not advise knitting your own condoms.