6 Tips to Keep Your Package Feeling Fresh
You know the old saying, 'clear space, clear mind'? Here at Lovehoney, we've put our own spin on that classic mantra. We call it, 'fresh meat, fresh mind'.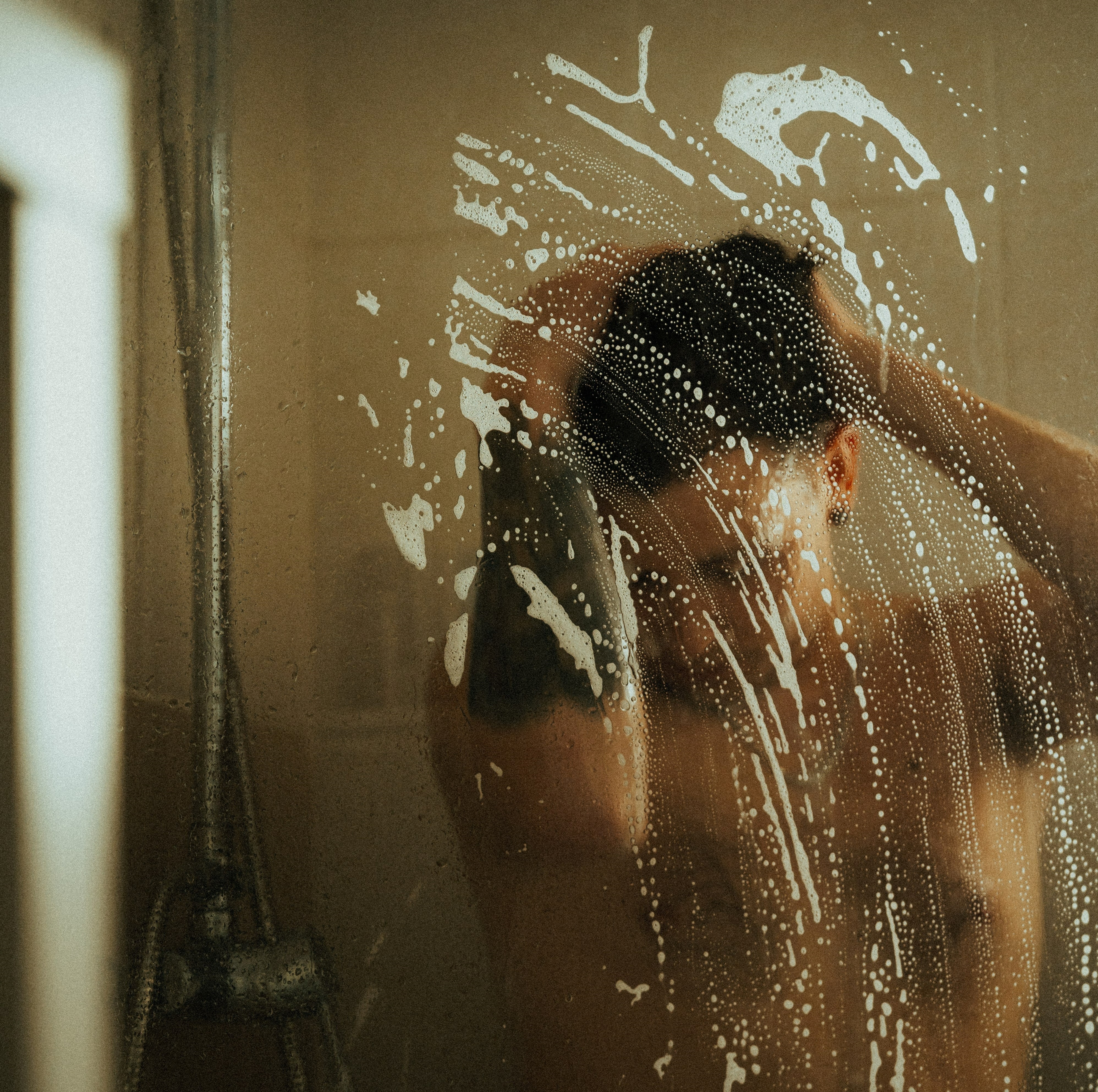 You can't deny that keeping your nether region clean and under control leads to a better wellbeing overall. It's very hard to stay focused on daily life when there's an itch you can never seem to scratch or a sneaky odour wafting up from down below.
Those boys below the belt are often referred to as "prized possessions" by penis owners. So why should they be left to suffer, with no extra care or attention? Dedicating time to looking after your bits should be an important part of your routine, so we're here to help you out.
Why do my bits need special attention?
The groin area contains a high concentration of sweat glands, just like your armpits. When you combine that amount of sweat, hair and bacteria into a stuffy and tight space, it paints a certain picture of how musty it can get down there.
For this reason, poor genital hygiene can lead to some nasty consequences like foul smells, pimples, itching and rashes. If you've ever gotten the feared jock itch, then you know the stakes are high when it comes to cleaning your parts.
However, all this can be avoided with the following tips helping you keep your privates in their prime.
Keeping things clean
If you usually just splash a bit of water down there and call it a day, then it's time to listen up.
Your boys deserve an intimate wash
You know those sensitive types. They just need a bit of extra love. The same can be said for your private parts.
The skin surrounding your groin is highly sensitive, which means fragrances and dyes in regular body washes can often be too harsh on your delicates and lead to itchiness or possible bacterial infections. Instead, go gentle on your boys by using an intimate wash like the YES Ultra Gentle Unscented Organic Intimate Wash, which is hypoallergenic, unscented and (even fancier) certified organic.
Use intimate wipes if out and about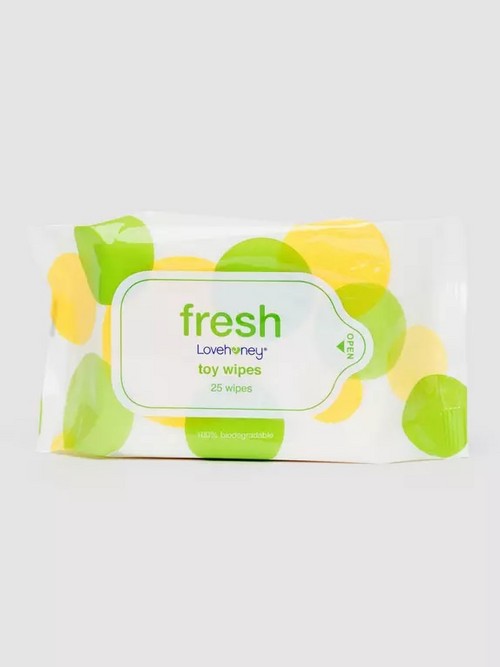 Keeping your parts fresh and dry can be hard when you're on the go, so that's where intimate wipes come in handy. Whether you're travelling, exercising, or getting some action outside of the house (hey, we're not judging where you like to get it on), intimate wipes are great for a quick wash and freshen up.
Simply use one or more wipes to give your region a good once over and then dispose of the towel after you're finished.
Wear good underwear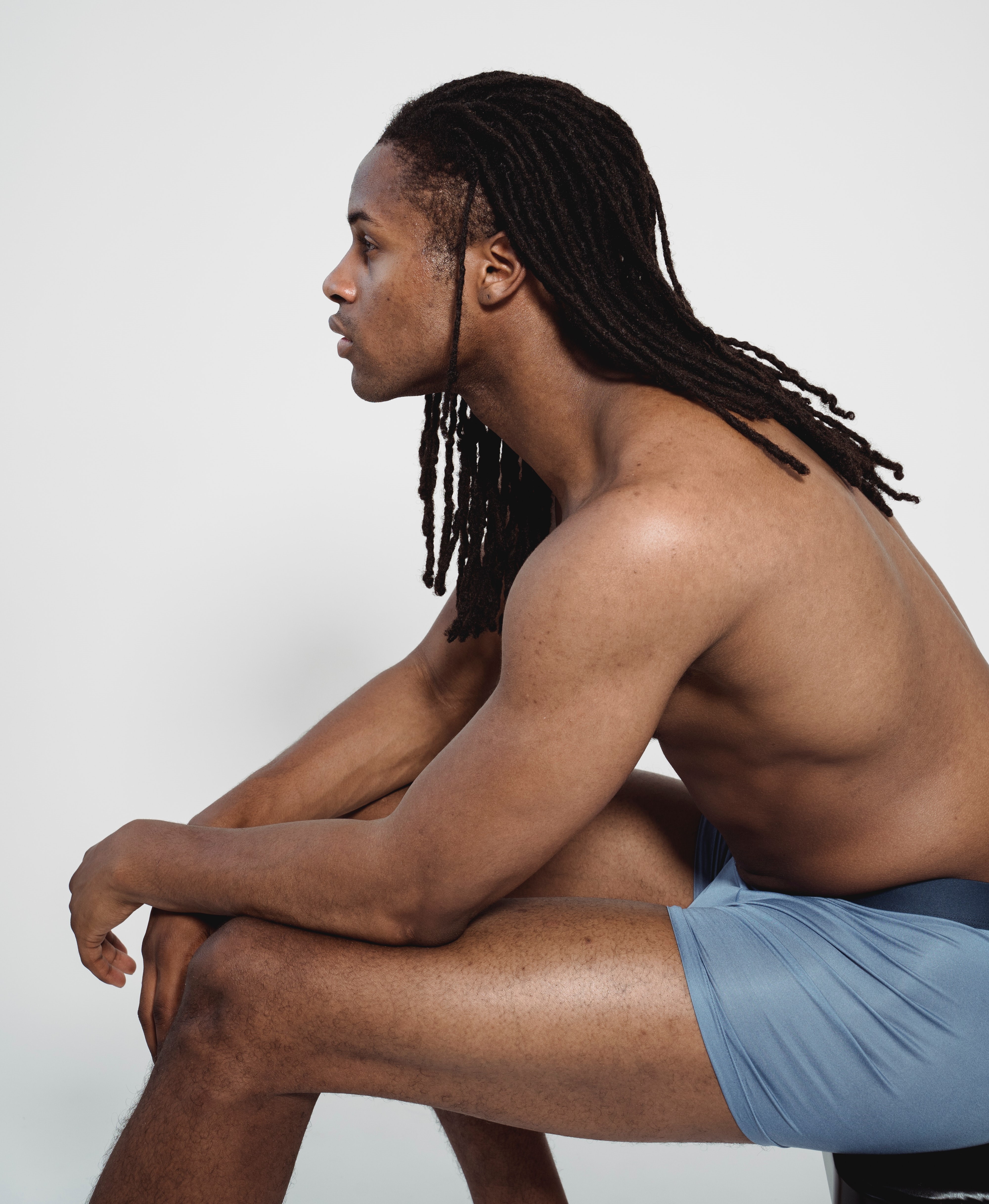 This isn't a new, ground-breaking tip (or at least we hope not), but wearing a fresh pair of underwear every day is important to ensure there's no build-up of bacteria.
The material of your underwear is also extremely important. Opting for some cotton pants is your best choice, due to the breathable and lightweight material. Your aim is to reduce the amount of sweat and moisture accumulating down there, as it can often lead to bacteria growth and foul odours.
Keeping things groomed
Now the cleanliness is sorted, it's time for some manscaping.
Keep things tamed with regular trimming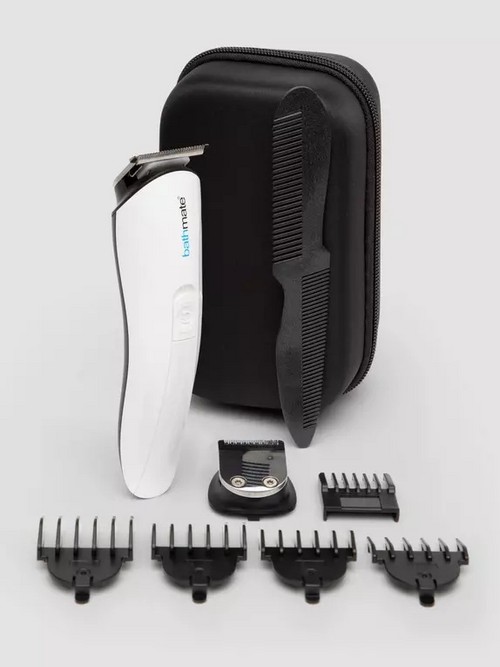 Look, if you prefer to stay au naturel then that's your prerogative. However, it is argued that an excessive level of hair down there can trap in moisture and create the perfect humid environment for bacteria to grow. Your groin will be stink city in no time, my friend.
That's exactly why 62% of penis owners choose to trim or shave their private parts, according to a Men's Health survey. So, it's time to join the pack and get the right tools for the job.
The Bathmate Trim USB Rechargeable Grooming Kit will supply you with the goods, including 2 alternate sized razor heads with 4 length settings each, all contained in a zip-up storage case.
Now with your tools in check, it's trimming time. Jump in the shower to clean and soften those pubic hairs, pat the area dry and then glide the trimmer along your region at the desired length. Remember to take your time to avoid nicking the skin and any subsequent whelps of pain.
If you want a fully bare look, hair removal cream is your friend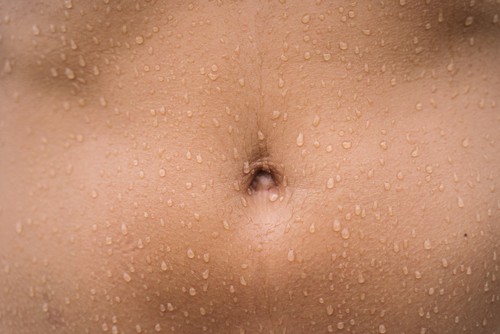 First things first, it's not necessary to remove all the hair decorating your delicates. But if you prefer the look, then play on.
Hair removal cream is a much easier option than shaving when it comes to silky smooth skin around your crown jewels, as it removes any risks of razor burn, ingrown hairs or cuts. Just make sure you test the product on a different area before first use (for example, the skin on your inner wrist) and never apply the cream to broken or irritated skin.
Hydration is the cure for irritation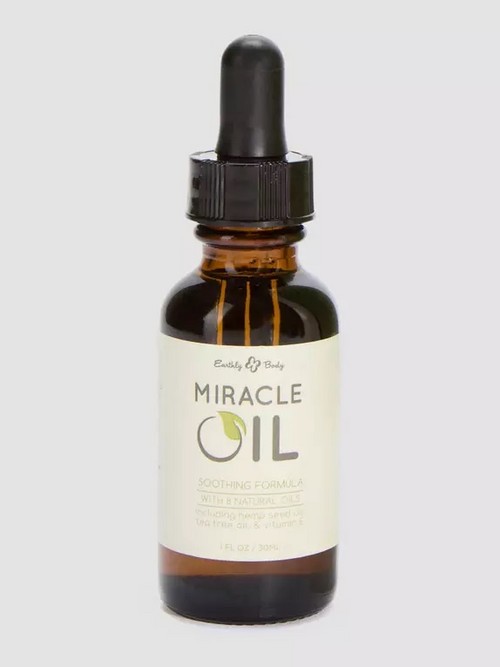 As we said earlier, your nether region is a very sensitive area – which is both a saucy blessing and a curse. Shaving and removing pubic hair while grooming can strip the skin of its natural oils and potentially cause some inflammations in the process.
But fear not, a calming body oil massaged into stripped skin will help to soothe and prevent any ingrown hairs, rashes or bumps. The Earthly Body Dare to be Bare Soothing Miracle Oil's soothing formula will heal and nourish your skin with antiseptic tea tree, hemp seed, jojoba and vitamin E oils. Your bits are sure to be left feeling cool, calm and collected.
collected, while also safeguarding against any chafing in the future.
A calming oil massaged into the skin is also a gentle option for any irritations or shaving bumps. The Earthly Body Dare to be Bare Soothing Miracle Oil's soothing formula can help to heal and nourish your skin with antiseptic tea tree, hemp seed, jojoba and vitamin E oils.
The feared jock itch has got nothing on you now…
Alright, that's it. With these tips adopted into your weekly routine, your prized possessions are staying clean and dry all day long. The boys downstairs are now certificated fresh.