7 Toys for Your Next Sexual Adventures
Are you stuck in a sexual rut? Are you and your significant other looking for something to spice up your sex life?
The key to boosting your mojo could lie in adding to your toy collection. By experimenting with sex toys that are totally different to what you would typically reach for, you allow yourself to open up to new sexual experiences which could very well be life-changing.
Sometimes all it takes is fresh, exciting equipment to prompt sexual exploration. You never know – one of the below toys could be the catalyst for the beginning of a whole new chapter.
1. Love sucks
Many of us are quite accustomed to playing with toys that vibrate, but what about toys that suck? And by that we mean toys that literally suck (and flicker) like the Lovehoney Head Master Vibrating Blow Job Stroker, or the Red Hot Rechargeable Silicone Flickering Tongue Vibrator.
Toys that are designed to mimic the sensations of oral sex are a game-changer because, unless you are extremely limber, you can't give yourself good head. And they're fun to use with a partner, too!
Buy the Head Master Vibrating Stroker
Buy the Red Hot Flickering Tongue Vibrator
---
2. Get off on the go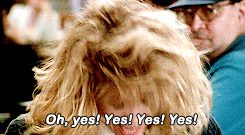 If it's a new sexual adventure you want, you can't go past a pair of vibrating knickers.
The bedroom doesn't have to be the only place you can experience unbridled pleasure – knicker vibrators allow you to take your orgasms to go!
Those that come with a remote control, like the Mantric Rechargeable Remote-Control Knicker Vibrator, mean that you can give your partner the power to please you when you least expect it.
If you or your partner get a thrill out of anticipation, this toy belongs in your collection.
Buy the Mantric Knicker Vibrator
---
3. Under lock and key
Fusing orgasm denial and BDSM, chastity belts and cock cages can instantly bring a new dimension to your sex life.
Entry-level models like the Master Series Detained Stretchy Soft Chastity Cage are a good place to start, but if you or your partner like the look of something more daring, like the Bondage Boutique Deluxe Leather Female Chastity Belt with Dildo and Butt Plug, then who are we to deny you?
Buy the Master Series Soft Chastity Cage
---
4. Pump it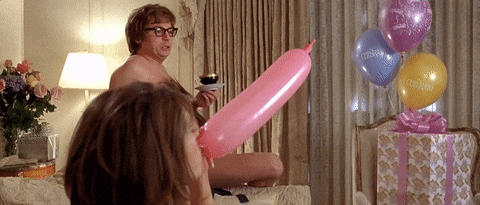 If you want to shake things up in the bedroom, why not incorporate a pump into your play?
Penis pumps, nipple pumps or pussy and clitoral pumps can swiftly shake you out of your routine and open you up to exciting new sensations.
These toys are designed to engorge your erogenous zones, drawing blood to the area to heighten sensation. What's more, penis pumps can potentially help you increase the length and girth of your Johnson – now, you can't tell us that that doesn't sound like fun!
Buy the Tracey Cox Edge Penis Pump
Buy the Lovehoney Supreme Sensation Pussy Pump
---
5. Spank you very much
If you're a spankoholic, changing your typical implement can elicit new sexual escapades.
Spanking paddles come in a wide variety of materials. Satin, leather, faux leather, with studs or without – there's even the tingle-tastic ElectraStim Spanking Paddle.
If a paddle isn't your style, browse the Whips, Crops and Canes section of the Lovehoney site instead. Whether you're drawn to something naughty but nice, like the Bondage Boutique Silicone Butterfly Riding Crop, or you want to dive in the deep end with the Doc Johnson Silicone Flogger Whip (and yes, that's a dildo on the handle) a new tool might just steer things in a new direction.
Buy the Doc Johnson Dildo Flogger
Buy the Bondage Boutique Butterfly Riding Crop
---
6. Are you swingers?
The idea that sex swings are just for the mega-rich or ultra kinky is a total myth. Sex swings can be purchased at a wide variety of different price points, and many self-described 'vanilla' couples have a swing in their toy chest.
Another myth is that sex swings are super conspicuous pieces and bound to prompt awkward questions from unexpected visitors. The reality is that, when disassembled, they often look totally unremarkable.
Take the Bondage Boutique Over-The-Door Sex Swing. When left in pieces, it wouldn't warrant a second glance from a nosy housemate, but when put together, it guarantees easy upright pleasure.
Buy the Bondage Boutique Over-Door Sex Swing
---
7. Electric feel
If your sex life has been feeling a little static of late, why not amp things up with something from Lovehoney's electro sex toy range?
While you may be no stranger to mains-powered or rechargeable sex toys, using an electro sex toy is totally different to using a toy that is simply powered by electricity.
If you find yourself feeling intrigued but slightly intimidated at the same time, check out 'Sex Toys I Never Thought I'd Try: Electro Sex Toys' for a beginner's perspective on electro sex toys.
---
Audrey Andrews is a student blogger for Lovehoney. In her spare time she loves to do craft, but would not advise knitting your own condoms.