8 of the Best Anal Foreplay Tips
Here at Lovehoney, we talk about foreplay A LOT (and for a good reason too!).
Much more than just some sexual appetizer that you quickly wolf down before the main course, foreplay is a crucial part of experiencing great sex.
Foreplay gives both your body and mind a chance to become fully aroused. This mounting anticipation means that when it's time for the main event, you'll be champing at the bit!
We hear about general foreplay tips all the time, but we ask you, dear reader – where's all the helpful advice on incredible anal foreplay?
Although it is literally located in the rear, when it comes to foreplay tips, the butt is sometimes being left behind. Well, we won't stand for it, so here are eight of the best anal foreplay tips. Bottoms up!
---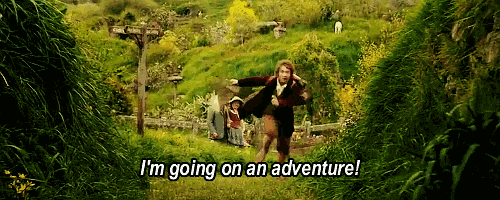 1. Self-Discovery
The person that knows your butt best is you! So, if you are concerned that anal foreplay may cause you discomfort or pain, why not simply take the reins?
You can do this either on your own or with your partner. Try gently exploring your butt with your fingers for starters (although best to make sure you trim your nails beforehand). This way, you'll be completely in control.
---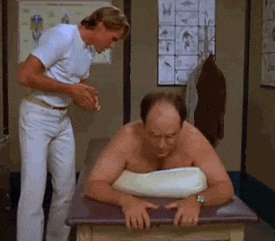 2. Rub It In
Massaging your partner's butt is an excellent form of anal foreplay.
It's erotic, it relaxes both the lucky individual AND their butt muscles, and it allows the butt to slowly become more accustomed to sensual touch.
Get a generous amount of massage oil on your hands and give that booty some TLC!
Just remember, though, massage oil isn't the same as a good lubricant and can be irritating if used internally, so switch to the real stuff if you start venturing inside.
---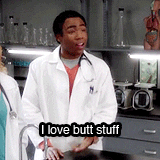 3. Rimming = Winning
'Rimming', or using a mouth and tongue to stimulate yours or your partner's butt, is awesome.
Your anus is an erogenous zone that's full of nerve-endings just waiting to be stimulated, and what better way to do so than with a tongue or mouth?
Rimming is a gentle activity and it won't put any real strain on your butt, so it's an ideal style of foreplay to engage in when you're new to the anal play scene and aren't quite ready for penetration.
(Just be sure to clean the area with water first. Knowing that everything's as clean as it can be down there is a lot safer and more relaxing for both of you.)
---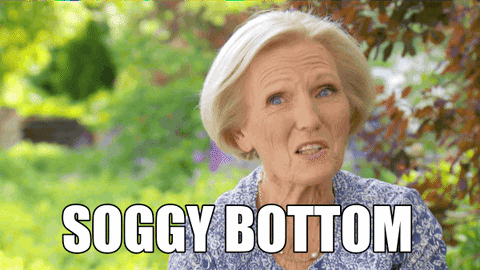 4. Get Wet and Wild
This is the only time a soggy bottom (butt) is acceptable!
Taking your anal foreplay into the bath or shower is beneficial for many reasons.
Firstly, being in water will give you peace of mind if you're concerned about the cleanliness of anal foreplay.
Secondly, warm water will help both you and your butt muscles relax. You'll be feeling like some bootylicious mermaid (or merman) in no time!
---
5. You Gotta Learn to Walk Before You Can Run...
... and you gotta use your finger before you put your fist in a butt.
This is an ancient proverb (it isn't) attributed to a wise philosopher (me). This advice is crucial, especially if you are just starting to explore anal foreplay or anal sex.
Keeping your foreplay gentle and small to begin with will help you or your partner ease into anal play and, most importantly, will prevent any accidental injuries.
Start by using just one finger. Once you're comfortable with this, you can progress to using multiple fingers at once, or small toys like the BASICS Slimline Butt Plug.
---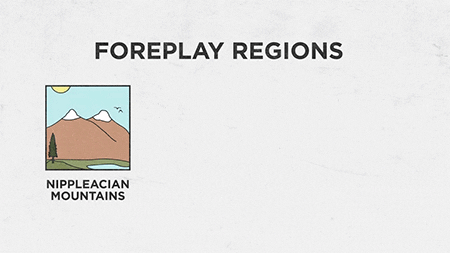 6. Combine Your Foreplay
Combining your anal foreplay with other forms of stimulation? Hell yeah!
When you start to experiment with anal foreplay, it can feel a bit strange solely focusing on your butt because it just isn't what you're used to.
So, if you know you love nipple play, have your partner suck on your nipples while you wear a vibrating butt plug.
Or if you're fan of clitoral foreplay, whip out your massage wand and go to town, and let your lover work their magic 'elsewhere'.
---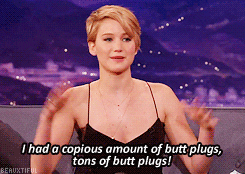 7. Stick to Butt-Approved Toys Only
Speaking of butt plugs and foreplay, it's so important to stick to sex toys that are safe for your butt.
Experimenting is great, but some items are just not made with your derrière in mind. Anal toys are made with tapered tips, flared bases and finger-pulls for a reason.
This is because your butt muscles have a lot in common with an invisibility cloak; they too can make everyday objects disappear!
You don't want to have to make an embarrassing trip to the emergency department, so stick to butt-safe toys only.
---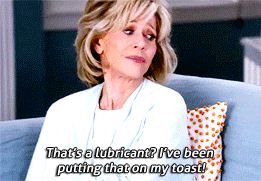 8. Lube is Your Friend
Anal foreplay shouldn't hurt, and if it does, you need more anal lube.
Anal lubricant is different to regular lube, in that the consistency is much thicker.
A thicker lube helps to protect your butt during foreplay and sex (hey, it's a sensitive area!).
Investing in an incredible anal lube will help you get the best out of your play.
---
These are just eight amazing anal foreplay tips, there are loads more out there. Talk to your partner about your likes and dislikes, and above all take things slow. Happy foreplay!
---
Audrey Andrews is a student blogger for Lovehoney. In her spare time she loves to do craft, but would not advise knitting your own condoms.
---
You may also like: