7 of the Sexiest Movies on Netflix to Set the Mood
Cynics say that Valentine's Day is a get-rich-quick scheme contrived by florists and chocolatiers.
Pay them no attention.
No matter your relationship status, Valentine's Day is the perfect opportunity to celebrate love and sex.
For those who are planning a romantic night-in this 14th of February, I have compiled a list of 9 of the sexiest Netflix movies to help you set the mood.
I've ranked these films from mildest to explicit – so whether you're spending the evening with your long-term lover, your sex buddy, your crush (or even if you're flying solo) rest assured – I've got the film for you.
---
1. The Incredible Jessica James (2017)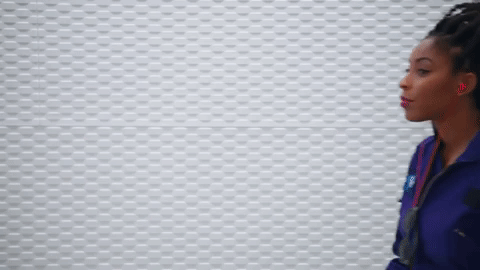 The Incredible Jessica James is about knowing that YOU yourself are sexy, confident and worthy of all the good things life has to offer to you.
I also loved that her best friend had not one, but a collection of vibrators – 2018 goals right there.
Stars Jessica Williams and Chris O'Dowd do have a steamy sex scene together – but you don't see any skin at all. Instead, what makes the scene such a turn-on is their pillow talk – they clearly both want to rock each other's world and something about the characters being such good communicators gave me the tingles.
Best Quote:
Jessica: You're funny.
Boone: I'm also good at cunnilingus.
Watch It With: The Sqweel 2 Oral Sex Simulator.
---
2. CAM (2018)
Set in the fascinating world of online cam girls, this psychological horror is as sexy as it is scary. Lead, Madeline Brewer (The Handmaid's Tale) is insatiable as the driven cam girl trying to get ahead in her competitive line of work.
Come for the gorgeous ladies, stay for the twists and turns.
Best Quote:
Lola: You stole my face, and now I'm going to get it back.
Watch It With: The one you want to hold onto.
---
3. Don Jon (2013)
Joseph Gordan Levitt's directorial debut, follows Don Jon, a muscle-bound guy obsessed with women, cars and porn. He stars alongside an (obviously) gorgeous Scarlet Johanson, who shows off her comedy chops in this surprisingly earnest, sexy film.
While there are plenty of super hot scenes, this movie is really about reclaiming intimacy and finding the meaning behind sex. A perfect watch to set the mood with someone you love.
Best Quote:
Don Jon: Yeah. Not gonna lie. But this sound makes me hard as a fucking rock..
---
4. Lady Chatterley's Lover (2015)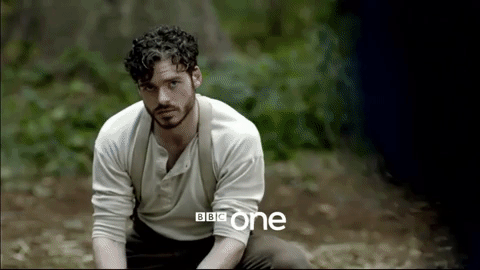 D.H Lawrence's fully unabridged novel wasn't openly published in the UK until 1960 – and when it was, it was tried under the Obscene Publications Act!
So already, you'll understand why the film makes for raunchy viewing.
Sexually frustrated Lady Chatterley, feeling neglected by her emotionally distant husband, embarks on an affair with the gamekeeper, Oliver (played by the dishy Richard Madden, of Game of Thrones fame).
If their fireside sessions don't get you hot and bothered, I don't know what will.
Best Quote:
Oliver: You have the nicest behind of any a woman.
---
5. Vicky Cristina Barcelona (2008)
Another irresistibly sexy film starring Ms Johannson, Vicky Cristina Barcelona stars some of the hottest people working in Hollywood, having a load of sex.
When sexually adventurous Vicky (Scarlet Johannson) visits Barcelona with her cautious friend, Vicky (Rebecca Hall), they meet impossibly handsome Juan (Javier Bardem) who seduces both of them.
Things get even hotter, when Juan's ex-wife (Penelope Cruz) joins Cristina and Juan's relationship, making for some very steamy scenes.
Best Quote:
Cristina: I'll go to your room, but you have to seduce me.
Watch It With: Perfect Partner 6 Inch Strap-On. Try something new. When in Rome (or Barcelona) ay?
---
6. Newness (2017)
A contemporary love story, Newness explores the world of hookup culture and finding the one in a sea of dating apps.
Starring Nicolas Hoult (Skins) and Laia Costa (Only You) as the two leads, the film features beautifully shot, hot sex scenes between the two dreamboats.
With some saucy threeway scenes, as the couple experiments with an open relationship, this movie may give you and your beau some ideas.
Best Quote:
Bret: It takes courage to be in love.
---
7. Duck Butter (2018)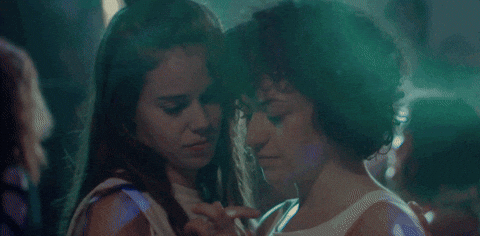 Hours scrolling past dick pics on Tinder, checking messages on Plenty of Fish, and contending with the nervous sweats when something's finally headed offline – we get it, dating can be rough.
In 'Duck Butter', Naima and Sergio take this to a whole new level: just after meeting, they make a pact to spend a full 24 hours together, being completely honest at all times.
Oh, and they have sex every hour. Neat, right?
Co-written by Alia Shawkat (who you may know from Arrested Development) and also staring the beautiful Laia Costa, the is both absurd and tantalizing – and perfect for getting ideas for an evening together.
Best Quote:
Sergio: [towards the moon] Stop being jealous!
Watch It With: The GLUVR USB Rechargeable 6 Function Finger Vibrator at the ready!
---
You don't need tickets to the latest hit-theatre production: Netflix has done all the hard work for you! Pick anything off my list, and settle in for a sexy night in. (It's OK if you only watch the first 20 minutes.)
Audrey Andrews is a student blogger for Lovehoney. In her spare time she loves to do craft, but would not advise knitting your own condoms.

---
You may also like: