8 Sexy Things You Can Do (That Don't Need an Orgasm to Be Fun)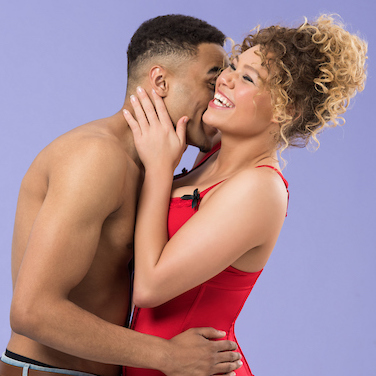 Orgasms are absolutely fantastic, there's no doubt about that. But, there might be times where you or your partner cannot or choose not to reach climax.
Sex should be pleasurable and fun, whether you're orgasming or not. It's those sexy, fun feelings that bring us to orgasm, and we wouldn't be orgasming without them.
It's just like that age-old saying – the journey is better than (or even the reason for) the destination. You wouldn't do a hike to a lookout point and ignore the wildlife, plants and waterfall along the way, would you?
Also, I find that removing the sense of having a 'goal' (i.e. orgasming) when engaging in partnered or solo sex can make things much more enjoyable.
That way you'll notice all of the other sexy things happening along the way that you may have overlooked because you were so focused on achieving an orgasm.
Let's explore some other sexy and fun things that don't include orgasms.
---
1. Sexting
Sexting is an amazing way to explore your fantasies, create future scenarios or recall hot memories.
Whoever you're sexting, remember to ask for consent first. My favourite way to do this is to say something like: "Hey, I've been thinking about some sexy things lately and I'd love to share them with you, but it's NSFW. Is that okay?".
---
2. Wearing lingerie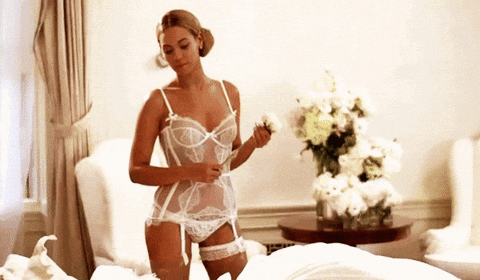 Finding a gorgeous set of lingerie to wear during the day is the perfect way to bring some orgasm-free, sexy fun into your life whether you share it with a partner or not.
Having the sexy secret that you look absolutely delicious under your clothes is so hot!
---
3. Taking nudes
Capture those angles and marvel at your wondrous body by have a sexy photoshoot by yourself. They don't necessarily need to be nude photos but, if they are, make sure you only share them with people you trust completely.
Begin by moisturising your body, then find your light and use a self-timer for the perfect shots!
---
4. Massages
Massages of any kind can be super sexy and sensual, depending on what kind of mood you're in.
You can stick with hands, or use massage oil to make it all the more slippery.
Listen to Episode 19 of The Sexual Happiness Podcast to find out some tips for giving a sexy massage.
---
5. Striptease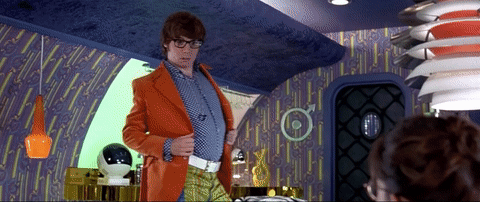 This is a skill I have not yet mastered, but if you feel confident, do it!
Play some music, have a dance and show your partner what you've got in store for them.
---
6. Fantasy exploration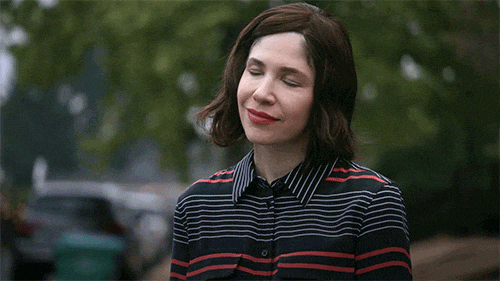 Fantasy exploration is super fun, and can make you really horny. There's lots of different ways to go about this, from watching porn to simply letting your imagination run wild.
My favourite way to do it is through an app by Erika Lust called 'XConfessions'. It's basically Tinder for your sex life. You swipe left and right depending on your feelings about a sexual act and you can connect with your partner to find your list of matches.
I play by myself – it's still just as fun, and kickstarts my imagination when it comes to fantasizing.
---
7. BDSM
Whips, ropes, floggers, pinwheels, cuffs, domination – you name it.
Practicing BDSM is a hugely sexy and fun way to connect with people that doesn't necessarily involve an orgasm, and may not necessarily involve sex at all.
---
8. Dancing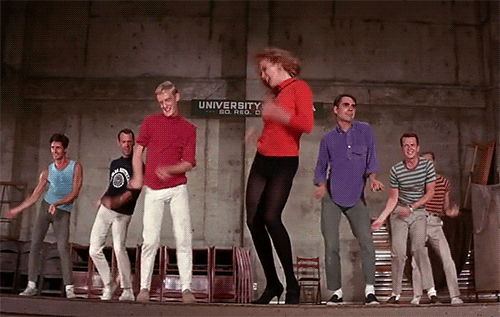 Watching bodies move to music in their own personal way can be so sexy.
Dancing is so fun and can release all those happy endorphins that keep you smiling all night long.
---
Eleni is a health communications student from Sydney. Her favourite topics to communicate are sexual health, gender and sexuality; she spends her time smashing taboo topics everywhere she goes.
---
You may also like: