The Ultimate Anal Sex Reference Guide
Whether it's your first time going backstage, or you're a card-carrying Anal VIP, Lovehoney has all the rump-tickling tips you need.
As your Sexual Happiness gurus, Lovehoney has spent a lot of time over the years talking about all kinds of sex: why you should try it, how to prepare, what to say to your partner, and how to get the best possible experience. Anal is no different!
There's so much advice out there that it can be difficult to know where to start, and we don't want information overload to be the reason you miss out on all the fun. So, here is the ultimate reference guide - a whole bunch of Lovehoney guides on all things anal, to walk you through every stage of the process.
Bottoms up!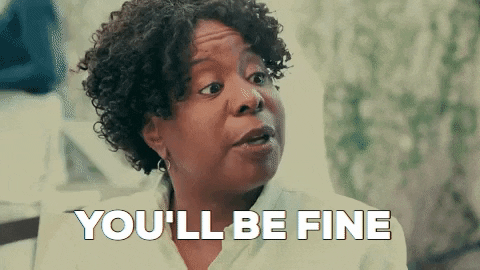 Solo Anal Play
Adding some bum fun to your 'alone time' is a fantastic way to start getting used to the sensations of anal.
Feeling nervous - like when you're about to have anal sex for the first time and aren't sure how it's going to feel - can make the muscles around your anus tense up. This can make penetration more difficult, and sometimes even painful. Practising by yourself with anal toys means you know what to expect, and can help rid you of that pesky worry.
To start with, try using a butt plug while you masturbate as you usually do. There are plenty of smaller butt plugs perfect for beginners - just apply a healthy dollop of anal lube to both you and the plug, slowly insert it, and start playing with yourself however you like. You can find out all there is to know about butt plugs here: Butt Plugs 101: The Ins (and Outs) of Anal Toys.
Not sure which anal lube to go for, or think your 'old faithful' (or a bit of spit? No!) will be fine? You can read all about the importance of anal-specific lube - and our top recommendations - in our blog on The Best Anal Lubes.
If you want a little more, why not try a new buzzing buddy? As with a butt plug, try using a vibrating anal toy while you masturbate in your normal way, and find out first-hand How Anal Toys Can Supercharge Your Orgasm. Our favourite vibrating anal toys can be found here: How to Use an Anal Vibrator.
Once you're feeling a little more comfortable with the sensation of backdoor action, you can try focusing your masturbation techniques more on your butt. Sexpert Annabelle Knight explains all in this video guide to anal masturbation: This Week on YouTube: What is Anal Masturbation?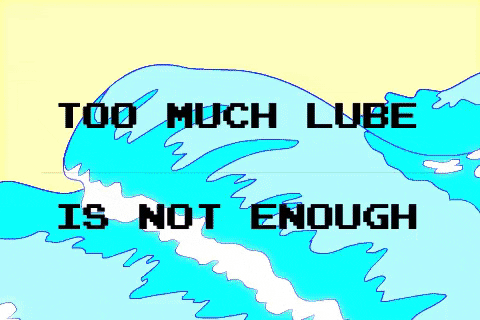 Preparing For Anal Sex
The next stage in your journey to anal sex is beginning to use anal toys with your partner. If you haven't really discussed butt stuff before you might not know how to bring it up. Our guide on How to Introduce Anal Sex Toys to Your Relationship can help.
As is true for many things in life, the more knowledge you have, the better off you are... and the better at getting off you are! Making sure that you know as much as possible about anal before you dive in - how to warm up, what it might feel like, how to get the best out of it - will make your experience so much more pleasurable.
Luckily, we have plenty of resources for you. There is our podcast episode 'Should I Try Anal Sex?' to listen to; Annabelle Knight's video on 5 Things You Must Know Before Trying Anal; and some good old-fashioned myth busting in 5 Things They Never Tell You About Anal Play.
One of the main concerns people have about anal sex is being clean. The fear of 'making a mess' can really get in the way of your fun if you let it - distracting you from the pleasure butt-play brings. To combat these fears and make sure your time down under is as hygienic as possible, many people swear by the humble anal douche. These little contraptions flush water through your rectum and are very easy to use - our guide on How to use an Anal Douche explains all.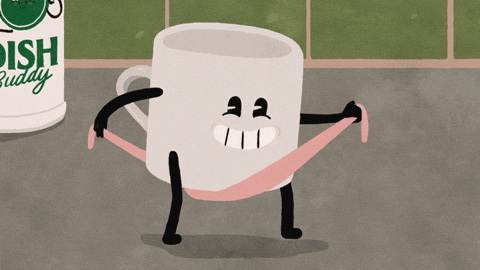 Getting Down to Business
You've tried masturbating anally, including butt-play in the bedroom, and you've read all there is to know about anal sex. It's time to go all the way! If you're looking for a quick refresher before you begin, our How to Have Anal Sex guide is here to help.
Grab your butt lube, and start warming up with some foreplay. Inspiration can be found here: 8 of the Best Anal Foreplay Tips. As we mentioned earlier, being nervous can make your booty hole tense up and make penetration harder, so spend plenty of time getting warmed up, relaxing into your pleasure, and don't be afraid to take it slow or put the brakes on if you need to.
Some people also find using an anal relaxer helps - these creams contain mild numbing ingredients or a muscle relaxant. The most important thing is to communicate with your partner, and be with someone you trust to slow down when asked.
Certain positions can make anal sex more comfortable, and provide better access to your genitals or other erogenous zones. Luckily, we've made a list of the Best Positions for Anal Sex. If you're feeling adventurous, why not try and tick them all off your list?
If you have a vulva and are wanting to bestow some anal gratification onto your penis-having partner, in addition to the advice in this guide, you may find it helpful to read more about pegging. Check out our Beginner's Guide to Pegging.
Getting to 'fifth base' can add an exciting new level of pleasure to your bedroom activities. You've unlocked a new door in the playground of your body! We hope that this advice will help you have the best possible experience, but if for any reason things didn't go as planned, Annabelle Knight has some great tips on how to get the most orgasmic anal fun possible. You can watch her handy video here: This Week on YouTube: How To Enjoy Anal Sex.