9 BDSM Ideas You'll Be Gagging To Try
Maybe it's the jazzy outfits, the shift in power dynamics, or the rosy color of a freshly spanked butt, but there's something about BDSM that couples all over the world can't get enough of. It's one of the most popular sexual fetishes out there.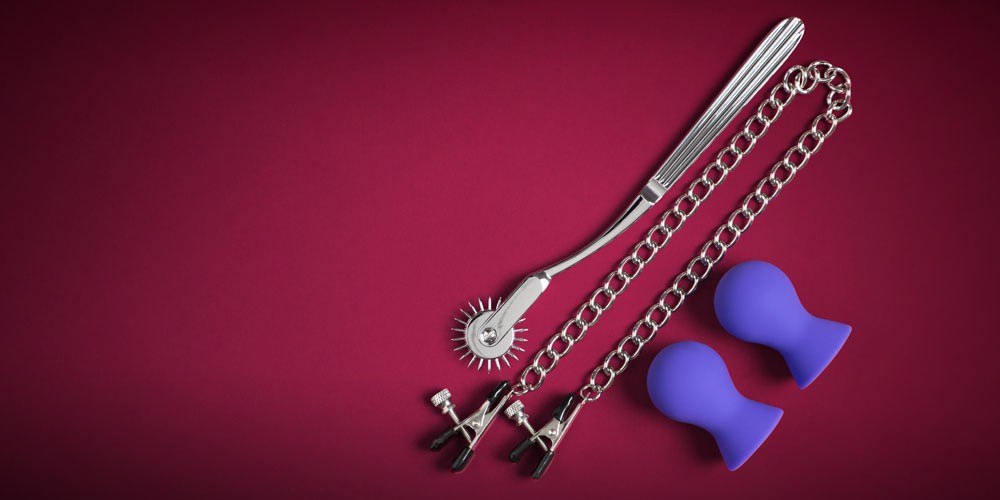 Light BDSM Ideas
If you've only just dipped a toe in the inviting waters of BDSM, then lucky you: there is so much for you to discover!
As with all bondage play, for these beginner BDSM ideas you'll need to make sure you and your partner practise crystal-clear communication. It's essential you speak up if something feels wrong and you arrange a safeword before your play begins.
Now that the PSA is out the way, let's get down to the fun stuff.
Temperature Play
If you're looking for some light BDSM ideas to spice up your Tuesday night, then temperature play is a good place to start.
Experimenting with different temperatures, be it warming a glass sex toy, or running an ice cube down your lover's body, is an incredible way to stimulate the many thermoreceptors we all have in our skin.
Temperature play is brilliant for beginner bondage because the shock of a cold ice cube touching an unexpecting nipple provokes a similar reaction to that of pain. This can cause a rush of endorphins and enhanced arousal.
Ice cubes or a nice warm tongue are a great place to start with temperature play. Try keeping a cup of tea next to the bed while you go down on your lover, or have a few ice cubes on hand to run down their body.
When you're ready to up the ante, invest in a temperature-responsive sex toy, like one of these: