9 of Our Best New Sex Toys and Lingerie of the Year (So Far)
The Lovehoney sex toy and lingerie team have been hard at work.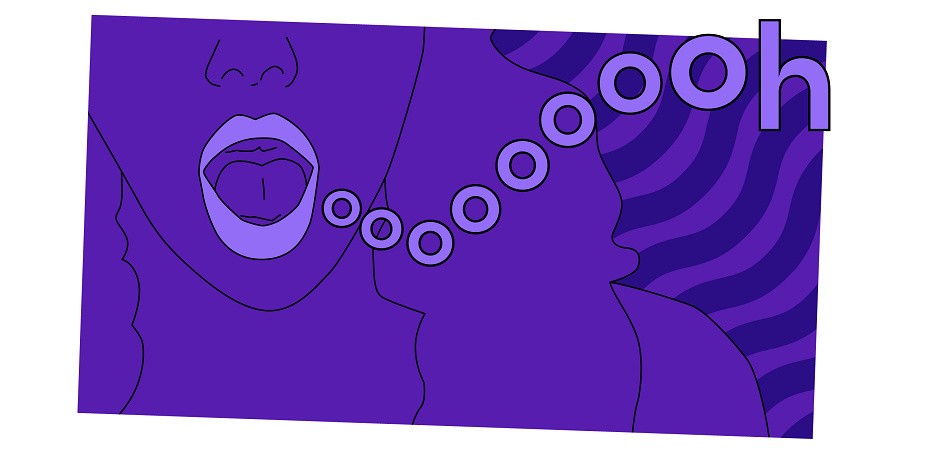 After all these years you might think we would have created everything there was to cover in the sexual happiness realm but you'd be wrong. When it comes to thinking up the latest and greatest in sex toys and lingerie, we are far from done.
There is still so much pleasure to explore and discover and we're not exaggerating when we say we live for creating it for you. Our mastermind designers and sex toy engineers (yep, it's a real job) are always working hard to come up with the best products and with so much newness this year, we thought there was no better time to bring you a round-up of our best and brightest rising stars.
So, without further ado, here are our best sex toys of the year so far.
A Triple Threat
Lovehoney Dual Embrace Warming G-Spot and Clitoral Suction Rabbit Vibrator
Combining suction, vibration and heat in one sleek design? That's the Lovehoney Dual Embrace for you. There's plenty of pleasure to be had with this toy. While the insertable shaft offers 3 speeds and 7 vibration patterns, it also warms to a toasty 46 degrees. Its shapely bulb is perfect for massaging the G-spot until you reach climax.
What customers say: "This literally took me to a space and shot me into orbit, it was a little bit of a fiddle to get it into the right place but once I did it didn't take long until I cum and it was overwhelming in the BEST WAY 😂😂 my boyfriend likes to make me keep it in after I've cum and honestly it's made me quivering mess hahaha he loves it as much as me."
A Wireless Wand-er
Lovehoney Deluxe Extra Powerful Rechargeable Wand Massager
Every bit as powerful as its plug-in cousins, this wire-free wand sweeps you away to a whole new world of on-demand gratification. Find the rumbly setting that best suits you and go forth seeking delight.
What customers say: "My new go-to wand!! Firstly, the quality of this wand is absolutely incredible. It's got a good amount of weight to it and the head is super soft. I can definitely tell I'll have it for years. The vibrations are really powerful and there's multiple speeds/patterns to choose from. Also, I was surprised by how quiet this wand was! Wands can tend to be quite noisy but this one isn't at all. So impressed with this! Definitely worth buying."
Flower Power
Lovehoney Wild Bloom Silicone Rose Butt Plug
Bringing a whole new meaning to the term rosy cheeks, our rose butt plug is sure to make your lover blush. Made from petal-soft silicone, let this ravishing red anal toy fill your behind with pleasurable pressure.
What customers say: "It's a pretty plug with soft silicone material from the plug to the rose feature. Slipped in pretty easily with some lube so it's good if you're not looking for anything too big or are new to playing with butt plugs."
And where would we be if we couldn't look as good as we feel? Here are our most popular and highly rated pieces from this year's lingerie collections.
Viva Las Lovehoney
Lovehoney Viva Purple Criss-Cross Bra Set
Add a hot splash of colour to your underwear drawer with this daring duo. Made from super-stretch fabric, this brilliantly bright bra set features an erotic criss-cross design and high-waist cut for sizzling seduction.
What customers say: "My favourite set so far. Not only does this look amazing it's super comfortable. The material is soft and stretchy like a cotton jersey material. So comfortable I could lounge about in this all day yet still looks very sexy. My partner can't keep his eyes off me in this set."
A Piece Nothing Short of Chic
Lovehoney Black and Gold Chain Garters
Strike gold and invite a touch of glamour into the bedroom with this subtle but sexy garter set. Featuring stretchy black satin straps and gold chain detail, this enchanting accessory is the perfect finishing touch to your favourite lingerie set.
What customers say: "These garters are very sexy! They sit nicely on your thighs while two gold chains drape down the front and back of your thighs. They are very well made and very comfortable – the straps are very soft and smooth with no sharp edges."
Lace-up Love
Lovehoney Plus Size Vintage Romance Sheer Ivory Lace Babydoll and Corset Set
If you dream of bodice-ripping encounters in fine lace and waist-cinching undergarments, this babydoll set from our Vintage Romance Collection is for you. Sure to inspire pure passion, the ensemble features an under-bust corset, babydoll skirt and thong.
What customers say: "This is my first time wearing something like this and I absolutely love it! The details are stunning and it fits really well."
A Zippable Zest-maker
Lovehoney Entice Me Black Lace Crotchless Bra Set
Sophisticated boudoir glamour has never looked so good. Classic with a contemporary twist, this bust-enhancing bra set boasts serious bar-to-bedroom elegance for a look that is completely irresistible.
What customers say: "I love everything about the design of this set. It is especially pleasing to have a fuller/more high waisted knicker. As a size 16, I don't always feel sexy in a tiny little cheese grater g-string. No offense to the one that comes with Late Night Liaison! So yeah very happy with these. I also love the zip up aspect of the bra. Very sexy."
A Modern Classic
Lovehoney Plus Size Parisienne Charm Black Lace Crotchless Teddy
Be the belle of the boudoir with this gorgeous body from our Parisienne Charm collection. A beguiling blend of sheer mesh and fern-patterned lace with underwired cups, suspender straps and hook-and-eye fastenings, it's both supportive and seductive.
What customers say: "Parisienne is an amazing collection and this body did not disapoint! Very flattering, sexy, and comfortable. More colours please!"
Our Iconic Style Gets an Update
Lovehoney Late Night Liaison Wine Crotchless Bra Set
Want to add a little va-va-voom to your lingerie collection? With floral lace and sexy straps, this set from our Late Night Liaison collection is undeniably elegant, with the open gusset adding a raunchy twist that's sure to drive your lover wild.
What customers say: "This set feels amazing, it looks amazing, it fits amazingly. It is an amazing set 10/10. Everyone should get one. It does not disappoint."