Best Sex Positions for an Extra Workout
Sex can be so good for you, we know this. But not only is it great for your mental wellbeing, as all of the 'feel-good' hormones are released in our brains, but it can also be great for our physical health, by burning calories and toning our bodies. Recent research has even indicated that sex is equivalent to light-moderate exercise and you can burn between 3 to 4 calories per minute. How exhilarating!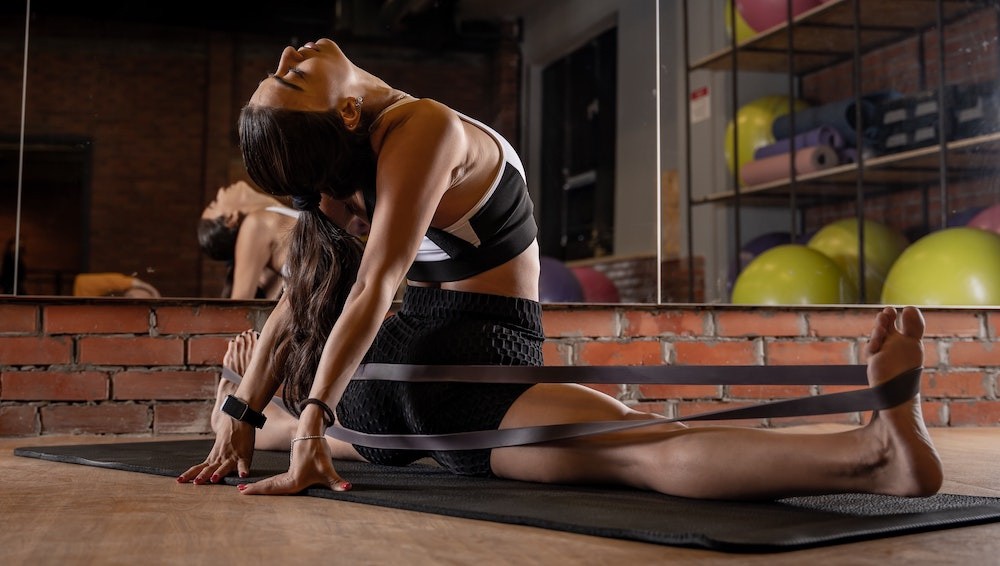 But which sex positions are the best for your physical fitness? And how can you incorporate different positions and moves into the bedroom to tone different parts of your body, you know, if you feel like skipping the gym for a more fun activity? We have partnered with two sex and fitness experts to share how you can optimise your lovemaking, activate different muscles, and really get your heart rate going.
Is Sex Actually a Workout? Over Half of Brits Think So
Sex gets our hearts pumping and adrenaline racing, not just through being turned on and the anticipation of pleasure, but it also activates a number of different muscles through a variety of positions, which can actually help strengthen, tone and burn calories. And according to our survey of over 2000 sexually active adults, half of the nation agrees that sex is in fact a workout. Turns out, one in four Brits between the ages of 18 and 44 track their heart rate and calories burned during their sexual escapades.
So if burning calories is what you're after, you don't even need to commit to a long, intense sexual session, as some hot and steamy kissing can also do the trick. Sexologist and Biomechanics Coach Ness Cooper says "passionate kissing which by itself can burn around 2 calories per minute, and you could end up burning just as much as some less intense 15-minute exercise programs burn".
However, even if sex burns five times as many calories as doing something stationary like reading or watching tv, Julia Kotziamani, Sex, Relationship and Fitness Coach warns that sex shouldn't replace our normal workout routines altogether (although we don't think it would hurt to do it every once in a while, it's much more fun than the gym). "An average 25-minute sex session of heteronormative couples having penetrative sex, including foreplay, can burn 101 calories for men, and 69 in women, but when you compare this to a jog, the calorie burn of sex can be lower."
The Best Sex Positions to Work Different Muscle Groups
If your busy schedule is causing you to spend less time with your partner, or you've not gotten around to getting to the gym, it doesn't mean you have to miss leg day completely. Why not merge the two? Get a full-body workout while spending quality time with your partner, and incorporate these positions to work your different muscle groups.
Abdominals
Most sex positions at some point will impact your abs, from crunch to plank style (doggy or missionary) positions, you will work your core through the different thrusts and grinds.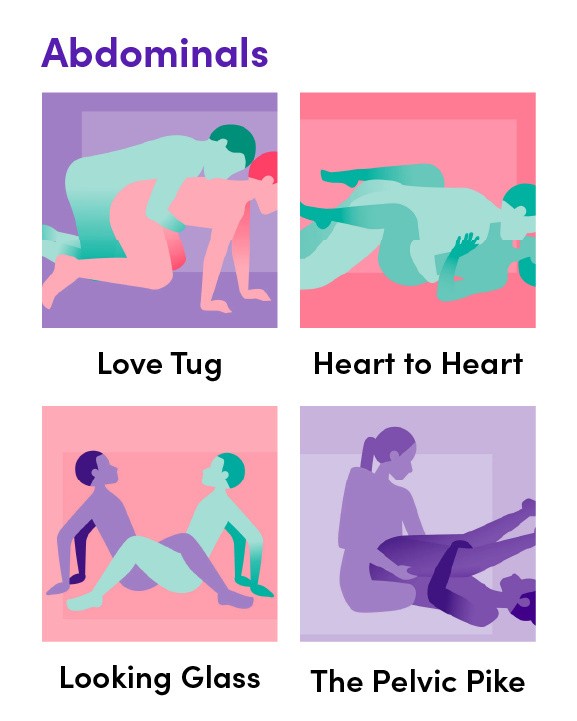 Abdominal position how to's: Love Tug, Heart to Heart, Looking Glass, The Pelvic Pike
Glutes
Positions that are great for glutes include different squatting positions for all genders. For females, this includes cowgirl positions and the bridge. These are great positions to get toys involved, especially vibrators.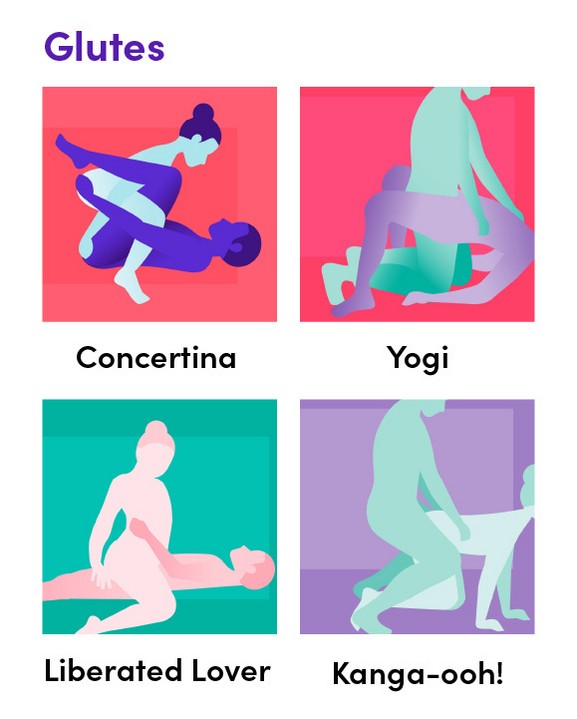 Glutes position how to's: Concertina, Yogi, Liberated Lover, Kanga-ooh!
Chest and shoulders
The obvious position here is doggy style, or the wheelbarrow as you support your body weight through your arms and chest. However, standing poses and missionary style positions are great for those with penises or who wear strap-ons as they support part of their partner's bodies.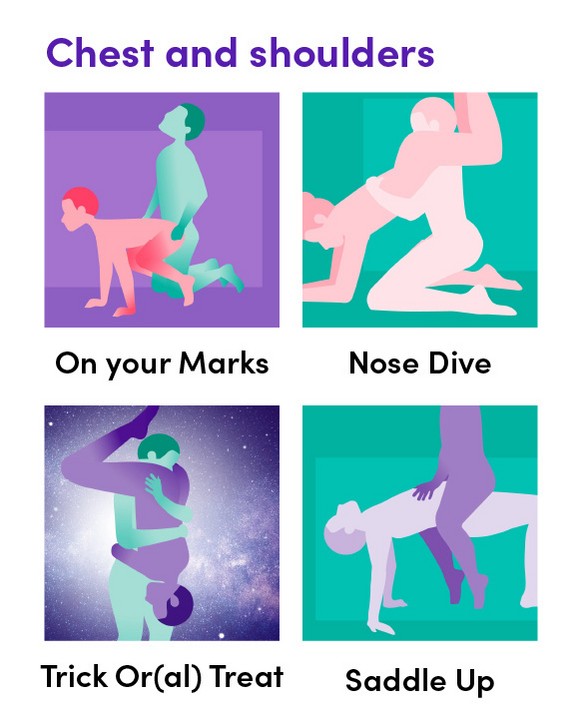 Chest and shoulder positions how to's: On your Marks, Nose Dive, Trick Or(al) Treat, Saddle Up
Legs
To intensely work your legs the standing positions are the most appropriate. These positions will require you to use all the muscles in your legs as you thrust in and out of your partner - or keep yourself steady if you're on the receiving end. And if you add your partner's weight to the equation it amps up the intensity of the exercise.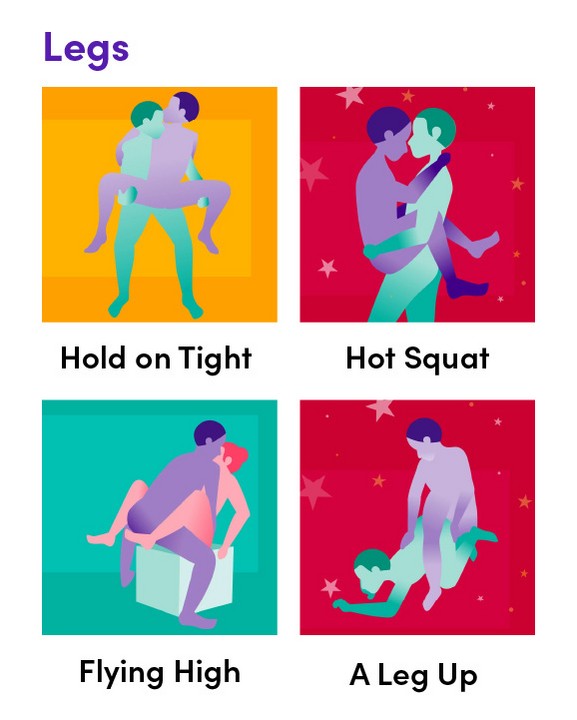 Legs position how to's: Hold on Tight, Hot Squat, Flying High, A Leg Up
Sex tip: "Sex can activate all kinds of muscles, but before diving in, make sure you add in foreplay as a warm-up to your workout-style sex session. This will not only prepare your body but can burn up to 100 calories per hour' - Ness Cooper
What the UK Thinks are the Most Physical Sex Positions
We asked sexually active Brits to share what sex positions they think create the most physical burn. And the number one answer is Doggy, followed by Cowgirl and Missionary. And according to the expert tips above, they are pretty on track!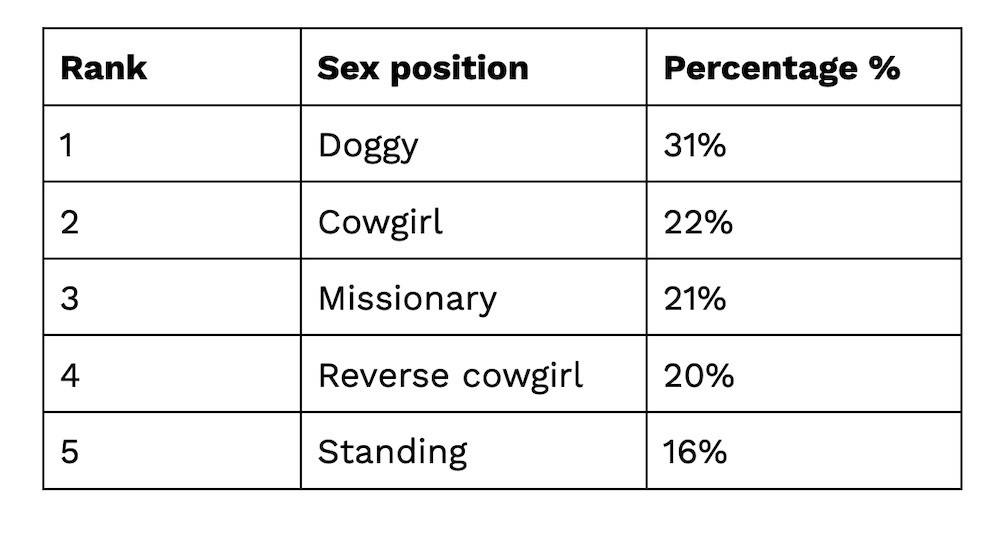 A sexual workout plan
Through partnering with Julia Kotziamani and Ness Cooper, we have developed a week-long sex workout plan, that not only targets your core muscle groups, but we can pretty much guarantee is more fun than surrounding yourself with sweaty strangers at the gym (unless that's your thing, then please do!)
To start your workout right the coaches suggest starting with both a hot and cold shower. _"_This will start invigorating your body, promoting thermogenesis (calorie burning), and will make you very aware of your body's sensations, heightening pleasure when you get down to it," says Julia.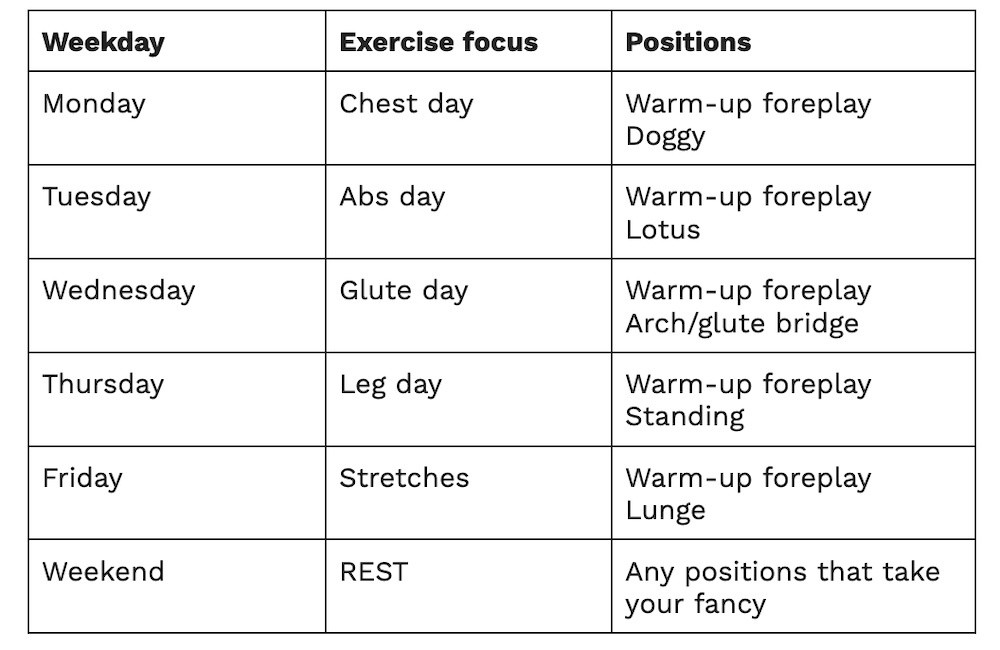 Naturally, the longer the sex lasts and the more intense it is, the more calories burned. And interval sessions, where your heart rate increases quickly, are the best for an intense workout. So thrust and bounce your way to a more toned body!
Sex tip: For additional muscle toning fun, try some of your foreplay in different squatting positions. And don't forget to stretch!
---
Ness Cooper is a sex expert at The Sex Consultant and is a pelvic floor biomechanics coach and Pilates instructor.
Julia Kotziamani is a sex and relationships coach and fitness instructor.
Methodology
The survey data in this study was based on a survey of 2000 adults in the UK who have previously had sex, which took place in November 2021.
Gender splits are based on respondents choosing how they identify.
Disclaimer
The sex workout programme was developed for entertainment purposes only and should not be taken as health advice.