Take Advantage of Daylight Savings This Sunday!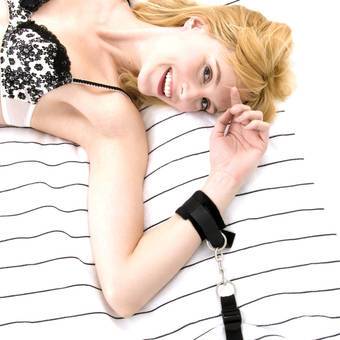 Everyone gets an extra hour in bed this Sunday when the clocks go back for daylight savings - hoorah!
Although it's seen by many as a chance to get an extra hour of sleep, we think there are much better ways to spend that bonus hour in bed.
This Sunday, we recommend spending an hour of intimate time with your lover (or yourself!) - whether it's with some romantic breakfast in bed, a sensual massage or some indulgent lovemaking.
If you need extra ideas for how to wile away those stolen 60 minutes, take a look at our huge range of sex toys which has plenty to excite and delight, whether you're single or in a relationship.
The other option is to turn your bed into pleasure central using some bedroom bondage gear, like the Beyondage Almosta 4Posta Under The Bed Restraint Kit (left).
Do you have anything special planned this Sunday? Tell us about it in the comments!