The Spookiest Searches on our Sex Toy Website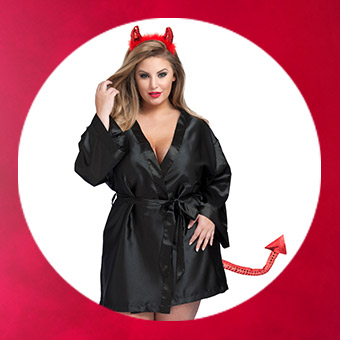 Remember when we shared our 101 Funniest Sex Toy Searches with you back in March?
Well, now that October 31st is creeping closer and closer, we thought we'd do a Halloween version.
There have been over 600,000 unique terms typed into the search box on our website in the past year.
And some of them are a little... strange.
"Handcoffins"? Sorry, we don't sell those (and we're a bit frightened)!
Here are 54 of the scariest searches we found.
Happy Halloween!
---
Eye of newt and...
1. powdered clit
2. mouldy willy
3. rat eggs
4. g spot slime
5. alien tentacles
6. goblin head
Oof, that sounds uncomfortable...
7. teething butt
8. the feeling that a man is eating you
9. spider condom
10. anal monster
11. worms in bum
12. vagina hell
Do you need a cream for that?
13. tentacle butt
14. munster cock
15. rimming horror
A very specific Halloween costume!
16. Lucifer
17. Gruffalo costume
18. kelis teeth bracelt
19. something sexy to were with a howl in it were the duck goose
Sorry, we don't sell that...
20. anal bat
21. biting cream
22. Handcoffins
23. bodybags
24. malice wand
25. slender man toys
26. toadstool dildo
27. pumpkin curver
28. misery sticks
29. misery bundle
30. boob enchanters
31. vaginal deadening creams
32. skeletons
33. crucafix
34. body witch dick
35. fear replacement
36. soul vibrator
37. chainsaw
On the to-do list for today...
38. mean pills
39. replace body
40. keep burning cock skull
41. harness gates of hell
If that's what you're into!
42. mummified tickling
43. beast massages
44. kinky misery
45. sexual sorcery
46. Tragic downfall
If you've got it, haunt it
47. black underworld basque set
48. latex scare dress
49. slik and satan underwear
50. undead wear
51. stockings and hells
52. black satan robe
A subscription box for the zombie in your life
53. year of organs
And finally this person, who should work at Lovehoney...
54. let's gool around
---
You may also like: