Gender-Neutral Sex Toys for Every Body
Because everyone deserves pleasure.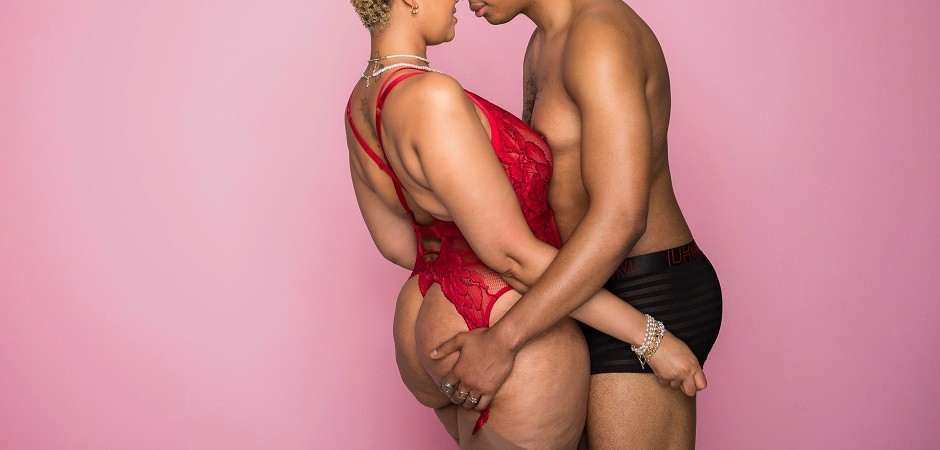 I've been very excited about the move towards creating gender-free and adaptable toys – making gender-neutral sex toys allows pleasure to be accessible to everybody, and broadens the scope of possible experiences.
Giving people the room to explore, unbound by labels or inaccessibility, allows them to prioritise self-love, pleasure and exploration on their own terms.
A little while ago, resident Lovehoney sexperts Jess Wilde and Annabelle Knight produced a fantastic video showcasing Gender-Neutral Sex Toys for Every Body. It gives plenty of inspiration on how toys can be adapted or used differently to suit different people.
As a pansexual gal, body-neutral toys are a fantastic way for me to create a collection that can be used (safely, with condoms) with any and all of my partners, including myself. It's also really important to me that my toys don't resemble genitals to ensure that future partners are never put off by having unwanted body parts in their sexy space.
Here are 5 of my top picks.
A top quality vibe
Mantric Rechargeable G-Spot Vibrator
Indulge in premium pleasure and intense internal stimulation with this smooth silicone vibrator. A curved shaft with a pointed, bulbous tip provides precise erogenous zone stimulation while 7 different speeds and pulses deliver custom climactic sensations.
What customers say: "Originally I bought this for my wife but got the shock of my life when she decided to use the toy on me. Wow, I had one of the best orgasms of my life I was left shaking and shuddering from the orgasm.....must buy"
It may look and sound gender-specific, but hear me out. This toy is SO much more than its name. The silicone is ultra-soft, making it an absolute pleasure to glide over the skin, on any part of the body.
The 7 vibration settings can stimulate the nipples, neck, ears, clitoris, thighs, balls, bum, and so much more! NEXT, you can penetrate with this toy. Not only is its curve the perfect shape for G-spot stimulation, it also has a flared base which makes it safe for butt play and prostate stimulation. The base also gives it a mechanism to attach to a harness for strap-on play. This toy is adaptable, orgasmic and life-changing.
A cheeky bullet vibrator
Lovehoney Glow Up Rechargeable Bullet Vibrator
Meet Glow Up, a glimmering bullet vibrator with one mission: to get you off in record time. While it may measure in at a petite 3 inches, this small-yet-mighty vibe will knock you off your feet with its 3 speeds and 7 vibration patterns. Ready, set, glow!
What customers say: "When you are a horny and the house isn't free. Grab this little beauty and it will definitely blow your mind and your juices too. I love the fact its rechargeable and can be put in your pocket or small handbag"
The classic bullet is a staple for me, and was my first ever sex toy! I am forever grateful for its existence. This little dynamite is the perfect addition to any kind of play for added external stimulation.
Like the G-spot vibe, this toy can rumble over any inch of skin and send you to the heavens. The 10 different settings are enough to suit anyone with... well, skin! Don't be fooled by its size, it packs a punch and is small enough to slip between bodies or into a pair of knickers.
An easy-to-use butt plug
Tracey Cox Supersex Beginner's Butt Plug
This is your big chance for a little pinky-dip into anal play, with the teensy-weensy proportions of this Supersex Beginner's Butt Plug from sexpert Tracey Cox. Made from soft and flexible silicone, this mini plug is ideal for explorative newbies.
What customers say: "This butt plug was bought by us as part of our first ever order. We are both sex toy novices. As a complete anal play beginner we chose a small plug and this fits the criteria perfectly. It is quite cute looking, bright pink and non threatening."
This petite, candy-pink butt plug makes me so, so happy. It's super cute and speaks to the millennial princess in my soul.
Also, I can use it to introduce all of my lovers to butt stuff, because it's perfect for beginners. Sure, the pink may not be for everyone but I like it, and butt stuff, and putting it in other people's butts.
For bondage enthusiasts
Bondage Boutique Soft Bondage Rope 5 Meter
Bigger doesn't always mean better, and that's made clear by this 5 metre bondage rope. Shorter than average, this half pint version makes tying wrists and ankles a doddle, and won't leave you with unwanted dangly bits. Oooh-err!
What customers say: "This is some great rope. My first purchase of bondage rope and it's been a success. Very durable, soft, no fraying, good length to use for various restraints. Pretty good to use as a gag as well, doesn't burn or scratch the skin at all. It looks quite elegant and survived machine washing without even being in a laundry bag"
As far as I'm aware, I feel like most forms of BDSM are/can be gender neutral. At the very least, any kind of bondage can be performed with any kind of body. For me, a soft rope or bondage tape is a very approachable style of bondage.
Nipple play for the win
Lovehoney Colorplay Color-Changing Silicone Nipple Suckers
Live a more colourful life with these colour-changing silicone nipple suckers. Sticking to your skin with nothing but gentle suction, they titillate your nips until they're super sensitive and change colour from purple to hot pink as things get steamy.
What customers say: "I adore these. I was worried when I ordered them that the suction wouldn't be strong enough but I worried for nothing! You can get a really good suction on them, they're super easy and fun to use, and I love the colours"
PSA: nipples need more attention. Anyone with nipples (most of the population) can enjoy this gorgeous pair to create extra sensitivity, increased circulation, nipple erection and even a big "O".
I really like this set because it's not as intimidating to look at as nipple clamps, but does a similar job. They're cute, fun and a great way to explore a new sensation.