What is Sissy Play?
A BDSM scene is only as strong as the tools you use and sissy play is no different.

Okay, What is a Sissy?
For all those who don't know, let's find out what a sexy sissy is by taking a look at The Oxford Dictionary sissy definition:
Derived from the word "sister", a "sissy" is a person regarded as effeminate or cowardly.
Synonyms: weakling, coward, wimp, wuss, pushover, effeminate, unmanly, womanish.
Now, in the era of the Me Too, movement, you could stop right there and yell 'Down with the Patriarchy!' Because women do not think of 'womanish' and 'wimp' in the same thought. Let alone 'weakling' or 'pushover'.
So, if you want to explore sexy sissy play further, you have to set aside - if only for a bit of playtime - your firmly held views on gender equality. In short, you need to imagine it as acting a part - roleplaying - in a mutually agreed BDSM scenario.
If you are curious about other types of BDSM, why not explore:
Spanking and Whipping for Beginners
Beginner's Guide to Electro Sex Toys
What is Sissy Play?
Sissy play is a form of power play used to enhance BDSM scenes.
It can be a sexy way of creating a strong power dynamic between two or more people. It trades on dominance and submission roles and it depends on gender stereotypes to work.
By definition, these stereotypes are generalised cultural or social beliefs that can be old-fashioned, inaccurate or just plain wrong.
Generally speaking_, sissification_ or sissy training is where a submissive man emasculates himself by taking on personality traits or roles stereotypically associated with women. And cross dressing is a big part of that.
In the same way that a drag queen becomes a caricature of what a woman is, based on stereotypes, sissy training is about adopting those same stereotypes.
What Happens During Sissy Play?
Sissy play almost always involves wearing sissy clothing, and can include anything from wearing a dress and tights, to feminised body language, wearing tons of pink, or only responding to a feminine alter ego name. It goes further than simply crossdressing in sissy clothes, although that is usually the first stage.
What happens during sissy play is up to the partners involved, and it often depends on the submissive partner's chosen sissy role.
For example:
a 'Maid Sissy' does domestic chores, cooks, cleans
a 'Toddler Sissy' is too infantile to do anything for herself
a 'Bimbo Sissy' acts dumb and slutty, etc
Some sissy play can be a form of humiliation, while other sissies play with role reversal, age play and gender-bending.
Why Do People Do it?
As BDSM fans know all too well, any kind of power exchange is HOT. And power exchanges can be amped up when there is a power differential between the parties - think of the classic fantasy scenarios and you are on the money:
cop/driver
fireman/victim
nurse/patient
caveman/cavewoman
teacher/student
Naturally, costumes are a beloved part of these role plays, and sissy clothes, sissy outfits and sissy toys are all a vital part of how to be a sissy.
What are the Benefits of Sissy Play?
First up, any kind of power play requires complete and utter trust from both/all parties, and sissy play is no exception.
The long-term benefits of power play within a relationship (when explored safely and consensually) include improved intimacy, greater trust, more open communication and, of course, a banging sex life.
As a bonus, sissy play allows the act of stepping outside of your usual role to be a slice of healthy escapism, as well as a chance to learn something about yourself and your flame.
Aftercare
Peeps, do remember aftercare after any serious sex play, such as BDSM play. Be kind.
All power play can lead to heightened emotions and sensitivities. It's very normal for a sub to feel overwhelmed after an intense sissy play session, especially if humiliation or sadomasochism is involved.
If your Sissy Play session involves someone who identifies as a woman in everyday life, it can be especially important for them to have a good aftercare chat, no matter which role they played in the scene.
Play, Not Real
We agree that sissy play relies on societal stereotypes, and unfortunately, society can still depict women as the weaker sex.
So if you are not careful, and you bring real life societal inequalities into sissy play, you can leave some players feeling inadequate, downtrodden or sad. We don't want that.
It's really important for couples (particularly straight couples) who use sissy play in their sex life to agree before and after that gender is far more complex than these outdated and simplistic ideas. The contract is to play a role for fun and erotic excitement, not to demean or diminish any players.
Try it for Yourself... Sissy Play Must-Haves:
Baci Tartan Mini Skirt and Tie-Front Top Set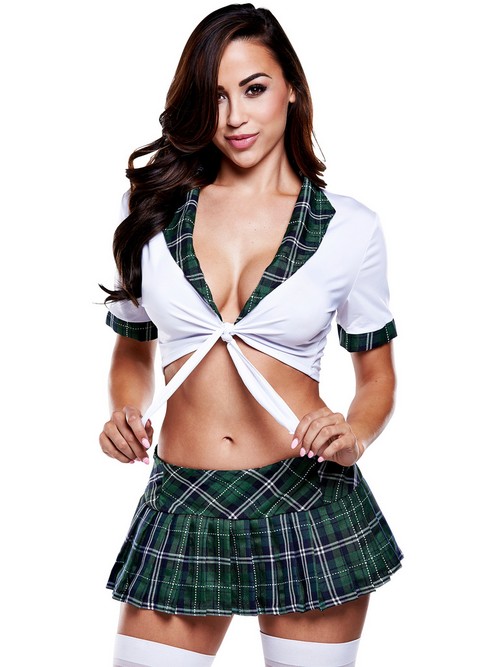 Perfect for Prissy Sissy Play. Combine with long stockings for first-class fussy girl play.
Lovehoney Fantasy French Maid Costume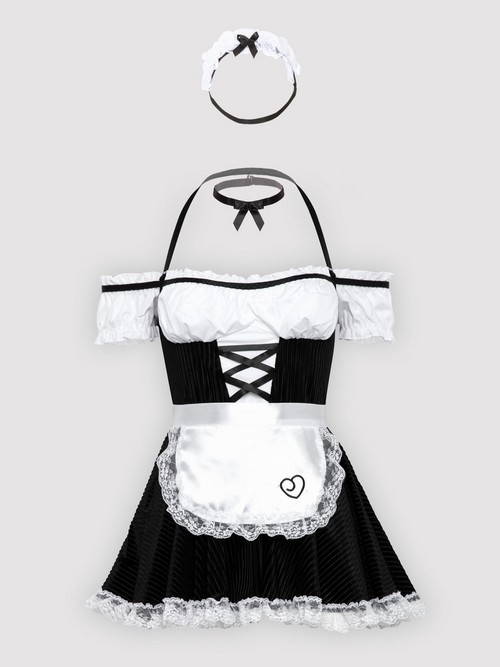 Who doesn't like the French Maid fantasy? Combine it with a feather duster and you're on a winner.
Leg Avenue Long Wavy Red Wig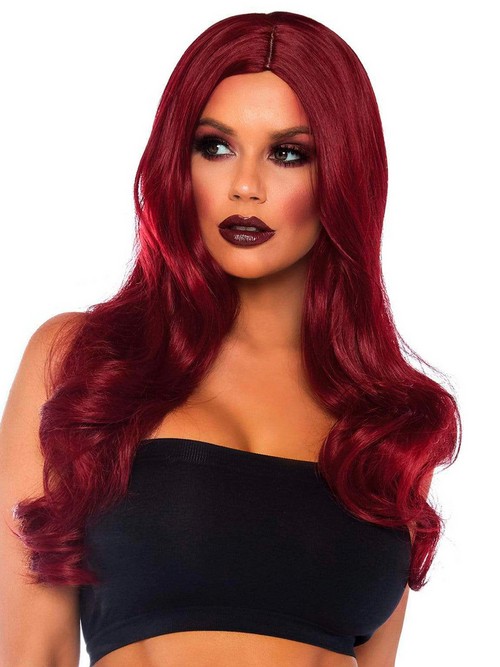 This wig will transform any bloke into a hair-flipping sissy in a snap.
Lovehoney Red Fishnet Lace Top Thigh High Stockings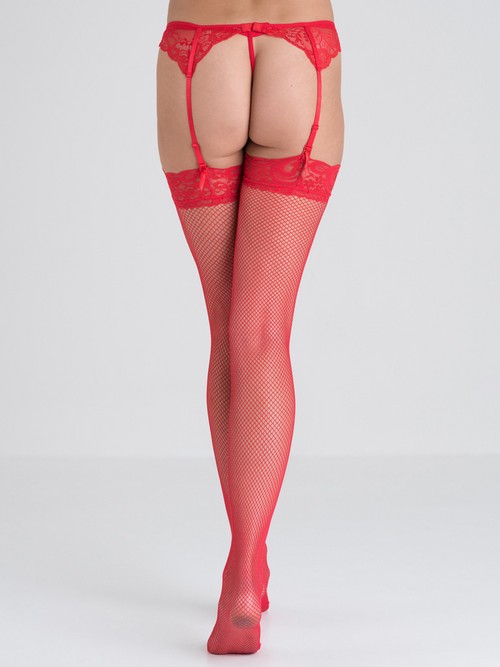 Great for guys who don't want to shave their legs, slip these ultra-feminine, stockings on to feel leggy and ladylike in an instant.
Sex & Mischief Pink Lips Mouth Gag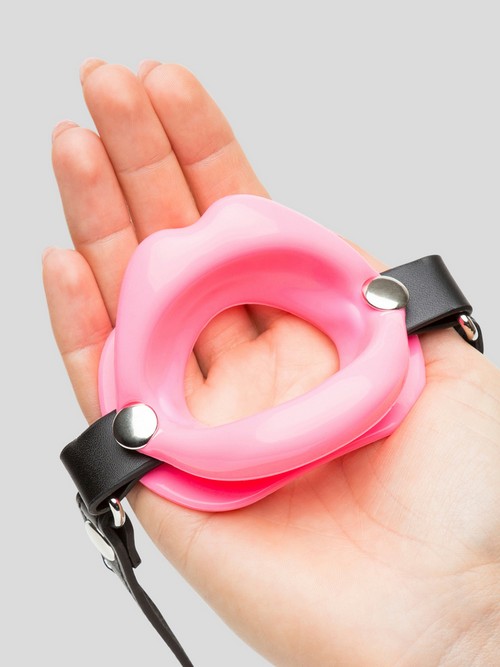 If you're planning to take sissy play further than dress up, this open mouth pink lip gag is great for submission, humiliation and coerced sissy play.
CB-6000S Short Pink Male Chastity Cage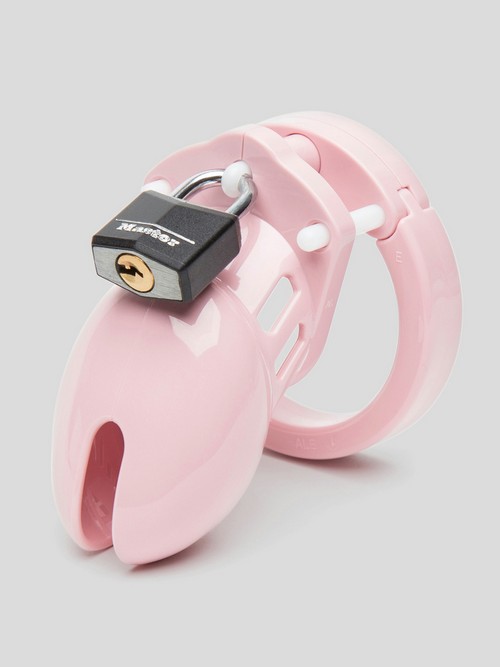 The BDSM version of 'tucking', this chastity toy takes your wang out of the picture with an adorable pink cock cage. You can't get a stiffy, so that makes you a sissy.