How Erotica Can Benefit Your Sex Life, by Cara Sutra
Books are one of life's great treasures. Whether you prefer to leaf through a paperback or swipe an e-reader, books unleash a world full of fantasy and magic upon your imagination.
What about erotica? Can erotic books enhance your sex life at all? Yes! In plentiful ways.
Shelve any thought of dreary tomes, these carefully crafted stories are fine dining for your heart and soul.
---
Reignite Your Sex Drive
Erotica is a beautifully effective instrument for seducing your own mind.
You can become completely immersed in saucy scenarios and kinky characters, resulting in a sexier headspace without any pressure to perform.
Dipping into an erotic book from time to time can help to reignite a currently lifeless libido, then pleasurably fan those flames to full strength.
---
Relax, And Have Better Sex
Reading is also a fantastic way to relieve stress. A plethora of book genres is now widely available both in stores and online, making reading an easily accessible escape route from the pressures of everyday life.
Claim some well-deserved time out and relax with a saucy novel, then enjoy an improved sex life – either alone or with your partner.
---
Enjoy Newfound Sexual Confidence
Sensual plots and seductive characters tease your imagination, keeping a smile on your face even between erotica reading sessions.
With provocative storylines at the forefront of your mind, you'll notice an increased awareness of your own sexual desires.
Saucy secret worlds will subtly boost your confidence, and remembering a particularly steamy scenes will give you an enigmatic glow.
---
Discover Tantalising New Role Play Ideas
It's easy to get stuck in a rut in your sex life, which then makes it difficult to get excited about doing the same old thing time after time.
Erotica offers you a vast array of new and appetising sensual dishes, with something to suit every pleasure palate.
You'll discover new role play ideas to enjoy with your partner, and may even be enticed by kinky play avenues such as sexy spanking and bondage.
---
Safely Satisfy Your Fantasy Cravings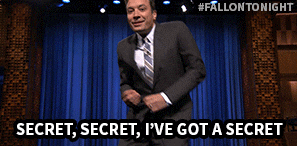 Once your libido is reignited, and you've kindled some seriously fiery fantasies in your newly awakened imagination, you might find yourself at a loss about how to make those fantasies reality.
Firstly, ask yourself whether playing out your fantasy would be healthy, appropriate or respectful. Secondly, recognise that you can enjoy fantasies which remain as fantasies for all time, and that's absolutely fine.
---
Reveal The Erotic Author In You
Refuelling your erotic imagination by reading sexy books could inspire you to do a little seductive writing of your own.
Are you up to the challenge? Putting pen to paper, or fingers to keyboard, can reveal surprising kinky depths. Amaze and arouse yourself by spilling out on to the page a filthy side you never knew existed.
Personalised erotica is also a highly romantic (as well as budget-friendly) gift for your lucky partner.
---
Become Inspired To Try New Sex Toys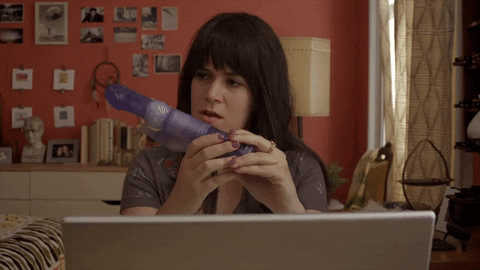 Yes, it's true... characters in erotic books sometimes use sex toys and sexy accessories.
If you're new to sex toys, or spoilt for choice while sex toy shopping, you could find some great inspiration between the pages of your next erotica adventure.
It just goes to show that sex toys aren't a replacement for your sex life, they're seasoning which helps bring out the full flavour.
---
Maintain The Intimacy A Long Distance Relationship
Keeping the sexy side of life on a constant sizzle is difficult enough for any couple, but retaining the heat in a long-distance relationship can be particularly challenging.
Erotica truly is your friend. Not only will regularly reading erotic books keep your own libido stoked, there are shared benefits, too. Reading the same erotic book together despite being physically apart can help retain a sense of closeness.
If you dare, you could read the naughtiest scenes to each other over the phone, or via a face-to-face messenger.
---
It's clear that erotic books have so much more to offer than mere temporary distraction. Incorporate some regular erotica sessions into your busy schedule and you'll soon reap a multitude of sensual rewards. Happy reading!
---
Cara Sutra is an award-winning journalist, blogger and reviewer. You can follow her on Instagram and Twitter, and find out more at carasutra.com.
---
You may also like: