How to Ask for What You Want In the Bedroom
Sex is wonderful, and there are probably few of us reading this who would disagree.
But, at times, it can be frustrating, embarrassing, and downright awkward. The most common woe I hear from friends is that they aren't getting what they want in the bedroom. Sure, sometimes what they want is a Champagne breakfast in bed, but we can't all have that everyday.
I'm talking about getting what you want between the sheets, and for some, the prospect of talking to a partner about this can be a scary thought. But it doesn't have to be.
The root cause for most people is that they aren't confident in communicating their desires, and for some, they aren't even sure what it is that they want.
Never fear! With these top tips you will soon have all of the tools you need to know what you want in bed - and how to ask for it.
---
Love yourself!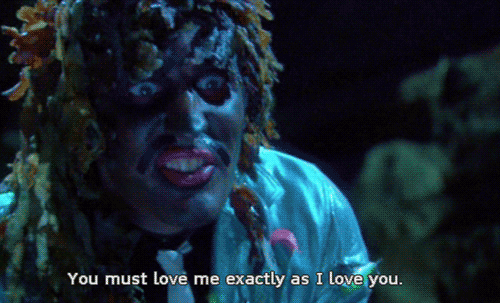 Learning what you like and dislike in bed is key to a satisfying sex life, and something you can easily discover all by yourself.
Masturbation comes with a whole host of health benefits (which you can learn about here), but while it can benefit your physical and mental well-being, it can also make for a more fulfilling sex life in the long run.
By exploring your own body, you learn what works for you and what doesn't, and becoming confident in this knowledge makes it easier to communicate these preferences to a partner.
So the next time you find yourself with a free evening, have a date with yourself. Set the mood with a few candles, some of your favourite songs, some fresh bed sheets, and let the fun begin.
Don't be afraid to experiment, and try a method of stimulation you wouldn't normally go for. After all, when we're alone and there's no pressure, we relax and allow ourselves to discover something brand new!
If you want to go all out, then why not treat yourself to some new toys? Start with something simple like a finger vibe, reversible stroker, or love egg vibrator, as they are perfect for playing with a partner after you've tried them out by yourself.
---
Communication is key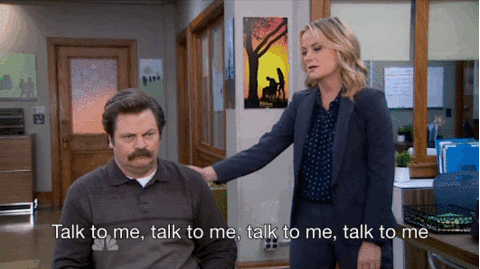 Unless you're dating a psychic, your partner won't know what you want in bed unless you tell them. While they would certainly have their perks, psychics are few and far between, and you'd never be able to surprise them on their birthday. So, it looks like you're just going to have to do it the old-fashioned way, and talk to your partner.
To start with, make a list of all of the sex acts you feel comfortable doing, ones you would like to try, those that are completely out of the question for you, and ask your partner(s) to do the same.
This gives you a handy guide of exciting new positions and techniques you can try, as well as a way to break the ice for desires that you may be unsure about vocalising.
If this is the case for you, then it's important to remember this is absolutely nothing to be embarrassed about. Many people share this discomfort, and struggle to discuss their sexual desires.
It may also be worth writing down which names you prefer using for body parts, as you'll feel much more at ease discussing sex and your body with a partner if you both use words you are happy with.
When it comes to the finer details of sex too, always remember that it is important to give your partner feedback both during and after. At first, it can feel like you're nagging or criticising their technique, but the end result is greater satisfaction for both of you.
Whether it's a simple "speed up", "slow down", or "a little to the left", the reaction that you give when enjoying sex more will erase any worries you have about them doubting their abilities.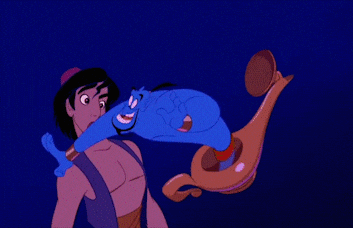 For example, during oral sex, if you are unsure about your technique, then have your partner sit on the edge of the bed while you are performing it and give them your hand. If they have a vulva, ask them to use their mouth on your palm to direct you as you go – or if they have a penis, then ask them to demonstrate on your finger.
Get them to mimic their preferred technique for receiving, and copy the movements they make with your own lips and tongue. It may sound like a lot of work, but believe me, the results are worth it and will leave you both extremely satisfied.
For that little extra confidence during oral sex, experimenting with flavored lubricants can certainly enhance your experience, and also put you at ease if you are nervous about how you taste.
---
It's all fun and games
Games can be a great way to open yourself up to new sexual experiences. We've all played that one game of Truth or Dare, Never Have I Ever, or Ring of Fire that turned a little bit naughty, and when you look back at it, I bet you wonder how you managed to be so bold and daring when you normally still giggle at the word penis (admit it, I know you do).
Kinky Confessions Truth or Dare and Talk Dirty Playing Cards are both brilliant games for broadening your sexual horizons and experimenting with what you enjoy doing with a partner, as well as making for a great date night activity when you can't agree on what film to watch.
And who knows? Pretty soon you could be giving Christian Grey and Ana Steele a run for their money with your newfound bedroom confidence!
Lizi is a Sociology student at Northumbria University, often found blogging about as Some Angry Northern B*tch. While she may not have the solutions to the world's problems just yet, she certainly has some for your sex life.
---

---
You may also like: