How to be a Femdom: Dominatrix Ideas
There's more to being a femdom than thigh-high stiletto boots and leather-look lingerie. A femdom, often professionally called a dominatrix, refers to a female partner who's dominant in specific, planned sexual situations.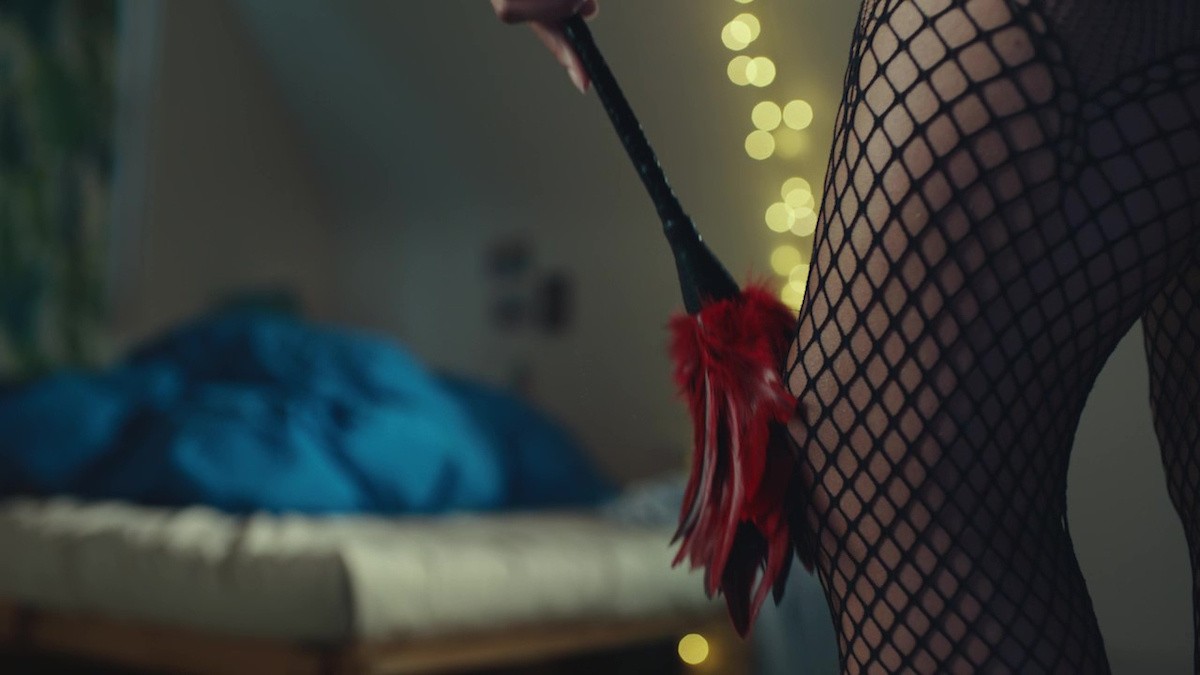 While you may not be looking for a career change into a professional Domme, many heterosexual couples find this role reversal sex to be super exciting. What's not to love about completely changing things up in the bedroom from time to time?
If you're seeking dominatrix ideas or guidance on how to dominate a man in bed, you've come to the right place. We'll get you whipped into shape and teach you how to be a sensational femdom. We promise to stop if you say the safe word.
Establishing dominant and submissive roles
Domination starts well before the lights are off and the doors are closed. For any kind of play with a power imbalance between partners, it's important to talk about things before the sexual situation heats up so you can both be comfortable and enjoy the moment when the time comes.
You should both be equally open to discussion and establishing some 'wills' and 'will nots' before you play. Be sure to discuss a safe word or safe word system – for example, a safe word should be something you would never normally say during sex, which indicates to your partner that play needs to stop right away.
You can also use a traffic light system, where regularly checking in with your partner yields a 'green' (keep going!), 'amber' (slow down, but don't stop) or 'red' (stop now) response. If one partner isn't able to speak, agree a non-verbal signal, such as giving them an object they can drop, if play becomes too intense and they need a break.
Once you have some ground rules on how your dom/sub play is going to go, you can starting thinking about how to dominate a man in bed.
Coming up with commands
Being a dominatrix is about being in total control while you're in the bedroom. For many first-time dominatrixes, this can be a little intimidating, especially if you're not used to sex power play where you tell your partner what to do.
To start off, establish the title your partner will have to use for you while you're domming. Common choices are 'miss' and 'ma'am', but choose any title that makes you feel dominant and sexy while making your partner feel submissive. Speaking of your sub, you'll need to decide what they're going to be called, too – we're partial to 'plaything' or 'naughty boy'.
Using titles this way helps establish the scene as a dom/sub scenario, and helps both of you get into the moment. Examples of commands you may like to try on your sub are "Look at me when I'm talking to you.", "Kiss my feet." and "Hands off yourself, no touching."
Look the part
How many dominatrixes have you seen in lacy white lingerie and a garter belt? Probably not many – and part of that is because looking the part helps you feel the part. For a classic domme look and feel, check out our selection of Latex Clothing & Fetish Wear.
Clad yourself in PVC or latex and you'll feel like a femdom in no time. If latex and PVC seem like too much maintenance for you, an easier option may be an item from our Fierce line, like the Lovehoney Fierce Wet Look Zip-Around Catsuit.
Tease him with sex toys
No one would expect you to dominate a man in bed without the appropriate equipment.
Consider using toys that you're in control of, like cock rings, cock cages and butt plugs (especially vibrating butt plugs, to make sure you're the best of the best in the bedroom. Here are a few of our top recommendations: