How to Explore and Enjoy Double Penetration
Double penetration (DP) describes the simultaneous penetration of the body at two points.
It is also used to describe a scenario where two people use the same toy at the same time, like a double-ended dildo.
Not just for adult performers or lesbian couples, double penetration can be enjoyed by everyone.
Some people enjoy the feeling of several orifices being penetrated at once.
Simultaneous stimulation of the butt, the mouth and the vagina (if you have one) can make for mind-blowing sex if it's done correctly.
Other couples want to experience what it's like to use the same toy together, which can be intimate and arousing at all once.
You may enjoy double penetration for no clearly defined reason at all, and that's totally cool as well.
There's no need to justify your sexual pleasure to anyone.
---
Generally, the standard double penetration combos are as follows:
Mouth-Vagina: your mouth and vagina are penetrated
Mouth-Anus: your mouth and anus are penetrated
Vagina-Anus: your vagina and anus are penetrated
Vagina-Vagina: you and your partner share a toy which penetrates both your vaginas
Anus-Anus: you and your partner share a toy which penetrates both your anuses
Double penetration can take place during group sex, couple sex or during masturbation.
The penetration element can be from a penis, a finger or hand, a sex toy or a combination of all three.
Can you see why people love DP? There's so much scope to it when you think about all the combinations you can try.
If you think DP might be your thing, here are some ways you can start to explore and enjoy the act.
---
1. The Right Equipment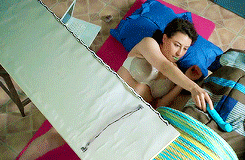 Decide on what you'd like to use for the penetration element. You or your partner may prefer to keep it simple to start with, just using fingers or a penis.
If you want to explore DP on your own, if you're not a fan of penis, or if on the contrary, you'd like to throw another phallic-form into the mix, double-ended dildos are worth looking into.
Double-ended dildos have two insertable ends instead of just one.
When we talk about beginner-friendly toys, double-ended dildos are not usually the first thing that springs to mind. This is because they are generally quite sizeable.
If you're going to be sharing the same toy at once or want something that's going to penetrate both your vagina and anus, length is going to have to factor into the design.
Don't be intimidated though, because as with all sex toys, there are beginner-style double-ended dildos as well as dildos for the DP experts among us.
Curved Double-Ended Dildos
Curved double-ended dildos like the BASICS Mini Double Penetration Dildo or the Lovehoney Double Up Silicone Mini Double-Ended Dildo are C-shaped, making them perfect for solo DP play. The C-shape is also great for controlling the depth of penetration and gives you added peace of mind.
Both dildos have one larger realistic head and one smaller realistic head. The latter is ideal for anal penetration.
Double-ended dildos like these are great for those who are new to double penetration.
Longer Double-Ended Dildos
When we say 'longer double-ended dildos', we mean long! We're talking 18 inches, like the Doc Johnson Crystal Jellies Realistic Double-Ended Dildo.
Lengthy, flexible double-ended dildos like this one are perfect for sharing as well as solo play.
Strapless Strap-Ons
No straps, no fuss, no worries! Strapless strap-ons are designed to be worn internally by one partner who then penetrates the other.
An added benefit of toys like the Lovehoney Double Wow Strapless Strap-On Dildo is that they can be used for pegging as well as DP.
For a well-rounded selection of double-ended dildos, head to Lovehoney's double-ended dildo section.
---
2. Lube Up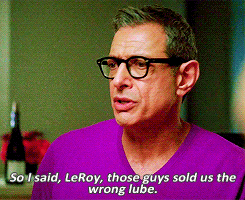 Lube is important for run-of-the-mill penetration, but it's crucial when both your butt and vagina are involved.
The lube that's best for you will depend on if you're using a sex toy, what that sex toy is made from, whether you want a flavored lube or a lube specifically designed for anal sex.
Read Which is the Best Lube if you're unsure what you should slather on.
---
3. Go Step-By-Step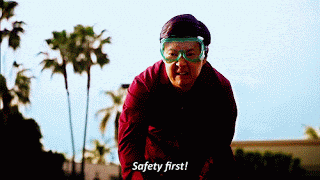 When you begin exploring double penetration, you'll need to go slow.
Doesn't matter whether you're the Penetrator or the Penetratee (is this a real word? Whatever, it is now) – ramming multiple full orifices at once when you're still new to the game is not advisable.
If you and your partner want to try sharing a double-ended dildo, for example, you each should practice using it solo before you dive right in.
Getting ready to make your strapless strap-on debut? Wear it solo and experiment with the sensations before you penetrate someone else with it. Breaking your play down into single steps should allow for safe, injury-free DP when the time is right.
---
Double penetration can be a delicious, sensory overload so it's an act well worth exploring if you're interested.
Remember to do your research and take things slowly, as you would with any new sex act, and you should end up having double the fun!
---
Audrey Andrews is a student blogger for Lovehoney. In her spare time she loves to do craft, but would not advise knitting your own condoms.

---
You may also like: