How to Get a Bigger Penis
It's rare to find a man who is satisfied and confident with his penis size, and this isn't an anxiety that is confined to the modern day man. Men have been going to lengths (hehe) of varying degrees for thousands of years to get a bigger penis.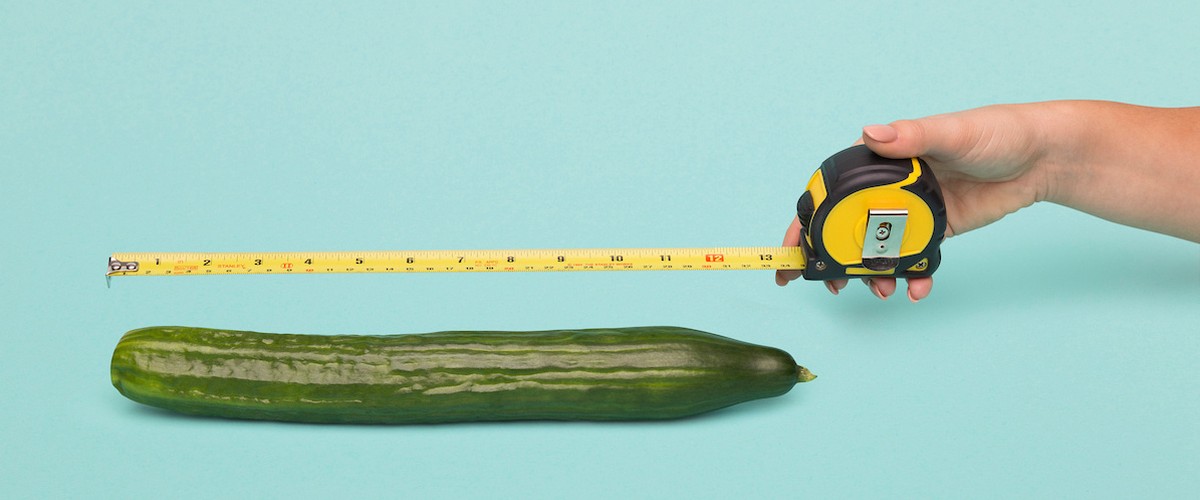 The Topinama tribesmen of Brazil actively encouraged poisonous snakes to bite their penis to cause it to swell and enlarge. Whether they could resume normal sexual activity afterwards is another matter, but the question of 'does size matter?' is age old and very much an ongoing concern for most penis owners.
There are lots of reasons why men may want to increase the size of their penis. Some want a bigger dong for visual purposes, while others feel that their partner would benefit from a fuller erection.
But remember, when all is said and done, it's not the size of your penis that matters, but what you do with it that counts!
How to Get a Bigger Penis
Bigger is often portrayed as better in the world of penises, but this is largely influenced by the easily accessible nature of pornography in which extra large dongs are pushed as being the requirement for incredible sex.
Advertising and popular culture have long been marching to the same beat and pushing that bigger is very much better, but let's take a look at what the good old stats are telling us.
According to Medical News Today, the average flaccid penis length for US males is between 2.75 to 3.94 inches, with the average erect length coming in at between 4.72 to 6.3 inches.
But does penis size matter? In short, no. Size has no bearing on the ability to give, or indeed receive intimate pleasure.
Wherever you fall on the average penis size spectrum, if you're looking to experiment with your penis size, we've got some handy tips for you that don't involve being bitten by a poisonous snake (always a bonus):
Hollow strap-ons can be used during sex to ensure you'll always have a strong, long-lasting erection, and are suitable for both flaccid and erect penises.
An instant way of extending your penis size and/or girth – simply strap it on, slip your penis into it and play.
Penis pumps help you maintain a bigger, stronger erection for solo play or sex. Penis pumps are excellent for helping you increase the size of your penis and strength of your erection, either temporarily or over time if you regularly work at it.
After using a pump, you may see and feel an increase in the girth of your penis more so than the length.
How to Use a Penis Pump
Most penis enlargement pumps have an air tight cylinder that's placed over the shaft of your penis - excluding your balls (unless your pump is specifically designed for your scrotum) - to create a vacuum/suction to enlarge your erection.
When the airtight cylinder is placed over the shaft of your penis it encourages blood flow into the tissues that give you a strong erection.
As the blood flow to the shaft and head of your penis is increased, the erectile tissue expands to accommodate the influx of blood, which may mean a more hefty erection for you.
Squeezing the hand pump attached to the cylinder of your penis pump increases the suction in the tube, gradually increasing the blood flow to your penis. You have total control over the frequency of pumps and the pressure applied to your penis.
Our How Does a Penis Pump Work? guide is brimming with further advice.
Best Positions for a Small Penis
It's important to note that there are many more factors than the size of your penis that contribute to 'good sex', and it's very much a case of how you use your penis that is key to satisfaction and confidence for both partner's during sex.
If you want to know how to have sex with a small penis, and be pretty damn good at it, let us tell you the ins and outs (pun very much intended) of how to do so with our Top 5 Sex Positions for Guys with a Small Penis:
1. Crossed Lovers
Missionary doesn't usually work for front vaginal wall action. Crossing her legs tightens the vaginal canal and angles, and welcomes your entire penis length for full scale penetration.
How: She gets into position, on her back with legs crossed, while you crouch above.
2. Doggie and the Butterfly
This position combines deep, front wall specific penetration with easy access to the clitoris for direct and constant stimulation.
How: She's on all fours. You kneel behind and penetrate, holding her by the hips.
3. Space Hopper
You get off on watching her ride you. Plus, you has a prime view of her bottom! The angle makes her feel particularly tight.
How: You lie back, she faces away from you and gets on top.
4. The Cover-Up
This position opens up your hips to allow her to take in your full length, while the angle of penetration gives her a tight grip.
How: He sits, she lowers herself onto his lap. Both keep their upper torso close and cuddly.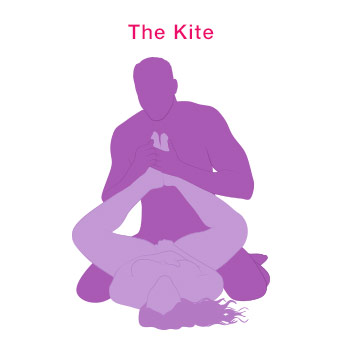 5. The Kite
It's a fantastic position for deep penetration which is a win-win for both of you. Plus, she can stimulate her clitoris and breasts to take her pleasure to the next level.
How: She lies on her back with her feet together and knees opened out to the side. You straddle her with your knees either side and hold her feet for maximum control of each thrust.
Best Penis Enlargement Toys