Pimp Your Ride: How to Get the Most From Your Wand Vibrator
No matter your sexy style, everyone should own a wand vibrator. Versatile, easy to use and oh so very powerful, wand vibrators are (quite rightly) one of the most popular sex toys on the market.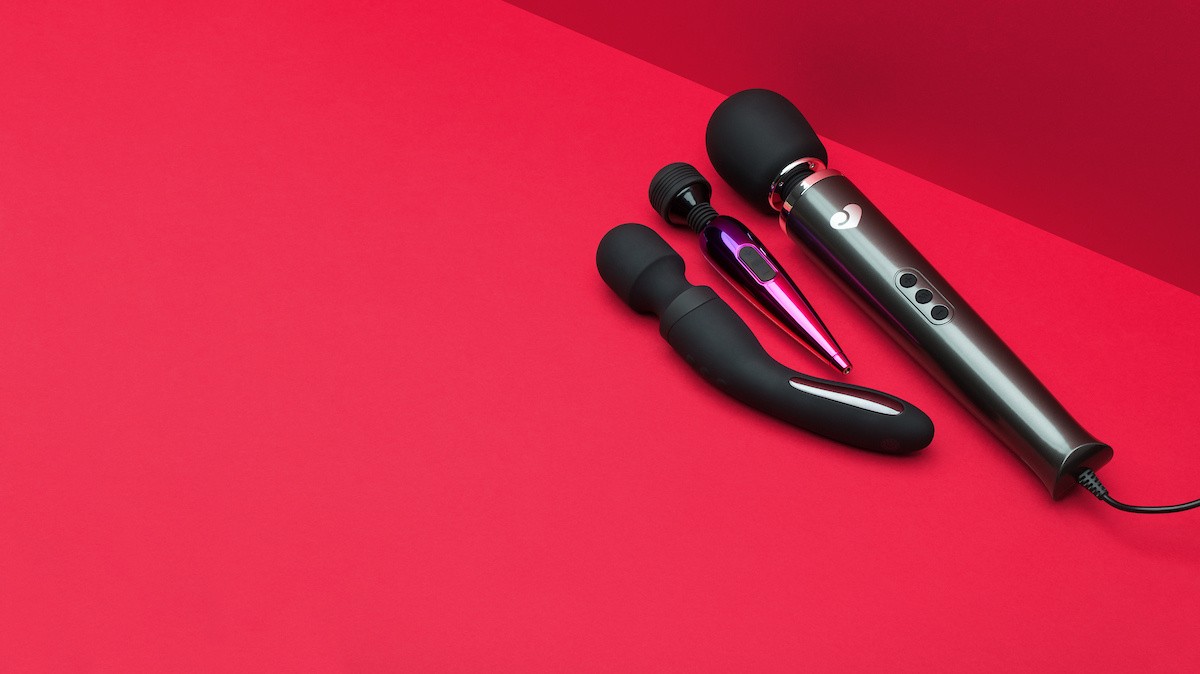 If you're wise enough to own one of these bliss-filled bad boys, you'll know they're great for solo sessions as well as couple's play, and that for external stimulation there's no toy quite like them. However, what you may not know is just how diverse and thrilling these vibrators can be.
There are so many ways to enjoy your wand vibrator and make the most of your saucy investment, however if we listed them all here you would be here all day and that would seriously cut into your masturbation time. So, in this blog we've shared five of our favourite ways to get the best from your wand vibrator. Try them today, thank us later.
Invest In Wand Vibrator Attachments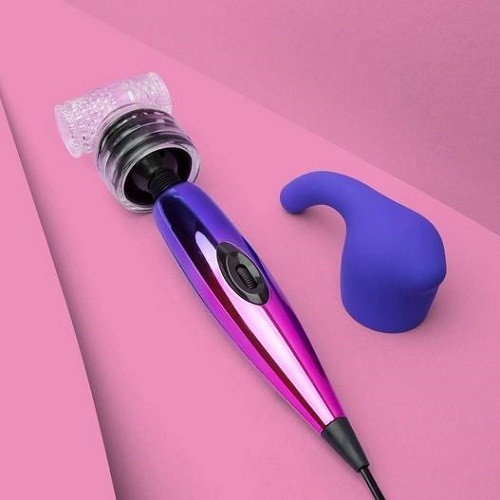 Wand vibrators are famous for their talents for tantalizing your external erogenous zones, but what you may not know is they're also brilliant for internal stimulation - All you need is the right attachment.
Simply by investing in a few different attachments you can transform your wand into a plethora of other toys, diversifying your sensations and keeping your play interesting.
For example, let's say you fancy involving your G-spot into the fun. Pop the Lovehoney Deluxe Wand G-Spot Head Attachment over the head of your wand, and hey presto you have a vibrator with expert G-spot seeking abilities.
Or maybe there's a penis in your life looking to share the buzz, add the Lovehoney Hummer Masturbator Wand Attachment over your vibe and it's transformed into a vibrating stroker.
Wand vibrator attachments come in many shapes in sizes. However, the majority of them are formed in stretchy silicone or TPE plastic, as this allows them to stretch over the head of your vibe with ease.
Getting your hands on a selection of wand attachments is a really easy and economical way to build up your toy box. Check out our selection of stroker attachments, g-spot attachments, and anal play attachments here.
Discover The Best Positions For Wand Vibrators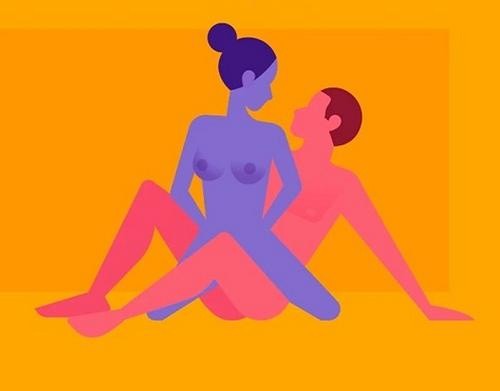 Anyone who has a wand vibrator will know they make a great addition to penetrative sex. Whether you're holding it against your balls, or your clitoris, the wide surface area of the head and the powerful vibrations of the vibe send waves of pleasure all throughout your body. However, some positions lend themselves better to wand play than others.
If you or your partner have a vulva, positions like doggy style are perfect for incredible blended stimulation. While one person penetrates the other from behind you can use the wand to simultaneously stimulate your clitoris. Due to the powerful nature of the wand and angle of the thrust both partners should be able to feel the vibrations.
Another great choice for vulva owners is reverse cowgirl. Sitting on top of your partner, while facing towards their feet, you can hold the wand against your clitoris while you grind. Again, due to the impressive power of the vibe, both of you should be able to feel the buzz.
For people with penises, a wand vibrator is still a great way to amplify penetration, but what you need to look out for is positions where you have good access to your balls. Remember to hold the wand gently against the balls on a low setting at first, as the stimulation can feel quite intense.
Other fun positions to add your wand to:
Double Up On Toys
They say two heads are better than one, and it's never been quite so true as it is with sex toys. While we know wand vibrators are the bees knees (and then some) when it comes to powerful vibrations, they can't be in two places at once. That's why doubling up on toys is an incredible way to maximise your pleasure.
Wand vibrators pair with a wide range of other sex toys. There are literally hundreds of ways to up the ante on your play. For instance...
Say you've got a vulva and you fancy going after the elusive blended orgasm, simply pop your wand against your clitoris and insert a nice firm dildo, like the Desire Luxury Beaded Stainless Steel Dildo into your vagina. The dual stimulation will be similar to using a rabbit vibrator and should be intensely pleasurable.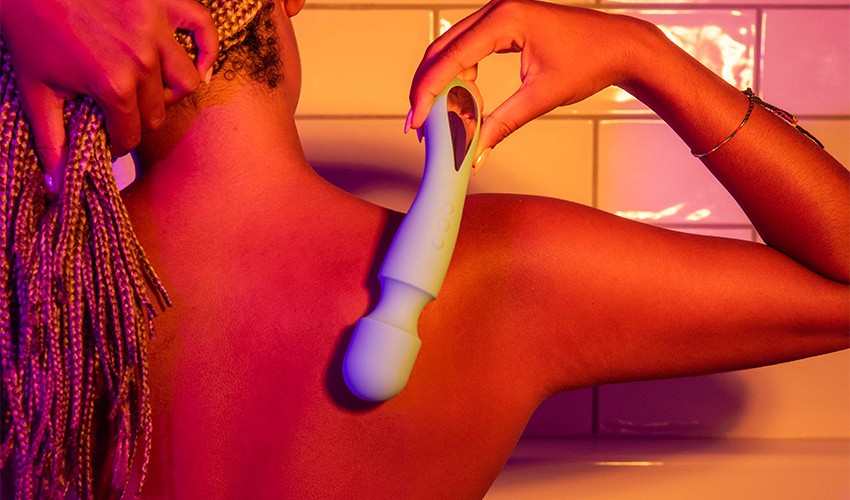 If you have a penis try pairing it up with a stroker, like The Arcwave Ghost Silicone Reusable Reversible Textured Stroker. Start by adding a good splash of lube to your penis and the Ghost before working it up and down the shaft of your erection. Then, with your other hand hold the wand vibrator against your balls, or slightly lower towards your perineum. The combined sensation should add a new dimension to your pleasure. Just make sure to go slow with the wand against those balls!
Sit Down On It
Sex with another person can get formulaic if you don't mix it up a bit - the same is true when it comes to sex with yourself.
A pretty common masturbation position is lying on your back, legs up, while your hands get busy with your front, but to get the most of your wand vibrator you should consider turning that on its head.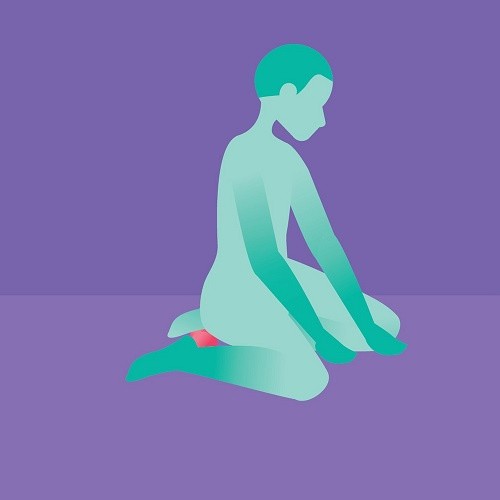 Instead of lying flat, try sitting up in a prayer position, or on your hands and knees. Then, positioning your wand against a pillow or flat on your bed, use your hips to grind into the head of the wand. As you rock back and forth you can stimulate more nerve endings, including the ones around near your butt.
Another great option is to pop your wand vibrator on a chair and sit down on it so that the bulb rests against your clitoris. You can then rock into the vibrations or bounce yourself up and down.
By changing how you position yourself and your wand vibrator you will be able to unlock a whole new host of sensations. Grinding against your wand is also a great option for people who find direct vibrations against their bits too intense. By rocking against the vibe you get more control over the sensations.
Try Edging
Edging is a term used to describe the act of purposely delaying your orgasm in order to make it more powerful when you do eventually come.
Edging can be done on your own, or with a partner. You can do it with your hands or during sex, but we find vibrating sex toys are probably the easiest way to explore this kind of play, as you can quickly remove the source of the stimulation.
Wands are particularly good as they are perfect for stimulating your external zones, so unlike rabbit vibrators, butt plugs, or g-spot vibrators, you can pull them away from your bits or turn them off in a drop of a hat.
To try edging with your wand vibrator, hold the bulbous head against your clitoris (for penis owners try holding it against your balls, while you use your other hands to stroke up and down your erection).
Then, as you feel yourself grow closer and closer to orgasm, pull the wand away from your body and remove all stimulation from your bits. Take a few moments to regain composure and then put the wand back. Repeat this several times until you just can't take it anymore.
Edging can result in an intense, more powerful orgasm, so it's definitely worth a try!
Discover your perfect wand vibrator