How to Give a Good Blow Job
Ahh, fellatio. The humble blow job. The penis-pleasing cousin of cunnilingus. If you're looking for tips on how to give a good blow job, you've come to the right place.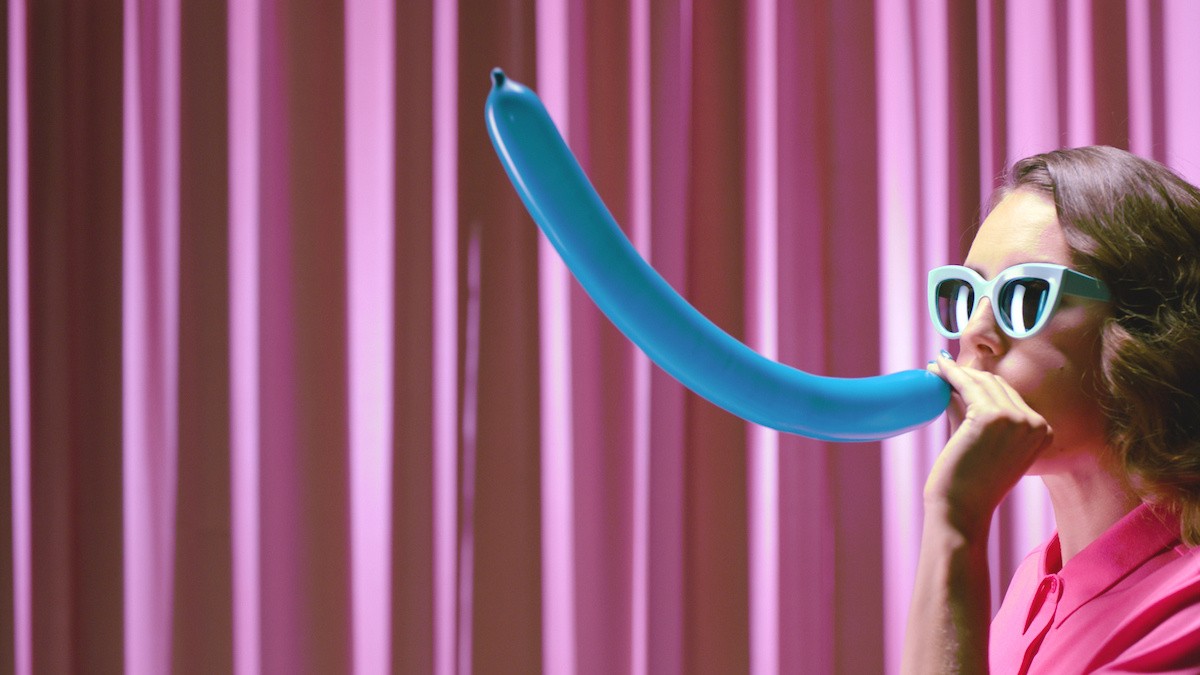 Now, there's no one piece of advice that will magically make your blow job game completely unbeatable. Blow jobs are different for everyone: what one person likes, someone else might hate. That's the way it is with most things sexy.
That said, just like with cunnilingus, there are a few tried and true blow job techniques that have been found to perk up most penises. We're here to share those techniques and the best toys for blow jobs with you so you can become a blow job master.
Preparing to give a good blow job
The best way to prepare to give a blow job is to want to give a blow job. Feeling relaxed and aroused can help you get excited about giving your sexual partner pleasure. Start off with a makeout session and some heavy petting to get yourself in the mood and then work your way downtown.
Another great way to spark desire in both parties is with sensual massages. Take turns giving each other a rub down until relaxation and arousal are aplenty.
Lovehoney Oh! Cherry Kissable Massage Oil 1.0 fl.oz
One way to seamlessly transition from regular massage to mouth massage is with delicious edible oils like the Lovehoney Oh! Cherry Kissable Massage Oil. Apply the fruit-scented oil and start off using traditional massage techniques, starting at your partner's neck and working your way down to their feet. After giving them a full-body rub down, work your way back up to their pelvic region. You can then pair standard kneading and stroking with little licks, nibbles, and kisses on their inner thighs. Once you're both ready to start the show, use your tongue to travel up to their penis in one long licking motion. Now that's what we call a massage with a cherry on top!
What customers say: "Smells amazing, cherry is my favourite and this really delivers, it has a mouthwateringly sweet scent that's strong but not overpowering at all. It feels really nice on the skin and glides on without leaving a sticky or tacky residue, and makes massages feel even better."
If this is the first time you'll be giving them oral sex, it's always worth asking the question of whether they want you to. A sexy "do you want me to go down on you?" or "can I see what you taste like?" will never go astray. Plus, 99% of the time they are going to give you a big fat "YES PLEASE".
You'll also want to drink lots of water if you are planning on giving head later - a dry mouth during oral isn't fun regardless of whether you're giving or receiving. You can also combat dry mouth with lube. You can use any type of body-safe lubricant you like for fellatio, but since one partner is going to be licking quite a lot of it, many couples enjoy using flavored lubes during oral sex. Why not pick up a set of multiple flavored lubes like the Doc Johnson Good Head Flavored Lubricant 5 Pack and try out a whole host of flavors to make your peen even more dicklicious?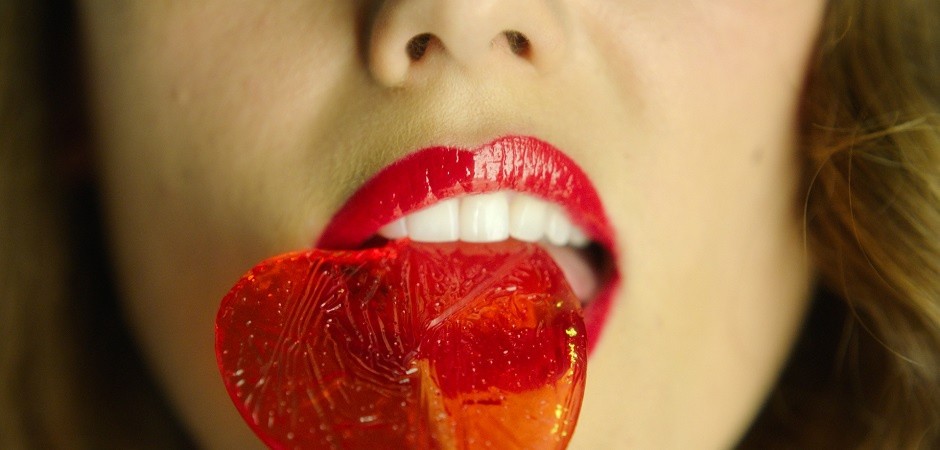 13 tips on how to give the best blow job
When it comes to fellatio, different people with penises will like different things, so if it's your first time going down on your partner, take a moment to ask how they like to be stimulated. They'll know their own body best, after all, and by communicating with them, you'll be in a better position to make them feel amazing.
If they've never had a blow job before – and don't know what they'd like or dislike – or you just want to know how to give a good blow job, you can try following these tips to start you off.
1. Get your head in the game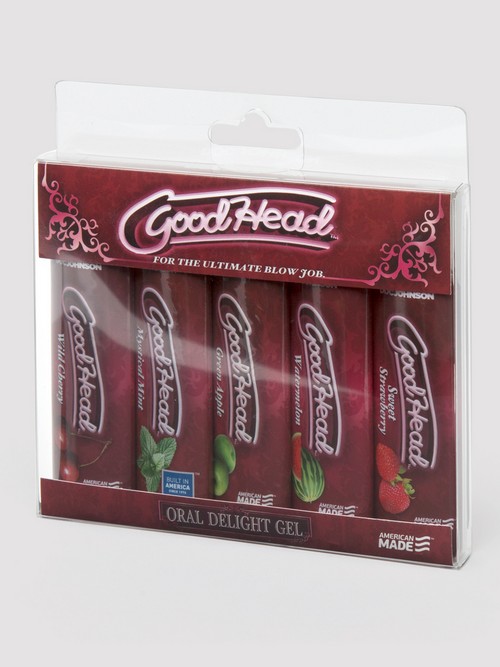 While we're all for doing whatever comes naturally to you in the bedroom, going into a blowie with a bit of purpose is always a good idea. Are you going to get in there with lots of lube and put your lips to work on the tip or are you going to start slower with just your tongue making its way up and down the shaft?
Decide on a game plan but be flexible. Get a sense of what the receiver is responding well to and do more of that.
2. Mix it up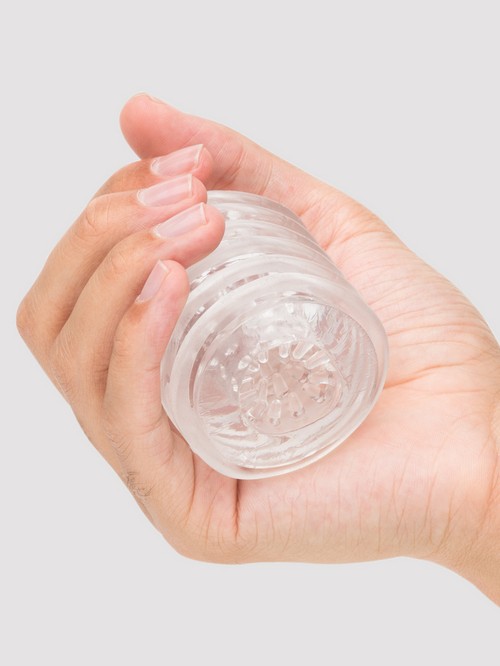 In essence, a blow job is actually just a fantastic hand job combined with mouth action. Think of your hands as an extension of your mouth and use them to rub the shaft while you focus your oral attention on the head.
Snazzy Hand Techniques
There's far more for your hands to explore than your standard up-and-down motion. Pair these shaft-focused hand job tricks with your mouth on your partner's head for a next-level BJ. And be sure to use plenty of lube for easy gliding!
The Pepper Grinder
Close one hand around the base of your partner's shaft and place the other in the same fashion directly above it, covering the full length of their penis. Then, twist your hands in opposite directions. The result? Stimulation of their entire Johnson with sensation variety that's sure to drive them wild.
The Shower Stream
Place one closed hand directly below the penis head, and with a firm grip, stroke downward. The moment your hand reaches the base of your partner's penis, repeat the same action with your other hand. Repeat this process indefinitely for a steady stream of delicious stimulation.
Want to wow your partner with your handiwork? Enlist the help of a lubed-up open-ended stroker that simulates oral sensations like the Lovehoney Head Master Double Texture Blow Job Stroker for variety. You can use the stroker for constant shaft stimulation while your tongue provides focused attention to the nerve-rich frenulum and penis head.
Don't forget to use your hands and mouth elsewhere too. Try massaging your partner's thighs if they're laying down or grabbing their ass to pull them towards you if they're standing up.
3. Get into a rhythm
Take your time getting down there and don't jump into sucking straight away; instead, begin by kissing around the penis and then lightly licking it up and down.
Make some exploratory motions with your tongue, focusing your attention on the head and frenulum.
After you've started steaming things up with licks, sucks, and touches, you should settle into a consistent rhythm. Begin slow and gradually get faster for the best results.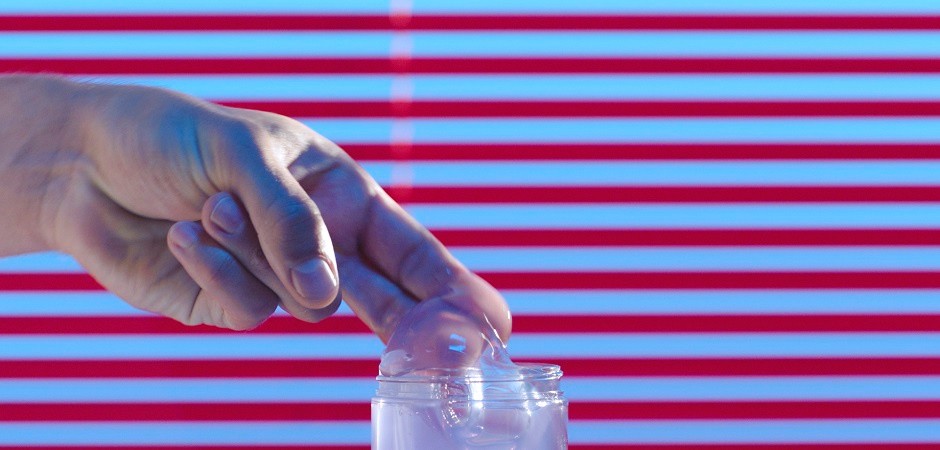 4. Don't forget the balls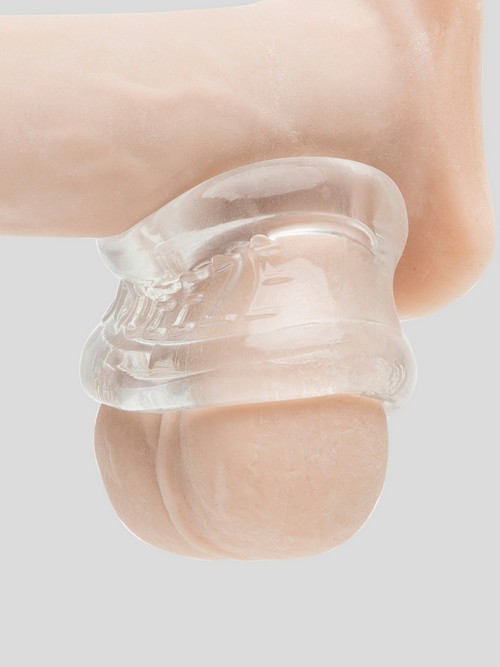 Testicle tickling isn't for everyone, but many people love it. Try licking, sucking and gently cupping the balls with your hands while performing fellatio or using a ball toy like the pictured Oxballs Squeeze 2-Inch Ball Stretcher.
Be sure to listen carefully to your partner's response and be very gentle – balls are sensitive. Avoid using your teeth.
5. Consider eye contact
Don't spend the entire time staring your partner down but making eye contact at a few choice moments can be both arousing and intimate. Take the penis deep into your mouth then look up into your partner's eyes while you slowly pull back, or while you lick the length of the shaft.
Just keep in mind that they might be too busy enjoying your BJ skills to notice at first.
6. Give your tongue a workout
Your tongue is one of the keys for giving amazing head - use it.
As we spoke about earlier, licking the length of the shaft is an epic way to start and break up some penis pleasuring but you can use your tongue throughout the whole time. Try flicking, holding pressure or swirling it on the tip of the penis and the sensitive frenulum while your lips are wrapped around the shaft.
You can move your mouth up and down the shaft simultaneously with these movements or if your jaw is getting sore, give it a break while your tongue and hands do the work for a bit.
7. Let them know you're having a good time
Enthusiasm can be the thing that makes or breaks a blowjob. Ask anyone with a penis – your technique can be impeccable, but if you don't seem like you're enjoying yourself, it's just not going to be great head.
There's no need to go overboard with fake moans, but some enthusiasm can make it a 10/10 experience for your partner. Plus, a little hum along the shaft will rarely go awry.
8. Talk to them
If you're not sure you're on the right track with your moves, ask your lucky lover if what you are doing is their cup of tea. A simple "do you like that?" or "tell me what you like" will open the floor to them to give you some guidance if you need it. If they tell you to keep going, keep going.
On a similar note to tip 10, sometimes there's nothing hotter than being told how good you taste. It helps the receiver to relax and shows them everything about the situation is a turn on for you too.
Please note: We're not saying you need to strike up a full conversation while your head is in their nether regions. Keep it to a minimum.
9. Add a toy to the mix
Your mouth probably does wonders on its own but bringing in a toy will take your BJ game to a whole new orgasmic level.
Try holding an open-ended stroker like the Lovehoney Head Master Vibrating Blow Job Stroker in your hand, stroking up and down or twisting it at the base while you lick, suck and caress the tip and frenulum with your mouth. This is an excellent technique for anyone but particularly if the receiver's penis is on the larger side.
A finger vibrator will also do wonders here. Have your hand explore their sensitive spots while your mouth is working on their erect penis; touching the vibe to their nipples, stomach, inner-thighs, butt cheeks, perineum and on the outside of their anus (if that's something they're into).
10. Keep them guessing
You might have blowjob techniques which you know are guaranteed to leave your lover satisfied every time but that doesn't mean you should follow the same recipe every time.
Not knowing what your S.O. is going to do next when they go down on you makes blowjobs so much more exciting. Get creative with building anticipation, different positions and combinations and they won't know what hit them.
Not sure what was hitting the spot? Ask your partner later on (not straight after) which moves ticked all the boxes and which might not have been up their alley.
11. Try some anal play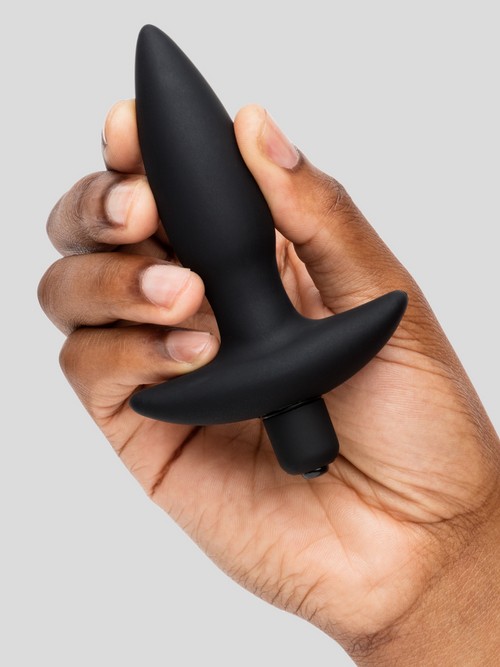 The area in and around the anus has a cocktail of nerve endings just waiting to be stimulated. Inside the rectum is also the home of the P-spot, a super sensitive area thanks to its close proximity to the prostate which when stimulated, can lead to explosive orgasms.
Before venturing down into what could be unknown territory for them, ask your partner if it's something they are open to exploring.
If it's something they are new to, a simple finger massage around the rim is a good place to begin before moving on to anything internal. A butt plug or prostate massager like the pictured Lovehoney Butt Tingler will also do wonders here while keeping your hands free to tend to other areas. Make your blowjobs a full body experience and they won't be easily forgotten.
The skin between the balls and the anus is called the perineum and is a great erogenous zone to stimulate and massage with your fingers when going down on someone. These moves are about covering all the bases to discover the tricks which your partner goes crazy for whether they know it yet or not.
Best perineum toy:
We-Vibe Verge App Controlled Rechargeable Vibrating Cock Ring
Playtime for him has never been so important. Slip into this vibrating ring and experience not only delicious constriction but an intense perineum massage to tip you over the edge. Controllable via remote, enjoy hands-free pleasure, together or alone. A unique and comfortable design, crafted from silky smooth silicone sits gently around the base of your penis and balls, transmitting stimulating vibrations to the perineum and beyond.
What customers say: "The toy is excellent at giving deep, rumbly vibrations to the perineum if that's up your alley."
12. Breathe!
It sounds simple but focusing on what your hands, tongue and mouth are doing while trying to keep your teeth out of the way and not choke all at the same time can make it easy to forget you need air. Find a way to keep breathing while you suck or take breathing breaks and let your hands take over. Passing out is not how many people want this to end.
13. Work with different angles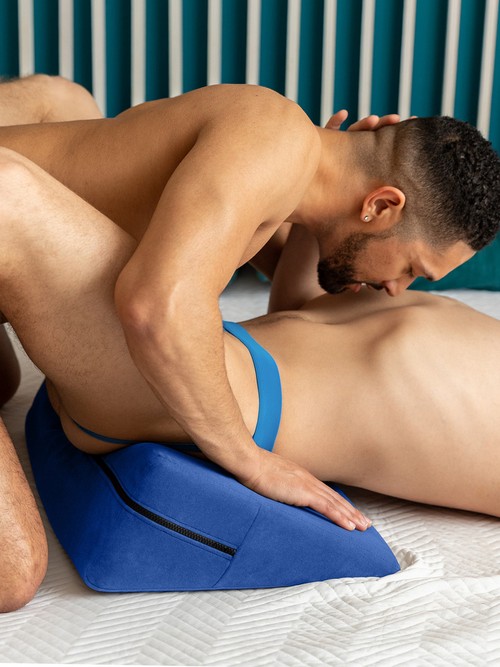 You know the hand and mouth signal they use in movies to symbolize a BJ? You might use this move all the time but if it's not something you've tried before, add it to your oral sex skills repertoire ASAP. The smooth texture of the inside of your cheek is very different to the back of the mouth and tongue and adds dynamic sensations to your session.
Don't stop the experimentation there, try underneath your tongue, the roof of your mouth and the back of the throat to see what works and drives your lover crazy.
If you decide you'd like to deep-throat their dong, firstly, don't feel like you have to, secondly, don't rush into it and thirdly, relax your throat muscles.
Another way to work with angles is to make them work for you. Sex positioners like the Liberator Wedge can make your job easier by bringing your partner's penis closer to your mouth, easing potential neck strain.
What NOT to do when giving a Hot BJ
Don't rush
Flying full speed ahead on a mission to make your partner cum can be good if you're strapped for time, however slowing things down to enjoy every moment of giving this pleasure is way more fun for everyone involved.
Be careful with your teeth
The skin of the penis is an extremely sensitive and thin area so coming into contact with hard things like teeth is a big no no. If you're worried you won't be able to avoid it, wrap your lips around your teeth or stick to the tip of the schlong while your hands look after the shaft.
Best positions for giving good blow jobs
Kneeling in front of your partner while they stand is a mainstay in porn, but there are plenty of other positions that give you great access and control over your partner's peen. If you are on your knees, spend time kissing their thighs first, keeping eye contact and building anticipation.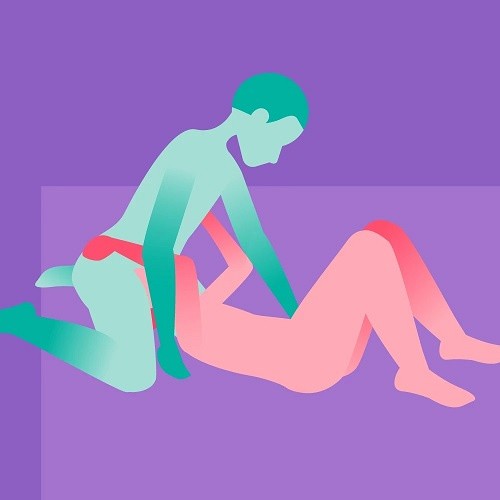 You can also try lying on your back and let them lower their penis into your mouth – that way they have control over the depth and speed. This is a great position if you're a fan of power play, but it's important to make sure you're both comfortable with what's happening. If you're the one receiving fellatio, check in with your partner – especially if you're going deep – and establish a safe signal, like a double tap on a thigh, as you won't necessarily be able to easily speak.
Lazy Lover
Alternately, have your partner lie down on the bed, then straddle one of their thighs – they'll be able to easily watch you while you go to town on their member. You could even cover both your bodies in massage oil, which will help your movements to become more fluid (plus it'll feel amazing for you, too).
And obviously, there's always the good ol' 69, if you can receive while you give and not lose momentum!
Blow job sex toys for solo play
If you're after solo-fellatio, you're in luck. There are loads of blow job simulators designed to effectively mimic the feel of a blow job with another person – check out just a few of our top picks.
Blow job strokers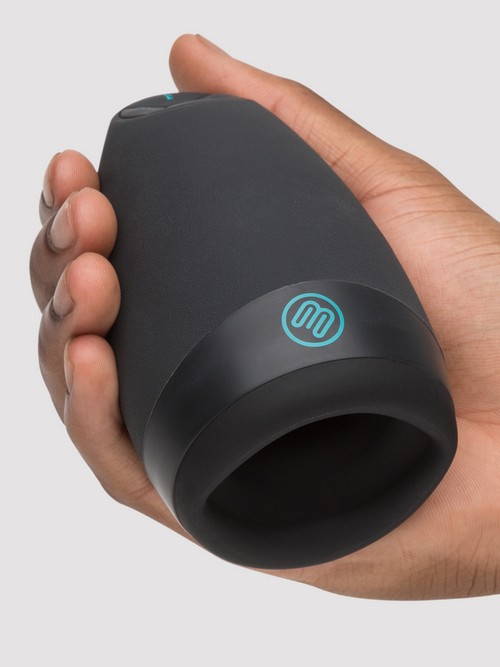 Realistic Mouths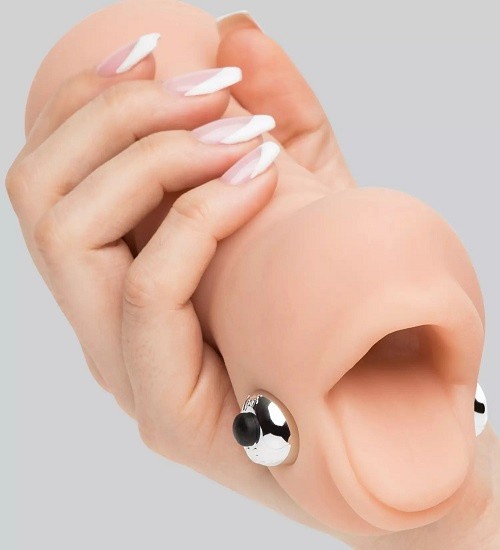 Common BJ Questions
Enhance your blowjob background knowledge to better understand your partner's pleasure needs.
What is a blow job?
Known formally as fellatio, the blow job is referred to by many names, including BJ, blowie, going down on someone, giving head and oral sex for men. Put simply, a blow job is when one partner gives their partner's penis some sensual attention with their mouth.
Blow jobs can be a form of steamy foreplay, a way to sneak in a quickie that doesn't involve getting completely naked or just a fun sexual treat you both enjoy.
What does a blow job feel Like?
The penis is full of pleasurable nerve endings, and most people generally enjoy having those nerve endings stimulated, whether by sex or oral stimulation. Mouths are warm, wet and occupied by one of the most powerful muscles in your body - the tongue - so they're great tools to use as part of sexual pleasure.
Particularly sensitive parts of the penis include the glans or head (both with and without foreskin), the frenulum (the elastic connective tissue on the underside of the penis shaft, right below the corona/ridge), the scrotum and testicles, and the perineum (the bit of skin between the anus and the scrotum).
When they are stimulated by the mouth and tongue, it can feel pretty incredible. Each area can bring a different sensation making them great to focus on individually and all together while giving a blow job.