How to Have the Best Sex Ever as a Disabled Person
Friday the 3rd of December marks the 29th International Day of People with Disabilities. Since 1992, the United Nations has promoted this day to support the dignity, rights, and wellbeing of people with disabilities, to provide better understanding of disability-related issues, and to push for better integration of disabled people into every aspect of the community.

Each year has a different focus, and 2021's event is no exception. This year, the theme of 'fighting for rights in the post-Covid era' calls for the recognition that people who live with disabilities are among the most affected populations amid the COVID pandemic, and asks for more meaningful investments into the socioeconomic building blocks which will reduce the barriers faced by people with disabilities
How being disabled can impact sex
Being disabled can impact sex in many different ways, from mobility issues to 'morning after' exhaustion. It absolutely does not, however, mean you cannot have a fun, satisfying, and fulfilling sex life! With a little forethought and experimentation, there are many 'workarounds' available to make sex and masturbating more comfortable for you.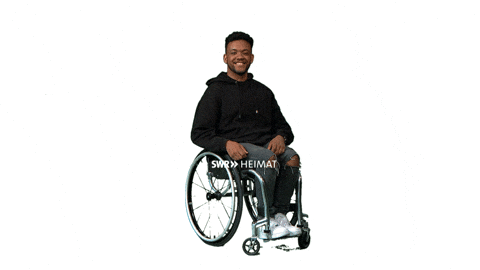 With new books such as The Handi Book of Love, Lust, and Disability, articles like Which Sex Positions are Best for People in Wheelchairs, and guides recommending the Top Sex Toys for Disabled People, there is more information and advice available for disabled people than ever before. And who better to hear from than those who are having fantastic sex lives themselves?
Over on the Lovehoney Forum, there are plenty of threads on disabled sex full of creative suggestions from our community members. Here are some of the forum's most popular recommendations for the toys and tactics you need to level up your sex life.
Solo sex recommendations
When it comes to masturbating, issues with hand control or limited mobility can make holding toys difficult. Luckily, there are many toys which are completely hands free, or can be controlled by an app once in place.
The We-Vibe Moxie is one such toy. This little panty vibe is held firmly in place using a magnet - just attach it to the crotch of your knickers, slip them on, and you're ready to go. The powerful vibrations can be controlled with an included remote control, or via an app on your phone.
If you have a smaller budget, Lovehoney's Venus Butterfly vibrator could be the answer to your prayers. This is a wearable clitoral vibe with a wired controller, so that once the butterfly is in place, you can lie back and get comfy.
"I have arthritis and some other issues that cause difficulty in my hands, and found the Satisfyer Pro2 works so well when my hands are bad - as I don't need to move it much to get off!"
Another option recommended by our forum is a toy mount. There are several different options available - adjustable ones with suction cups so you can attach your toy to a smooth, flat surface, holders specifically for Fleshlights to make masturbating with a penis easier than ever, and sex position cushions which allow you to 'ride' your toy for extra stimulation.
"I'm buying a toy mount next - hoping that will help out with weak wrists/joints as I've heard great things from others about them."
Many forum users shared that they experience limited sensation, due either to the medication they take, or issues related to their individual disability. If this rings true for you too, you may get a lot out of an orgasm balm. There are a variety of types available - some balms use menthol to create a cooling, tingling sensation, or arginine, which is a natural ingredient that increases blood flow to plump your clitoris and increase sensitivity. You may need to experiment to find the best kind of balm for you.
"LUBE LUBE & MORE LUBE! A MUST for anyone on any kind of medication. I'm in my mid twenties yet I'm on over 30 tablets a day, even if you're on 2 tablets a day, medication can really mess with libido & all sorts of things."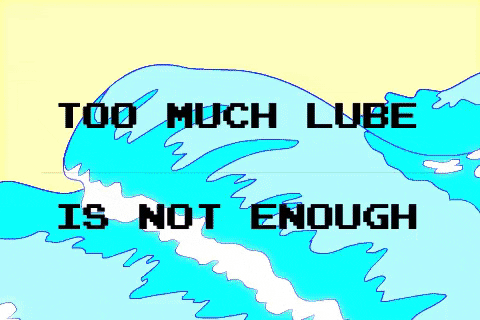 Coupled sex recommendations
For disabled members of the Lovehoney Forum community, one of the most common sex-related issues they experience is difficulty holding positions. Luckily, there are plenty of position enhancers that could come in handy!
The most highly recommended position support for great sex is the Liberator Sex Position Wedge. The 27-degree angle gives the perfect elevation for penetration, whilst allowing you to relax into the position and protect your joints. And if you're looking for something to assist with movement, the Liberator Rocking Cushion could help you avoid some of the next day muscle fatigue that so many struggle with.
"I struggle with positions that require my legs to be open. I find that restraints help me as I can use them to support my weight."
Bondage items are also a very popular option to make sex when you're disabled a little easier. You don't have to be into BDSM to benefit! Spreader bars can help keep your legs apart without using strength, restraints that connect your hands and feet can allow more mobile parts of your body to assist weaker limbs, and a sex swing hung from your bedroom door provides full body support.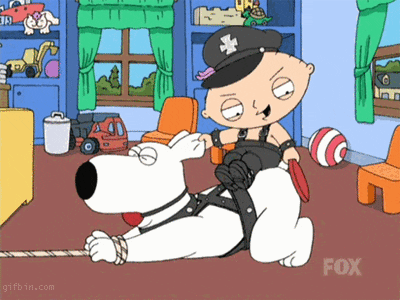 "The one that goes around your neck and keeps your thighs in position is an absolute lifesaver. My arthritis is in my hips & knees, with my back problems to it means a lot of positions are out of the question but this 'restraint' takes the pressure off your hips & lower back which is a huge help"
Trying different things
Everyone's body is different, and everyone's disability affects their sex life in a different way. It can be frustrating at times, but the overriding message our disabled customers want to share is that the frustration is worth it when you find what works for you.
Experimenting with a variety of positions and techniques - and having a supportive partner willing to experiment with you, if you're coupled up - can make all the difference.