How to Have Mind-Blowing Valentine's Day Sex
By Dr. Justin Lehmiller
Valentine's Day is going to look and feel a little different this year, given all of the ways that COVID-19 has upended our lives. Lockdowns and social distancing mean that many people won't be able to carry out their usual Valentine's traditions, such as dinner at your favorite restaurant followed by a trip to the theater.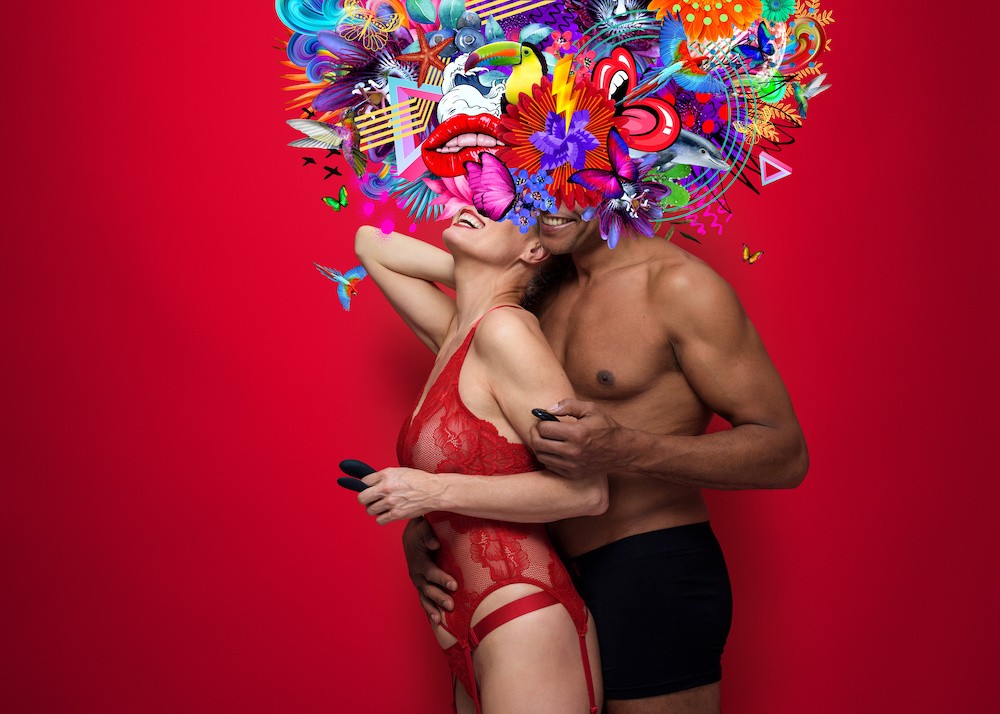 On top of that, many couples may not be all that excited about the idea of celebrating their relationship right now due to the many pandemic-related challenges they've endured. Many partners are feeling less connected, emotionally and sexually, due to a rise in stress and conflict. As a result, Valentine's Day might feel more like a chore than a source of excitement.
However, it doesn't have to be that way. In this article, I'm going to share some tips for overcoming these challenges, with the goal of making this a mind-blowing Valentine's Day that gives your intimate life the jump-start it needs for the new year.
Valentine's Day isn't just about spending time together—it's about spending quality time together
Many couples have been spending more time together than ever before. Between lockdowns, working from home, and not having our usual social outlets, the overall amount of time spent together has increased for most people who are living with a partner. Paradoxically, however, despite seeing each other more, many of us feel disconnected.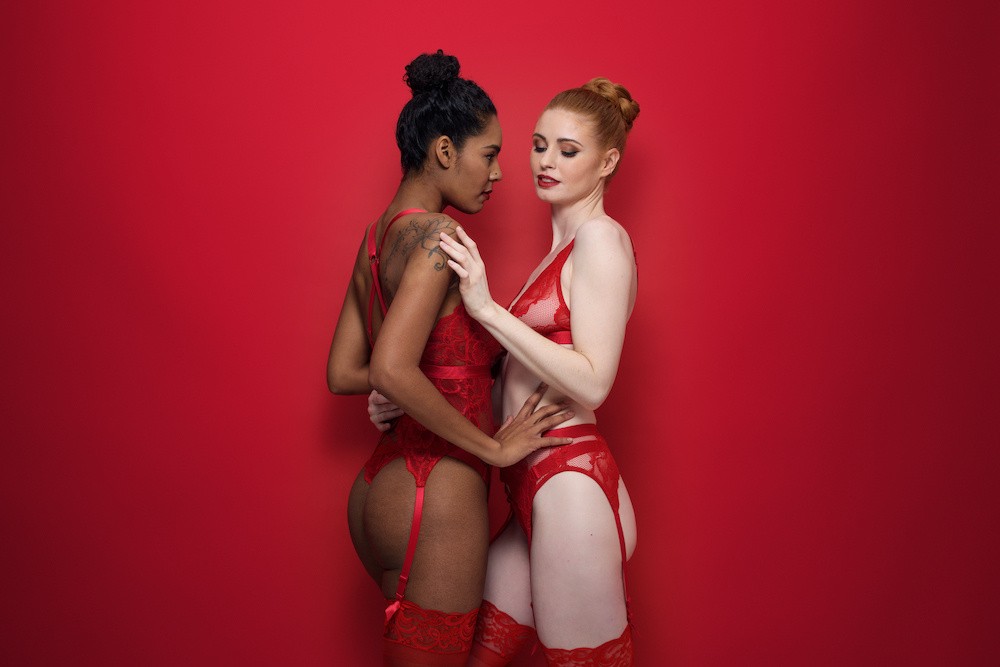 So much of our time together these days involves what sex therapist Shamyra Howard refers to as "quantity time," or "the amount of time couples spend together, just amongst each other." This involves being in the same space, but being emotionally checked out or focused on something other than your partner, like the social media feed on your phone or the show you're binge watching.
Valentine's Day should be about quality time instead. "Quality time is intentional time set aside to focus on a mutually agreed upon activity, or each other," says Howard. "The key to quality time is cutting out distractions and focusing on each other." Quality time is crucial for sparking desire. Here are some tips on how you can do this:
Set some tech boundaries. Translation: put your phones away!

Treat it like a real date. Clean up and dress like you would if you were going out on the town. Put some effort into your appearance to show your partner you care.

Try a new activity together that sounds fun, whether that's cooking a new dish, doing a wine or whiskey tasting, taking an online dance class, or playing a game.

Talk to each other about things you can bond over, such as reliving great memories or planning a future vacation. Compliment each other—tell your partner what you appreciate about them. And touch each other frequently, whether that's holding hands, kissing, or rubbing their back or shoulders. Make each other feel good, inside and out.
Flip the script: don't look at Valentine's Day as an obligation—look at it as an opportunity instead
Some people may not be looking forward to Valentine's Day because they see it as a time for obligatory sex, rather than sex they really want. Whenever we're told we're "supposed" to do something, that often makes us want to do it less—it reduces our intrinsic or internal motivation.
We need to flip the script and look at holidays like Valentine's Day as an opportunity to reconnect and develop a new intimacy. So don't celebrate Valentine's Day because you feel like everyone else is doing it or because it's something people in relationships have to do. Do it because your relationship is important to you and you want to make it even stronger.
Think of Valentine's Day as a convenient excuse or prompt to address some of the underlying or unaddressed issues in your relationship, and take full advantage of that. Don't feel like you have to celebrate it on February 14th, either. If a different day is better, do it then—and write your own script. This is about you and your partner—and no one else—so do it on your own terms.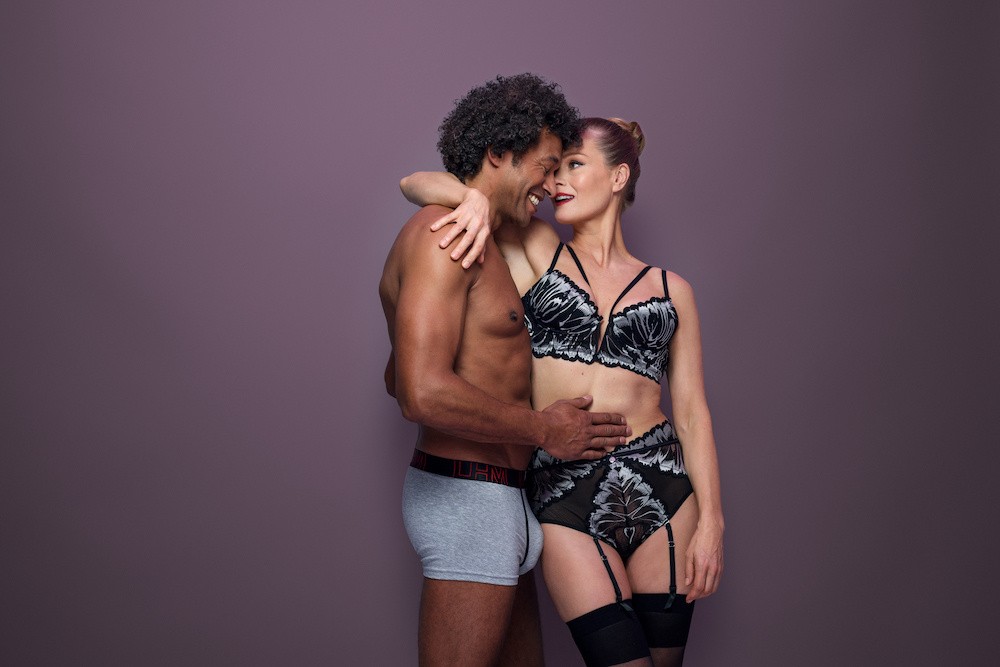 Planning sex doesn't have to take the fun out of it. In fact, it can make it even hotter!
In our culture, we tend to think that the best sex is the sex that "just happens"—it occurs, spontaneously, without any effort, says sex therapist Megan Fleming. By contrast, planned sex tends to be seen as boring.
It doesn't have to be that way, though.
"I completely understand why scheduled sex gets a bad rap," says Fleming, "but I think that has everything to do with limiting beliefs and messages in our culture that impacts our mindset."
Scheduling sex on Valentine's Day (or any other day of the year) doesn't have to make it any less fun—in fact, it can make the sex even better because you have time to build up anticipation and prepare by getting in the right headspace. You can also ensure that distractions and life don't get in the way by setting aside a dedicated block of time. In this way, you're actually prioritizing sex rather than letting it fall to the back burner. Research supports this idea: scheduled sex is a helpful strategy for couples trying to get their sex lives back on track.
Here's another way to think about it: we plan all of the other fun things we do in our lives, like parties and trips, but that doesn't make them any less fun, does it? So why would planning sex—an activity we usually do for fun—somehow make it any less good?
Remember that sex doesn't have to be spontaneous in order to be mind-blowing. "Scheduled sex can lead to amazing sexual experiences," says Fleming. "It's all about mindset, context, and conditions. Like the joy of planning a vacation, I hope you know the joys of planning and scheduling sex."
Mix it up and try something new to boost desire and arousal
Human beings are inherently turned on by sexual novelty. We grow bored easily when sex is the same every time. But if you throw in something new, that can get the flames of passion burning again—and quickly.
This pandemic has made it harder to do a lot of the fun, new, and exciting things that gave our sex lives a boost in the past, like sweaty dancing at the club, vacation sex in a hotel room, or date nights out on the town. For this reason, it's important to find ways of continually adding novelty to your sex life in order to amp up desire, arousal, and excitement.
Kinsey Institute research shows that about 1 in 5 people tried something new in the bedroom during the pandemic, and those who did were three times more likely to report an improvement in their intimate life as those who didn't try new things. Exploring your sexuality together is therefore one of the best things you can do to get your mojo back. Need some inspiration? Some of the most common new things people in this study reported trying were:
Exploring couples' sex toys

Sharing or acting on sexual fantasies

Having sex in a new position

Having sex in a new location in the home

Wearing sexy underwear or lingerie

Showering together

Trying BDSM or kinky activities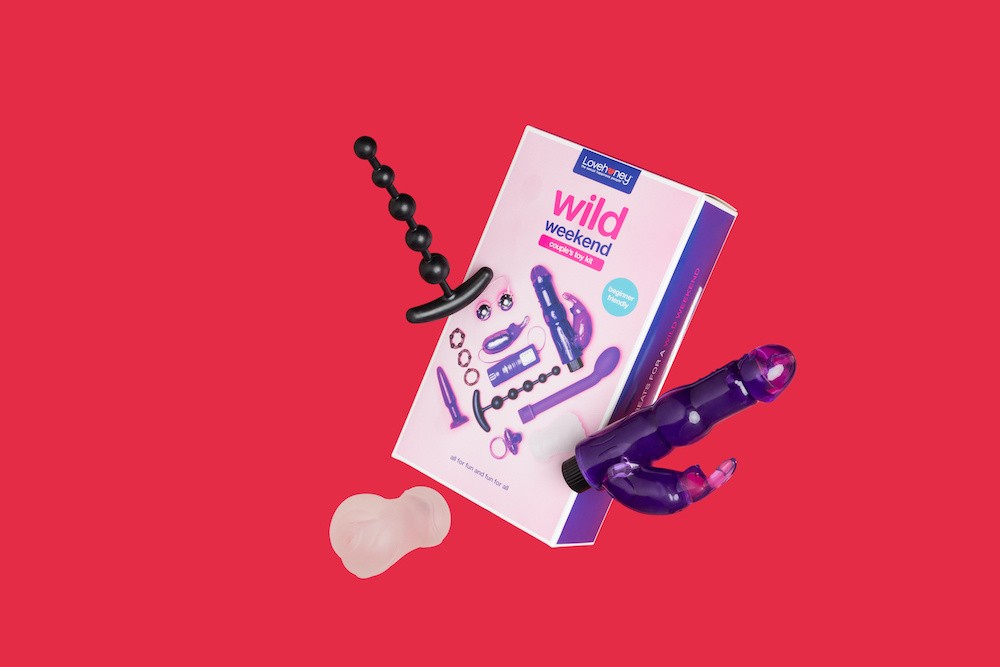 Above: Lovehoney's Wild Weekend sex toy kit includes everything you need for a mind-blowing Valentine's.
Takeaways
Rethink Valentine's Day this year. It's not an obligation—it's an opportunity to reset your intimate life for the new year. But make sure you do it right by prioritizing quality time, putting sex on the schedule and getting in the right mental space beforehand, and expanding your sexual horizons together.
Justin Lehmiller is an American social psychologist, author and Lovehoney Sexpert.