How To Masturbate If You Have A Vulva by Chantelle Otten
Hello, hello, hello friends. Embrace self-pleasure all year round by exploring your body and trying the hundreds of different ways to masturbate. Let's get down to business (but mostly pleasure).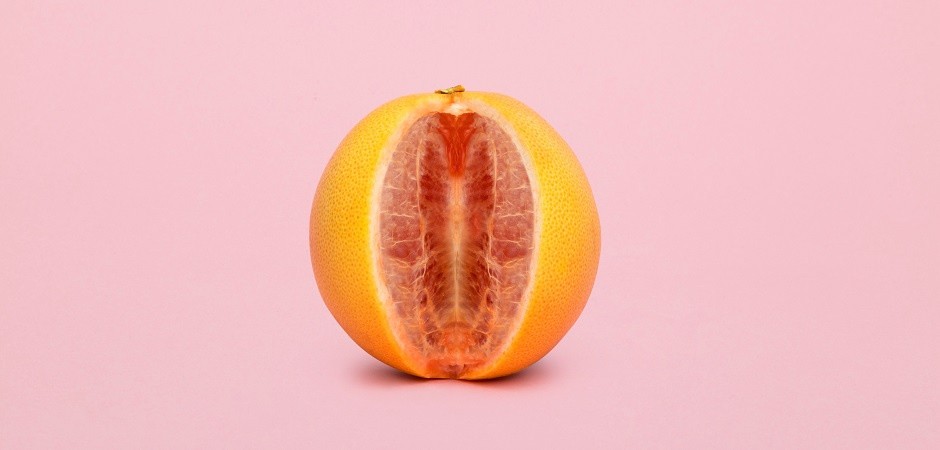 It's a time that reminds me we sometimes need to do a revisit of sex ed because to be a self-love master, you must understand your body and how it works. In the name of nailing our masturbation technique, we need to make sure we know all parts of the vulva and where to find them.
So, shall we take a tour?
The Vulva
For the majority of my life, I called my outer genitals, "my vagina", but I now know this was the incorrect term! The correct name for the area for all female-born people is actually the vulva. It includes the skin which touches your underwear and all the external parts of your genitals; including the clitoris, labia minora and majora, urethra opening and the vaginal opening.
Not too sure what I'm talking about? I encourage you to get out a mirror, have a look at your own vulva and remember, everyone's is unique.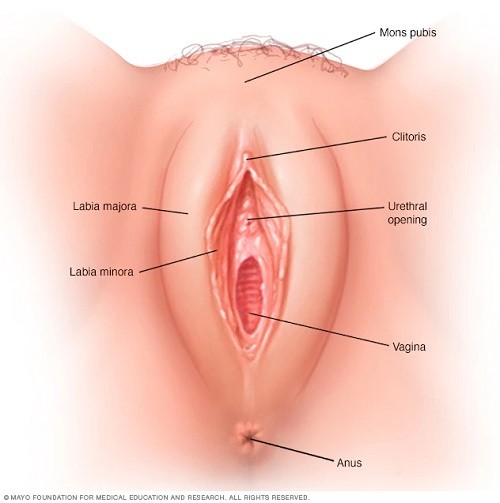 First up, the labia majora and labia minora
These are the two sets of "lips" you can see when you look at the vulva.
The labia majora (think "large lips") are usually covered in pubic hair and make up the fleshy outer section. Labia minora (think "small lips"), sometimes called flaps, are the lips that sit further within the vulva.
Urethral opening
Your pee hole! Where urine comes out.
Vaginal opening
This is where fingers, tampons, penises or pleasure products enter, as well as where babies and menstruation come out of. It is just below the urethra opening.
Mons pubis
The hairy, fleshy part above the vulva. It is there to cover and protect your pubic bone.
Pubic hair
Hair that grows on your genitals and around your anus.
Clitoris
Your sexual pleasure's best friend. When you look at the top of your vulva and spread your labia, if you feel around, you will find a little sensitive part where your inner lips meet. This is called the clitoris; it's small, sensitive and is often the primary source of pleasure for those with a vulva.
The clitoris is covered by the clitoral hood, a little bit of skin that slides over to protect it from irritation. This is usually the most sensitive area on the vulva and for many vulva owners, stimulating it is the best way to achieve orgasmic success.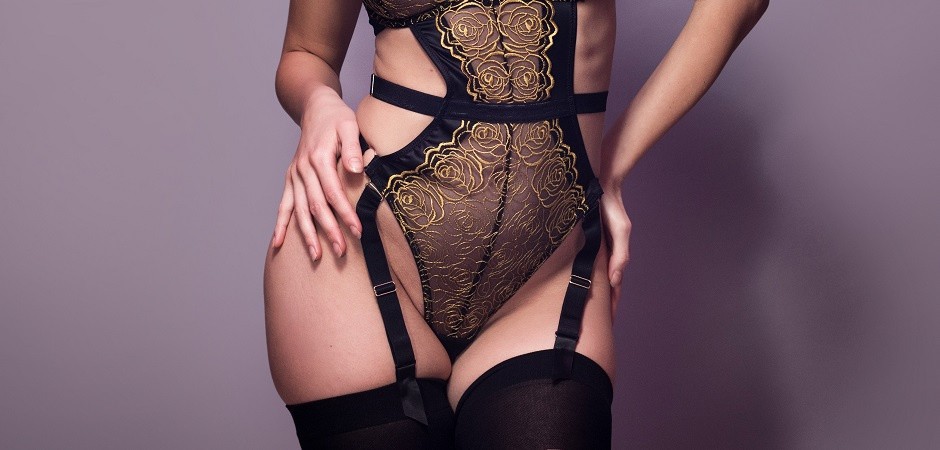 Ok.
Ok.
OK!
Now we know how to label our gorgeous vulva, let's move on to the fun stuff. Different ways to masturbate with the vulva.
Switch it up
I find that many people masturbate in the same position and environment every single time. Why? We don't often have sex in the same position, place and time every time (I hope), so why don't we spice it up for ourselves too?
When trying new vulva and female masturbation positions, if you are always lying on your back in bed, try exploring while sitting up, on all fours, standing up or maybe even in the shower!
If you are a morning masturbator, try before bed or treat yourself to a solo afternoon delight session. Let's keep it interesting, you don't want to bore yourself.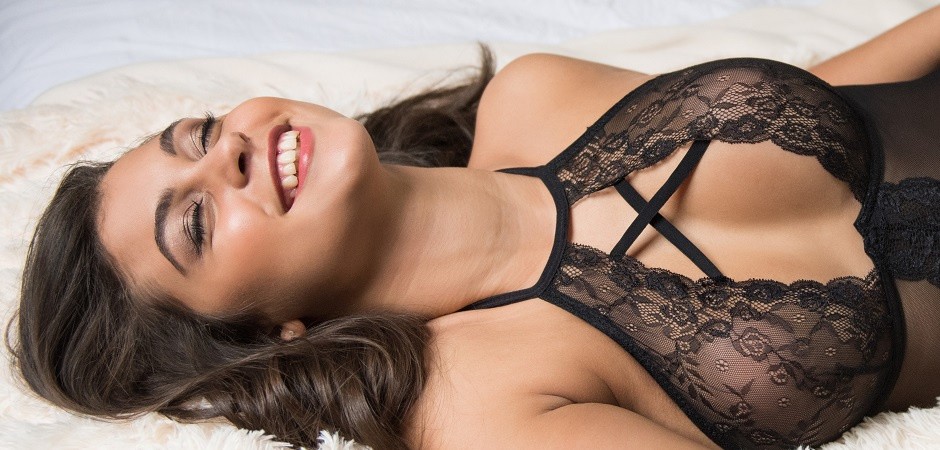 Stimulate different erogenous zones
Yes, our clitoris is very enjoyable, but what about nipple stimulation, butt play, the inner-thighs, belly and chest? Again, it's about having fun and seeing where you can be creative with your erotic experiences. Change up the stimulation you provide yourself by experimenting with different types of masturbation techniques, pressure and stimuli (try scratching or tickling), you may discover a new zone in your body that you enjoy!
Maybe you have been self-loving for a while and your right (or left) hand has been doing a fantastic job. However, how are we to know our favourite sensation if we haven't tried them all, right? So, let's break out the toys!
Toys: vibrators
Vibrators are amazing for clitoral stimulation and can produce a very different feeling to just our fingers and hands. I love, love, love a clitoral vibrator and believe it should be a staple in every vulva owner's bedroom kit, for solo play and partnered sex. A petite, affordable and damn good vibrator that fits in your bag is a Romp Vibrator. These babies are amazing for exploring different ways to masturbate. Use them with some great water-based lubricant anywhere, anytime, even while out and about or before a date. It's the perfect starter clitoral vibrator.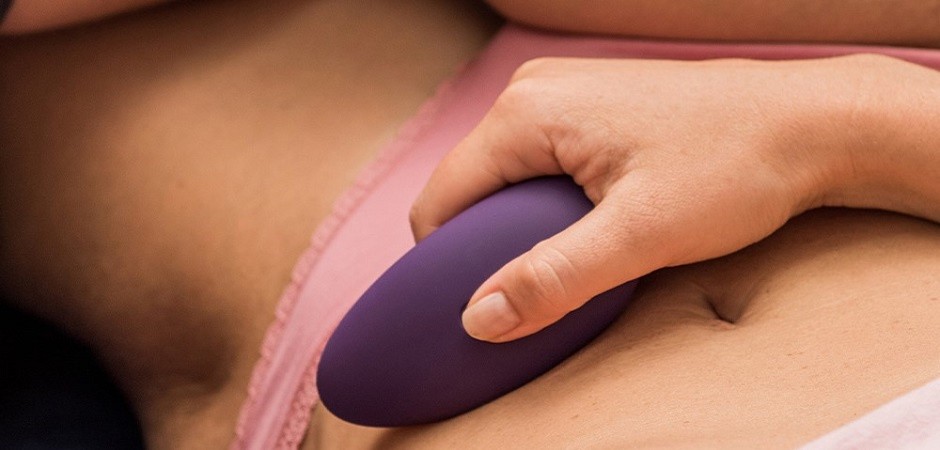 Toys: dildos
A dildo is a sex toy that goes internally and is used to stimulate inside the walls of the vagina, which is wonderful if you enjoy that penetrative experience. I would recommend using the dildo on the outside of the vagina and then adding lube and slowly sliding it into the vagina. You can then experiment with thrusting and holding the dildo inside you while in the different vulva and female masturbation positions we spoke about before and finding your sweet spot (yep, your G-spot).
Using a dildo which has varying vibrations — such as the Fifty Shades of Grey Greedy Girl G-Spot Rabbit Vibrator — is a great way to go. Internal + external stimulation = loooving yourself.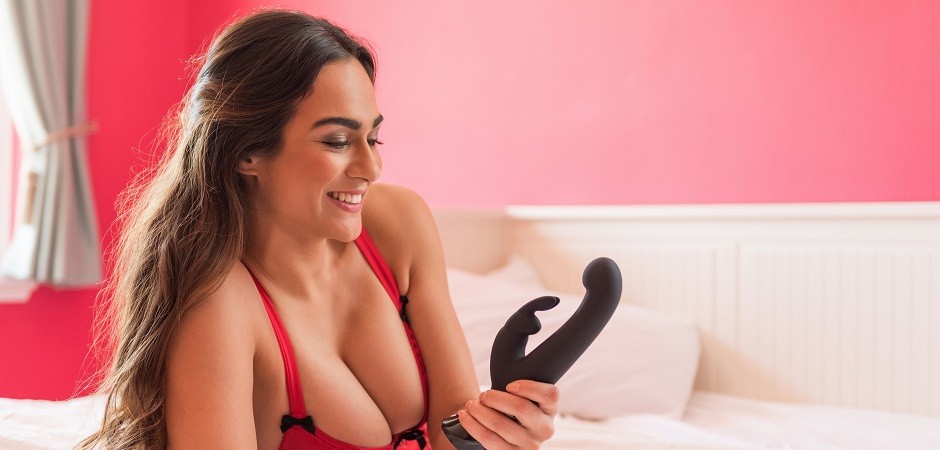 Edging
If you are already pretty great at loving yourself to orgasm why not try enhancing your pleasure with a bit of teasing? Edging is a great way to build anticipation and add an erotic charge to a solo session.
You can do it by first noticing the feeling of when you start to get very close to orgasm, or your "edge". Let yourself get to that feeling, then stop all stimulation before you reach the point of no return. Once you've calmed slightly, start up again. You can bring yourself to the edge countless times until you are desperate for that orgasmic bliss and when you finally let yourself fall over the erotic edge, it will feel pretty incredible. Trust.
It might take some time to work out exactly how far you can push yourself before you can't stop your orgasm from rolling through, but at least the practice is pretty fun. Try edging using different masturbation techniques such as alternating sole focus on your G-spot or clitoris, you might find it creates a whole new orgasm you haven't experienced before.
A lot of amazing vibrators actually do this edging work for you with their vibration settings. So look out for a vibrator with plenty of vibration modes.
I could talk about vulva and female masturbation techniques all day long but what it really comes down to is that there's no "right way" to masturbate. It's about what makes you feel good and if there was ever a time to discover and embrace what sexual self-love means to you.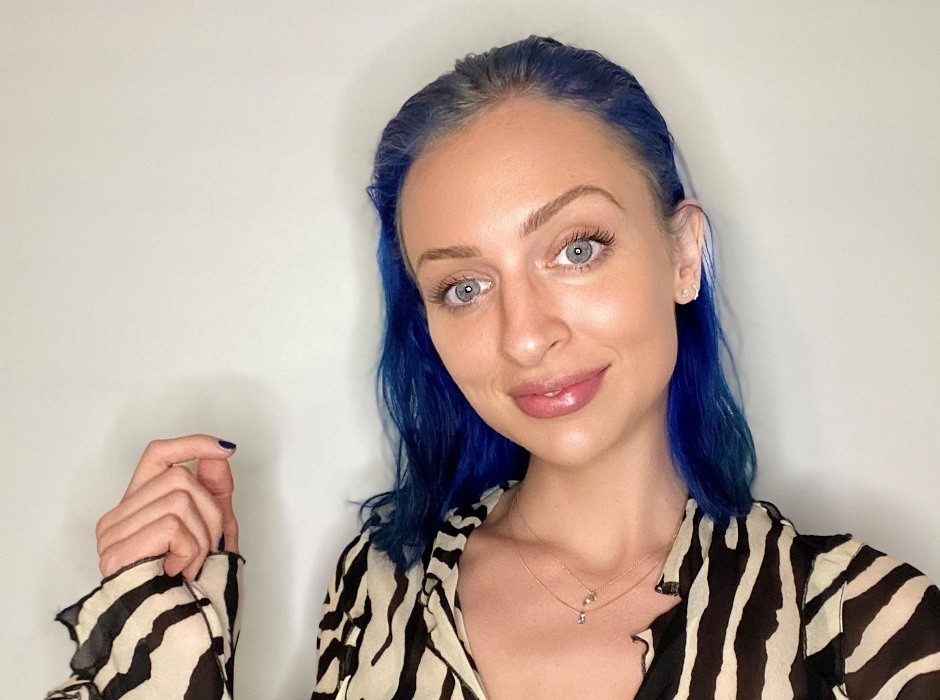 Chantelle Otten is an award-winning sex therapist and relationship specialist in Melbourne, Australia. You can follow her on Instagram, and find out more at chantelleotten.com.