Style Wet Look Fashion Your Way, With Fierce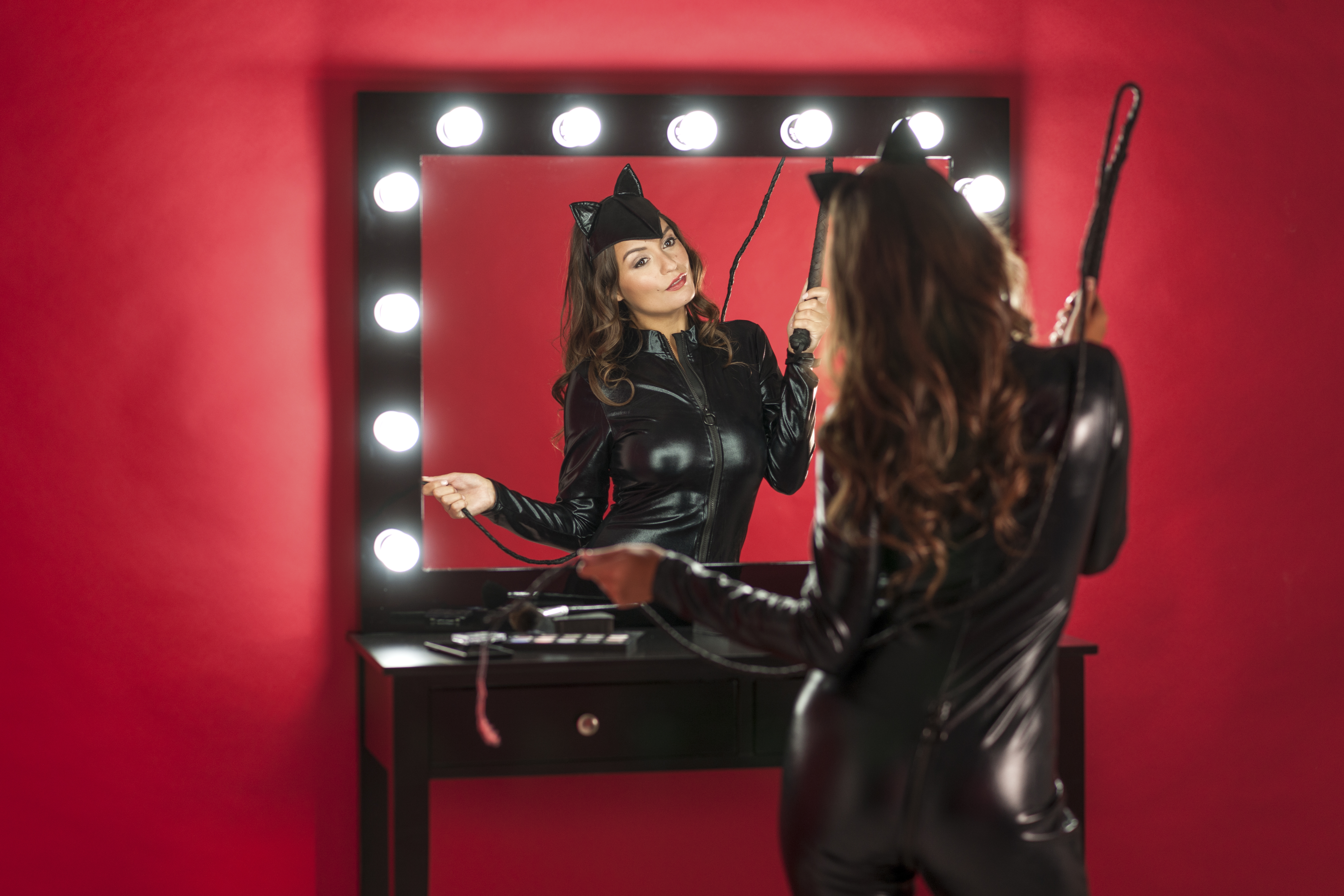 Once confined to the dark corners of fetish parties and the back of Cruella De Vil's wardrobe, wet look clothing is now making its way out of the dungeon and onto the catwalk.
Wet look fashion is dominating the high street (not to mention the bedroom). Offering an easier-to-wear option than latex and softer styling than PVC, wet look fabrics give you the glossy glamour of BDSM fabrics without the restriction - which means you can wear them any time!
Undeniably sexy, the style is perfect for parties both in and out of the bedroom. That's why we've created Fierce, our brand new wet look clothing and boudoir range. Designed to get you owning, exploring and expressing your sexuality, Fierce puts you in the spotlight and brings out your inner Domme diva.
Whether you fancy adding a mere drip, or a full-on waterfall to your wardrobe, in this blog we show you how to master the wet look style.
Lovehoney Black Wet Look Elbow-Length Gloves

On the street:
These gloves perfectly encapsulate the playful nature of wet look fashion. Sexy, classy and surprisingly practical, these elbow-length gloves have many stylish possibilities.

For an elegant autumnal look, pair them with a tailored, longline coat. Show off your gleaming gloves by choosing cropped sleeves, or opting for a double face cape.

Pick a coat in muted tones such as camel, or embrace the darkness and layer your gloves with different black textures. Nothing says glamour quite like a faux leather / faux fur partnership.
In the sheets:
Heading to the bedroom? The gloves stay on.

For the ultimate Domme look, tantalize your lover with a head-to-toe wet look fantasy. Try our open-cup bra set. It shows off every inch of your beautiful body, screams sex appeal and even comes with a matching spanking paddle.

The devil's in the details, so complete the look with a pair of premium black nipple pasties and lace-topped stockings.
Lovehoney Deep V Front Wet Look & Mesh Body

On the street:
Bodysuits worn with high-waisted jeans have been a long-lasting trend for the best part of a decade. The look provides a streamlined silhouette and is a perfect alternative to cocktail dresses.
Elevate the trend by pairing our wet look body with stilettos and your favourite skinnies. Add drama with a cleavage-skimming drop necklace or body chain.
In the sheets:
You can open the crotch of this wet look body, making it ideal for boudoir wear. Let your lover loosen the hook-eye fastenings and gain access to your most intimate areas. You can even leave it on during sex.
Lovehoney Wet Look Leggings
On the street:
Wet look leggings are probably the most versatile way to experiment with the trend. Not only do they make an ultra sexy addition to clubwear, but they're an easy way to add a touch of edge to winter outfits.
Try them with chunky knit jumper and ankle boots, for an outfit spicier and more autumn-appropriate than a pumpkin spice latte.
In the sheets:
Leggings may not seem like the sexiest bedroom attire (how do you take them off without a mood-killing tug of war?), but thanks to this pair's dual-direction, extra long zip, you can simply unzip and gain access to all your goodies.