Homegrown Toys by Lovehoney
Crafted by Lovehoney: From Concept to Climax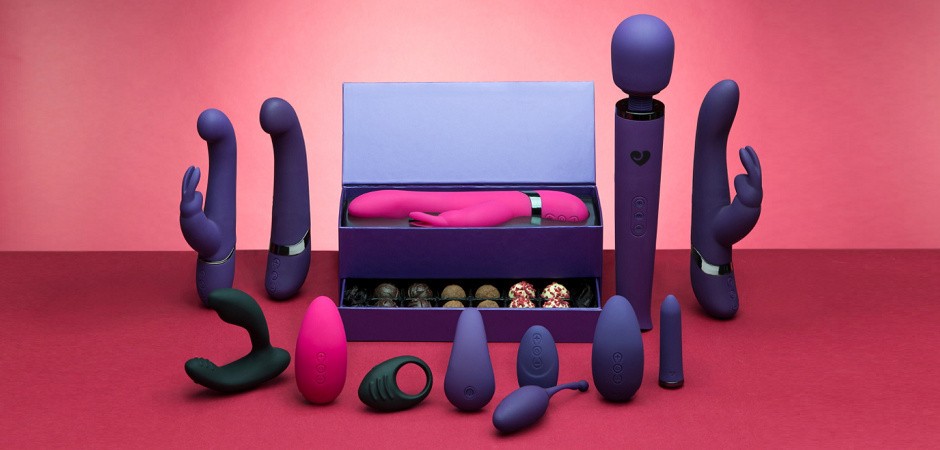 At Lovehoney, we have been creating our own brand sex toys in-house for over 15 years. Designing earth-shattering pleasure for solo play and couples is no simple feat, and the work that goes into crafting sex toys from scratch is almost as exciting as knowing the joy the finished products bring to our customers.
From humble beginnings of just a couple of toys, to a catalogue of over 800 Lovehoney original designs currently on sale, our product design journey shows no signs of slowing down. But what about the journey of a toy itself? How did your favourite vibrating friend go from a hand-sketched idea to arriving on your doorstep? Here is how the magic happens, from concept to climax.
Research and Development
When we have an idea for a brand new product our first step is to identify if there is a gap for it within our existing range, and if we believe there is a customer need for the product. There's no point throwing our time into a product we already have hundreds of, or one that people won't fall in love with.
Stage one of this process is working out where the new product would sit within our range, based on the type of toy it is, the technology it will involve, and what price we would need to sell it for. We then look at what other products we have that are similar, and how the new idea would fit alongside them. This stage of research also allows us to ensure we are creating something unique, making sure our product is the best it can be and exceeds all expectations.
Next, we look to the people we're designing for. The connection we have with our customers, especially through our forum and reviews, is vital for making sure we are creating exactly what they're looking for. For example, if we're designing a new butt plug, we will delve into our database of customer reviews to find out what they like and don't like about products we already have.
Finally, as a global company we look at where in the world our new product idea will be sold, and how that will impact the design, colour, size, functions, and packaging we use. One of our biggest challenges when it comes to designing sex toys is developing a product that will appeal to orgasm lovers the world over, and we often develop unique products for different regions.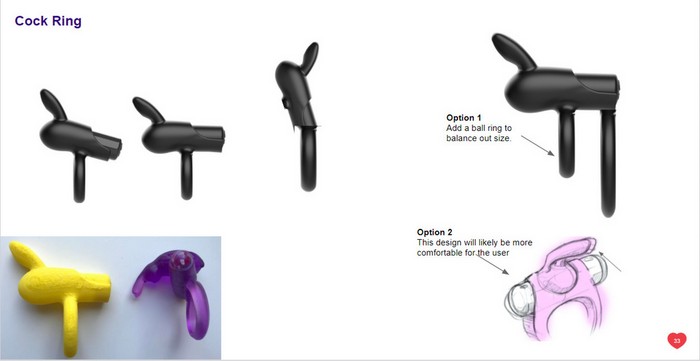 Design and Production
Once all of the research has been completed and we're sure our new product idea is destined for greatness, the design is created in-house. Toys begin life as 2D sketches, then 3D computer-based renders where the external shape comes to life. The renders go into our 3D printer, and the first physical mock-up of the new toy is born.
During this process, we also look at the guts of the product and what's on the inside. This can include motors to create vibrating toys, heating elements like the one in this Lifelike Lover dildo, or cutting edge technology like that in our Blowmotion toys. The internal and external components come together into a first stage prototype, which is checked for size, weight, and functionality before going into human testing.
As with the research stage of sex toy development, customer feedback is vital to making sure the products we design in-house at Lovehoney give the mindblowing pleasure you seek. 'Human testing' our first stage prototype allows us to ask real people very specific questions about the product, and get detailed feedback in return. The development team uses this invaluable feedback to tweak the design to final orgasmic perfection.
Before we send our Lovehoney sex toys out into the world, they must pass rigorous compliance and safety certification tests, carried out by an independent third party laboratory. This is to make sure that the toys we sell are safe for use, aren't harmful to the environment, and work in exactly the way we intend - for example, waterproof toys must pass an ingress protection test.
As you may have guessed, the process from initial idea to mass production of a new sex toy is not a quick one! The Lovehoney toys you see on our website have taken between 12 and 24 months each to create, thanks to a lot of hard work from our product development team and from our customers.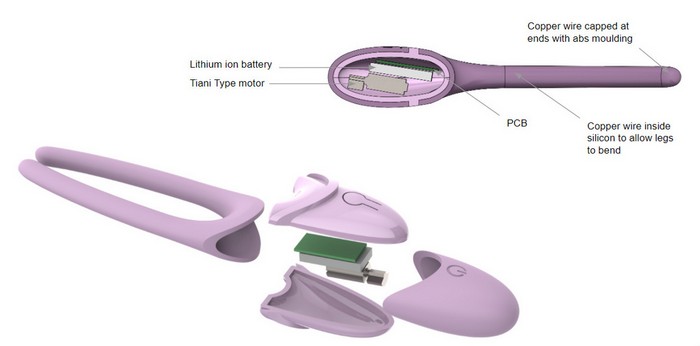 The People Behind the Products
Behind each Lovehoney sex toy is a dedicated and experienced team, whose work has countless people across the world seeing stars again, and again, and again, and…
We spoke with Lovehoney's Global Product Director Bonny Hall, and Quality and Technical Manager Paul Jaques to find out what they love about their jobs, the experiences they've had designing sex toys, and what they've learned over the years.
What was the first sex toy you designed for Lovehoney?
Bonny: The very first toy design I worked on was for a new Rechargeable Silicone Rabbit Vibrator. Lovehoney had designed and developed a game changing rabbit called Happy Rabbit, and although it was well received, I used customer feedback and analysis across hundreds of different rabbit vibrators to improve the design. It became one of our best selling products of all time!
We've done a lot of collaborations. How does the collaboration process work, especially with consideration to Fifty Shades of Grey?
Bonny: We have been very lucky to work on some amazing collaborations over the years, and Fifty Shades of Grey has got to be one of my favourites. Even now, 10 years on from the book launch, we're still inspired by the love story of Fifty Shades of Grey when creating new gifts, games and lingerie. We've created each and every toy mentioned in the book over the past 10 years - and a few that were not mentioned but inspired from it. Part of the process is to present our ideas to E. L. James and her team, and work collaboratively to tweak the designs until they're perfect.
How has our design process evolved over the years? Have there been any significant technological developments since we began?
Paul: The development of 3D printing has come on leaps and bounds! This method allows us to produce the 'surface' of the product in order to understand the form of the item being developed. It's used as a PLA material that is cheap and made from cornstarch, so environmentally friendly. Prior to this items would need to be carved from wood or foam - a time consuming task and one requiring a good deal of skill and experience - so expensive. Unfortunately this was just for the surface and could not be used for working prototypes. Enter the SLA revolution - this method allows us to make products from an ABS-like material that can accept motors and batteries and will act as a working unit. Silicone material can also be rapidly prototyped so a fully working (human testable) unit - can be made quickly. This saves enormous amounts of time and effort.
We've won lots of awards for our toys. Which ones are you most proud of?
Bonny: Our LIMA Awards for International Licensing are pretty special for Fifty Shades of Grey. Also the Queen's Award for International Trade in 2016.
Paul: Apart from 'all of them' - I think the Queen's Award was the best!
Which toys/collection are you most proud of and why?
Bonny: I love all of the collections that I have worked on, but one that I really love is our Lifelike Lover range of dildos. It doesn't seem like much on the outside, but the work that has gone into ensuring we've got the perfect realistic shapes, materials, colours and technology is huge. Most people still think 'dildo' when they think 'sex toy', but not all dildos are built the same! Over time we've perfected the sizes and shapes, with our current best sellers being the 6 inch and 8 inch dildos.
Paul: The Desire range is possibly my top choice - simply because it was a groundbreaking moment in the company's history, and used customer feedback to curate the very best toys.
Have any toys surprised you with how well they have been received?
Bonny: I'm always surprised about the sales of the humble stroker. We designed a small discreet stroker called the Head Master. It's a simple, clear TPE stroker with two textures so it can be reversed. It's much smaller than a lot of the strokers we sell, but the length means it can be used during oral sex.
Paul: For me it's the Fifty Shades of Grey Greedy Girl - it started life as the first Lovehoney x Fifty Shades of Grey collaboration toy and, although it has had a number of changes, it's fundamentally the same product. The team that developed this clearly did an amazing job as it still continues to delight customers!
And any failures that you've learned from?
Bonny: We've had a few, especially in the early days. I would say the key one for me is learning that you can't do too much testing. You have to go the extra inch to check that information and claims about products can be backed up and certified. There is nothing worse than creating a campaign about a product or brand that is all about it being waterproof, only to find the first customer reviews all say that it broke after being used in the bathtub!
Paul: If you don't make mistakes you don't make anything - failures are simply opportunities to learn. In my experience it's not always the big things that trip you up, but you never make those mistakes twice!
Video: The making of Desire, our luxury sex toy collection