Womanizer OG - A Truly New Sensation
Imagine a pleasure device that creates an orgasmic journey unlike anything you've experienced before… a totally new sensation.
Womanizer has done it again. They've adapted their Pleasure Air™ technology, which combines pulsating and massaging changes in air pressure to stimulate the clitoris without overstimulating the sensitive nerve endings, to target the G-spot.
When Womanizer came out with their first product, they launched an entirely new category of pleasure products – clitoral suction vibrators – and set off on a mission to bring orgasms to vulva owners across the world.
Now, Womanizer has developed OG – Pleasure Air™ for the G-Spot.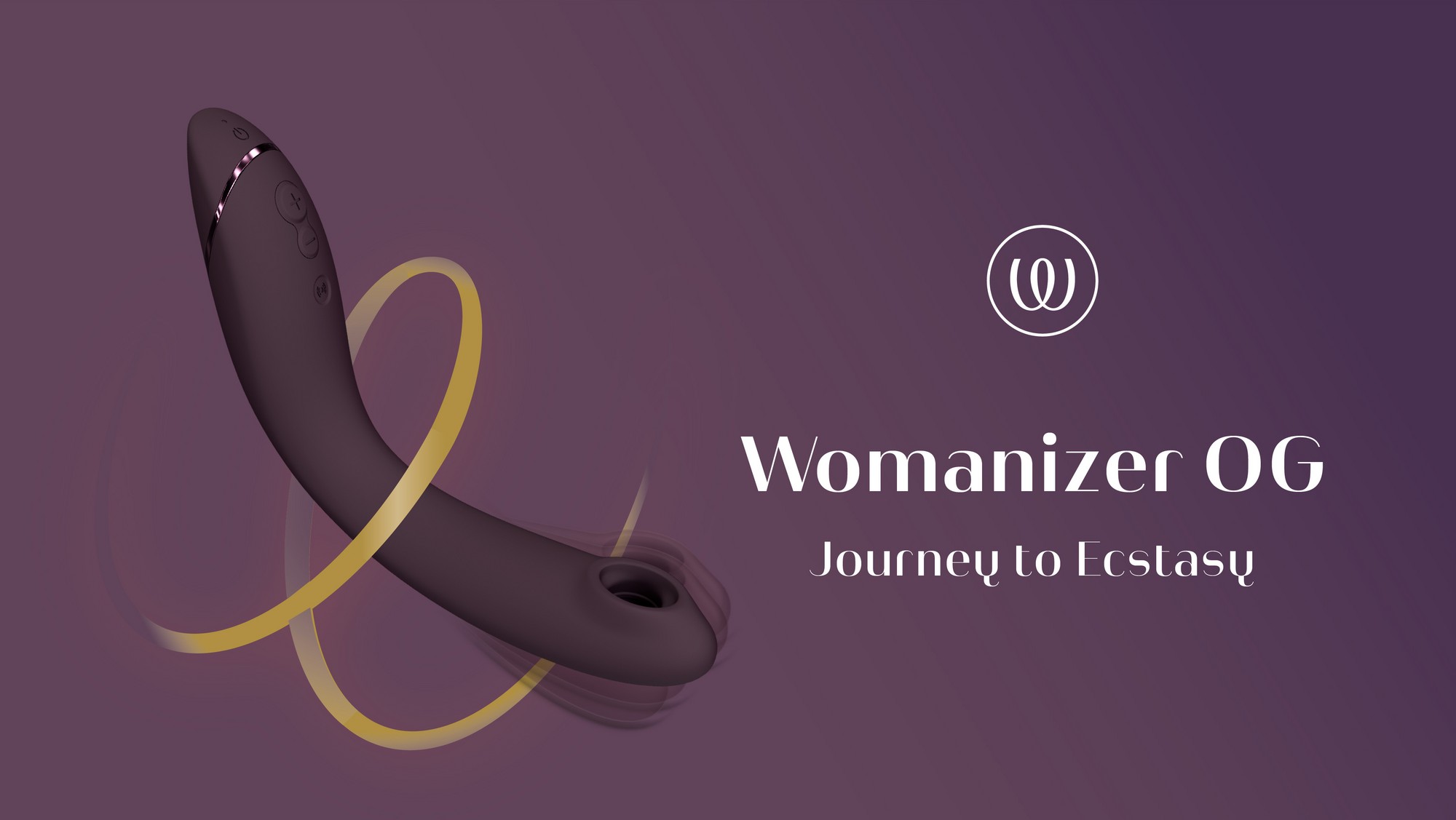 What is the G-Spot?
The "G" in G-Spot is named after physician Ernst Gräfenberg. While the name has stuck, today we know this erogenous zone is not so much a "spot" but rather a larger area of the inner clitoris also known as the urethral sponge, which can be stimulated from inside the vagina.
The G-Spot area is covered by the front vaginal wall, making it less sensitive than the exposed outer clitoris – so it takes time to warm up. When you're aroused, it becomes enlarged, more sensitive, and more receptive to stimulation.
G-spot stimulation usually requires firm pressure, and targeted positioning, which is why most G-Spot vibrators are curved and angled to best stimulate this area.
G-Spot Orgasms are a Unique Experience
Internal G-spot spot orgasms take a little time and care to achieve. The resulting climax is intensely satisfying – and totally different from anything you've experienced. Think of stimulating the G-spot area as a marathon rather than a sprint. You've got to take your time and immerse yourself in the journey.
The G-spot loves steady, direct pressure. Adding external clitoral stimulation is a great way to keep the vulva relaxed and to stimulate both sides of the internal clitoris for amplifying pleasure. Starting with a high level of arousal is the best way to approach the G-spot.
You can use lubricant around the vaginal opening and then insert a finger or two, or a well-designed G-spot massager, with the right curvature designed to access the front wall of the vagina.
This is where the Womanizer OG comes in. Womanizer has combined air pressure, with deep, rumbly vibrations to target the G-spot with layers of satisfying sensations. One user describes it as "intense, but in all of the best ways."
The shape and curvature make OG easy to insert. The body of the toy also bends so you can perfectly position the vibrations to target the G-spot. You can try out different intensities and vibration modes to create your unique orgasmic journey.
OG Reviews:
"I didn't know what to expect. I've never really seen anything like it… It was really fun and different and I would recommend it to people looking for something new." – Kim Y.
"It's everything I enjoy but that I didn't know I could experience at once." -Ivy M.
"What I think makes this really unique is the combination of the pulsation and the vibration [...] it's like this layering of sensations." – Michelle L.
Video: Meet the Womanizer OG
How to start your journey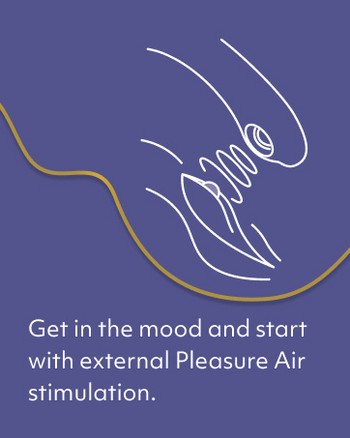 OG loves lube (don't we all!). Apply some water-based lubricant to your clitoris and the vaginal entrance before you start. This helps with glide, smooth entry and minimizing friction (which increases pleasure). You can add water-based lube to Womanizer OG's stimulation head as well.
Experiment to Find What You Like
Find Your Spot: Once aroused, try inserting OG a couple of inches inside the vagina (facing the stimulation head towards the belly button) and move it around. The G-spot is located approximately 3 inches inside the vagina, and side-to-side and front-to-back stimulation, known as milking the G-spot, can be really pleasurable, and a great way of discovering what feels good.
Find Your Setting: OG has 12 Pleasure Air™ intensity levels and 3 vibration modes. Play around and explore the different vibration functions and combinations really does it for you, and most importantly - take your time.
Pressure & Depth: Once you've found a setting that feels good, try experimenting with different pressure intensities and positions to get to know you body and the OG at the same time.
For those who are completely new to the orgasmic thrill of Pleasure Air™, and those who are well acquainted with their unique sensations, the OG designed to deliver a whole new level of pleasure. One user, Michelle explained: "because I have used Womanizer products in the past, the pulsation sensation was not foreign to me. Having the instruction on the box to start on the outside [was really helpful]… I can't wait to try it again because I know it is going to get better and better." There's nothing else like OG.
We also recommend this product for anyone looking to get adventurous and expand their sexual explorations. The combination of Pleasure Air™ stimulation with targeted, rumbly vibrations delivers simultaneous stimulation to the G-spot and creates an orgasmic journey like no other.
Shop Other Womanizer Products
Learn more about the Womanizer OG