"Proper Incarceration" - Review of the Month, January 2014
Once again it's time to reveal our review of the month and give the lucky winner $150! We've read all your feedback from January and, as always, we've loved what you've had to say. However, we had to choose just one favorite to win…
Review of the Month
Sum Sub's review of the DOMINIX Deluxe Metal Connector Chain grabbed our attention. This review really shows the importance of smaller bondage accessories for your S&M playtime. He's even included innovative ways for getting the most from this simple yet necessary product.
"The first time I used these was actually as a nipple clamp, and holy moly it's good! The connectors are quite small, but once I managed to squeeze my nipple in, the pinch was just exquisite. The weight of the chain means that your nipples aren't just being pinched, they are being pulled as well. You may think this is just a steel chain, but it really isn't; it has bought so much to my bondage play."
Read the rest of Sum Sub's review here.
Every month we read your reviews and choose our favorites to feature in the blog. If we pick your feedback as our 'Review of the Month' we'll give you $150 to spend at Lovehoney on anything you want! And the prizes don't stop there, you could win a bunch of loyalty points if you're picked as a runner up.
Read on to find out if you were picked as one of our lucky runners up…
---
We received loads of great reviews during January and have picked out three lucky reviewers as our runners up. The following reviewers win themselves a whopping 2,000 Oh! Points to spend on anything they like here at Lovehoney!
This you've got what it takes? Get started by reading Krista's Guide to Writing Winning Product Reviews before submitting yours, and you could be one of our winners next month!
Runners Up
DavidB1986 review of the Lovehoney Beaded Magic Wand Attachment
"The wand itself is an amazing vibratory revelation. Its power had yet to be matched by any other toy. But there was no way the wand could get any better. I mean, you can't top perfection can you? Well apparently you can. The wand alone is great for me, because when pressed against the perineum, the deep vibrations reached spots I could only ever dream of, and gave me the most spectacular orgasm. But imagine if you could penetrate just a little bit deeper…."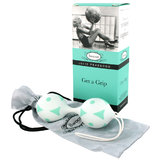 peacelilygirl's review of the Swoon Get a Grip Silicone Jiggle Balls
"An unexpected joy from these balls is their pleasure power. At first I couldn't feel much but now I feel their every movement. I highly recommend jogging up stairs with them in! Bending over feels great and I often wear them in public. Nobody knows. They also work as a sex toy. Lie on your back and have your partner roll you at your hips from side to side, or have them use your favourite vibrator on your clitoris."
taraman's review of the Bettie Page Sweet On Satin Restraints Set.
"This is a restraint kit for people who are not BDSM beginners and want to find a product that properly secures their partner. The satin ribbon is very strong and can be tied around anything so the restraint set can be quite versatile! I think the price absolutely matches the product and would recommend this for people who want to build a luxury collection of toys that will last a very long time."