Kinks Laid Bare: Feet
We all want to be swept off our feet in the bedroom.
It just so happens that some of us want to be swept off our feet a little bit more than others.
The foot fetish has been the butt of many jokes on television and in comedy. Its typically portrayed as the predilection of so-called 'nerds' or social outcasts. This worn-out trope is, at its worst, kink-shaming and at its best, woefully inaccurate. Having a fetish for feet and for foot play is extremely common.
Britney Spears, Idris Elba and Quentin Tarantino are but three of the many celebrities who have openly given foot play the seal of approval. (Tarantino is so comfortable with his love for feet, that he pays homage to it in his films. Watch his big scene in 'From Dusk till Dawn' if you don't believe me!)
I knew very little about this fetish prior to conducting my research. However, I was determined to put my best foot forward. I am so glad that I did because now, I can lay another fantastic fetish bare for you!
---
What does this fetish involve?
There are many different activities that foot fetishists enjoy partaking in. Here are some of the most common ones:
Treatments that Pamper the Feet.
Massaging
Washing
Painting toenails
Giving a complete pedicure to the person
All these treatments and more are about taking care of and treasuring the feet.
Sensory Interaction with Feet
Kissing the feet
Smelling the feet
Sucking toes
Tickling
Feet are used to stimulate erogenous zones. 'Foot jobs' are a prime example. This is where you your use your feet instead of your hands to get your partner hot and bothered. (talk about dexterity!)
---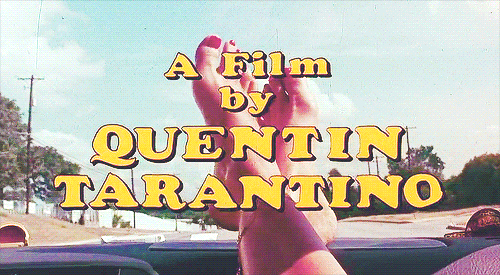 Why Feet?
Even if you haven't done any in-depth research into this fetish, you can make some educated guesses as to why people are aroused by feet.
Unless you're hanging out at the beach 24/7, you don't see people's bare feet very often. This does give feet a certain titillating quality.
In many social contexts, we are told that feet are inherently dirty and warned against close contact with them (If you've ever seen people going into the showers at your gym with their flip-flops on, you'll know what I mean). This element of digust makes sexual contact with feet somewhat taboo, which serves to make it more exciting for some fetishists.
After further research, I found out that sexologists and foot fetishists themselves said that the love of feet can come from a desire to be play a more submissive role. If you're kissing and caressing your lover's feet, you're often kneeling before them or laying down alongside their feet, and it can be this act of subservience that people find arousing.
Some people may have had a sexual experience with feet in their formative years that has left a lasting erotic association. Others may have had no idea that they found feet arousing until a new partner introduced them to foot play. There are many logical reasons why people are so drawn to feet.
---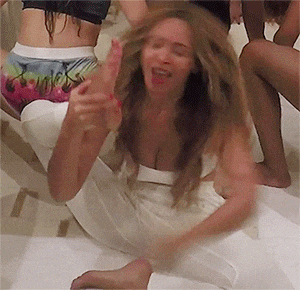 How to explore your fetish (Don't sweat it, I know you can!)
If you're ready to take your first steps into the world of foot fetishism, good for you!
Why not try giving your partner a luxurious foot massage? Everyone loves to feel pampered, especially if they've spent a long day on their feet. Start off by bathing their feet in warm water. You can throw a couple of mini-bath bombs into the water if you are so inclined, their fragrance will fill the room and set the mood. Once your lover's feet have had a good soak, dry them off with a fluffy towel and move into giving them a heavenly foot-rub.
If you both feel comfortable, you can move from massaging to kissing your partners feet, or perhaps sucking gently on their toes. (Bonus points if you used a flavoured massage oil to begin with).
If you aren't ready to progress to that yet, why not keep things flirty and fun? You can use a feather tickler on the soles of your partner's feet to keep the mood light and cheeky as you explore this fetish together.
If you're a fan of feet, rest assured. You are not alone. Foot fetishism is one of the most common fetishes on earth and is widely practiced by all types of people. So, don't let the grass grow under them any longer! Get out there and embrace what makes your sexuality so special.

---
You may also like: